Cute Canvas Paintings
Today we are making one of my favorite cute canvas paintings! I have done a similar design before, but then I got my hands on a new product and couldn't wait try this idea with these new paints!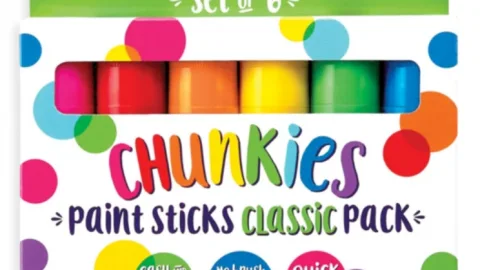 Within this last year, I learned about a fun company called ooly – all lowercase 🙂 They sell markers and paints in high end toy stores. The products are amazing! I love all the markers and just got my hands on their Chunkies. These are paint sticks that twist up like a lip gloss. So no mess, no paint all over your hands. Just fun! And what I love even more is how quickly they dry. We are going be using the ooly Chunkies today.
The Supplies
To start, we don't need a lot of supplies at all. You will want:
ooly Chunkies

(Classic Pack)
Canvas of any size
Wood cut out of any word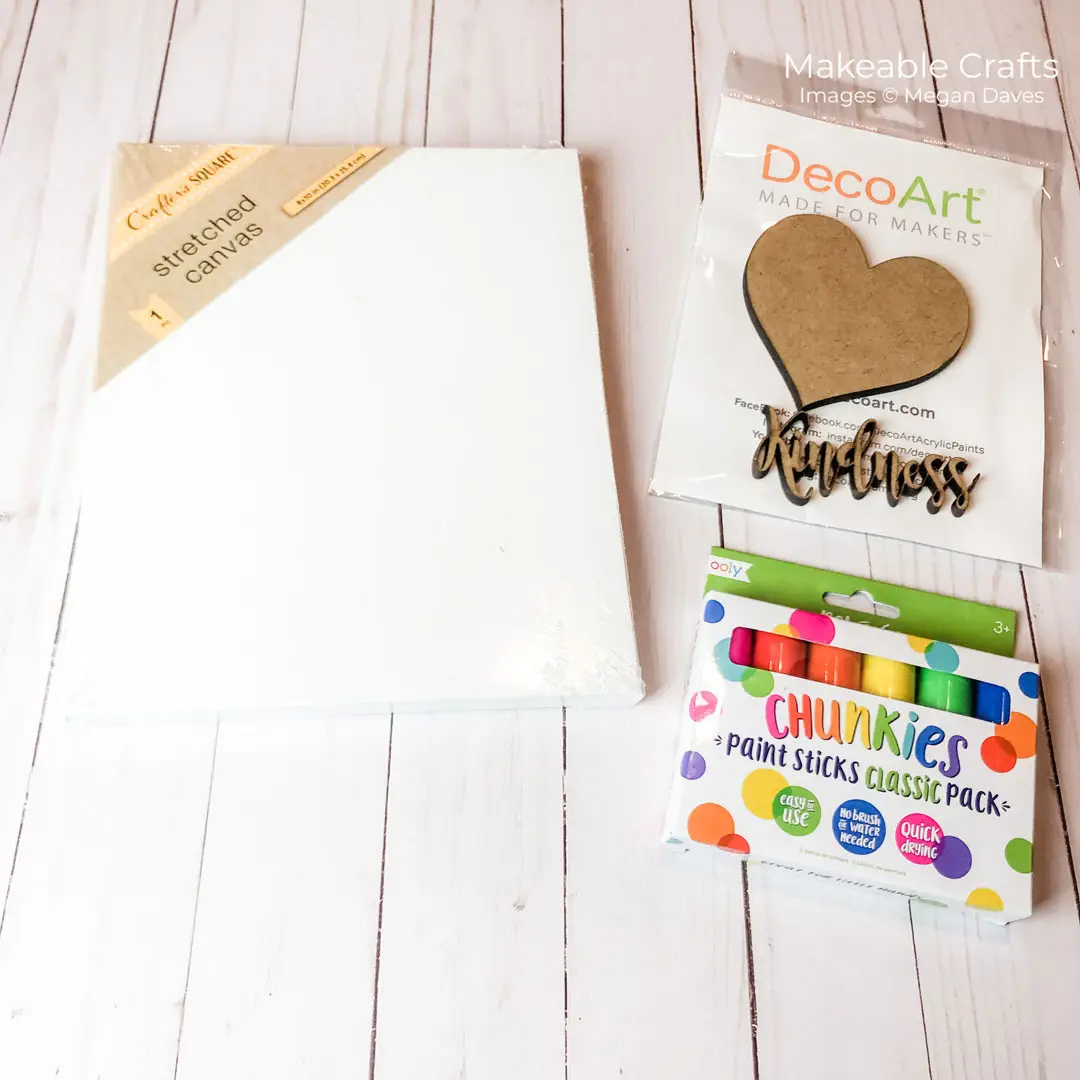 That's it!
This post contains affiliate links.
The Making
Simply take off the cap of your ooly Chunkies and draw onto your canvas. I went with polka dots. You can cover your canvas, you can do hearts, Christmas trees, rainbows, cupcakes, pumpkins, anything!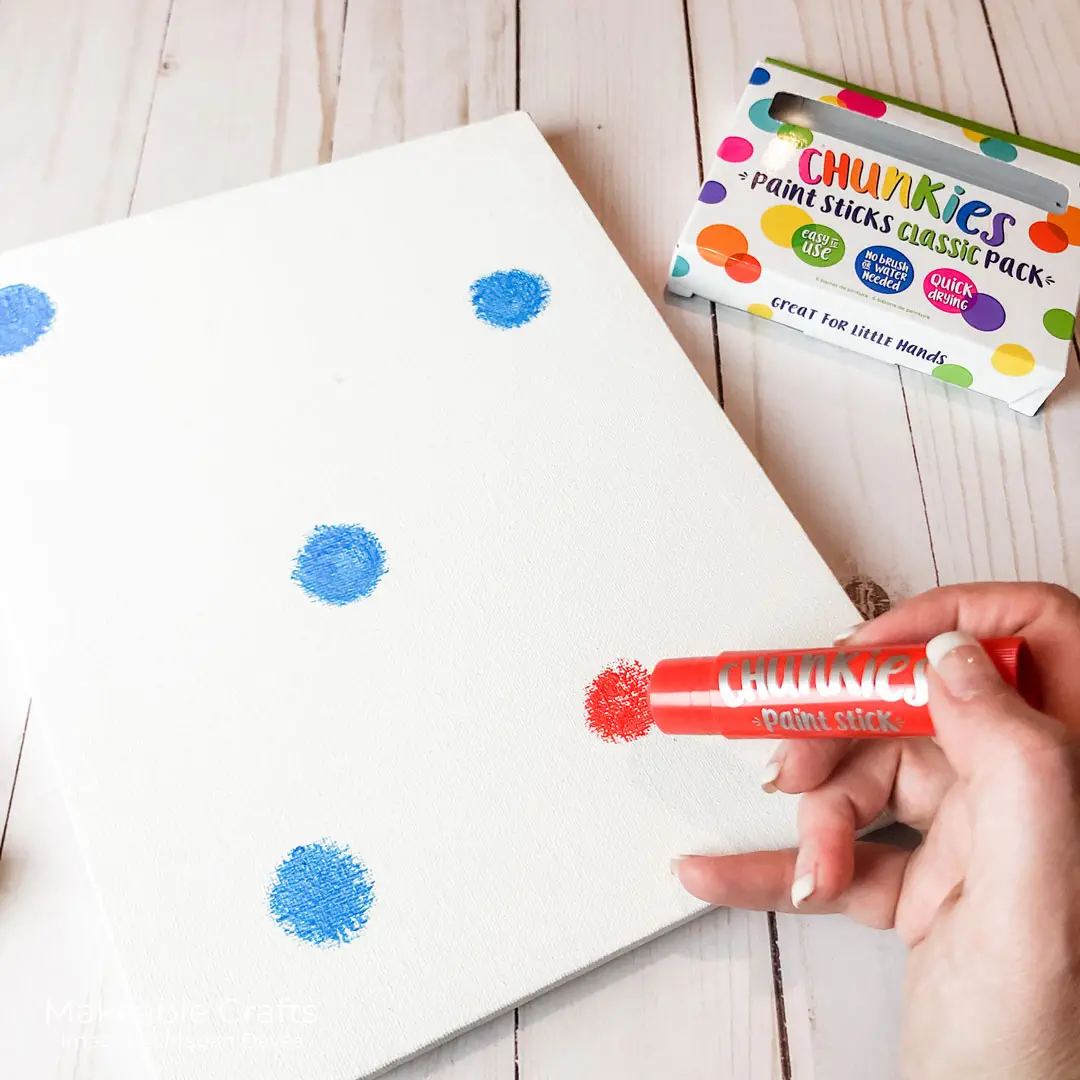 Then change colors.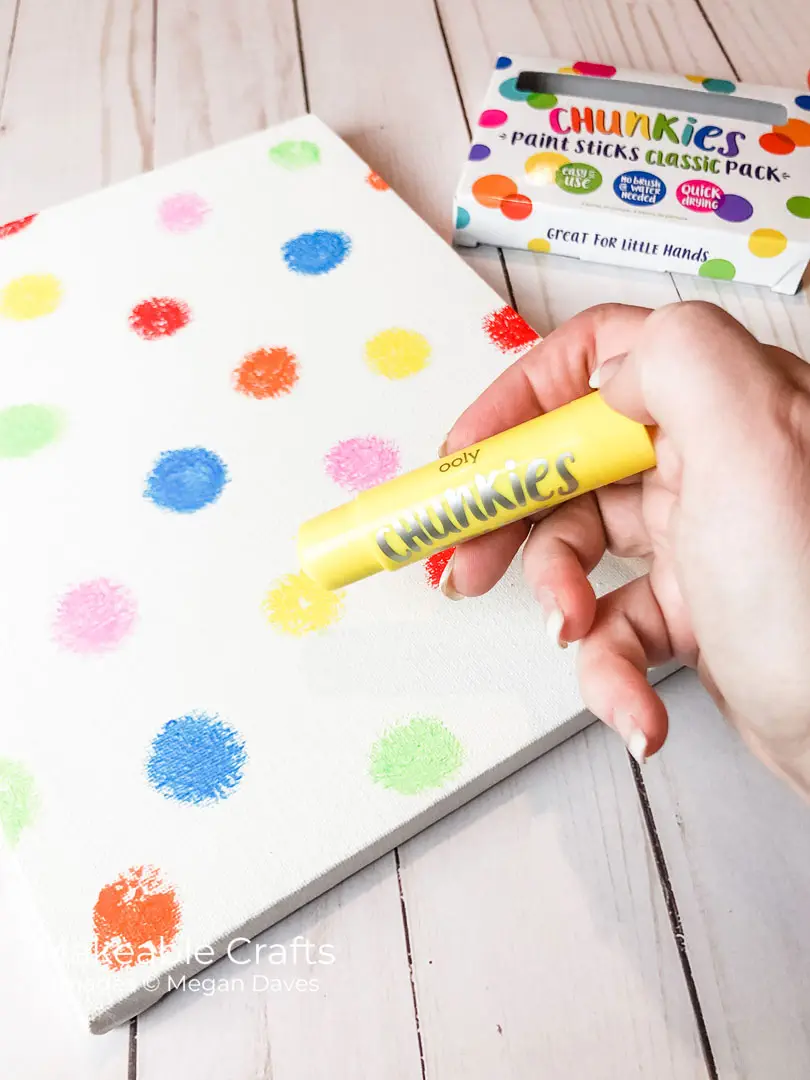 Allow it to dry. (I changed laundry over, came back and it was dry!)
Then all you have to do is glue on your words.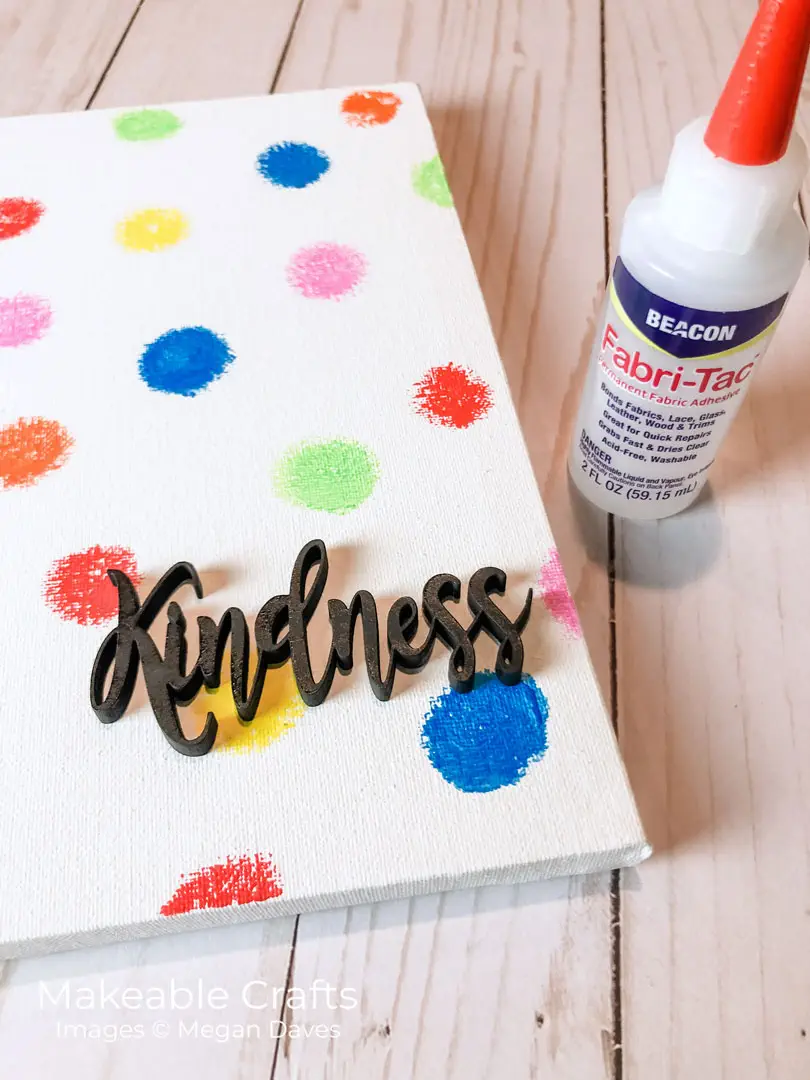 Tada!
Just like that, you have cute canvas paintings! They look great on your walls, make great shelf sitters, and fun gifts – pair that up with a gift card and you have a super fun gift!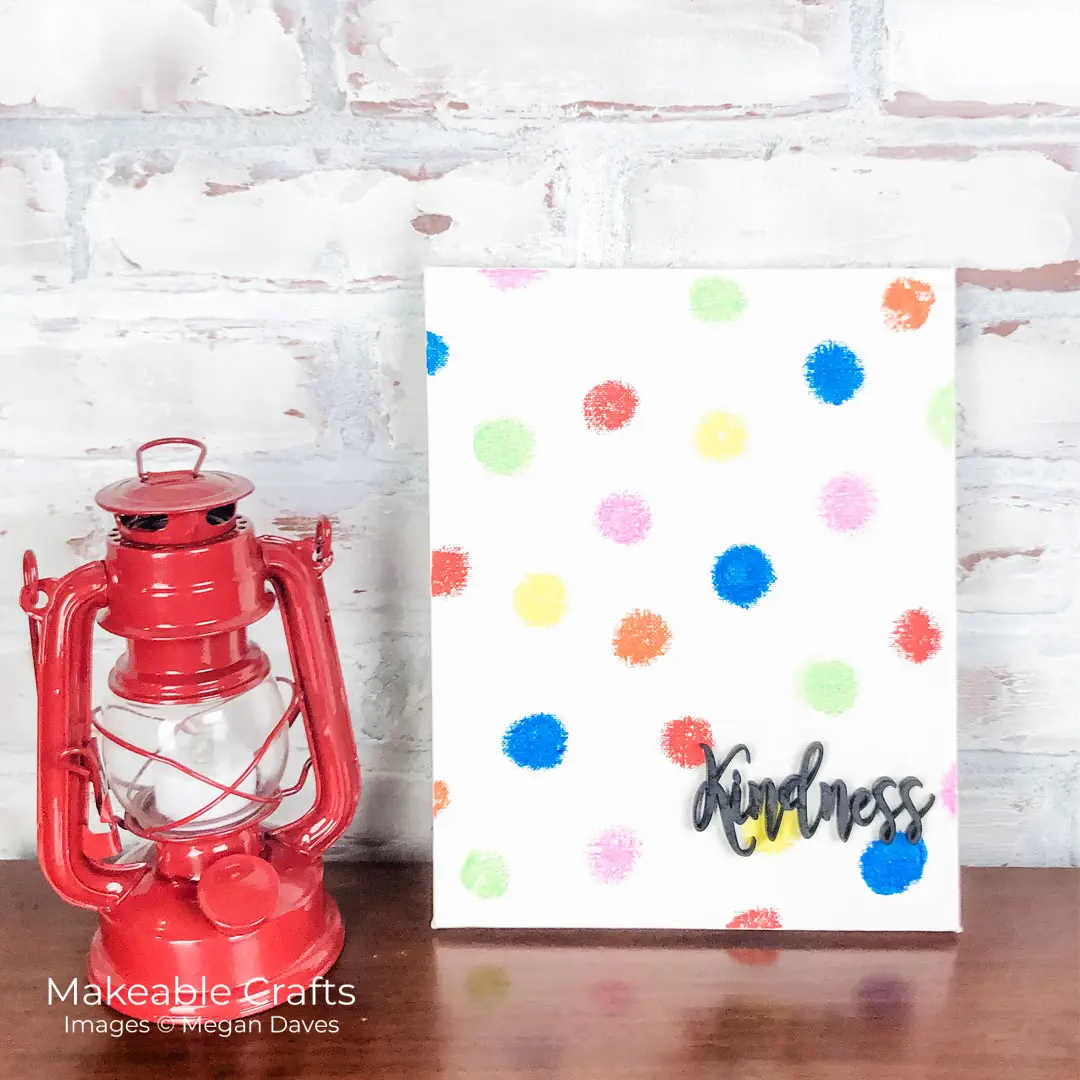 I had no idea how much I would love these ooly Chunkies. I can't wait to make a giant Christmas tree canvas using this same Classic Pack, using the different colors as ornaments. If you like this idea, be sure to check out this fun project too!
Pin It
Pin this picture so you can easily find this project again 🙂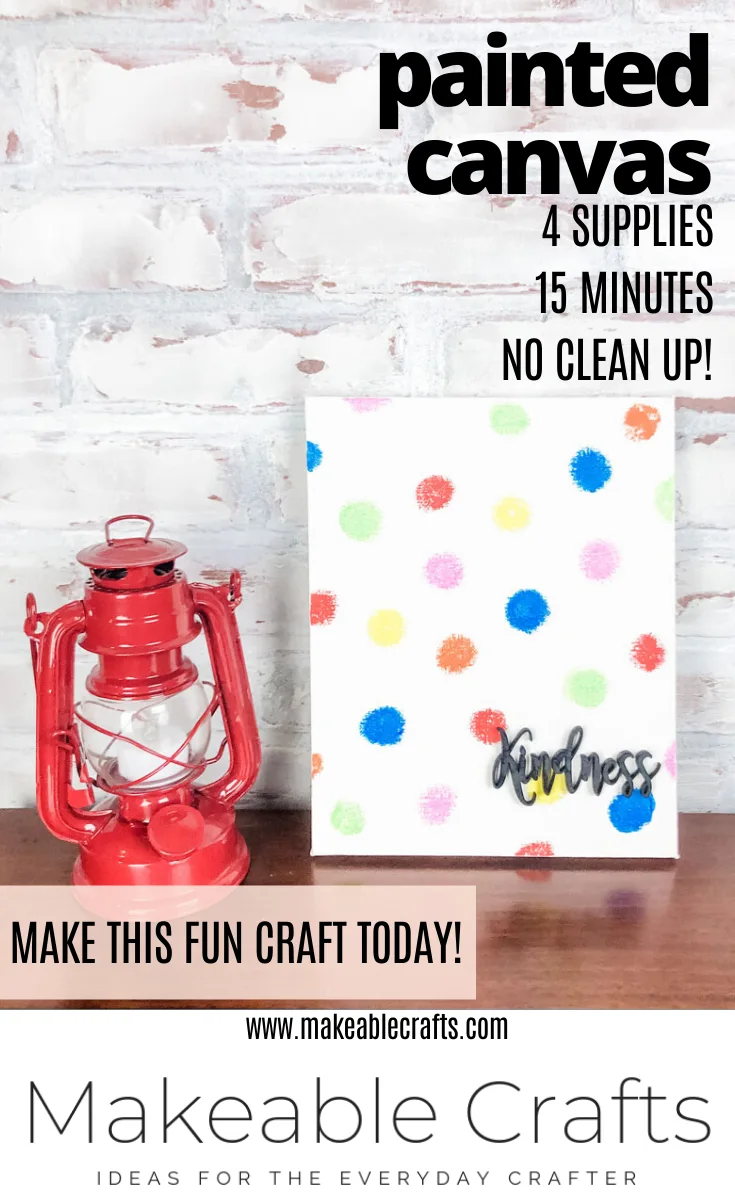 Thank You
Thank you so much for stopping by for this idea for cute canvas paintings. Grab you some ooly Chunkies and have a blast! See you soon with another new project. XOXO, Meg