Lots of Pour Painting Ideas and Giveaway!
It was so much fun to work with these amazing new paints from DecoArt! But it wasn't just me that got to – there were six of us in this group. To see all of their projects, click on the links below. AND keep scrolling for a chance to win them yourself!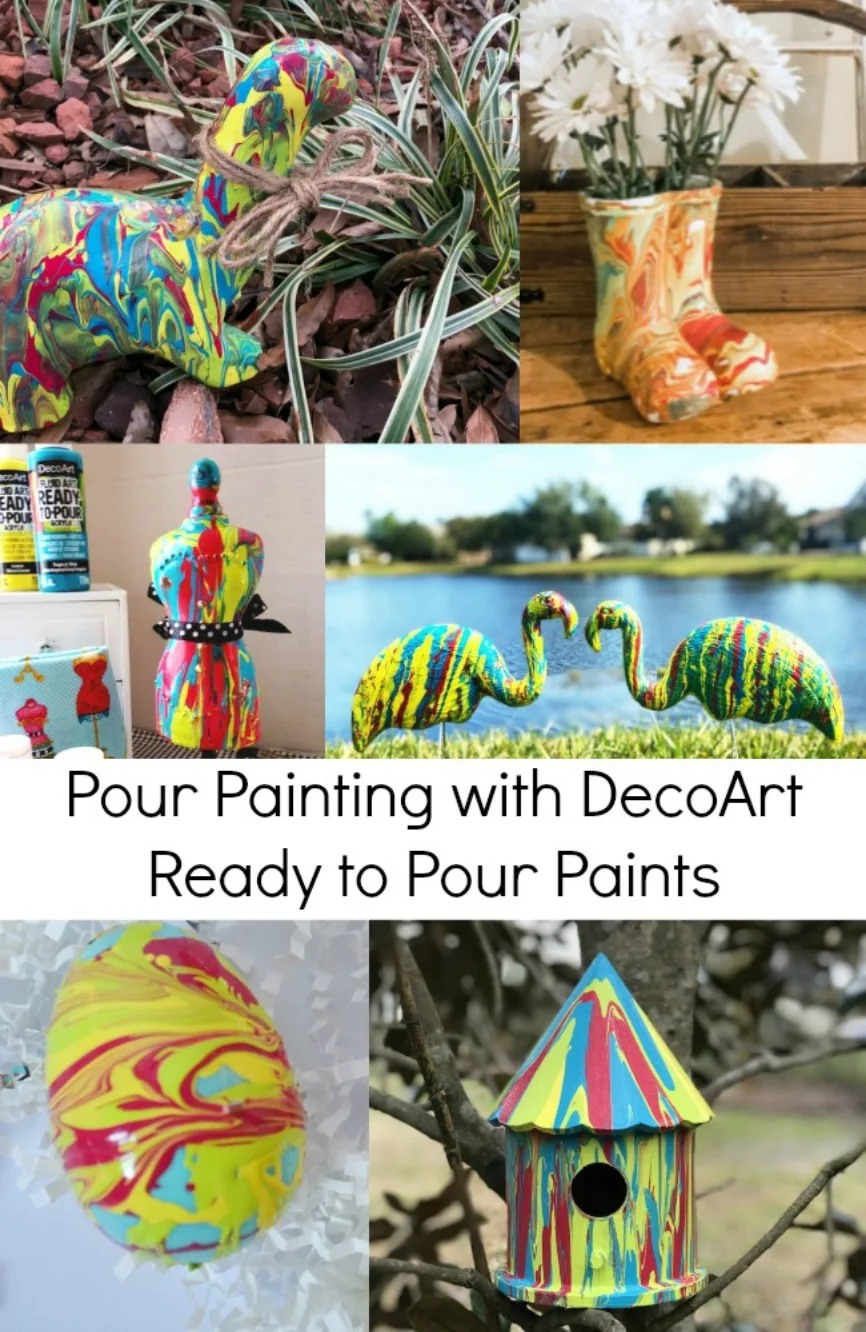 You will love using these fun paints, I can't wait to see your creations!