How to Paint Distressed Wood Picture Frames
Today we are talking about how to paint distressed wood picture frames – and it's an easy and fun way to do it! These make fabulous home decor pieces for you home, but also remember that they also make stunning gifts. The price is right for these, so affordable, and the time involved is next to nothing. To make this entire framed piece took me 20 minutes, and that included drying time.
Total winner right?
AND it doesn't take a lot of supplies, also a winner in my book!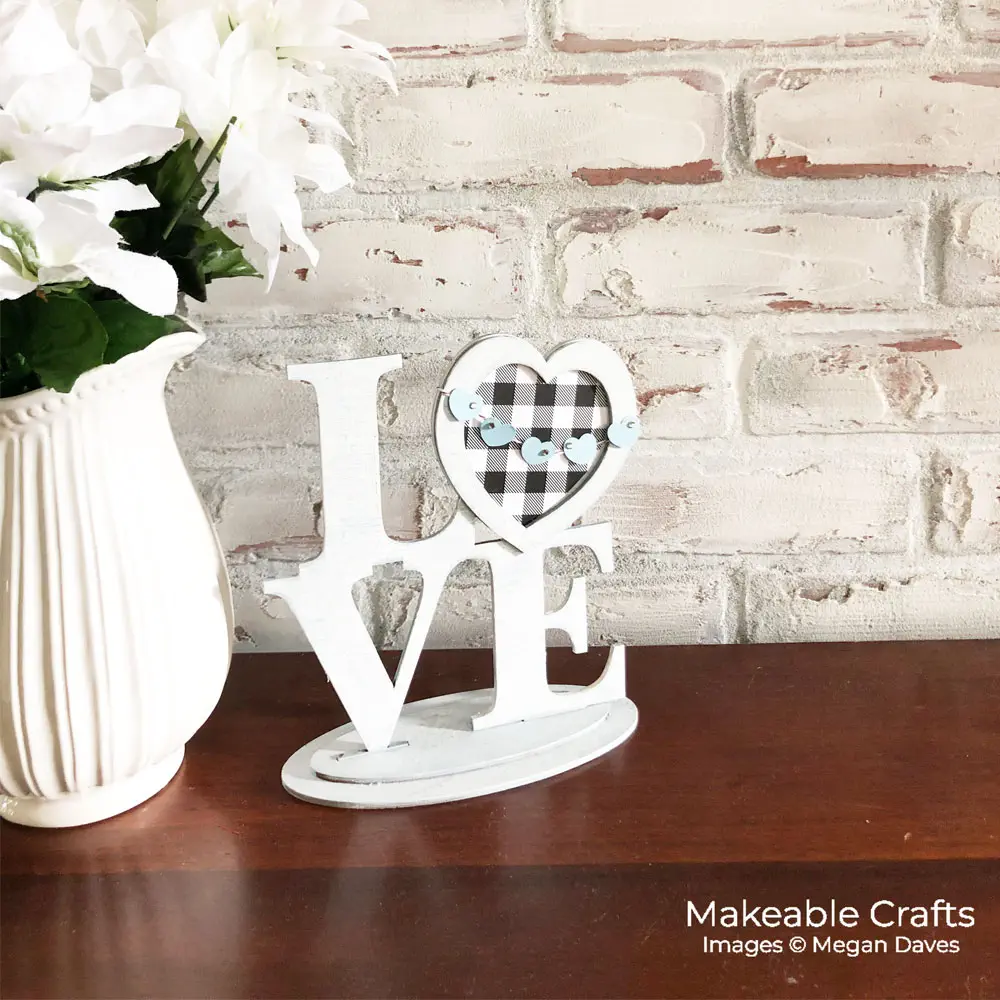 Supplies
This is what I used:
DecoArt Chalky Finish Paint (Serene & Everlasting)
Foam Brushes
Votive Candle
Small Heart Punch, Card Stock, Twine, Rhinestones (all optional)
This post contains affiliate links.
Video Time!
Rather than just tell you how to make it, I thought it would be fun to make you a video. This is actually my first video for Makeable Crafts! While I have made several thousand videos in the paper crafting world, this is my first for this site – and I will be honest, it was a bit nerving, lol!
Please, please, please do me a favor when you see this video. Click over to watch it on YouTube and subscribe to my channel. That helps me on so many levels and takes just a second of your time.
Who's ready to see this video?
Hopefully you, because here it is! Funny story down below.
Funny Story
Ok, it was kinda funny, kinda nerve racking! I met the owner of Clear Scraps in January at a class I took with her. She is a total love, such a sweetie! We had several great conversations and found we have quite a bit in common. I had purchased many of their acrylic products in the past but had no idea that they were doing wood signs now, which are totally my jam, and I instantly fell in love with the product. I have been wanted to make this project for you from the moment she placed this love sign into my eagerly awaiting hands.
Then I get home and I can't find it. I call the hotel to see if, along with my phone charger, I had left it, nope. Called my friend I roomed with, nope. Went through all my luggage. Went through all my goodies I came home with – nothing. Even went through my laundry. I could not find it anywhere! I didn't want to call Susan and tell her this, that's embarrassing right?
Two days ago I was getting down my luggage to start packing for another trip and there was something hard in the bags. I opened all the sections and could not put my hands on it, but had no idea what it was – but of course you know what it was. I have an extra zipper compartment I had no idea I had. No idea! So how did it get in there? TSA!!! Yep. TSA moved this to that zipper section and included one of their nice love notes, that's how I knew it was them.
I was so excited though and cleared my afternoon the next day to make this video for you so you can see just how awesome their products are. I have not been paid to make this post, this is an amazing product and I want the world to know!
Your Turn
You can easily make these framed shelf sitters! They are easy to make, seriously – all you need are the supplies and 20 minutes. You won't use much of the paint, it takes next to nothing. And you can use whatever paint colors you want. I wanted mine to distress to a light tone, not a dark one like black or brown, just subtle. But think about making these as gifts – great for Mother's Day, great Valentine's Day decor, Christmas, teacher gifts – the possibilities are endless!
Pin It
To easily find this project again, pin this image to your favorite DIY boards on Pinterest.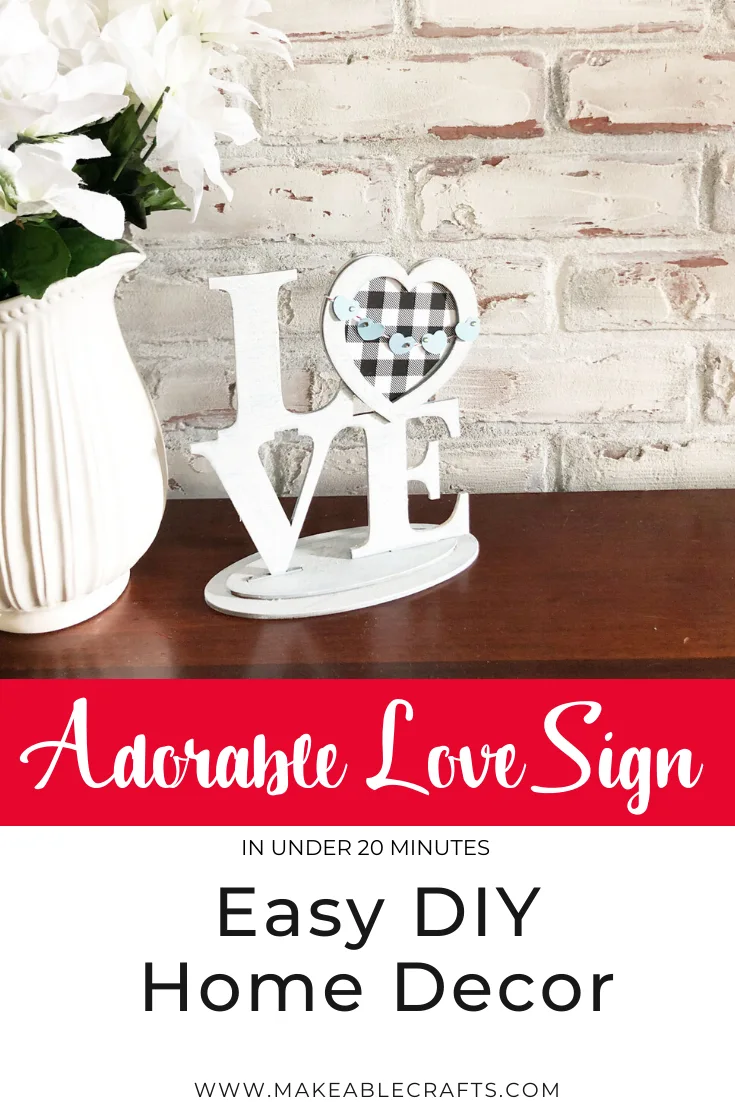 See You Soon
Thanks for stopping by! I hope you enjoyed the first Makeable Crafts video and now that you know how to paint distressed wood picture frames, give it a try! XOXO, Meg