Pom Pom Critters
Have you ever made Pom Pom Critters? If you haven't, try these! I had some hearts that were die cut out of Kunin Felt in all different colors that were begging to be used on these.
Emily and I sat in the kitchen and made a handful of these. She wanted to make hundreds of these! And the best part was the conversation we had while making these – no phones in site!
Let's quickly go over the supplies, there aren't a lot you need.
The Supplies
Assorted Colors of Felt
Heart Dies or trace and cut hearts
Assorted Colors of Yarn
Googly Eyes
This post contains affiliate links.
The Making
Start by cutting out all of your hearts from your felt. Then use your 10 Second Bow Maker and decide how wide you want your pom poms, and set your pegs in the holes of that width.
Wrap your yarn around your pegs at least 50 times. The more you wrap, the more full your pom pom critters will be. I went with about 60 times for each of mine, however you do it as much as you want – yarns cheap, right?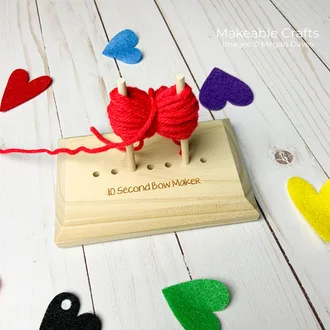 Then take another piece of yarn and tie it around your wrapped yarn very tight into a double knot.
Pull it off your pegs and use your scissors to cut your loops.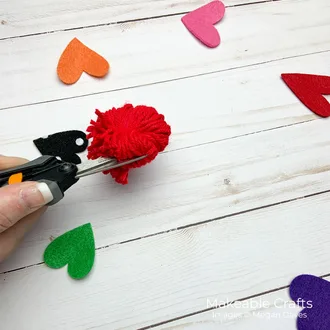 Fluff as you need to and trim any strays you may have. Then use your Fabri-Tac to adhere your pom poms to your hearts, using your hearts as feet.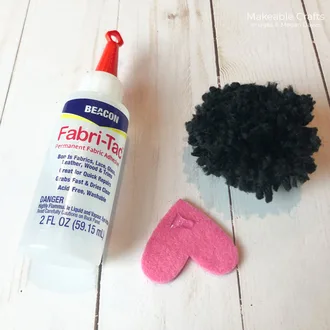 Finish by gluing googly eyes to your pom pom critters.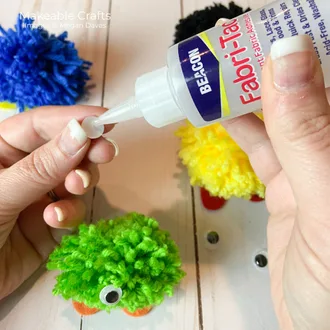 That's all there is to making these! These are cute to sit on your desk, on your dashboard, in a window, as a great "bow" on presents, and a great activity to do with kids.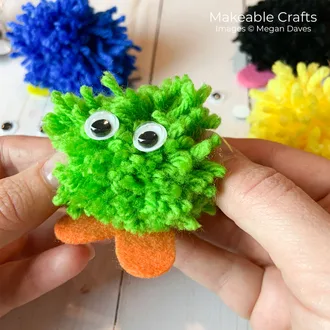 If you haven't ever made these, seriously try them – they are just flat out fun! And if you like this project, be sure to try this one too. It's another great project to make with kids.
Pin It
Pin this image to easily find this project again and again!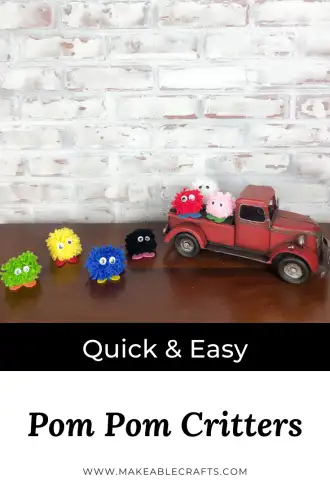 Thank You
Thank you so much for stopping by to check out these fun pom pom critters! I hope that you try these soon whether it is a new craft idea for you or one you have tried in the past, they are just too fun to make. See you soon in another project. XOXO, Meg