How to Make An Easter Banner
Banners are still trendy, they aren't slowing down – and today we are making an Easter banner! We are using some of my favorite items to make this banner.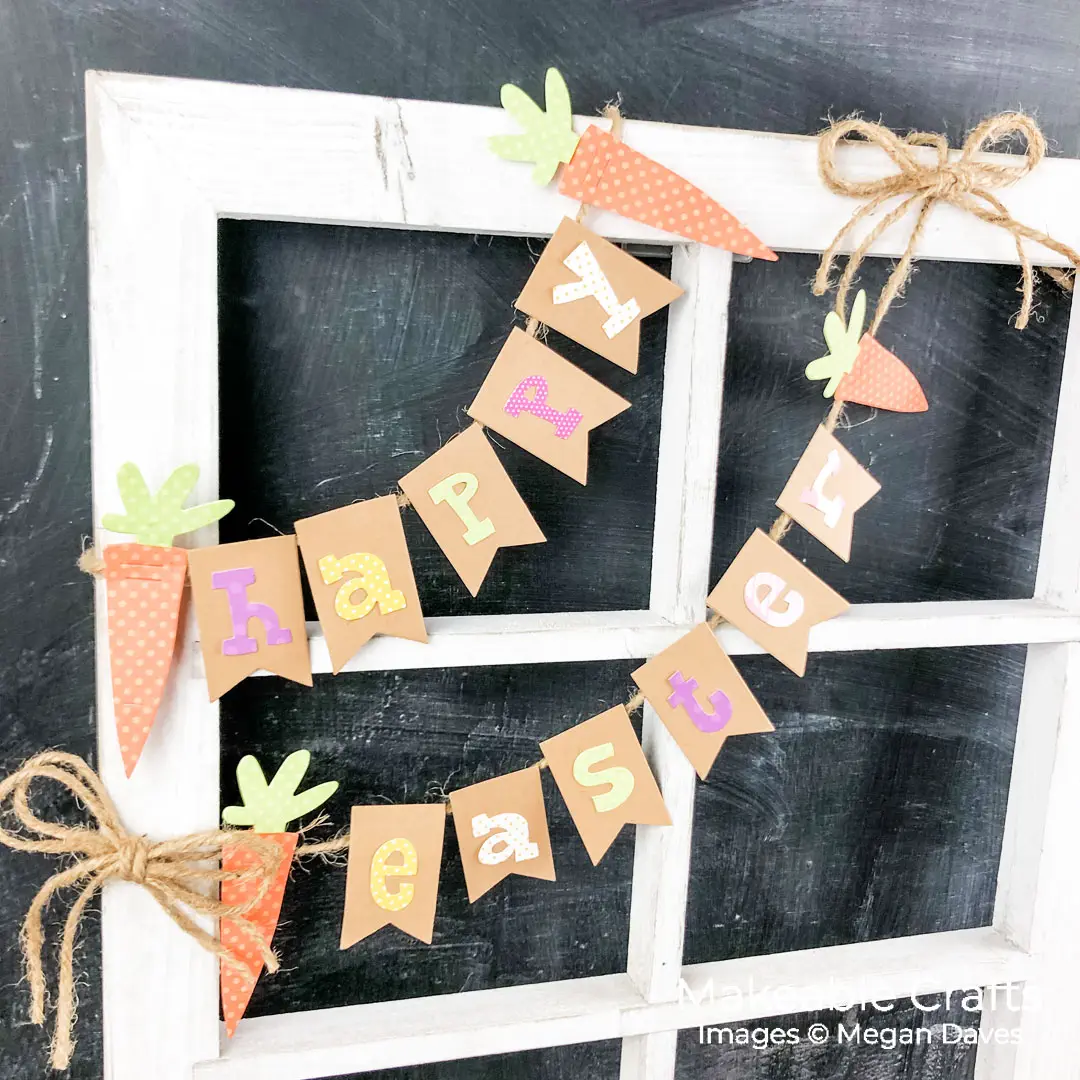 For this banner, I attached it to a window pane from the Mix the Media line from Hampton Art. I love this window pane and I want to use it over and over again, so nothing I added to it was permanent.
Before we dive into the how, let's cover the supplies you will need.
The Supplies
Window Pane (Hampton Art)
Twine (Hampton Art)
Assorted Patterned Paper
Alphabet Die
10 Second Bow Maker
This post contains affiliate links.
The Making
Start your Easter banner by doing your die cutting. I cut four carrots and four carrot stems. Next we want to attach our stems to our carrots.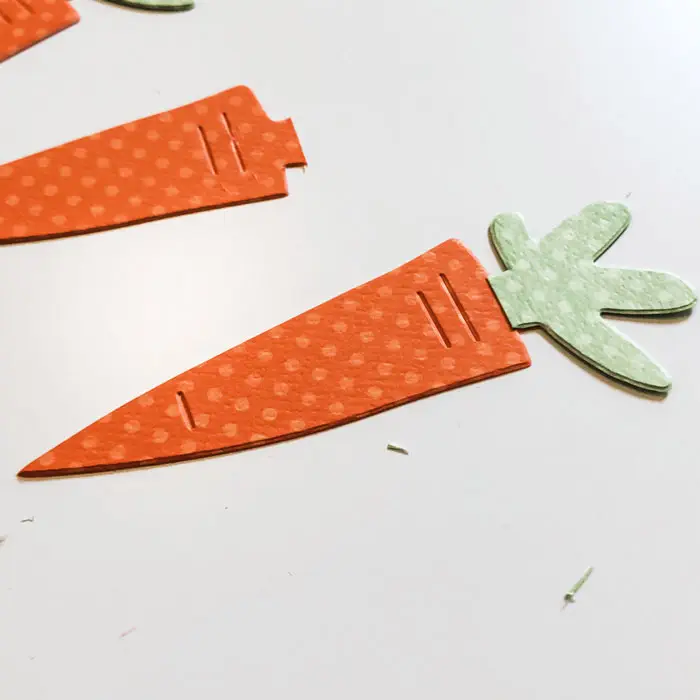 For the letter, this die set is sadly no longer available through Sizzix 🙁 But you can use any alphabet die, cut your own using an e-cutter, or stickers. There are many ways to get letters on your banners. You will want to also create banners using either dies, e-cutter, or just card stock and scissors.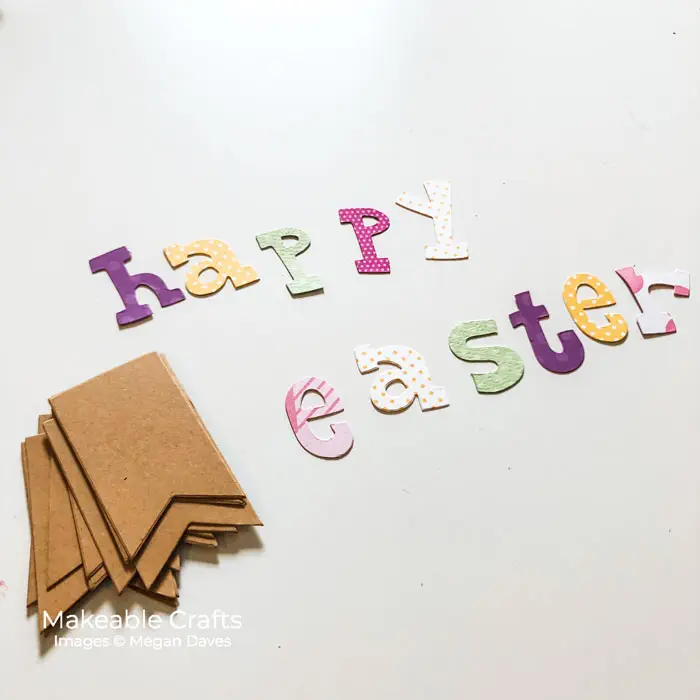 Use your favorite adhesive to attach your letters to your card stock banners.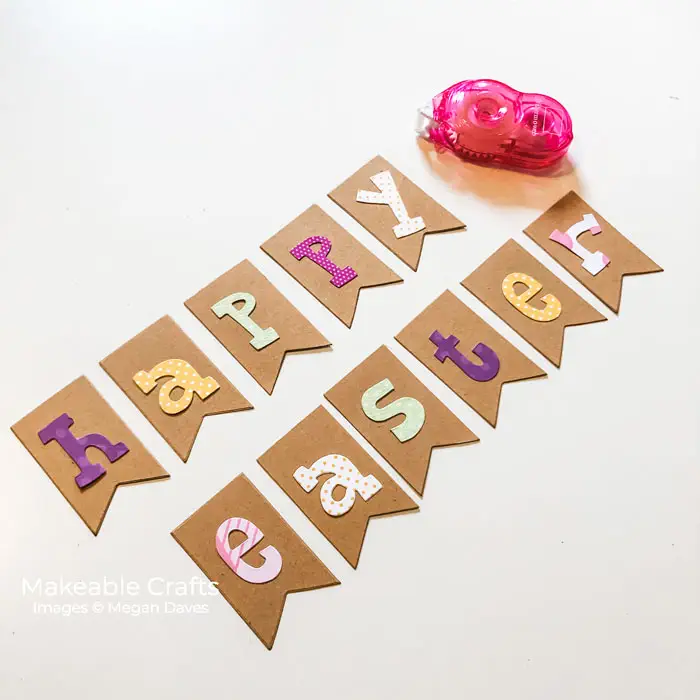 Next, use your Zots on the backside of your window pane to attach your twine. Attach your letter banners and your carrots to your twine also using Zots.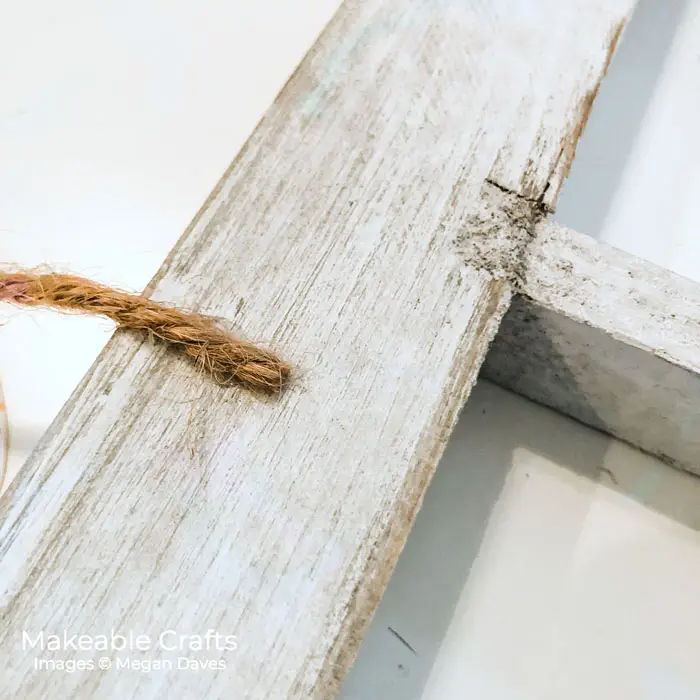 Tie bows with your twine and attach on each end. If you struggle at all with tying bows, use your 10 Second Bow Maker.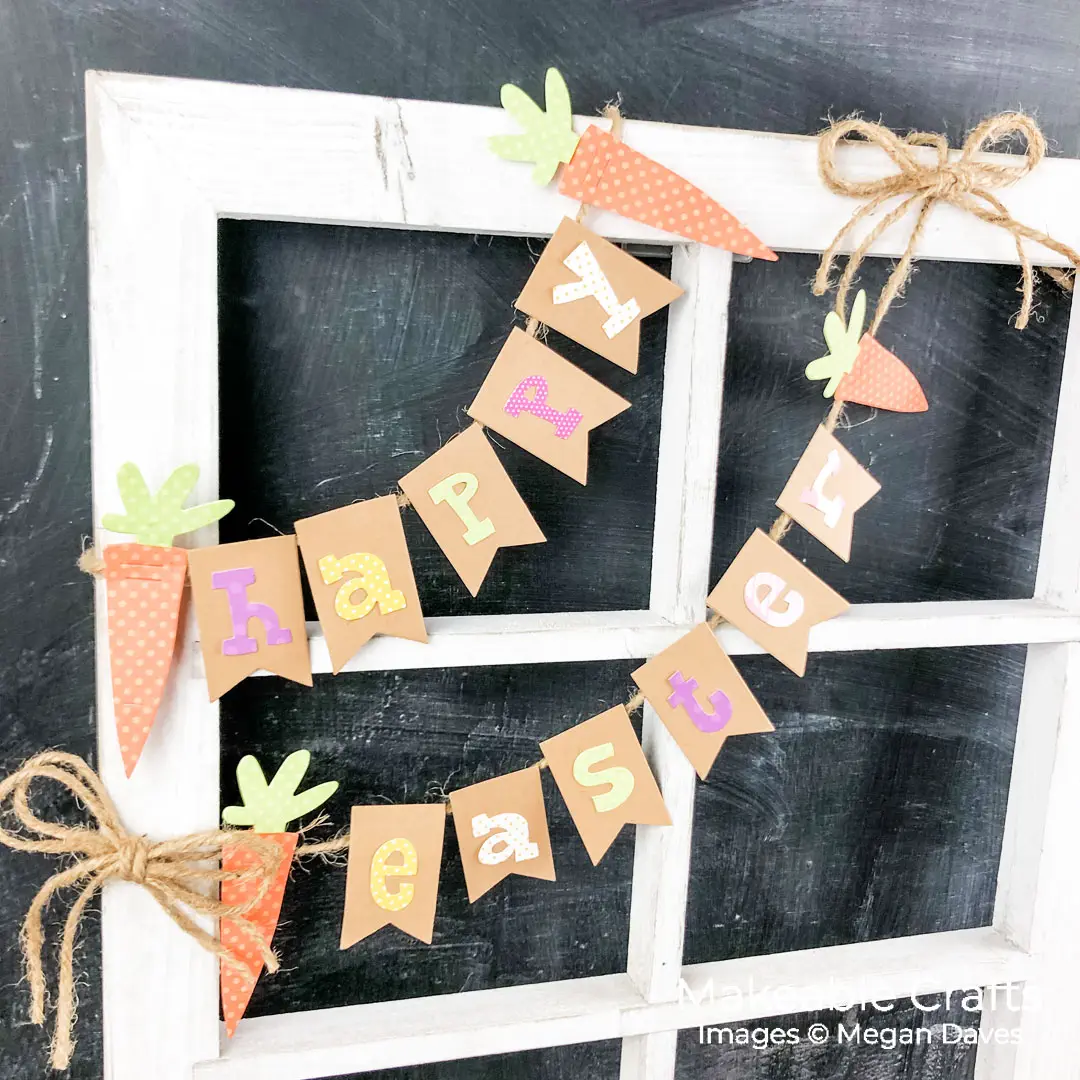 That's all there is! I love making banners and can't wait to put up this Easter banner. Since I used Zots, I can easily change out my banners on this window pane.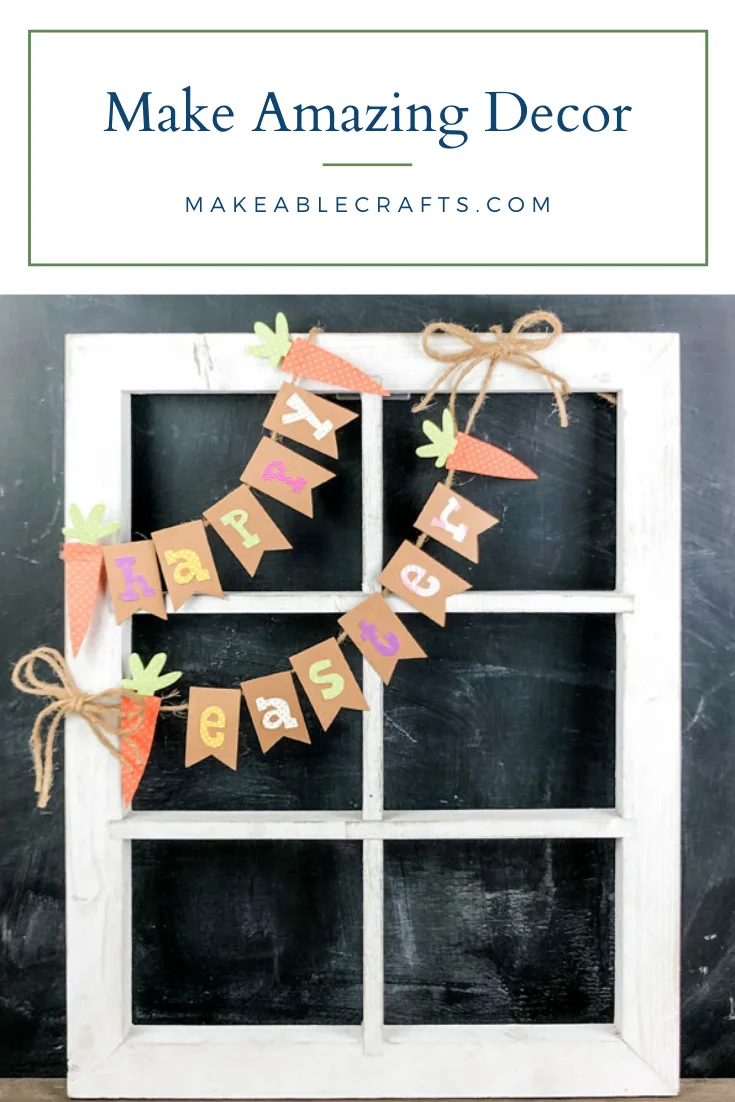 Your Turn
Now it's your turn! Grab the supplies above and get to crafting! You can put this entire project together in under an hour. These make such great home decor pieces but also make great gifts. Go all out with decorating this Easter! And if you like this idea, don't miss this project.
Thank You
Thank you so much for coming on by and checking out this project. Do me a favor and leave me a comment below sharing what you like about this project. I am always wanting to learn more about you and comments help me most. Try making this Easter banner – you will be happy you did! XOXO, Meg