Remaking A Junk Store Find
Today we are remaking a junk store find! I found this delightful, and once on trend, gem at a market and I couldn't wait to get my hands on it, rip it apart and flip it into a now trendy look.
The Original
Here is the beauty in all her glory! I spent a total of $1.50 on buying this ugly duckling, then grabbed supplies I already had. I always recommend using what you have!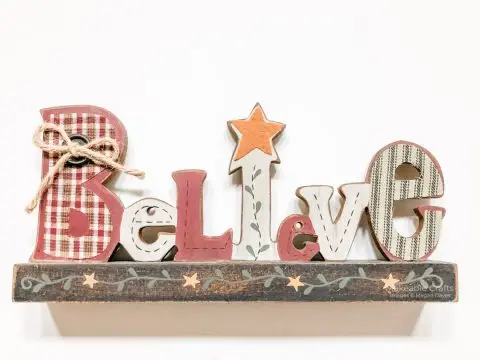 Out With The Old
The first thing you want to do with these types of finds is to remove the old if it is fabric, felt, etc.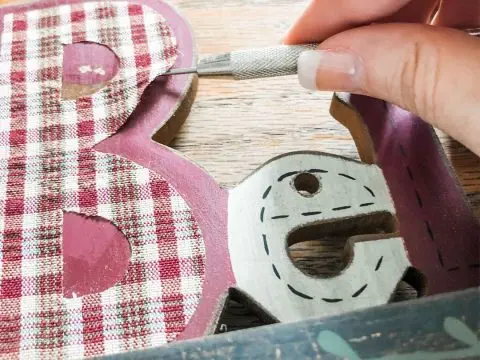 This particular project wanted to be changed, you could tell because the layers came off so easily. Sometimes I use a hair dryer to help loosen up any glue if the material doesn't want to give up the fight. You might need to sand off any excess material or adhesive before you move on. Every project is different.
The Tracing
This sign had cut out letters, so it was easier to flip it over and trace on the back side of my paper than doing it any other way. After it's all traced, then you want to paint. You can cut out your paper while your paint is drying 🙂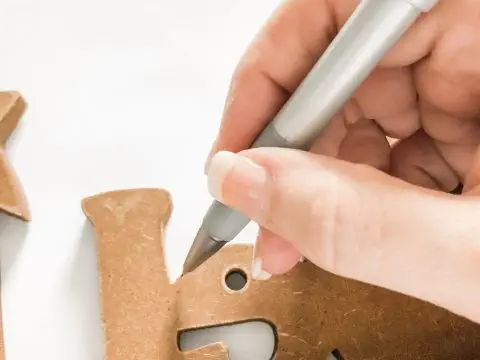 I also traced out a star in silver glitter paper just to add a bit of sparkle.
Painting
This sign was screaming loudly to be painted. Because there were several colors I was going to have to paint over, and because I didn't want to do any prep to the surface – especially with all those nooks and crannies, I opted for Rustoleum Chalked Paint. This is my go to paint because #1 – it's affordable #2 – it's awesome!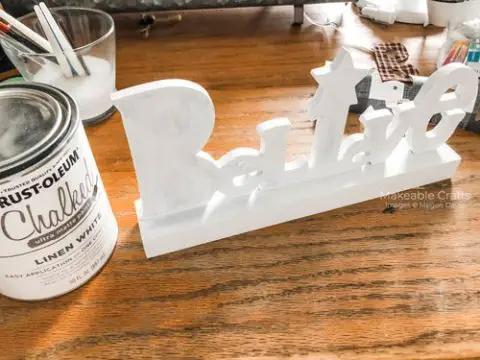 Next Step
After your paint has dried and your paper is cut out, it's time to attach our paper to our sign, so it's time for the Mod Podge. The sign is about 8 inches long. When the surface is bigger, like this one, I find it's best to do a section at a time. Apply it with a paint brush or foam brush, whichever you prefer, and then secure your paper to your wooden sign. The silver star is added the same way.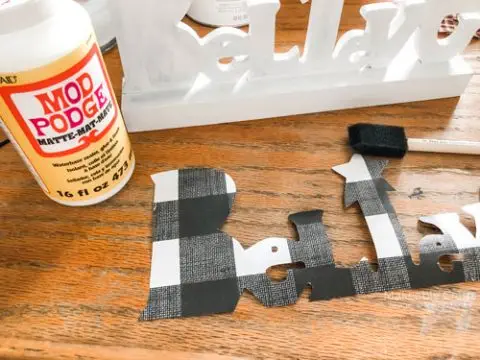 Anytime you are working with Mod Podge, be sure to smooth out any bubble that might appear before it is dry.
Finishing Touches
To finish off our project, I went with a scrap bow. These are so extremely easy to use, you use less ribbon, and you can mix & match all kinds off ribbon as you go. I went with raffia and ribbon for this project. Start by laying out your ribbon in an X pattern.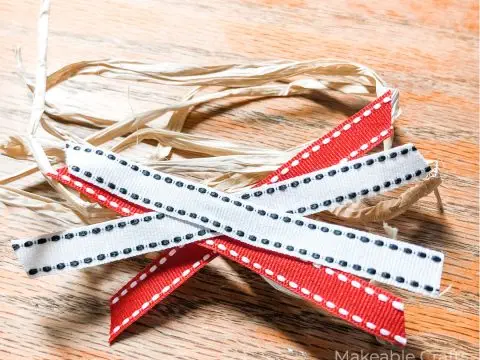 Next, take something, I use raffia, and double around the middle of it.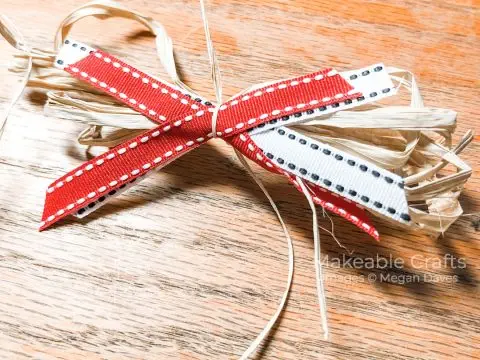 Then all we have to do it add it to the project and I used my favorite cordless hot glue gun.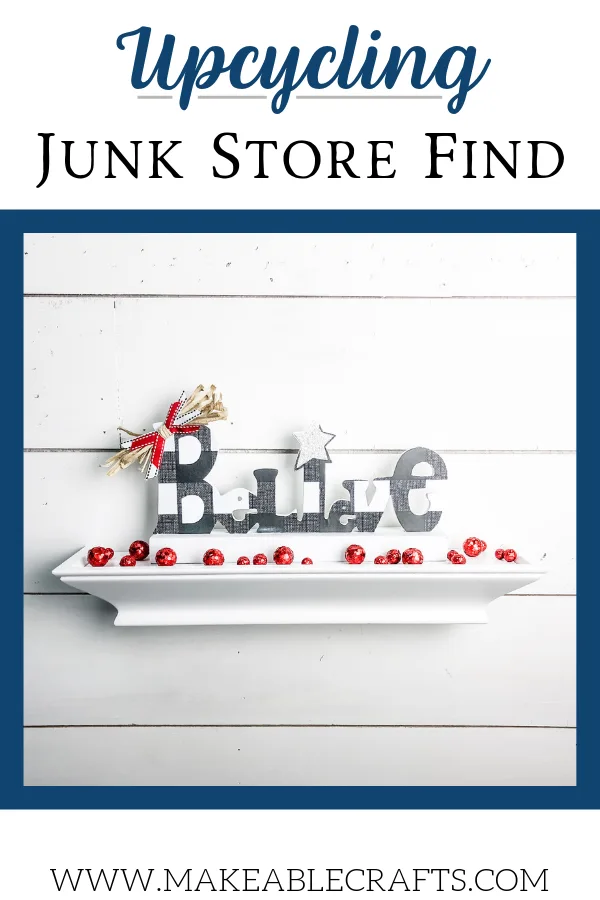 See Ya Soon!
These cute, yet out of date, signs are so easy to find. You can get them for next to nothing and bring them back to life for almost pennies and next to no time. This project took me less than an hour, including drying time. You really should try remaking a junk store find! You never know how it will turn out 🙂 My neighbor thought I was crazy to buy it – and now she wishes she had grabbed it! Keep checking back to Makeable Crafts for all kinds of crafting ideas! Until next time, XOXO – Meg