Easy Painted Rocks
Today we are making easy painted rocks! I haven't ever painted rocks before but have always been intrigued by them. I joined up with Craft Lightning for a painted rock challenge as sometimes we just need a little push to try new things, right?
The first thing I did was buy the rocks. My grandfather would turn over in his grave if he knew I spent good money on rocks that I was going to paint. But I was in a bit of a hurry to find the perfect rocks for painting, so Home Depot to the rescue!
To begin, I painted five rocks all white using Americana Titanium Snow white. I used little candle holders from the Dollar Tree as stands when I was painting them. The original plan to was to paint 5 white, mess up four of them and have one good one at the end.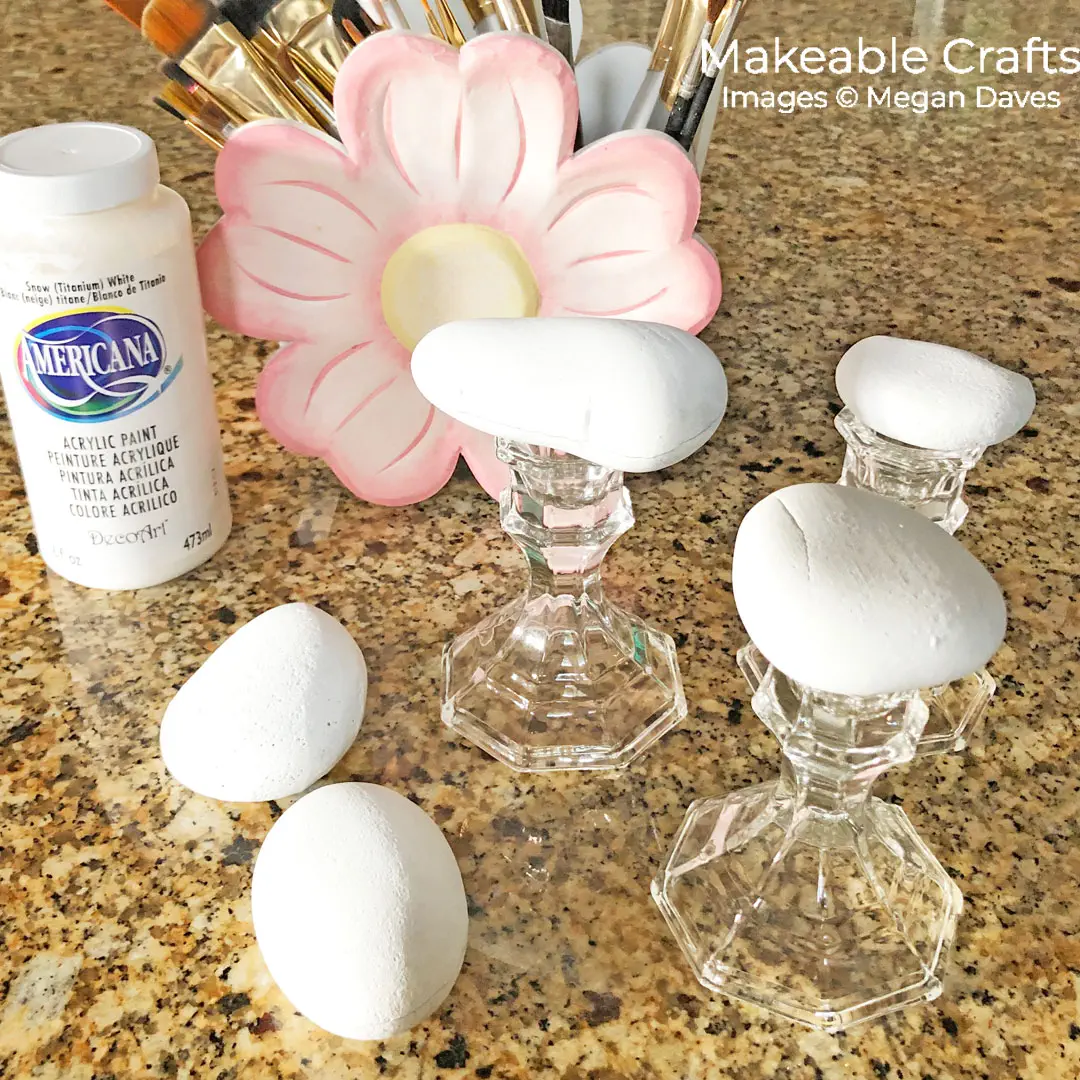 But these were SO easy to make!
I used just a handful of bright colors and also added in black.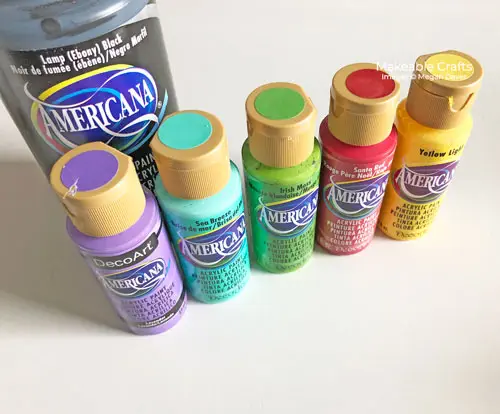 I went through with a pencil to draw rough lines, just as a guide to get me started. You can use stencils if you want for your images.
I did the black sections first to create my borders.
With the Americana paint, you only need one coat to get great coverage, that's one of many reasons that I love this paint line from DecorArt.
Then I did the middle image first and worked my way out to the black and white borders.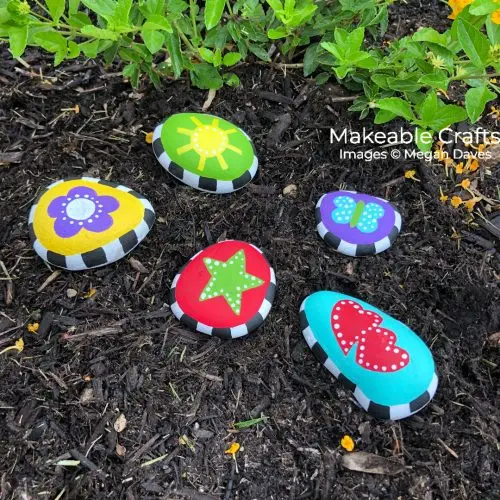 Each rock took me about 15 minutes including drying time. Again, I was hoping for one good one, but these are such easy painted rocks, they all turned out adorable!
Pin It
Want to easily find this craft project again? Pin the image below to your Makeable Crafts Pinterest Board.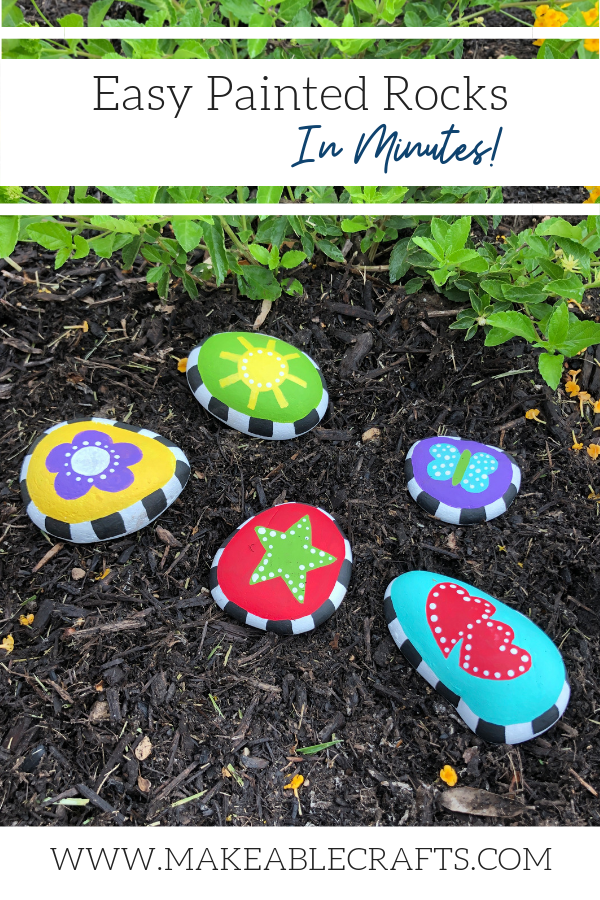 Your Turn
Whether you have been a long time painter of rocks or have never tried it before, I hope this inspires you to go for a quick walk either outside to find rocks, or to Home Depot 🙂 and try making some easy painted rocks today! XOXO, Meg