Thank you for subscribing to Makeable Crafts!
Spam stinks! But we kinda get why sometimes good emails fall into the spam box. It is the intention of protecting you from spam, but sometimes in the process, the emails you really want to get fall into the dreaded spam folder.
I want you to get the emails you want to get though, and we can do this with just a few steps based on your email system.† Because of course, everyone has to have their own unique way of doing this.
To Ensure You Are Receiving Your Makeable Crafts Emails Do The Following:
In case you want to know the super techy term this falls into, it is called White Listing. A whitelist is a list of accepted items or persons in a set, a list of e-mail addresses or domain names from which an e-mail blocking program will allow messages to be received.
Simply scroll down to find yours, follow the steps and enjoy your upcoming emails 🙂
These are for the most popular programs, if yours is not listed, please reach out to your provider and they can walk you through it.
Gmail:
1. In your inbox, locate an email from meg@makeablecrafts.com (ex. your welcome mail for signing up).
2. Drag this email to the "primary" tab of your inbox.

3. You'll see that our emails will go to your primary folder in the future!
Yahoo! Mail
When opening an email message, a "+" symbol should display next to From: and the sender's name. Select this and an "Add to contacts" pop-up should appear. Select "Save":

Mac Mail
Select "Mail" and "Preferences" from the top menu.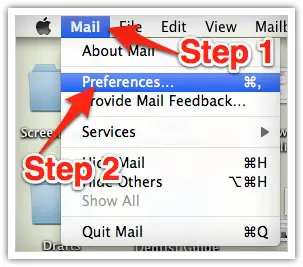 In the "Preferences" window, click the "Rules" icon.
Click the "Add Rule" button.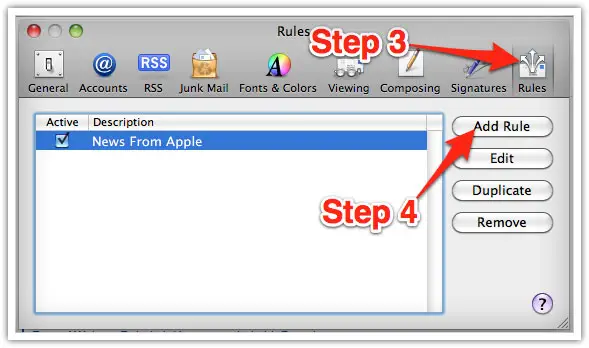 In the "Rules" window, type a name for your rule in the "Description" field.
Use the following settings: "If any of the following conditions are met: From Contains."
Type the sender's email address in the text field beside "Contains."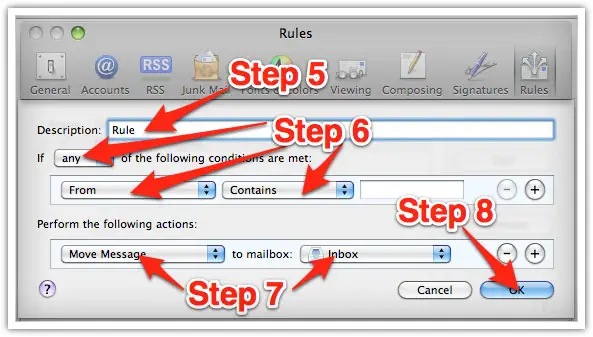 Select "Move Message" and "Inbox" from the drop-down menus.Click "Ok" to save the rule.
Outlook 2003 & Later
Right-click on the message in your inbox.
Select "Junk E-mail" from the menu.
Click "Add Sender to Safe Senders List."