Vertical Garland For Easter
With just a few supplies, you can make and adorable vertical garland for Easter! This is a fun way to brighten up a boring door or wall, you can make it for inside or for outside – AND it's an easy craft to make with your kids.
We have this door that's just plain jane white, and it's in a room that doesn't get a lot of natural light, so it was screaming for a bright and colorful decoration for this spring. If you have a space that needs a lot of color, rather than just going with a wreath or door hanger, think about making a vertical garland, as it will brighten up the length of the door instead of just the top section.
Supplies
You won't need a lot of supplies 🙂
Wood Letters
Acrylic Paint (I went with DecoArt paints)
Foam Brushes
Wide Ribbon
Adhesive (I recommend Beacon's Fabri-Tac)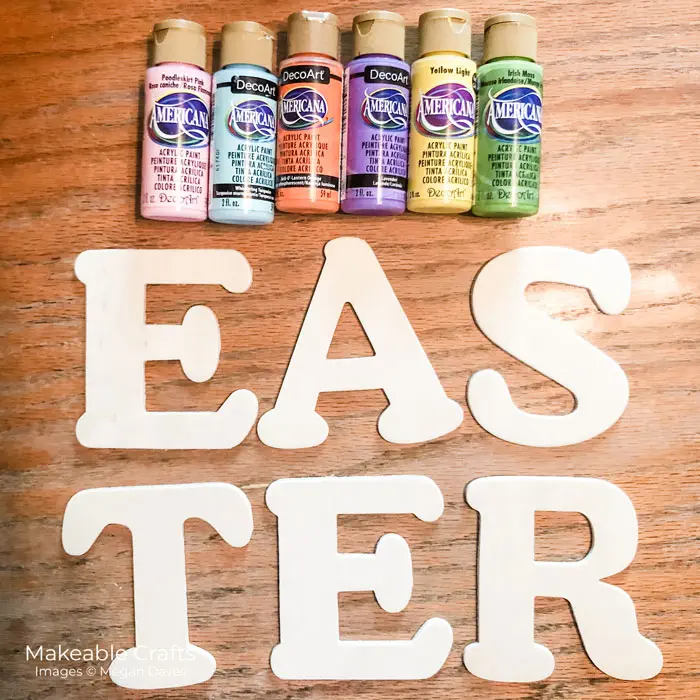 The Making
Start by choosing a paint color for each letter. Then simply paint each letter a different color using your foam brushes. Allow to dry.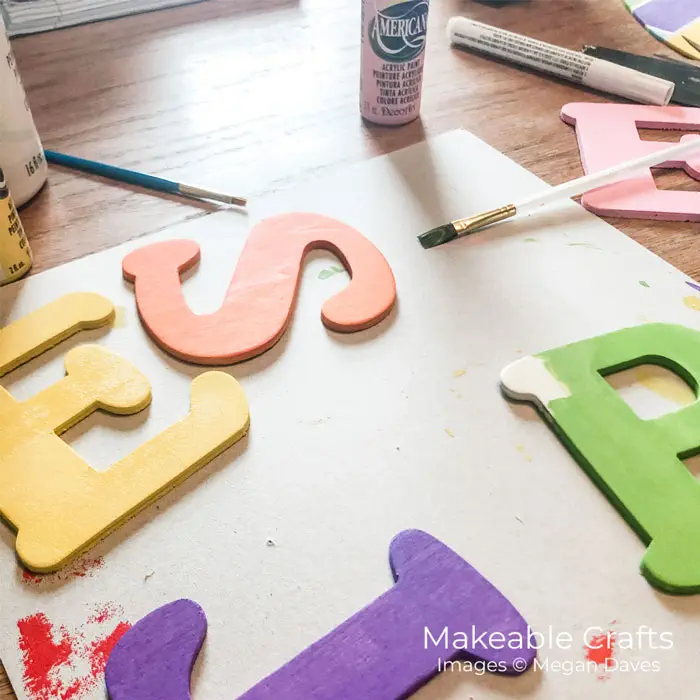 Once dry, adhere your letters to your wide ribbon.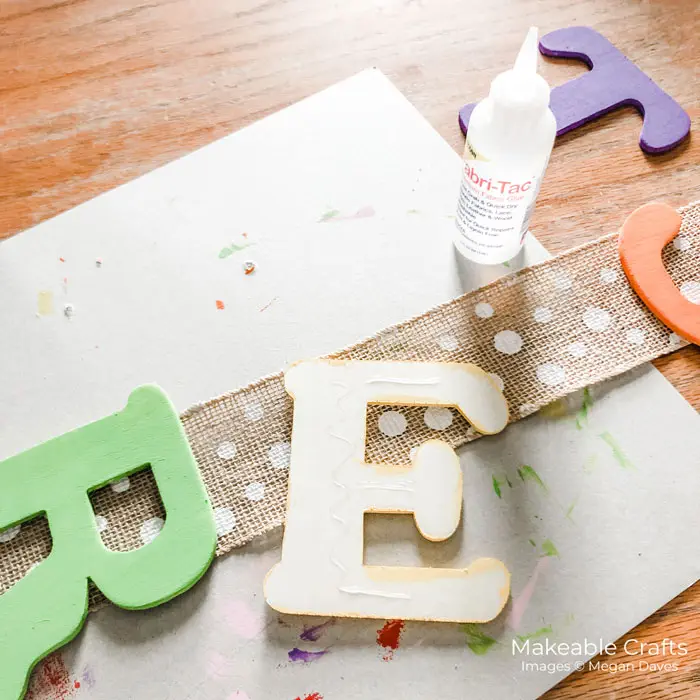 Finish by adding either a pre-made bow at the top or tying your own bow made out of either the same or similar ribbon.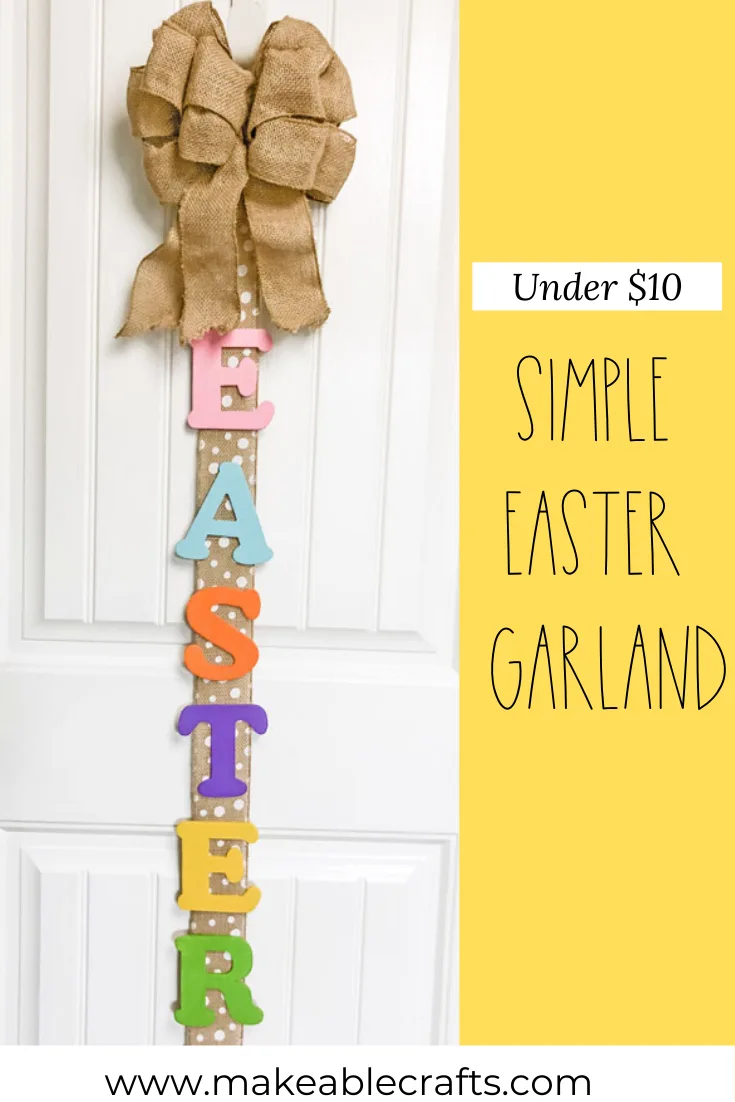 Ta-Da! That's it! Yes, this is a crazy simple craft and it's one you can make in just about 30 minutes – check out the effect it has a plain boring door.
Change It Up
Here are some ideas on how you can easily alter this project:
Add white polka dots to each letter.
Decoupage scrapbook paper to each letter.
Let each of your kids decorate a letter – each letter will have such a different look!
With just a few simple tweaks you can completely change the look and feel of this vertical garland. AND remember, you can do this with any letters for any holiday or occasion. And with this project costing less than $5, it's a total win in my books!
Thanks So Much
Thank you so much for checking out this project today. When you make your vertical garland be sure to send me pictures! I would love to see it 🙂 Get to crafting my friends, it's great for the soul and for our sanity! XOXO, Meg