Simple Valentines Day Craft
Today we are making a simple Valentine's day craft, so simple and easy to make – yet adorable, fun, and bright. It's the perfect addition to any door.\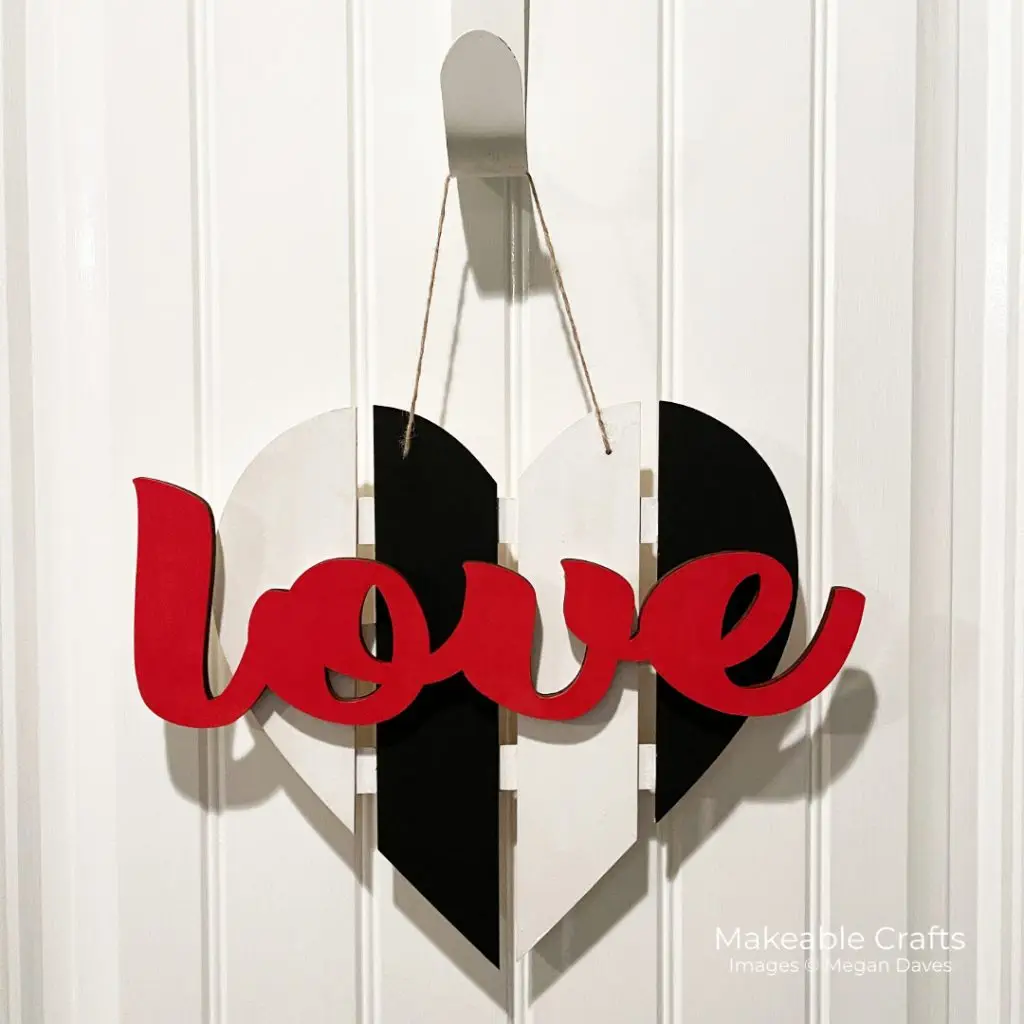 You will need just a few supplies to make this:
Wood Divided Heart (Dollar Tree)
Love Sign (Hobby Lobby)
White, Black and Red Paint
Paint Brushes
Adhesive Velcro Dots
That's it!
The Making
So I could say, simply paint, allow to dry and add your Velcro behind the word love. And really that covers it.
But what gets missed in that is the tips!
Tips:
When I buy the wooden signs from Dollar Tree, I lightly sand them first. There isn't a coating on them or anything like that, but they take the paint so much better with just a light sanding.
Stick with one type of paint. I used Deco Art paint, all three colors from the Americana line of paint. Deco Art sells paints in all kinds of finishes, so stick to just one for your projects. Having the same type of paint makes your projects feel like they were meant to be.
Shake your paints before every use, even if you just used them the day before. As paint sits, it separates – leaving a different thickness to your paint. If your paint isn't mixed right, you won't get consistent coverage between the different colors.
Always plan to paint two coats. You will sometimes have great coverage with one color, but if you are using multiple colors, be sure that you use the same number of coats for the entire project.
There is nothing like starting a project and not having it turn out the way you want, so I hope that these tips help you out!