Remaking Wall Art
Today we are remaking wall art into something that works much better! Let me share the initial piece with you.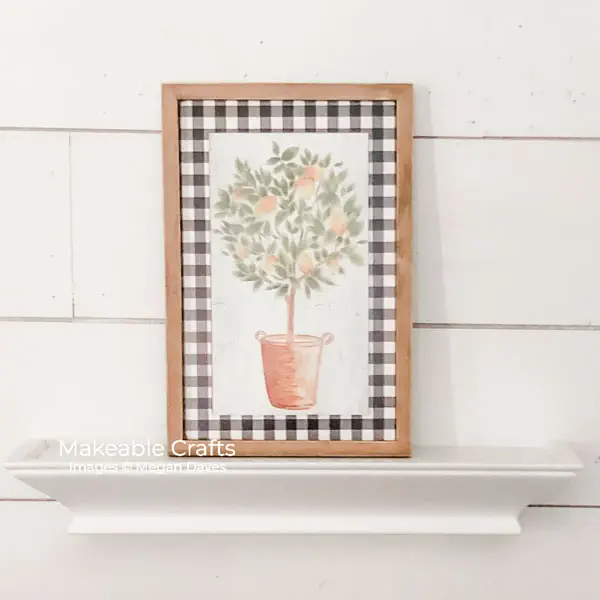 I am not really much of a lemon fan for home decor, but I am a huge fan of the buffalo check and also the wood frame that goes around it. This gem was in the clearance department Wal-Mart for $2. True confession, I bought all 6 they had 🙂
After getting it home, I couldn't wait to get my hands on it! I knew with just a few supplies I could make it more rustic and cute in just a small amount of time.
The Supplies
Painters Tape
DecoArt Americana Slate Grey Paint
DecoArt Snow (Titanium) White Paint
Sanding Black
Vinyl (either purchased finished or a Silhouette Cameo 3 for cutting)
Transfer Tape
Paint Brushes
The Making
The first thing to do was to protect the buffalo check area, that's my favorite part. So I covered it with painters tape.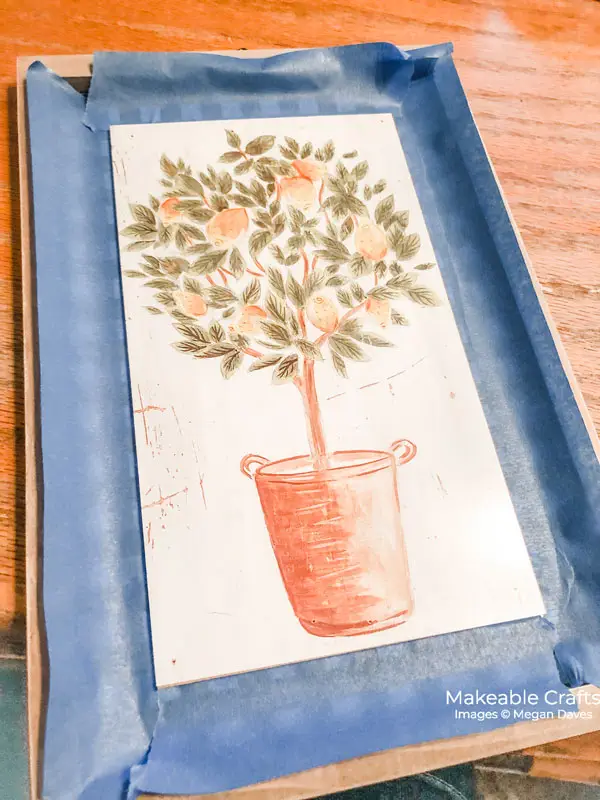 Then I painted a base coat of gray using Americana Slate Gray paint.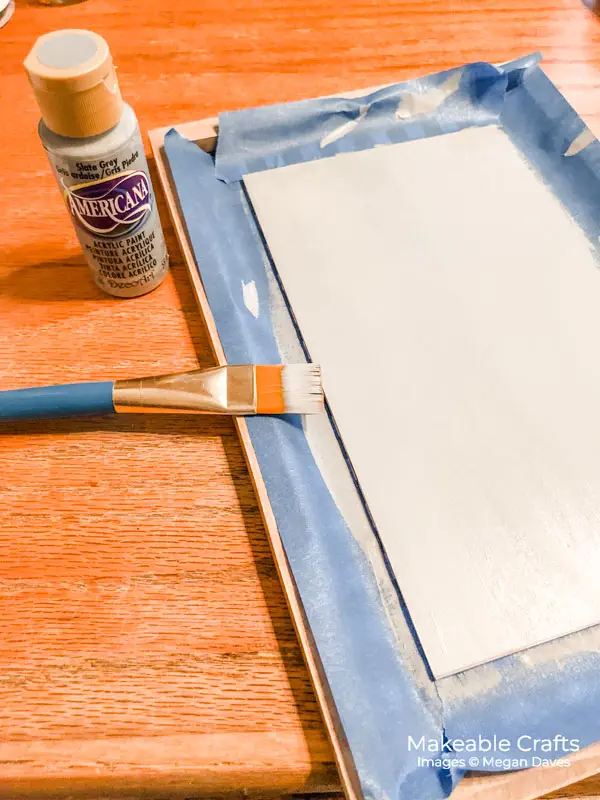 While that was drying, I started to work on my vinyl. This was a graphic I had purchased before but never had the right use for, until today. It was so easy to just open up this .svg file in Silhouette Studio and cut it out with my Silhouette Cameo 3. After cutting, do the weeding part.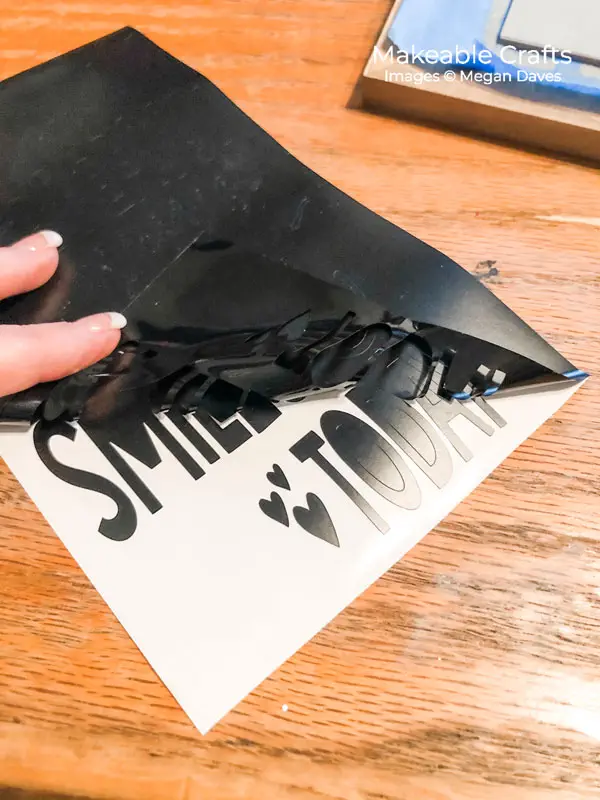 If you don't have an e-cutter, you can by already cut vinyl all over the place, or you can paint this on as well.
Once the Slate Gray was dry, adding a coat of Americana Snow (Titanium) White.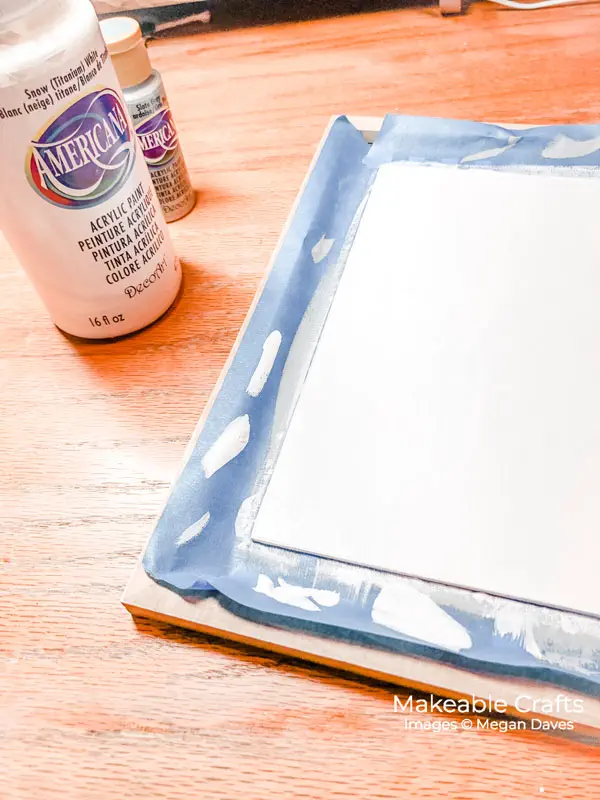 Then it's time to add transfer tape on top of my weeded vinyl and then apply it to the sign.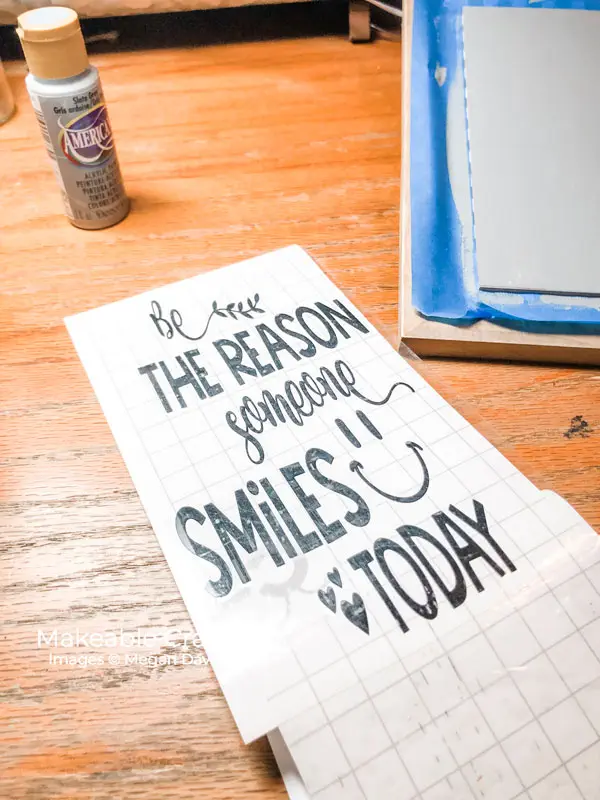 And just like that, the remaking wall art project is done!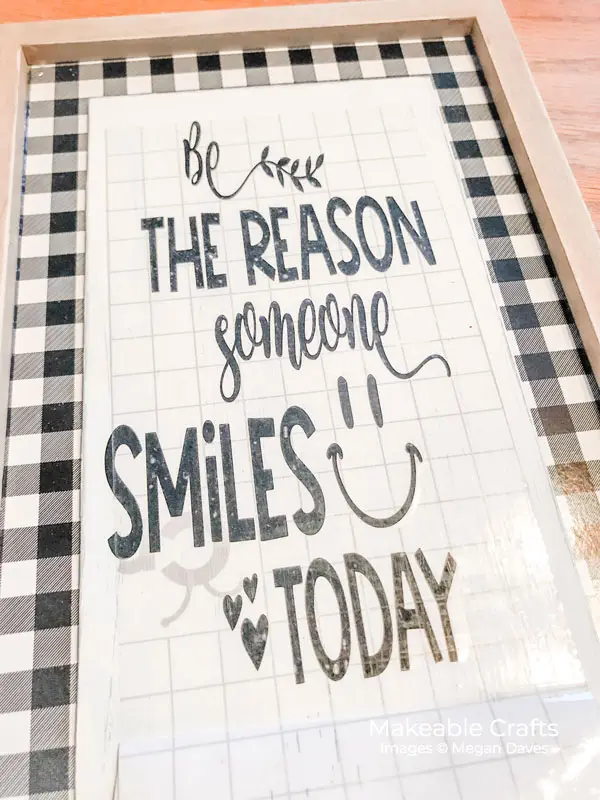 When you find these clearance gems, stock up on them! It had two out of three things going for it, so why not give it a try?
Pin It For Later
Pin this before and after so you can easily find it again.
Thank You
Thank you so much for stopping by today! My hope is that you look at great finds in a different light. Remaking wall art is a fun way to take a great find and make it personal to your home. See you soon with another project! XOXO, Meg