Painting Dollar Store Pumpkins
Today we are painting dollar store pumpkins in minutes. This project is so simple that a blog post might seem silly. But for this post, it's not about teaching the craft it's about inspiring you to try it!
I love the Dollar Tree this time of year. It's total guilt free shopping for the holidays, even if you buy 50 items! They have some of the best decor items for us crafters. We can take their product, make a few changes and you have stunning and fun decor for your items.
Head out to your Dollar Tree and grab these pumpkins. They come in red, green, and orange.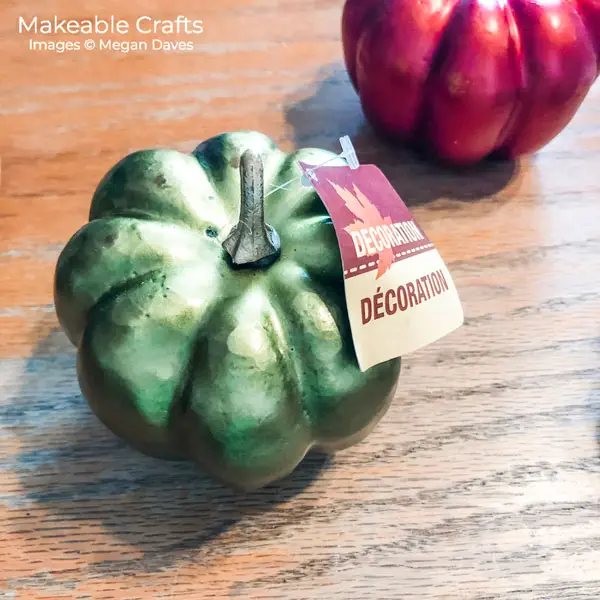 For the life of me, I have no idea why they chose the colors and finish that they did for these pumpkins, but that's ok, I wanted to change them anyway.
Preparing Your Pumpkins
Start by wiping off your pumpkins. Mine weren't dirty, but they were a little dusty.
Gently pull your stems out of your pumpkins. You will want to do this so you don't have stem color getting on your pumpkin and vice versa. And since this is meant to be a quick craft, I had no desire to use painters tape on the different parts.
Grab a piece of wood, or a ruler as I did, and use clothespins to hold your steps to the ruler so you can easily paint the small stems without painting yourself.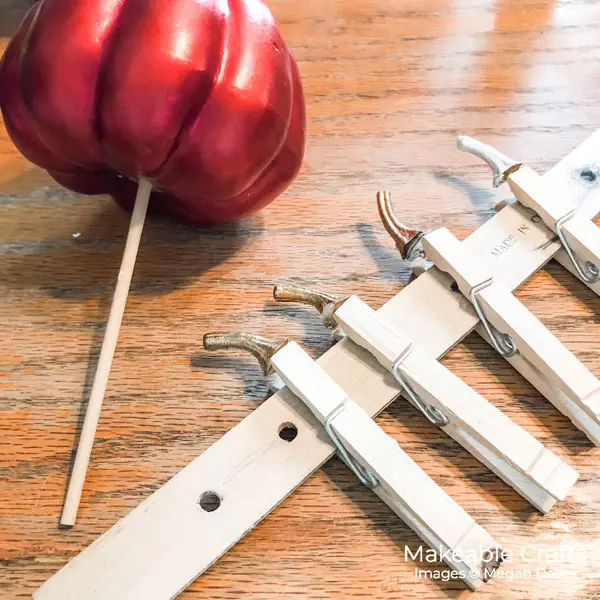 For your pumpkins, grab some skewers to stick down through your stem hole to give yourself a handle to hold when painting. You are making a pumpkin lollipop if you will.
I went with DecoArt acrylic paint. These paints give you great coverage for very little cost. I went with Warm White and Lamp (Ebony) Black. You use whatever colors work for you home decor. I love having black and white ones as I can use them for fall and Halloween.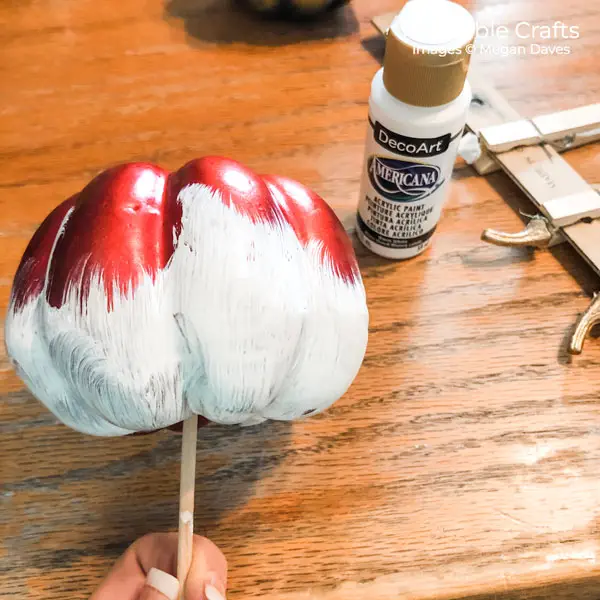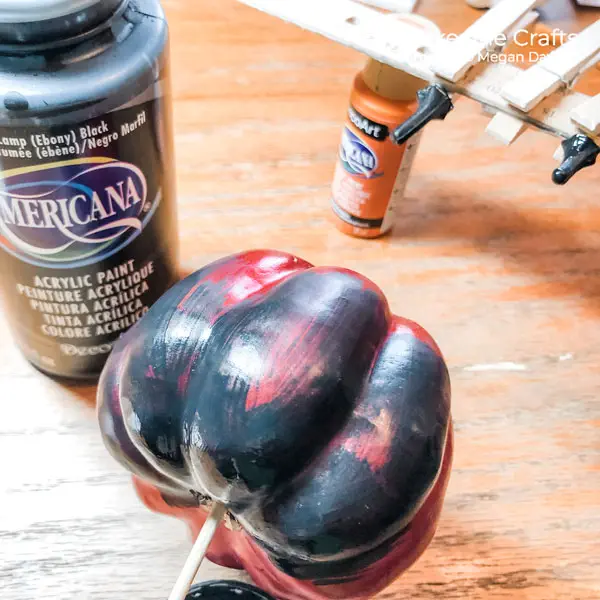 Each pumpkin needed two coats of paint to get great coverage. Which was kind of what I expected with the sheen the pumpkins had.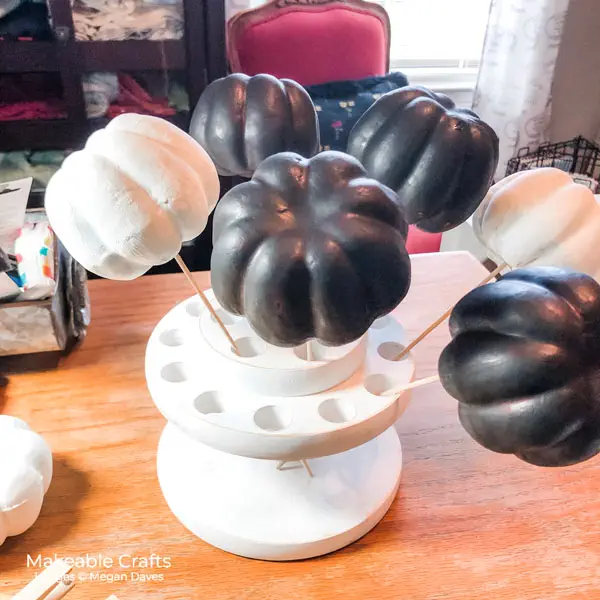 When your pumpkins have completely dried, it's time to reassemble them. What I found worked best was to use hot glue to keep the stems in place. And then you are done!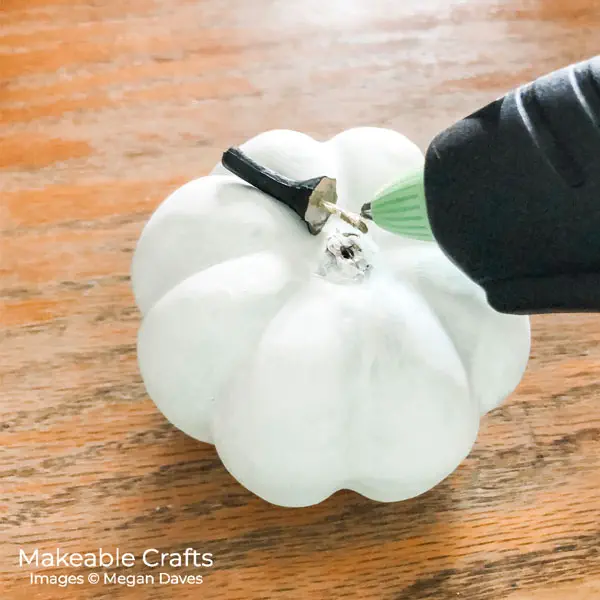 In one episode of NCIS, and for $10 for 10 pumpkins, and less than probably 50 cents worth of paint and hot glue, you have simple and awesome home decor.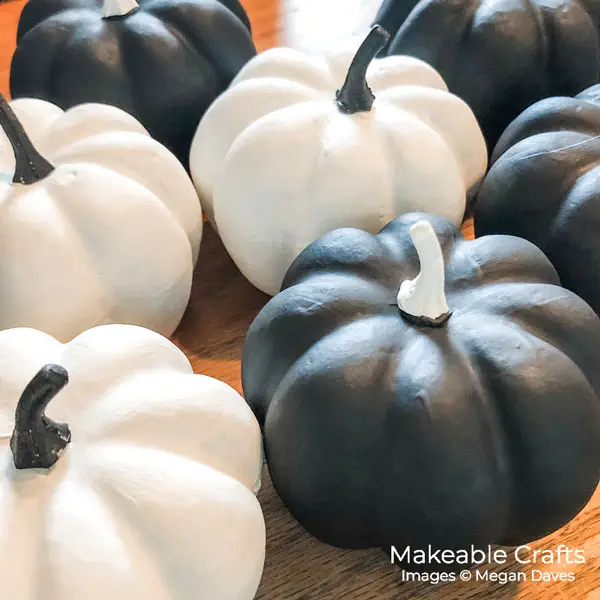 Seriously, give these a try! Swing by your local Dollar Tree, and if you don't have one, you can order them online and have them shipped right to your door. They have carried these for the last several years and every year I get asked where I found my awesome black and white pumpkins.
Pin It For Later
Take two seconds to pin this project so that you can easily find it. I have a board on Pinterest that is my shopping board for when I am about and about. Because if I just have "pumpkins" on my store list, I get there and can't remember why I was buying the pumpkins. Once you have completed your shopping, then delete the pin from your shopping board if you want.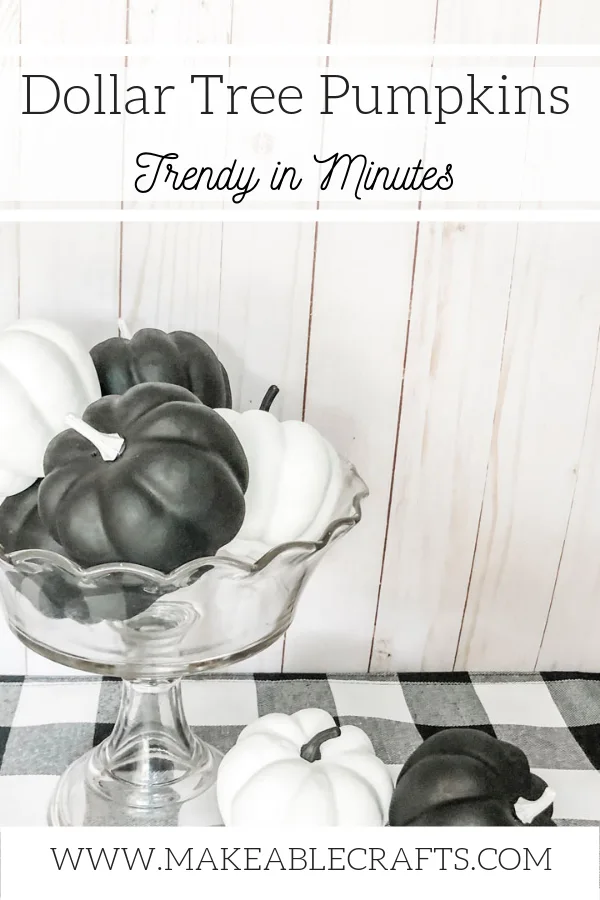 Thank You
Again, this painting Dollar Tree pumpkins share is more about inspiring than teaching. I so hope you give them a chance! If you like these pumpkins, be sure to check out this project too. Thanks for stopping by and keep coming back for more project ideas. XOXO, Meg