How to Decorate Easter Eggs For Home Decor
There are many ways to have painted eggs for Easter home decor. Today I'm going to show you how to decorate wooden Easter eggs in a unique and fun way. This style of painting can be done for any holiday and on all kinds of surfaces.
You will start with two supplies – your blank wood piece and some washi tape. I used a very narrow washi tape as I didn't want a lot of space between my colors. Start with a straight line of washi tape going across your surface. Then you can wing it or use a ruler to help you get precise lines, your choice.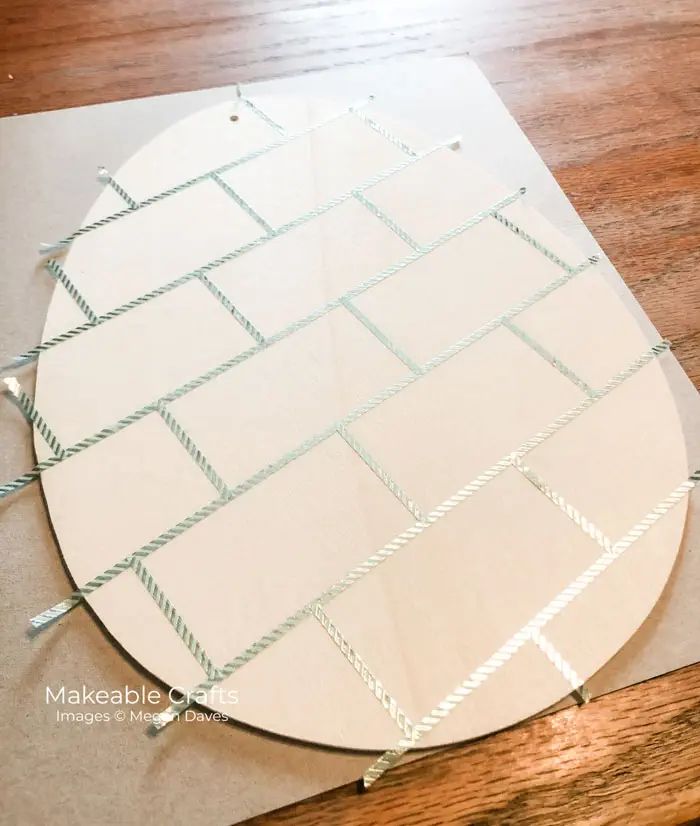 Then grab your paints and go to town. I used five different acrylic paint colors from DecoArt.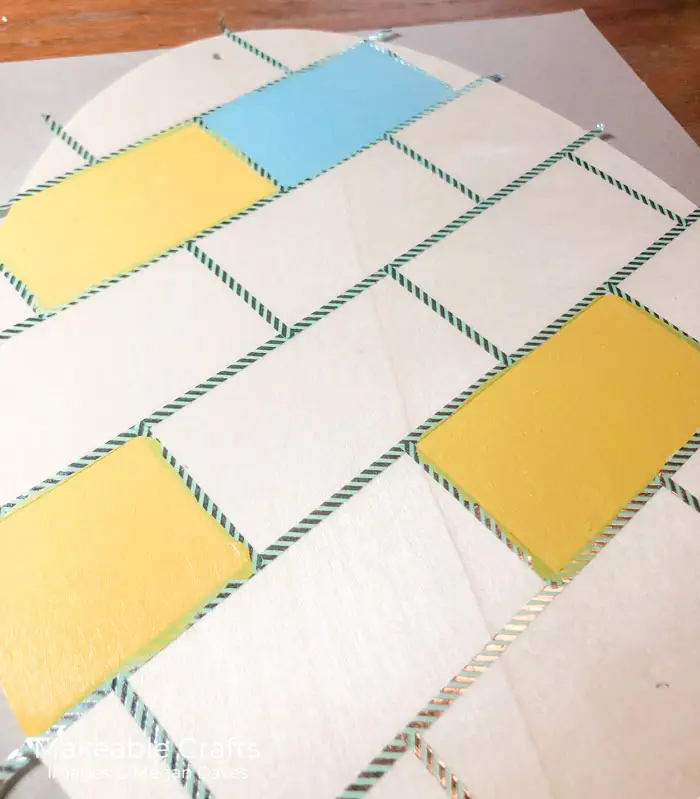 You can use a pencil and lightly mark which color you want to go in each space or you can paint as you go. Either way is fine. I was a bit picky and didn't want the same colors touching each other – kinda like how I don't like gravy getting on my green beans on my plate – ack!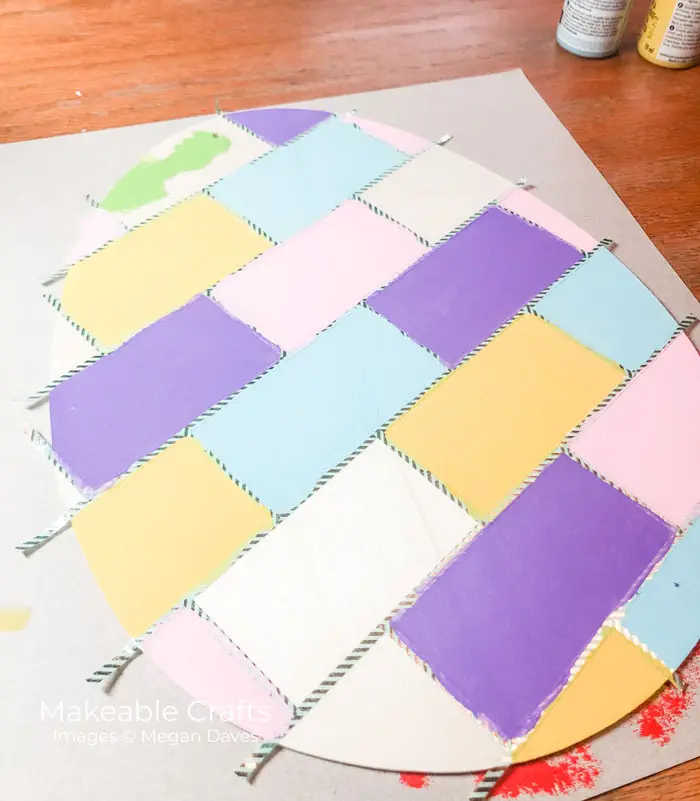 Keep coloring until you finish. I did two coats of paint for each block.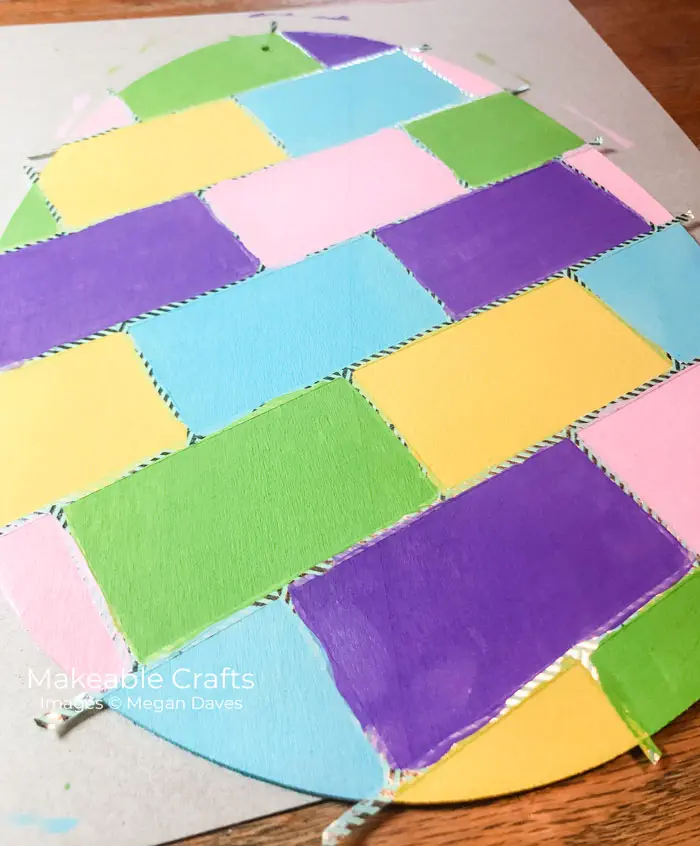 Once done comes the fun part – my favorite part – removing the washi tape! I don't know why this part gives me so much joy, it's just so satisfying, like lacing up a new pair of tennis shoes, or is that just me?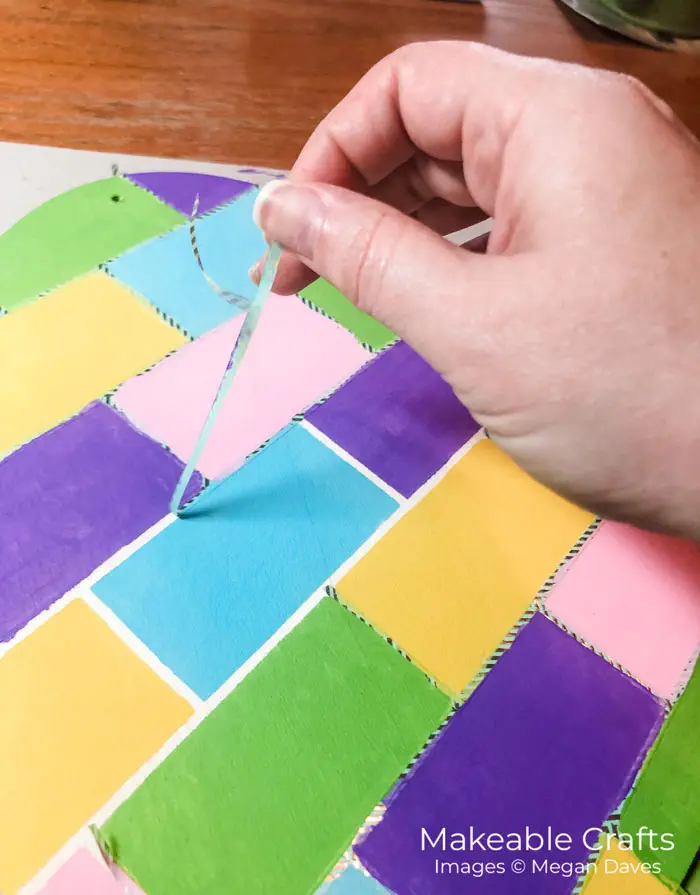 Once all your washi tape is removed all you need to do is add a cute topper. I went with a bow tied with two pieces of twine. Use a Glue Dot to apply it to your project.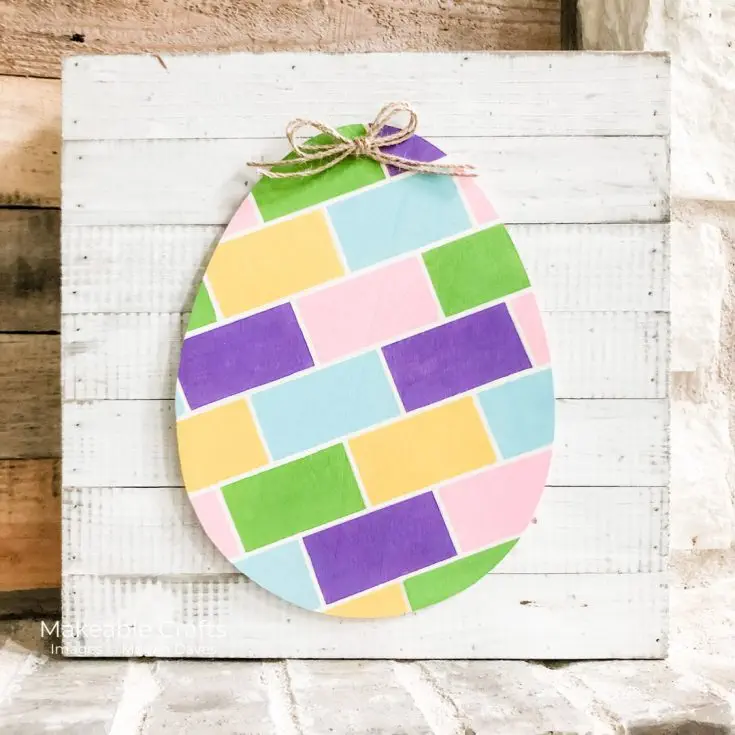 Finishing Touches
You can use your painted project in many ways, like as a focal point on door decor, or as I have done, just add it to a wooden blank and use it as a shelf sitter or hang it on a wall.
Thank You
This is such a fun and unique way to decorate an egg for Easter. Different colored rectangles on a piece of wood – that's it, yet so adorable! There are many things you can do with painted eggs for Easter, but this is one of my favorite ways to do it. Seriously, give it a try! Whether it's for Easter or for any other holiday. Grab some washi tape, paint, and a wood surface – and you are good to go! Keep checking back here for more projects 🙂 XOXO, Meg