Mini Mason Jar Crafts
I'm sure there are a million mini mason jar crafts out there, but mine favorites are the ones that look amazing AND are functional. One of my most disorganized spaces in my home is my bathroom, what about you?
I am blessed to have a ton of space, that's not an issue, but I just can't ever find the right size things to hold the odd shaped items, and have them be the right finish or piece. This last weekend included a wee bit of a tantrum over q-tips. The container I have them in fell over, they all went everywhere, I was in a hurry, which makes it all worse, right? And then the cotton balls needed a new home because they were instantly guilty by association 🙂
With a little brainstorming and a trip to the jar section of my garage (yes, that makes my garage sound ultra organized, it's not at all!) and armed with my trust q-tip to get the right size, I went with three of the half pint size jars. To me, that makes them mini, I usually use a pint size jar for everything.
Supplies
A quick dash around the craft room and I pulled in these supplies:
Chalky Finish paint in Everlasting from DecoArt
Jute Cord from Hampton Art
Quick Grip Adhesive from Beacon
A long scrap of white cotton fabric
Double sided tape
3 Mini Mason Jars
Knobs leftover from another project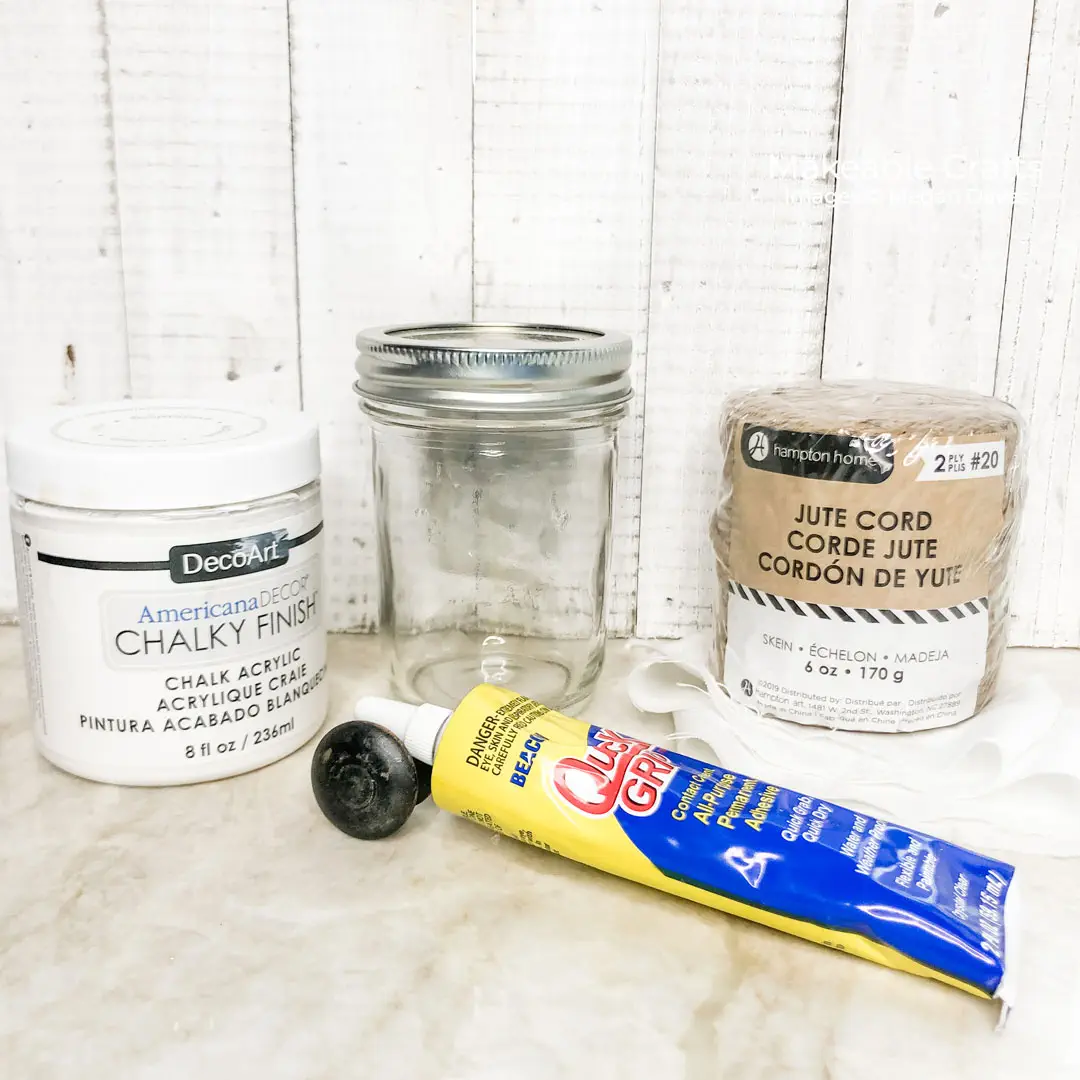 The Making of our Mini Mason Jar Crafts
To start, I painted the lids, the rims, and the knobs all in the Everlasting Chalky Finish paint. I did two coats.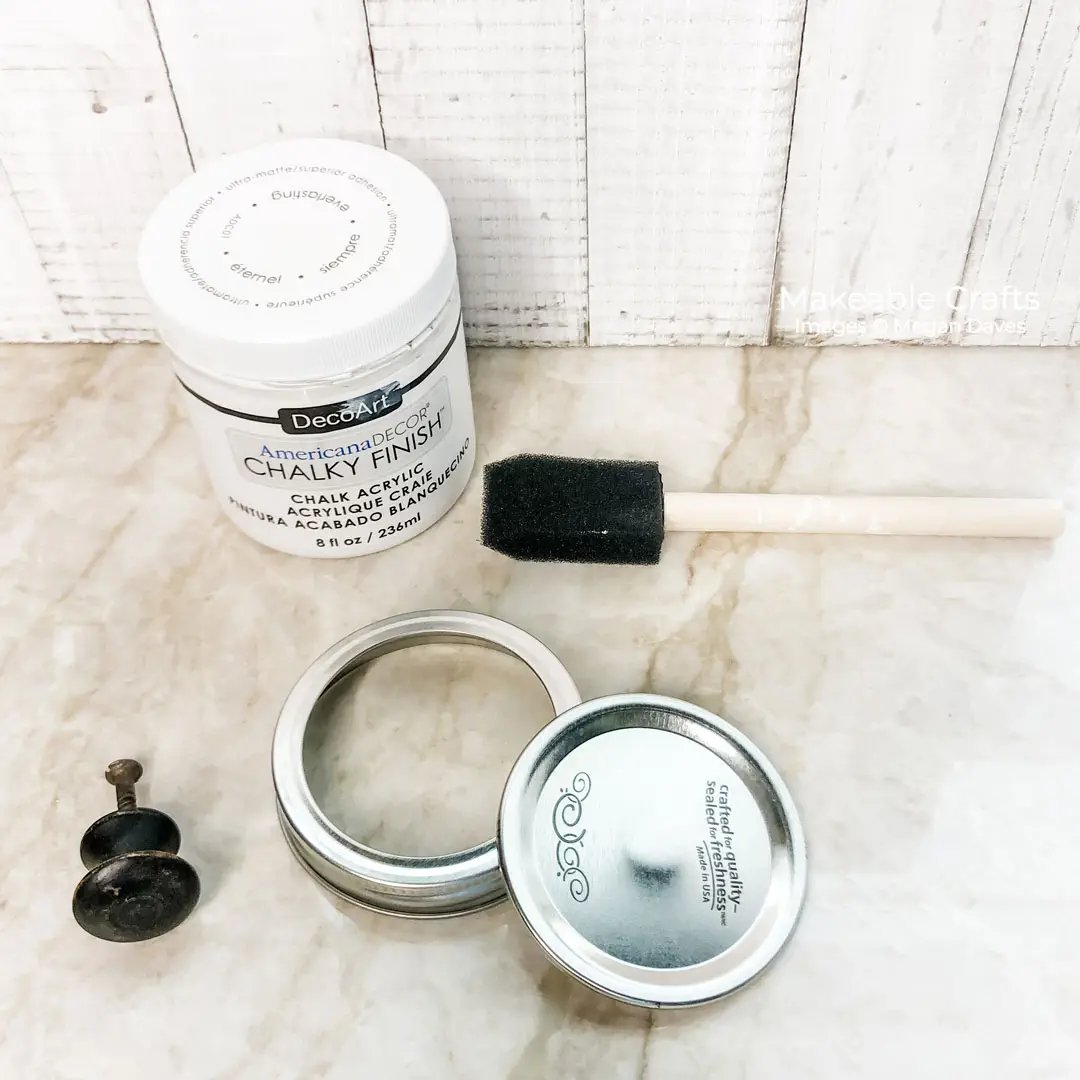 Then, while that was drying, I added adhesive tape around the middle of my jars.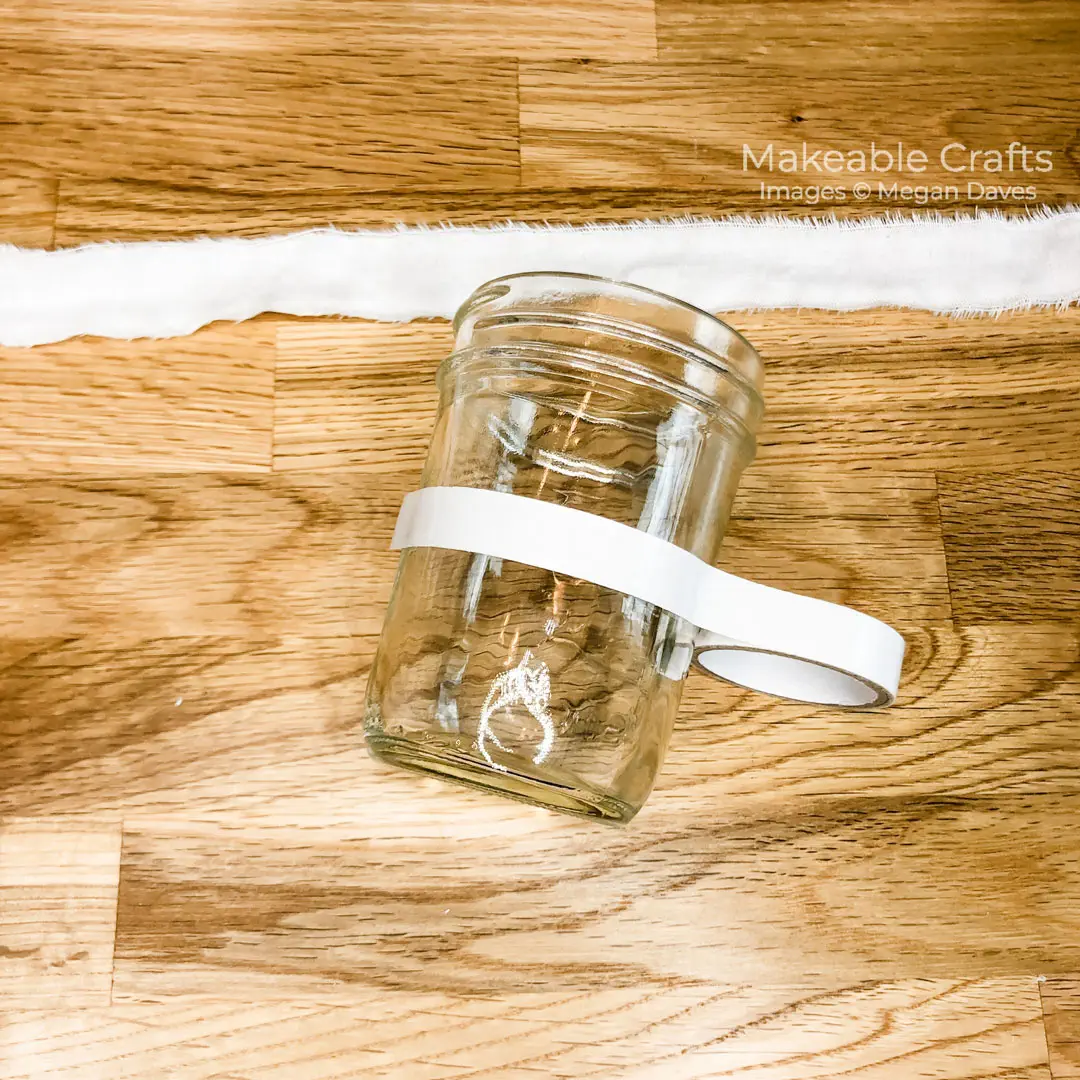 Using torn strips of white cotton fabric, I looped and pressed the fabric into my adhesive.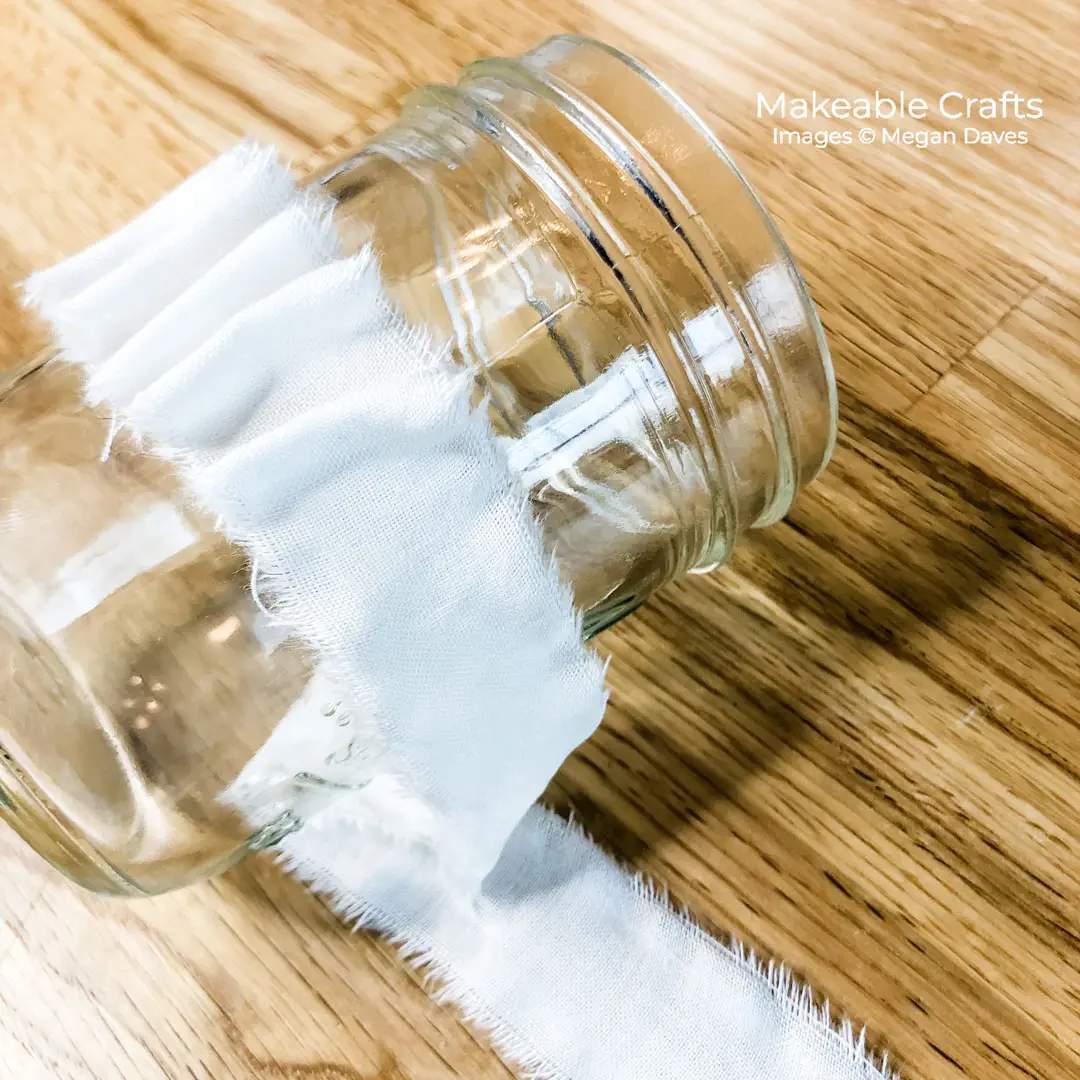 Next, grab your jute cord and wrap it around several times, tie in a bow to finish.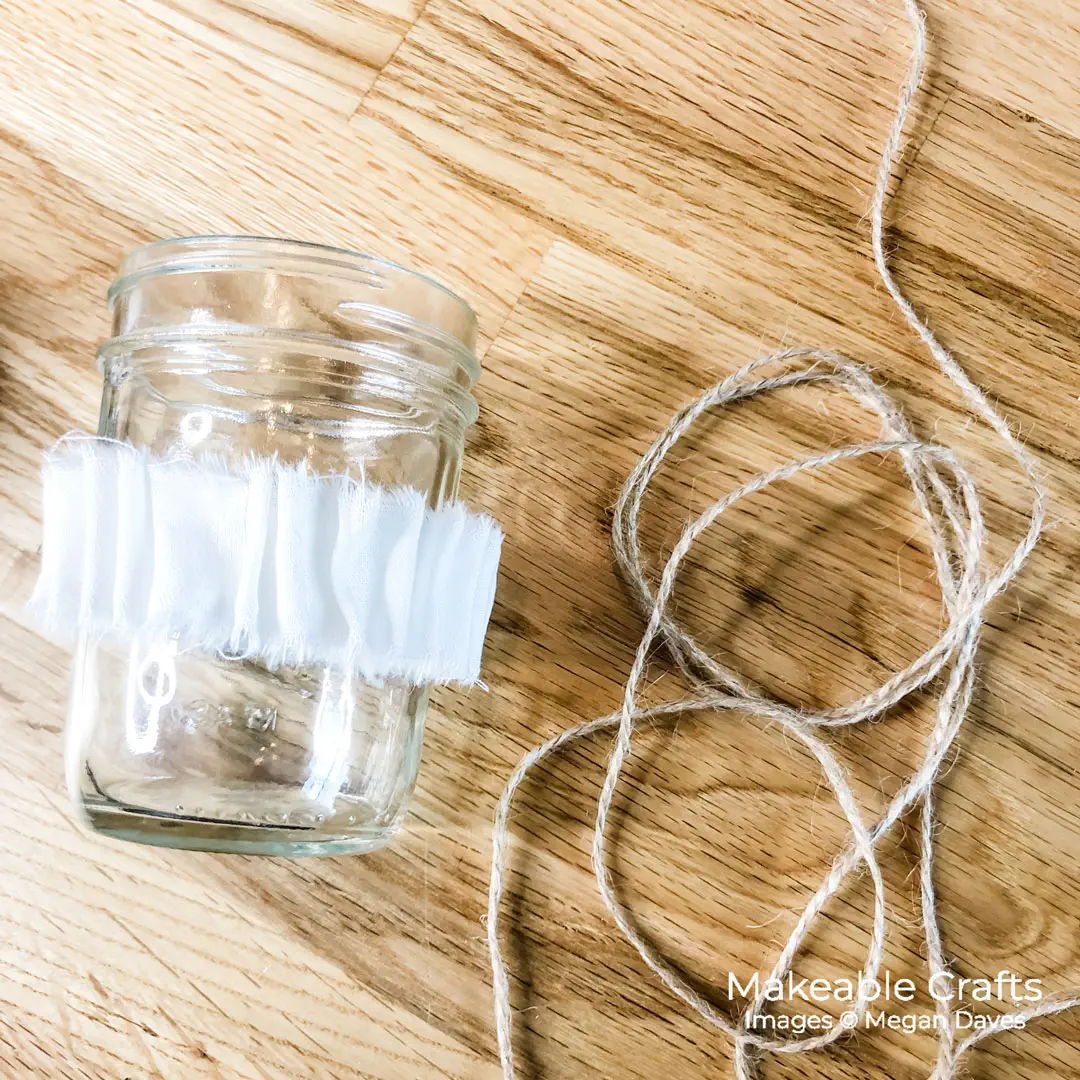 Once your paint is completely dry, add Quick Grip to the inside of your rim, press your lid into the rim to permanently bond these two together.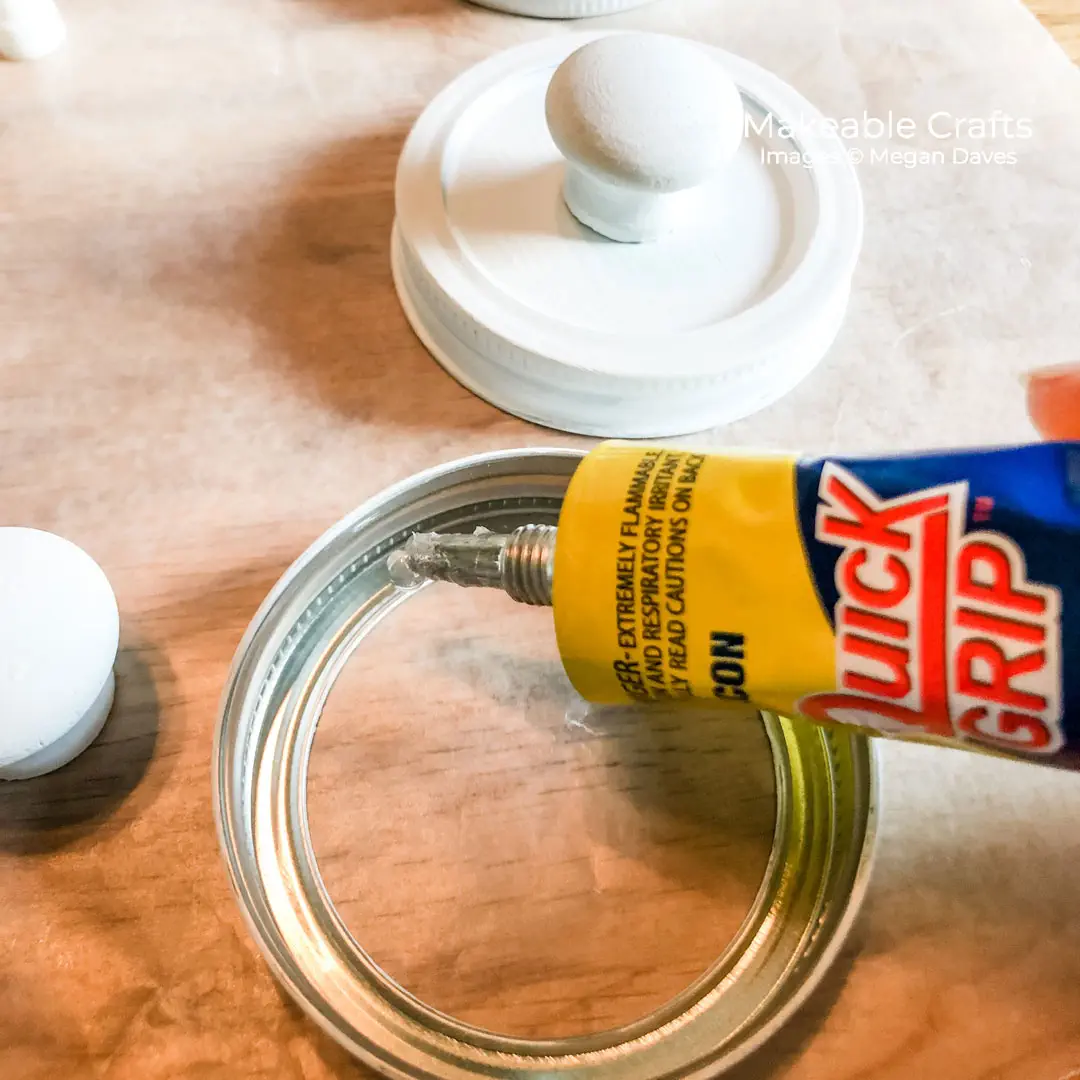 Add your knob to the top with the same Quick Grip and you are done!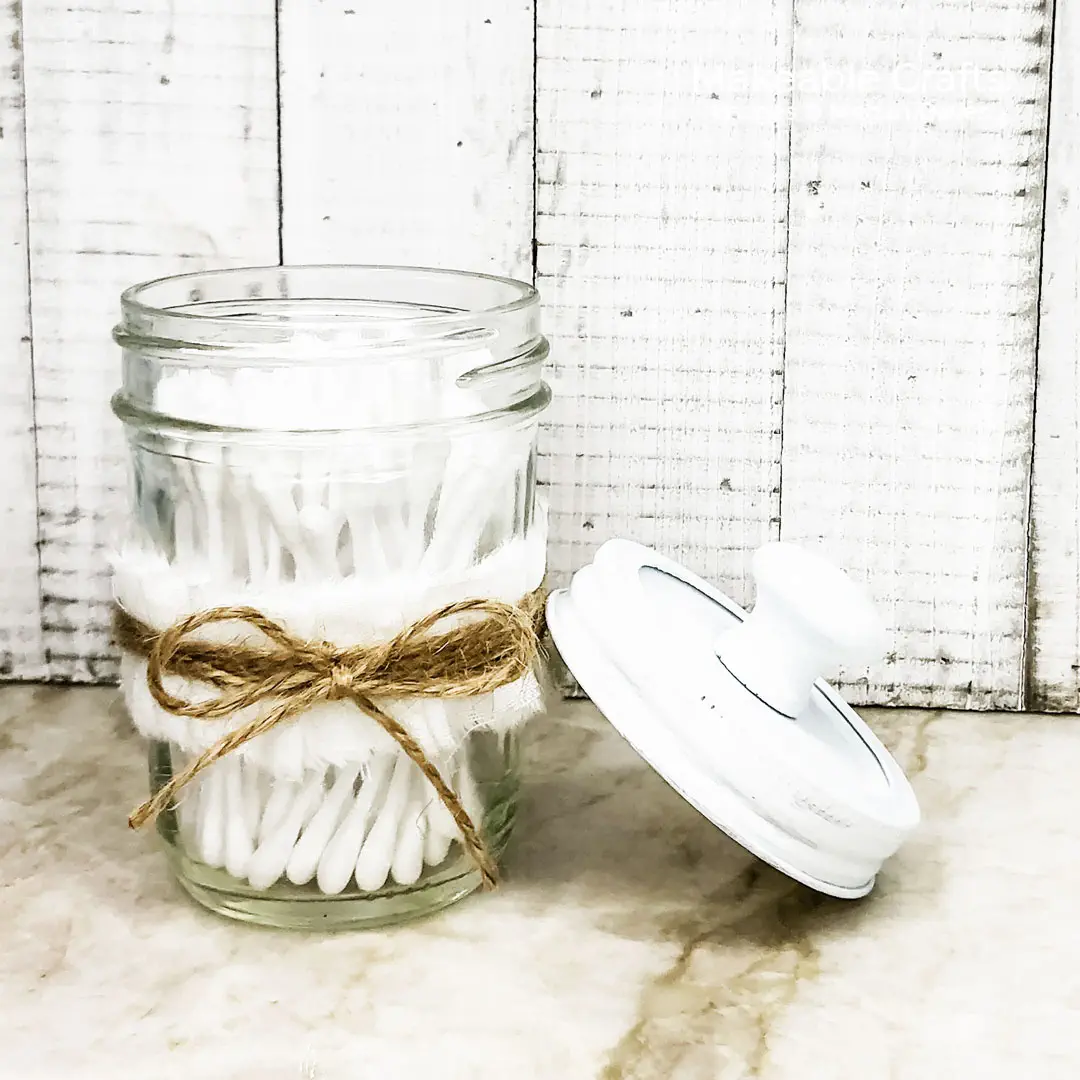 This project took less than an hour, I love the look of the fabric and jute cord around the middle – it gives it just the right touch without being too much. And to be honest, you don't need the knobs as you will be twisting these off, but they just elevate the look of a project beyond just a jar with a lid.
I filled mind with cotton balls, q-tips, and bath salts – of course you can fill yours with anything!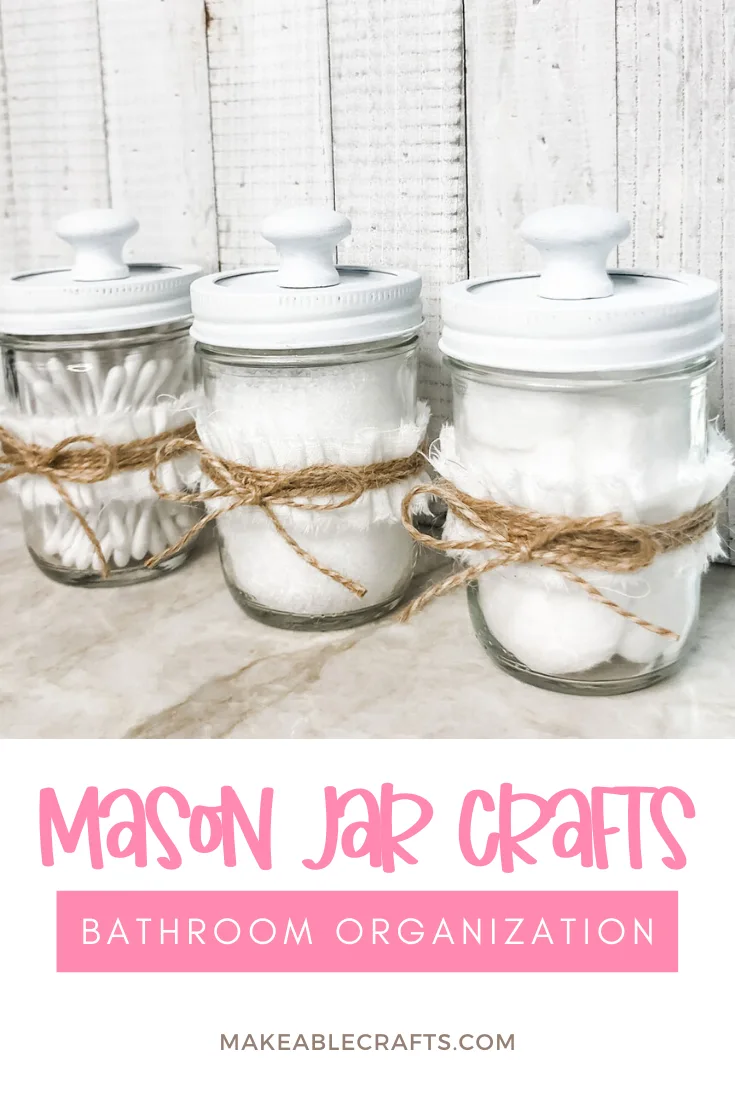 Thank You
Look around your home and see what could be a bit more organized with some style and make yourself some mini mason jar crafts this week, they are so much fun! See you in the next project! XOXO, Meg