Mini Mailbox Dollar Store Craft for Valentine's Day
This mini mailbox dollar store craft is fun and easy to make in decorating your home for Valentine's Day. With a little paint, a few supplies, and less than an hour, you have this awesome decor piece that's perfect for holding little love notes or treats.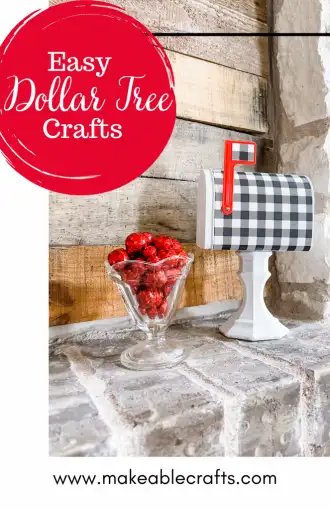 The Supplies:
This post contains affiliate links.
You won't need a lot of supplies – yay!!
Mini Mailbox
Chalk Paint
Glass Candle Holder (I buy these by the dozen and use them for everything!)
Scrapbook/Patterned Paper
The Making
We are starting with just a small metal mailbox from the Dollar Tree and painting part of it. I recommend a chalk based paint. You don't have to paint then entire mailbox, just the ends that won't be covered up by your favorite patterned paper. So for mine, I went with just then ends and the edges near the ends.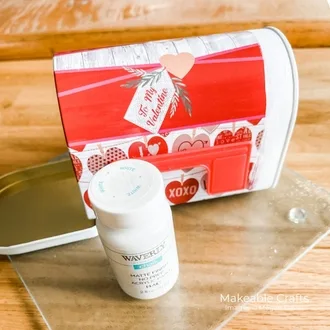 Cut your paper to the width you need. I do recommend a paper trimmer to ensure you get a straight line.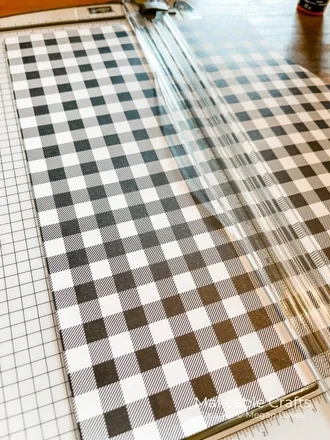 Once your paint is dry, it's time to secure one end of your paper to the bottom of your mailbox and then press onto the metal clasp that holds your flag onto your mailbox. We are doing this so that we can cut around it and have it fit perfectly.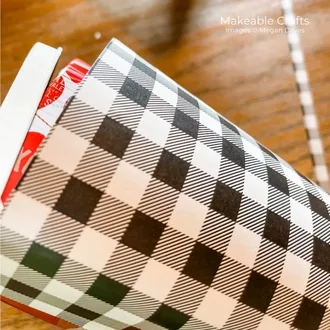 Then punch a circle around where the impression in your paper is. I used a 1/2″ circle punch, which I found usually works on most of these mailboxes.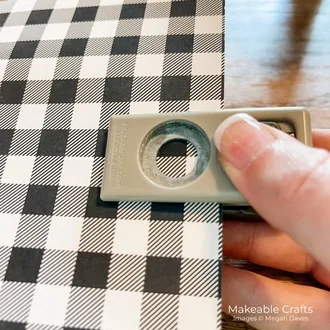 Then you are going to cut in from the edge of your paper towards your circle.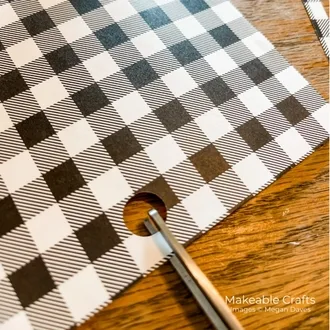 Ease your paper around your flag and adhere it into place on all the sides and the bottom of your mini mailbox.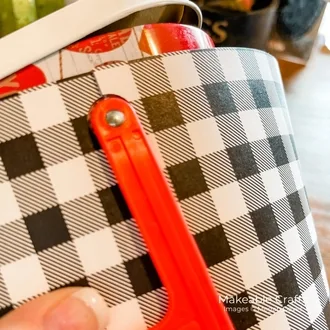 With that, your mailbox is complete – BUT we are going to take it up another level. With another Dollar Store favorite item of mine, a glass candle holder and the same chalk based paint, cover your candle holder.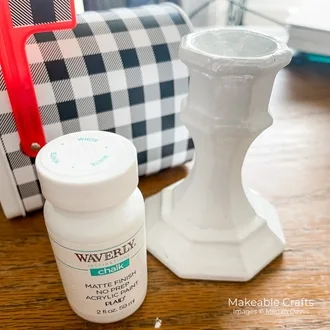 Once dry, you will adhere this to your mini mailbox using a super duper glue, my favorite is Quick Grip from Beacon Adhesives. This takes a bit to dry, but the bond is so strong, you won't mind the drying time.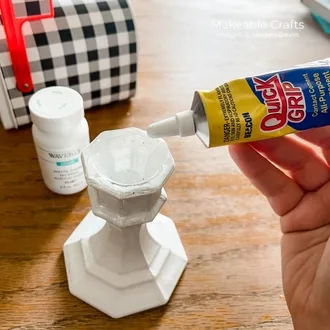 And just like that, your mailbox has a delightful stand and is ready to hold your delightful love notes and treats – and it looks cute as can be!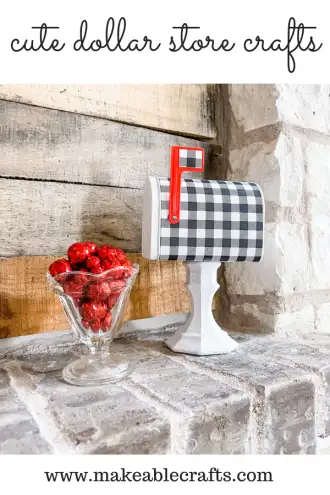 It's your turn to try this mini mailbox dollar store craft!! Make it work for any occasion simply with the paper that you choose. Thanks for stopping by, I look forward to seeing you in the next Makeable Crafts project. XOXO, Meg