How to Make Independence Day Craft
Ready to learn how to make independence day craft without a lot of supplies? This craft is not only fun, but it's also trendy! You can also buy them for a lot of money or you can also make these for sale 🙂
Supplies
Piece of wood
1″ painter's tape
Red/White/Blue paint
Piece of paper to trace your star/pencil/scissors
Straight edge or ruler to get crisp clean lines
Primer
Sealer if using outside
The Making of this Independence Day Craft
We are starting with a pine board that is a 10″ wide board and it's 3 feet long. Because the piece is so large, I do recommend starting by priming the wood. Primer, such as Kilz, is cheaper than regular paint. By priming it, it will not only help me use less of my finishing paint, but it also goes on smoother and with much better coverage.
The first thing to do is decide how long you want the section to hold your star. I went with a square. My board is a 10″ board – which really makes it about 9-1/2″. So I measured down 9-1/2″ and drew a line. Then divide the bottom section of your board into three sections, marking them again with a pencil.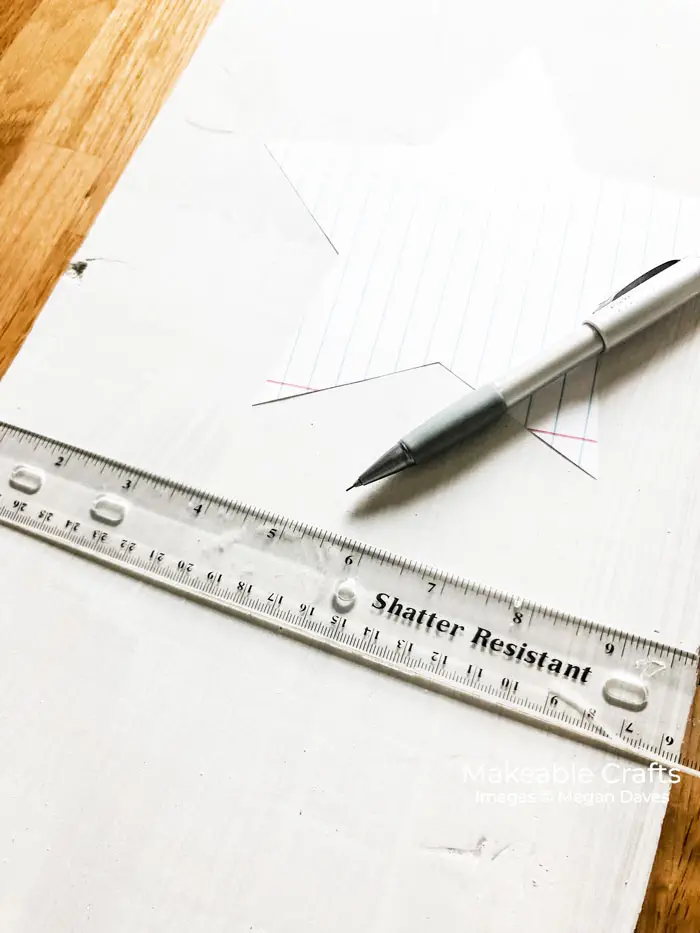 Trace a star onto your top section. I drew mine out onto notebook paper and cut it out as my pattern. You can print and cut one out, use a stencil, whatever works best for you.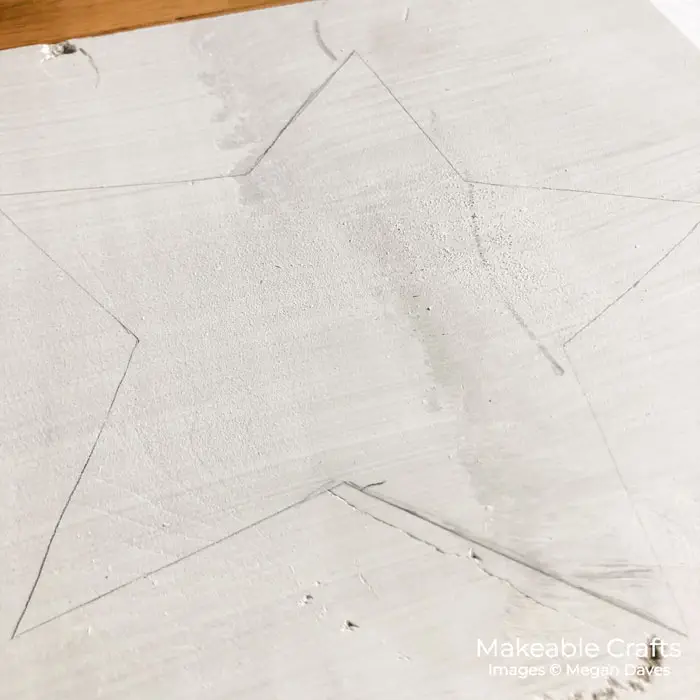 Painters tape is your friend when you are working with straight lines. Use painter's tape to section off your white section, which I did as my middle section. So I put the tape on the outside of the lines. With two coats of white paint, it was time to move on.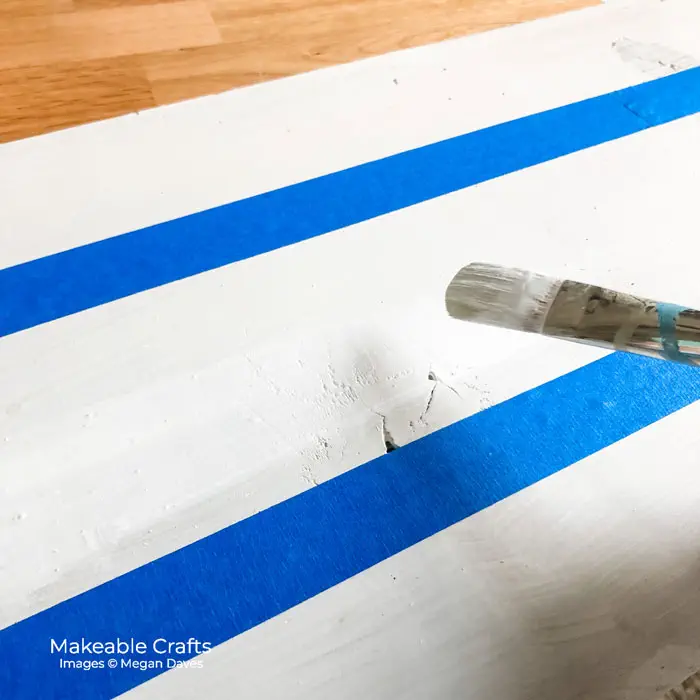 I am using painter's tape again on the outside of my star lines. Then use the same white paint in the inside of your star and I recommend two coats.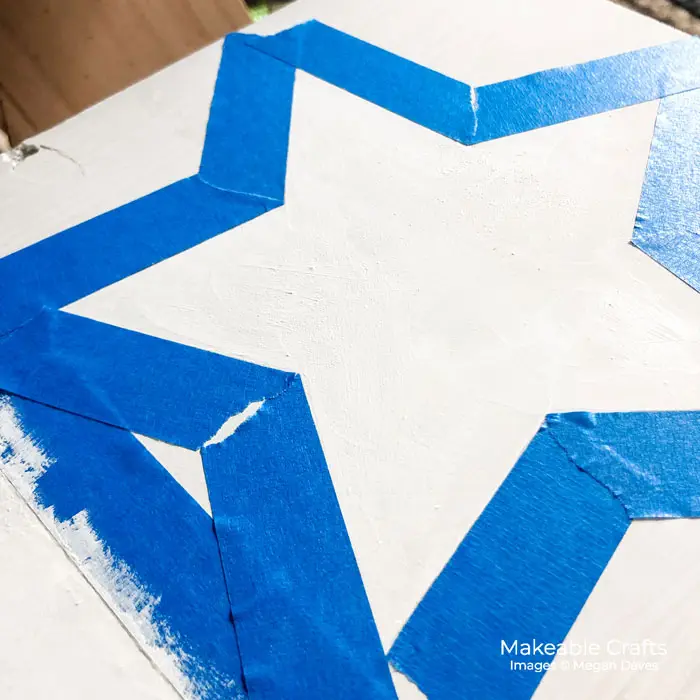 Once all your white paint is completely dry, move onto your next section. I decided to do the red paint sections next as there is a lot of area and I wanted them to dry. Remove your painter's tape and slide it over to where it's now covering the white you just painted.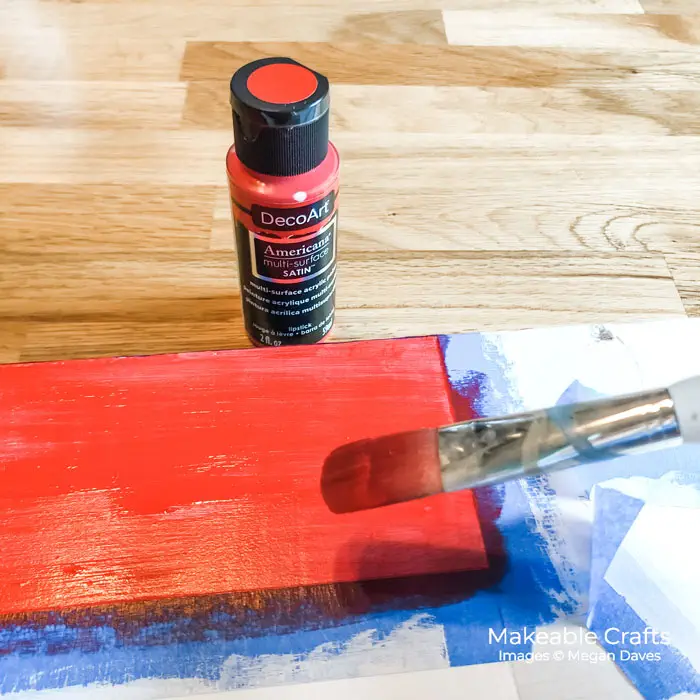 After my first coat of red was applied, I started to move my painter's tape from the outside of the star to the inside of the star. This took quite a bit of time. By the time I finished moving the star tape, my first coat of red paint was already dry. So I quickly applied my second coat of red paint.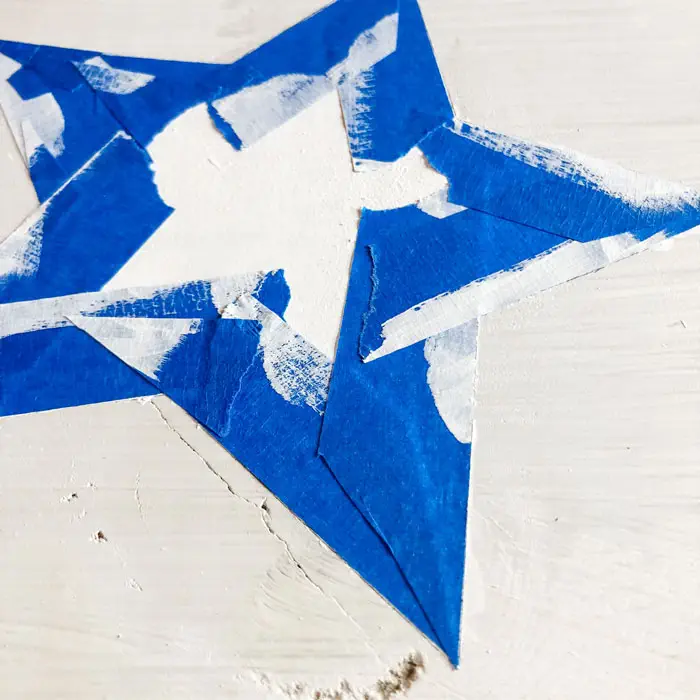 Once the red paint is completely dry, move your tape from your top section of your stripes and move it below to cover the top most part of your stripes. As soon as that is in place, then go to town painting your blue paint with two coats.
The most gratifying part of this project is when you get to pull the tape off revealing your straight lines! It's such a great feeling!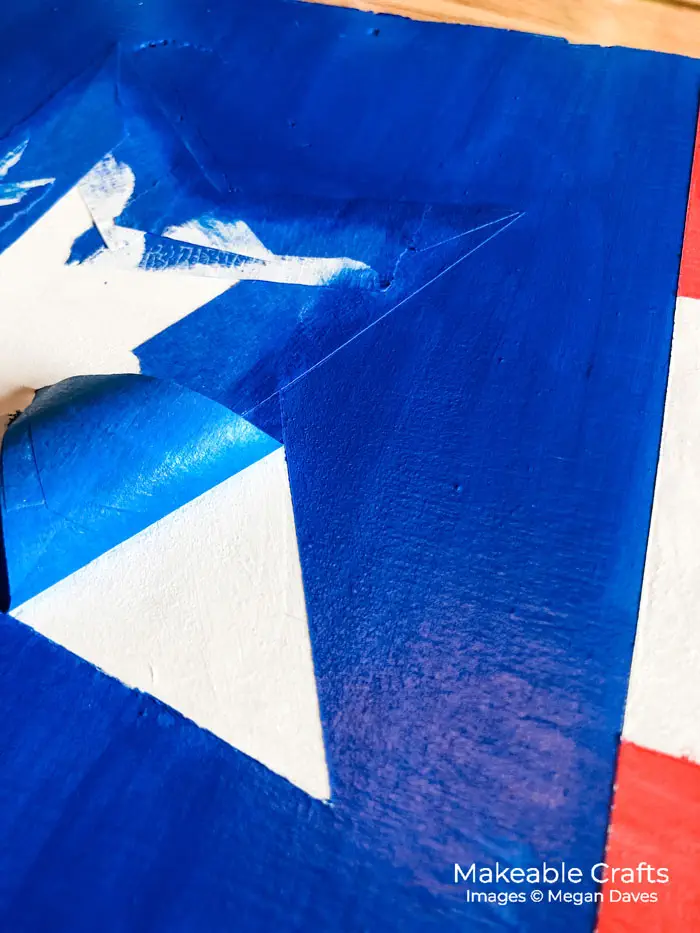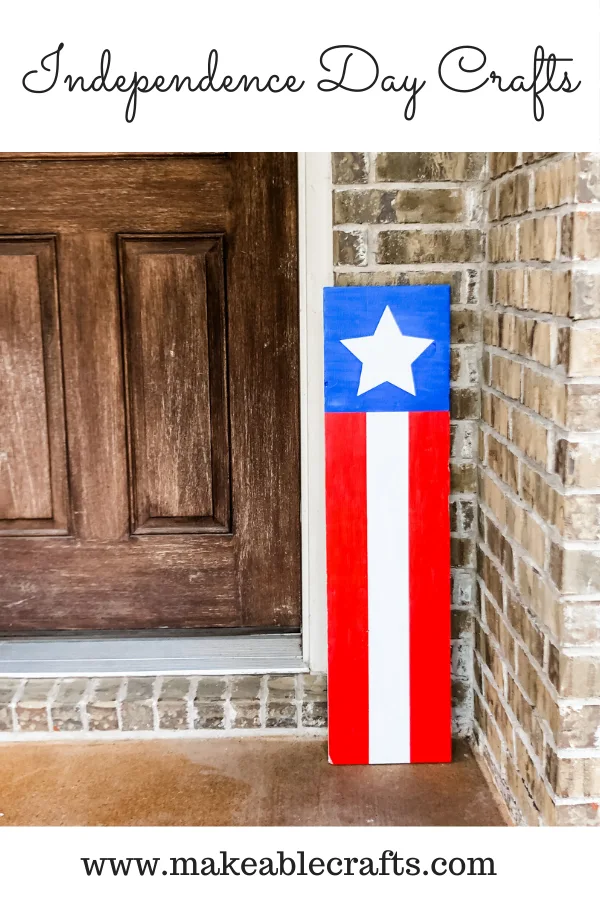 Tips
If you ever have bleed, meaning paint that has run under the tape, take a liner brush and clean it up.
If you are going to put it outside, make sure you use a sealer. I recommend sealers that are a matte finish.
Pay attention to the edges of your boards. Make sure you paint the edges of your board or use painter's tape on the edges if you don't want paint on the sides. I did this with mine as I will most likely paint something completely different on the other side.
Your Turn
Now it's your turn to give this a try since you know how to make independence day craft. Head to your local home improvement store to buy your wood – they do have a section where you can use their saw and cutting table to cut it down to size if you don't have a table saw or handsaw at home. Put on your favorite movie and paint away.
If you like this project, be sure to check out this one and this one.
Thank You
Thank you so much for checking out this project! I hope you enjoyed learning how to make this independence day craft and are excited to give it a try. XOXO, Meg