How To Make A Sit Upon
Today is all about how to make a sit upon! If you have no idea what I am talking about, a sit upon a like a lightweight portable cushion. Easy to take for picnics, camping, outdoor play – all kinds of things.
My neighbors moved here right at a year ago, bringing with them their beautiful and delightful daughters. We definitely won the neighbor jackpot! Summer camps are back on this summer – YAY! – and one of her daughter's has a camp packing list that includes a sit upon. She was asking me about what these are, and it took me right back to my brownie days.
Immediately I volunteered to make one for Ava, and together we designed one that captured her personality. She loves the sun and has some of the cutest sunshine clothes. So we wanted that on the design for sure. Then she likes little pops of color, nothing too much, just little touches.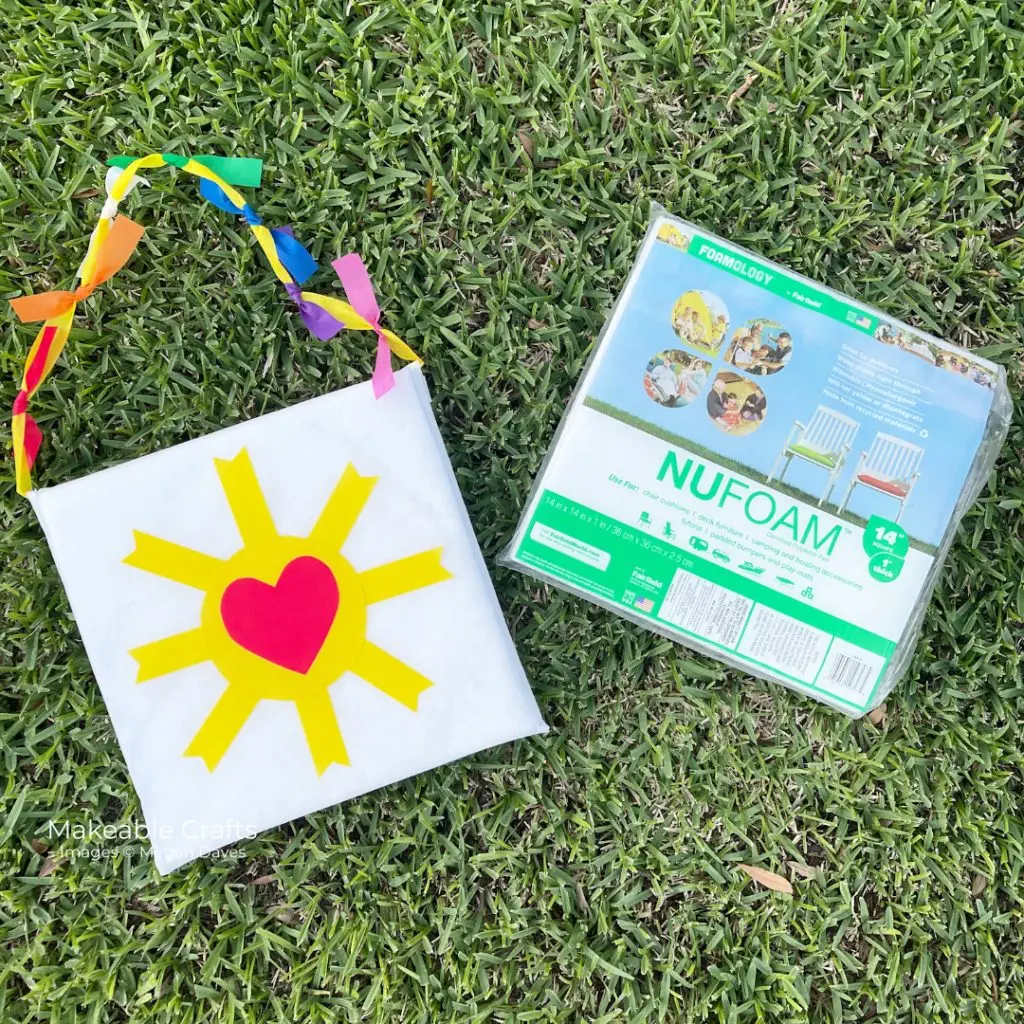 But we also needed it to be functional too! As soon as I knew this project was going to happen, my first thought was Oly-Fun®! It's the best material for these types of projects. #1 reason – it's washable! Straight from the Fairfield World website, "You can sew it, glue it, staple it, pin it, or tie it. You can write on it, paint it, embellish it, stamp it, or stencil it. You can scissor, rotary, or die cut it."
This material is a go-to of mine for all kinds of things. I didn't know it existed until about a year and a half ago, it's awesome!
And then you also need a cushion, I chose the NuFoam™ 14″ x 14″ pad that's 1″ thick. This is the perfect size for a sit upon.
Before we get into the making, let me share the full supply list with you.
The Supplies
Oly-Fun® in a variety of colors
Needle/Thread/Sewing Machine
Scissors and/or Rotary Cutter & Cutting Mat
Velcro® (sew in strips) 14″ long
The Oly-Fun® colors I used are: Blueberry, Snow White, Cherry Pop, Orange Crush, Bubble Gum, Clover, Lemon Drop, and Jelly.
For our sit upon, think about it as making a envelope that we are going to slide our foam into. And since we want to be able to wash it, we need that foam to come back out of it, that's where the Velcro® will come in.
The Dimensions
The Bottom Piece: 15″ x 16″
The Top Piece: 16″ x 18″
Handle: 1″ x 24″
You can use the same colors of Oly-Fun® or you can use two colors as we did. We went with Blueberry for our bottom, since blue is one of Ava's favorite colors. And then we chose Snow White for the front piece so that our decorations will really stand out.
How To Make a Sit Upon
Cut your Oly-Fun® to the measurements listed above.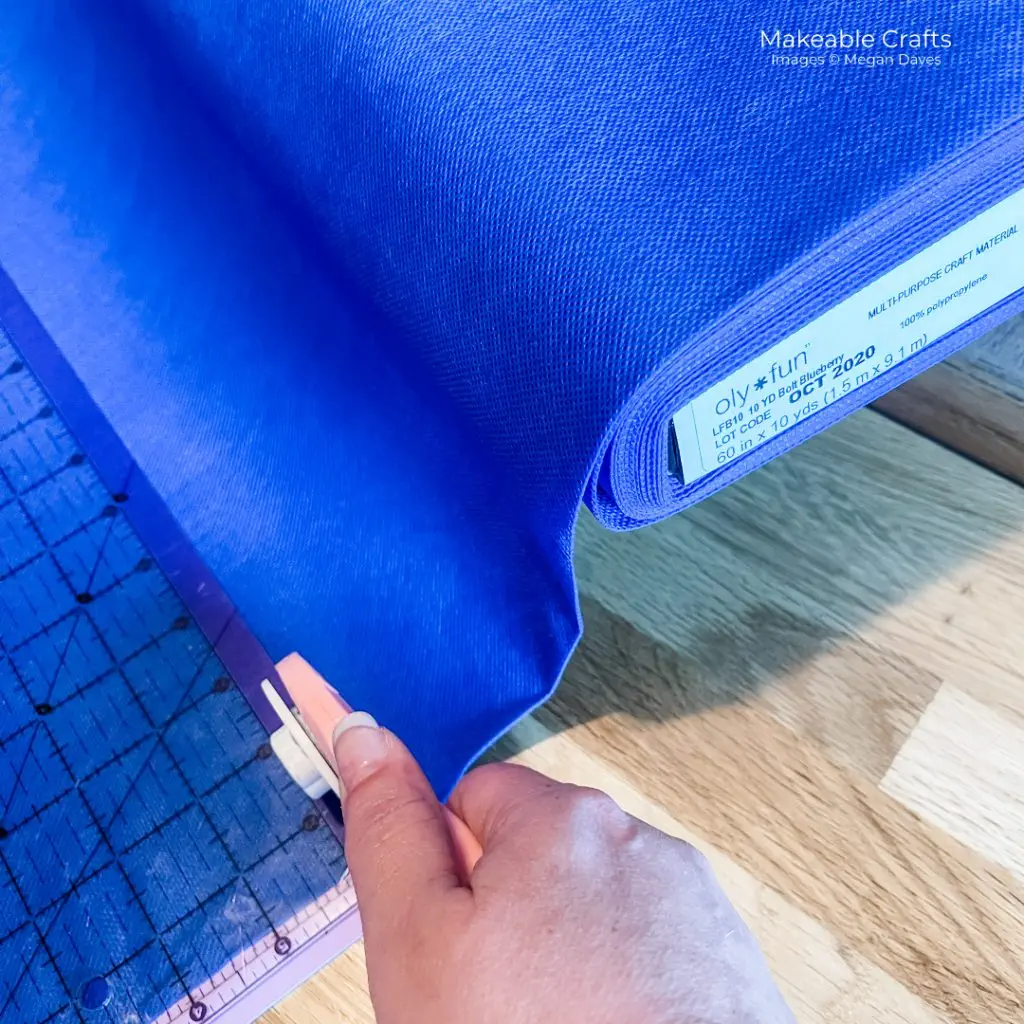 We want to start with the end in mind, so we will start with the Velcro®. With your Blueberry Oly-Fun® laid out with it 15″ across the top 16″ along the sides, pin then stitch the rough half of your Velcro® strip across the top about 1/4″ in from the edge. The side with the Velcro® will be the "right side" of your fabric.
Pin the two pieces of Oly-Fun® wrong sides together lining them up flush to the left, bottom, and right sides. Stitch all the way around the 3 sides with a 1/2″ seam allowance. Trim your corners and flip inside out.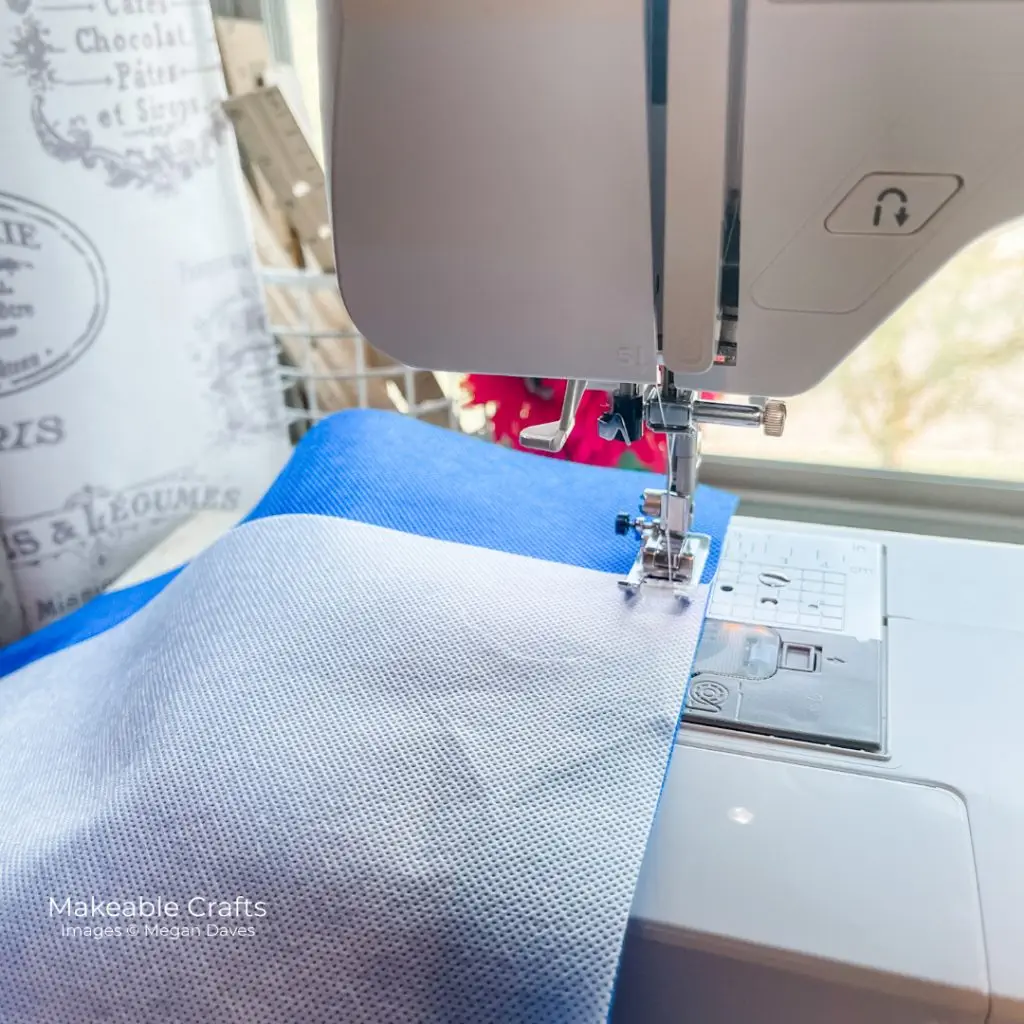 On your top piece, fold in your remaining seams and stitch.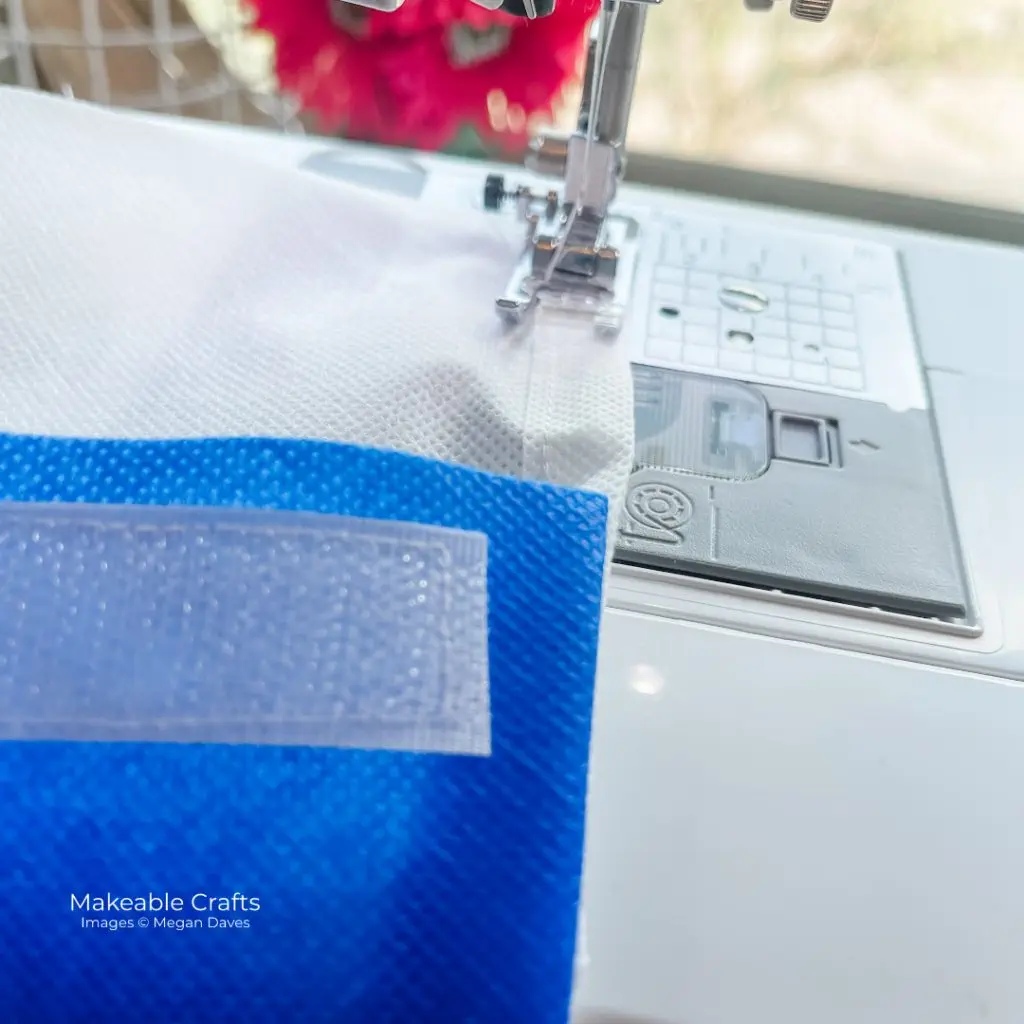 Add your foam insert and make sure it's all working the way it should. Check your top piece and make sure you can fold over about 1-1/4″ of material, press, and then sew in the soft piece of Velcro®. This will help reinforce your material since that will be the piece that gets pulled on for opening.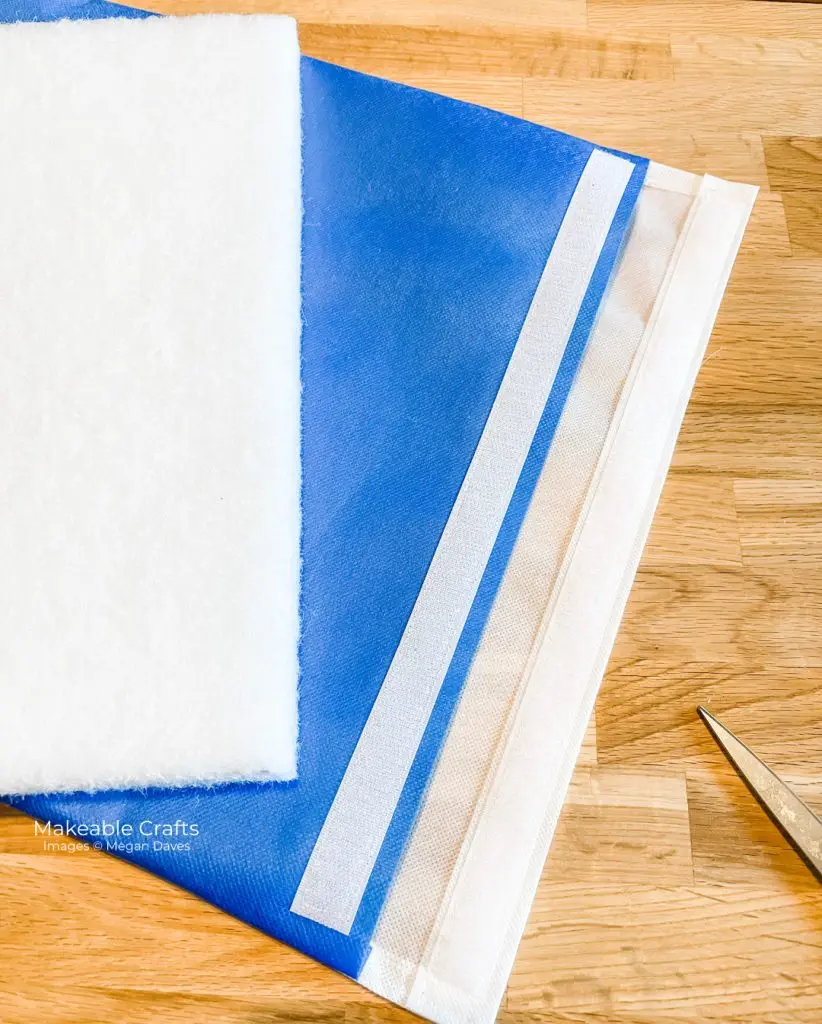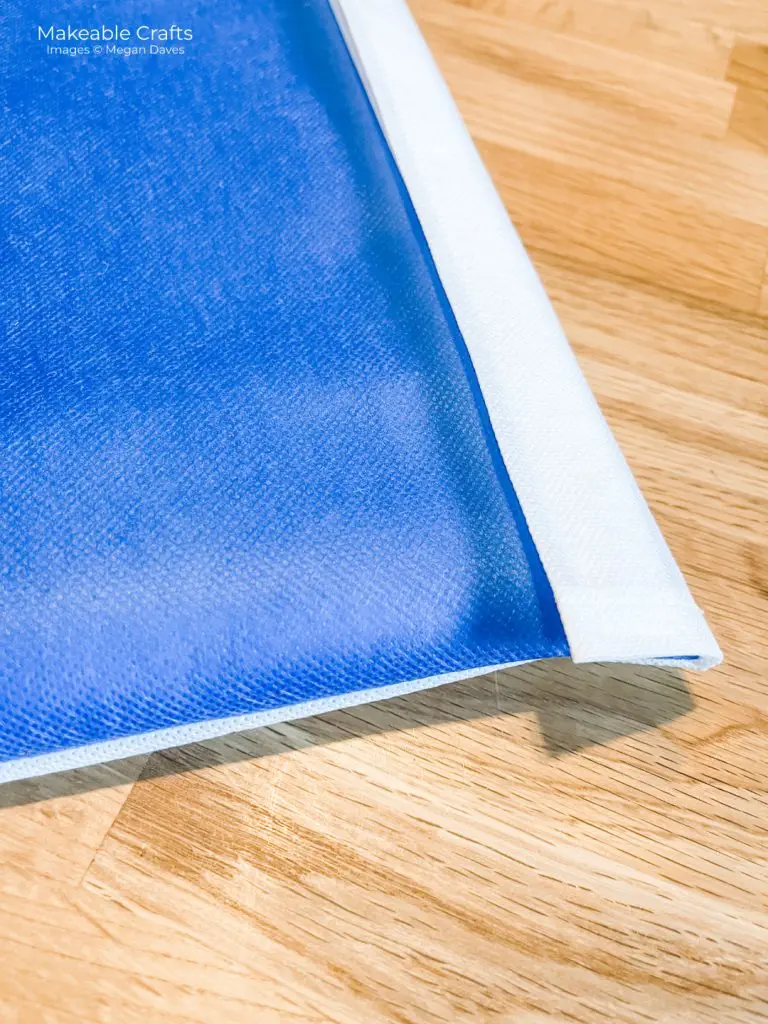 Measure out a handle in alternate color, I went with 24″ in length x 1″ wide, stitch this to the inside of your top piece.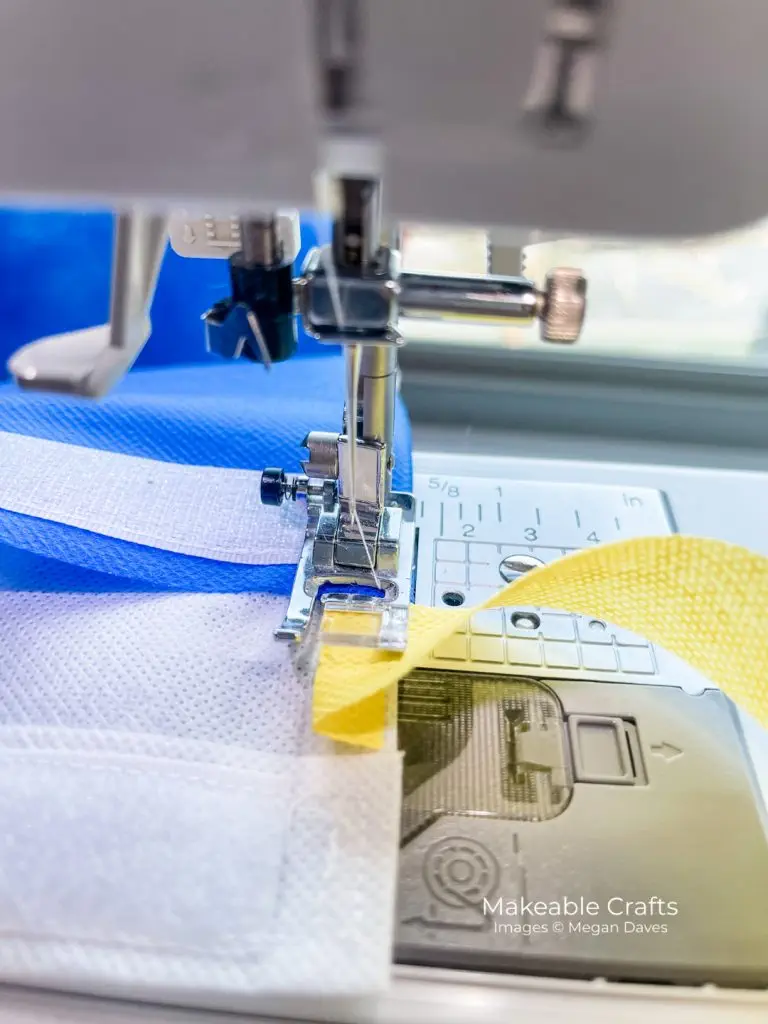 That's it! Now it's time to decorate!!!
Based on Ava's sunshine love, it only made sense to cut a giant sunshine out and add it to the front of the sit upon. You can either stitch this into place or you can glue it.
All you need are 1-1/2″ strips and a circle. Since you can use a pencil on Oly-Fun®, find a circular shape, trace it, and cut it out.
Then cut a heart out of Cherry Pop Oly-Fun® and add it to the front of the sunshine. (Sunglasses would be cute too!)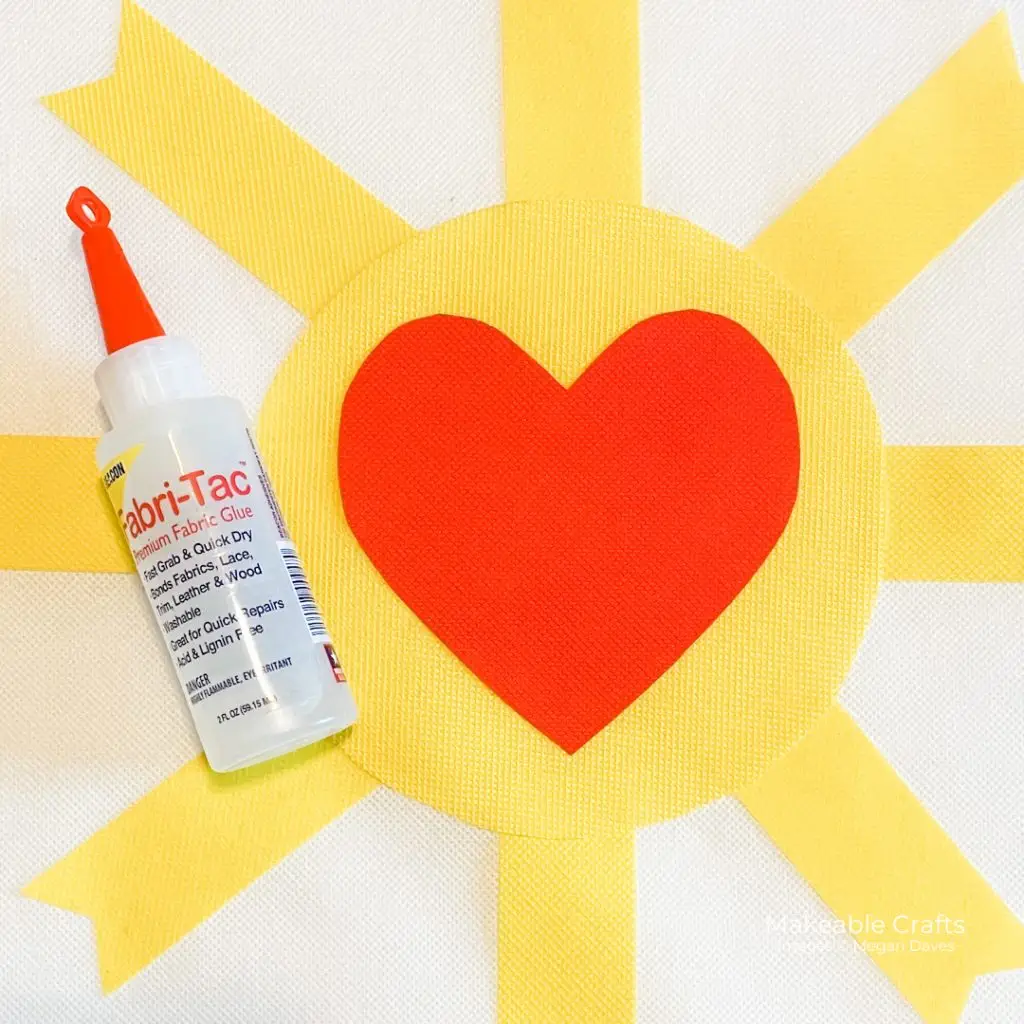 To add pops of other colors, cut 1″ x 7″ strips of other colors of Oly-Fun® and tie them around your handle. Simple, easy, and fun! While Ava liked her sit upon without it, she LOVED it with these little rainbow ties.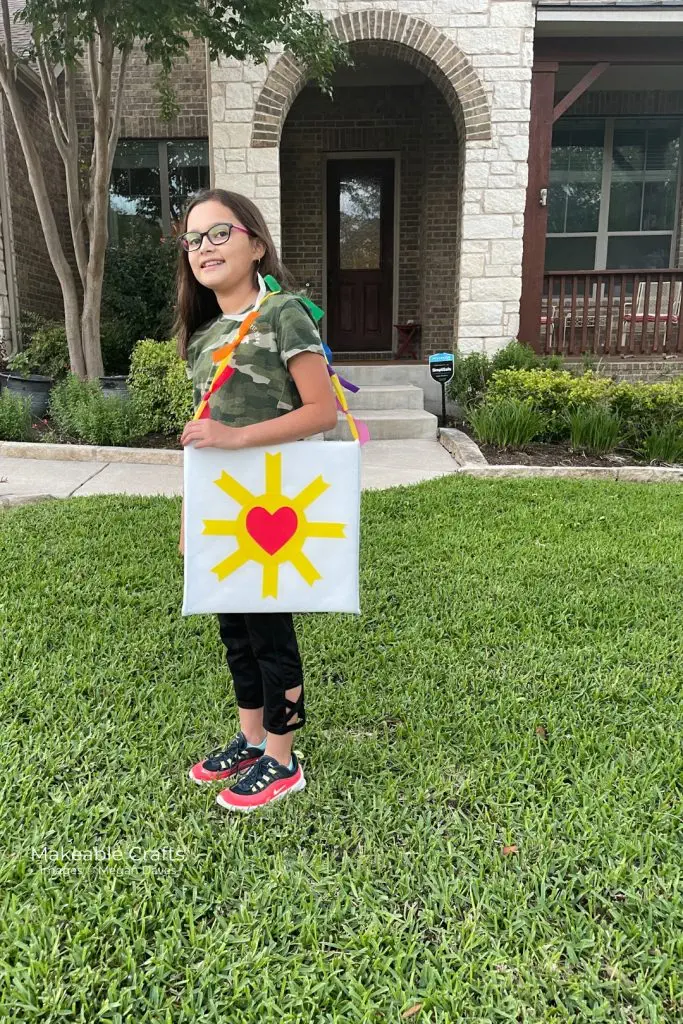 Whatever your summer plans are, make these to take with you. They are lightweight, pack flat in a suitcase, and kids of all ages love these. (I have a feeling we will be making these for the entire family!)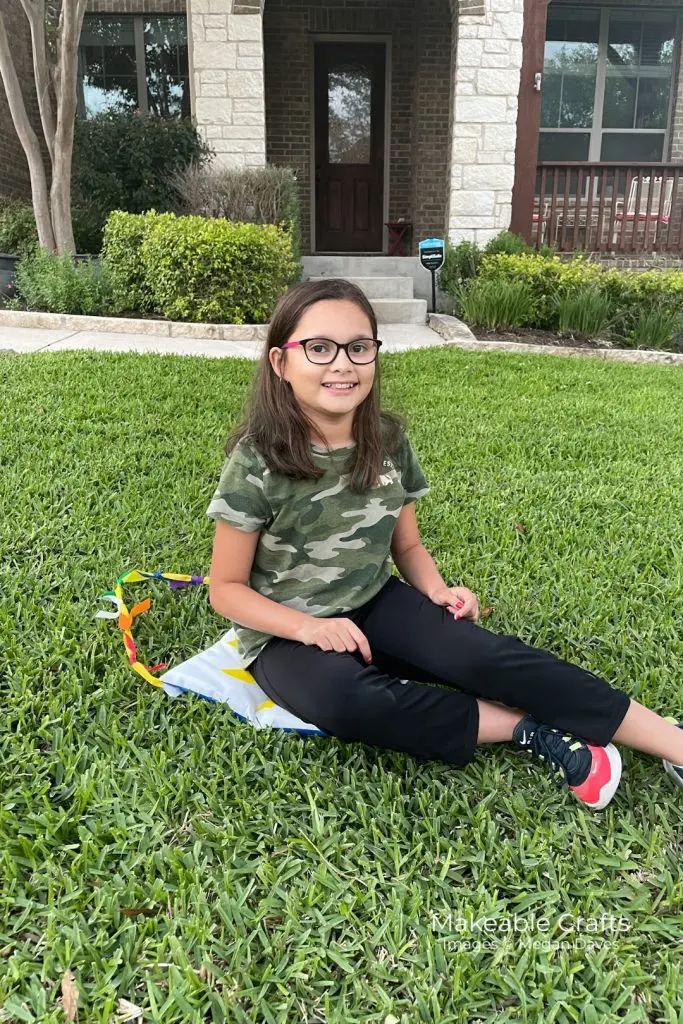 Thank You
Since you know how to make a sit upon, grab some Nu-Foam™ inserts and Oly-Fun® and go to town! These are great summer crafts projects to have your kids make too – remember since you can glue Oly-Fun®, a sewing machine isn't required. You can make these sit upons no sew projects as well. Be sure to check back to see more projects and more fun – with all kinds of crafts that are 100% makeable! XOXO, Meg