How to Make a Fabric Door Stop
Today we are talking about how to make a fabric door stop. Each winter when the heater running, my office door won't stay closed. Our intake sucks that door open and it drives me nuts. Do you have a door that does that?
Each year I saw I am going to buy one and then my big toe starts hurting.
My grandmother had the draftiest house ever! She had these really pretty metal door stops that had a gravitational pull to my big toe that was something fierce. It seemed like every time I walked by them I would kick them – and they were heavy.
So each time I think about getting one, I just can't do it. Then I decided last year I was going to make one. But our winter lasted all of about three days and the problem instantly disappeared.
This year though, I am ahead of the game (for once!) My heater hasn't gone on yet and my door stop is ready to go.
Rather than buy a toe breaker, I opted for one of my favorite products, Poly-Pellets®. This is the best filler ever if you want any weight to it. It's heavy without being like a bag of rocks. Super affordable and easy to work with.
The only supplies you need to make your own are:
Fabric
Poly-Pellets®
Sewing Machine
Rotary Cutter and Mat
Sew In Velcro
Decorative Fabric (optional)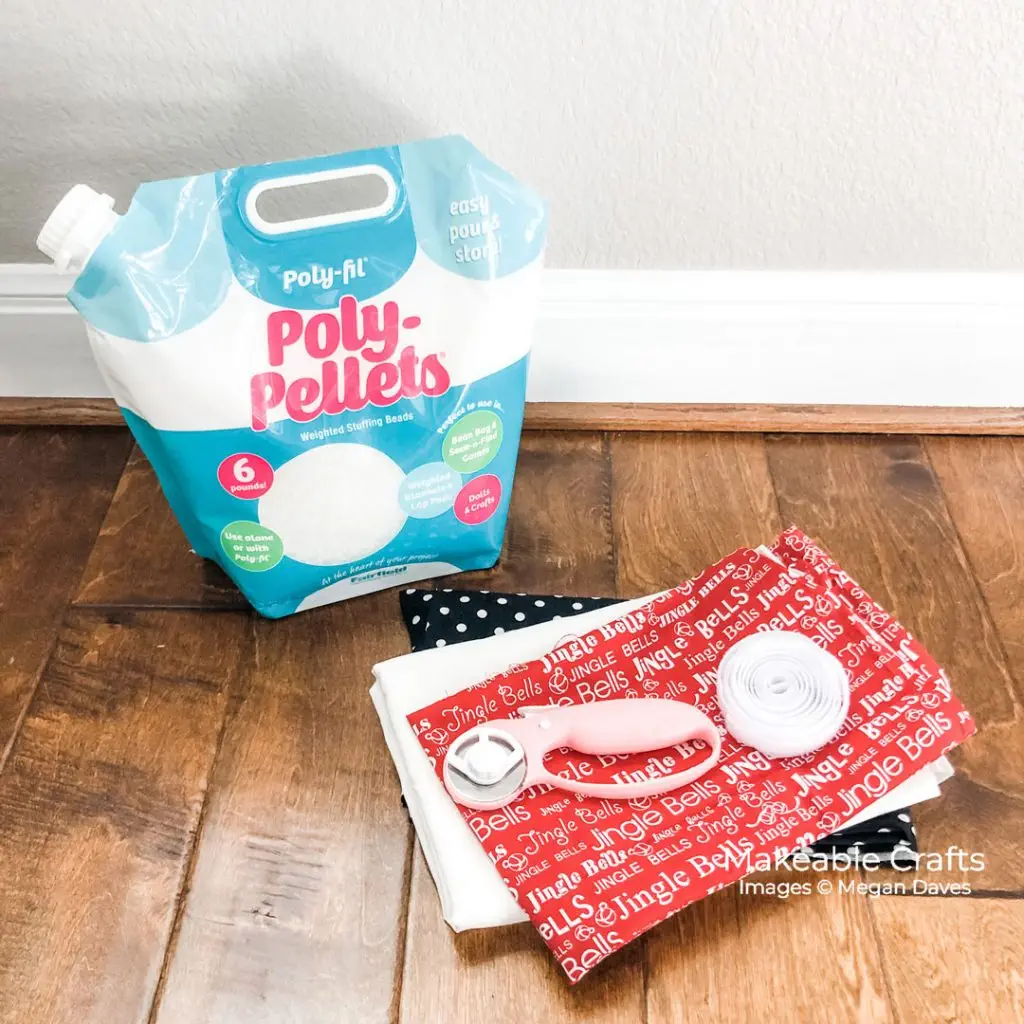 Start by cutting your fabric and Velcro into the following sizes:
6″ x 6″ (5)
4″ x 6″ (2)
3″ x 6″ (1)
3″ long Velcro Strip
Before we get fully into all the details, please know that I am NOT a professional sewing genius. I rarely follow a true pattern, but I love math and figuring out how to put things together. I get confused when things are too technical in the sewing world, so I just keep it easy and easy to duplicate.
Start with the easiest part first! That's going to be your narrow strip that's 3″ x 6″. Fold it into thirds and stitch down both the left and right side.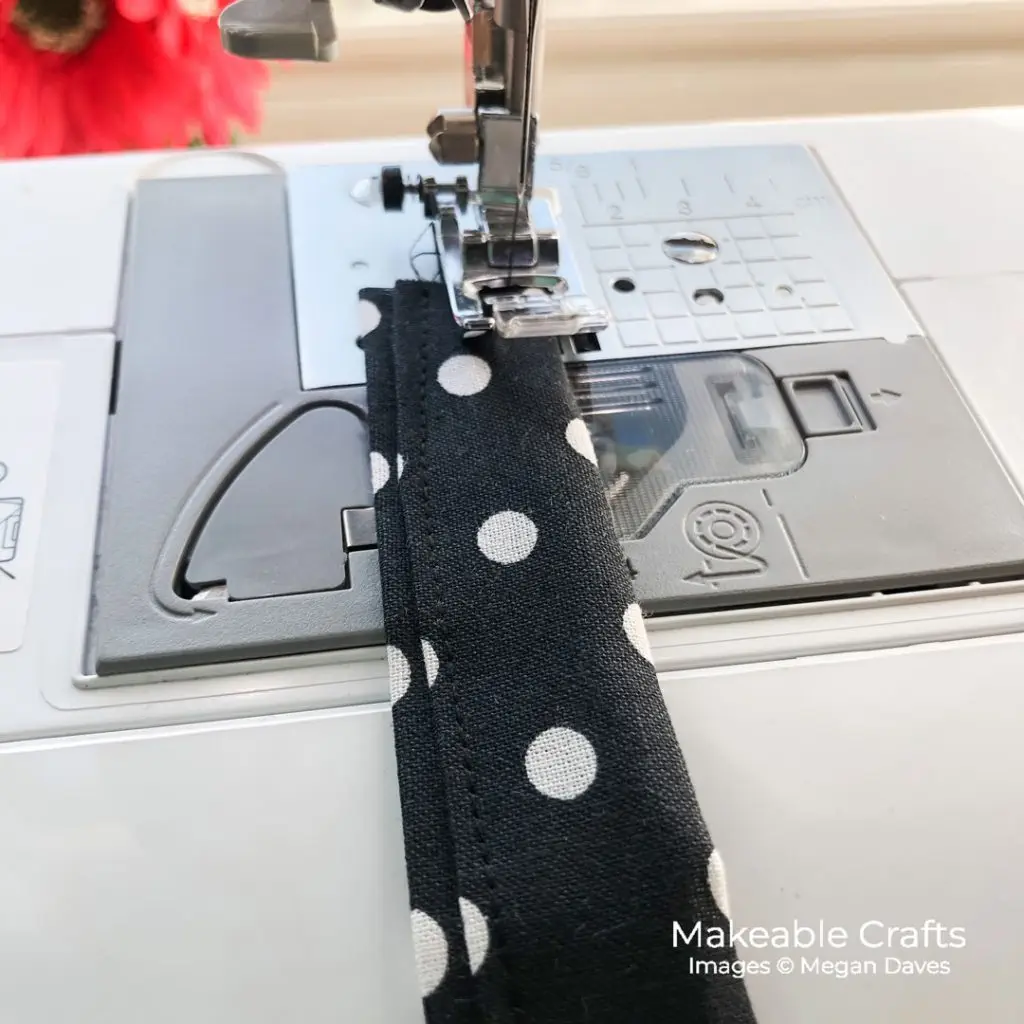 Now we move on the bottom pieces, the 4″ x 6″ pieces. Fold and press a 1/2″ seam along one long side of each, then sew seam down.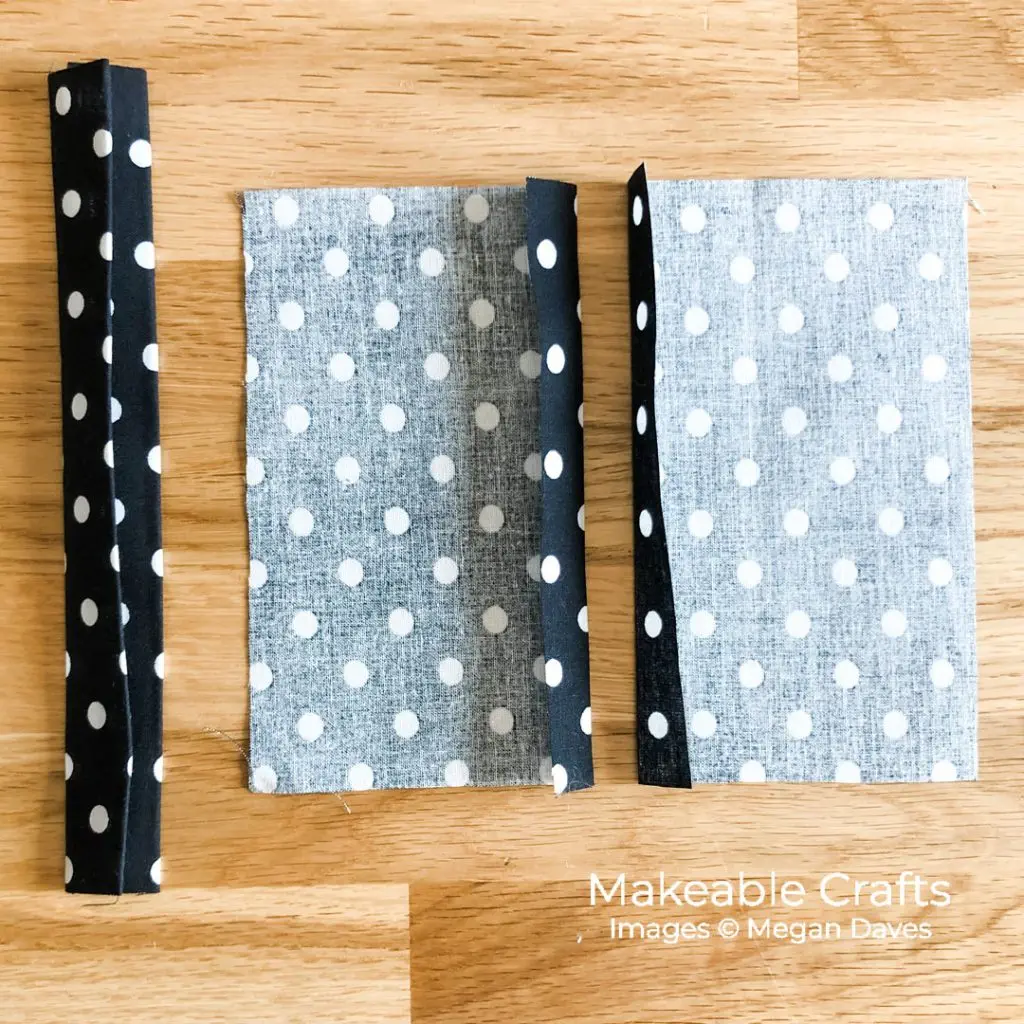 On the top of one pieces, the right side of the fabric, sew in your Velcro almost to the edge of your seam. On the bottom of the other, the wrong side, sew in your Velcro almost to the edge of your seam. Secure Velcro pieces together. Close the seam above and below your Velcro.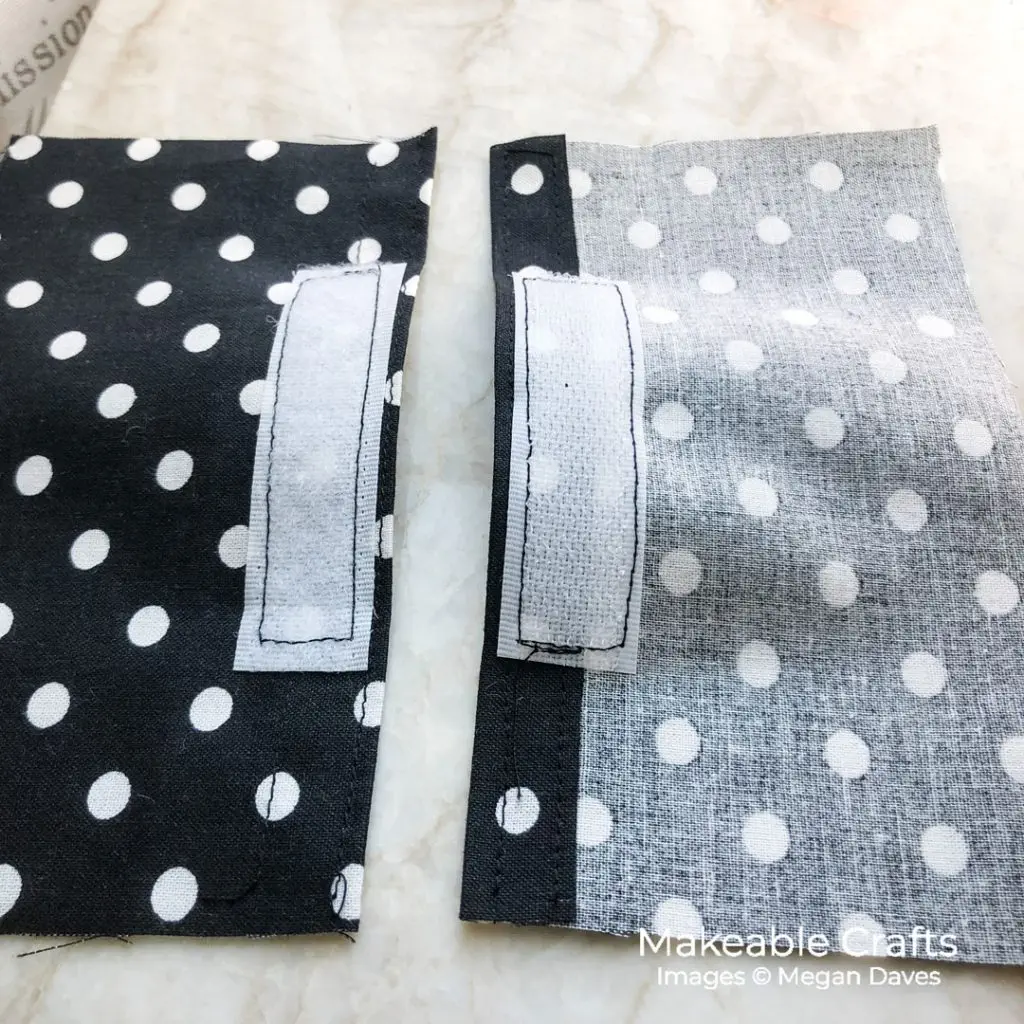 IF you want a decorative fabric for one side, stitch that on to the front of one of your 6″ x 6″ pieces. I added a Christmas print on one side of my bag – and now this cutie is reversible!
Next, stitch four of your 6″ x 6″ pieces together creating all of your side seams. This will make a big loop with your fabric. Stick with a 1/2″ seam allowance.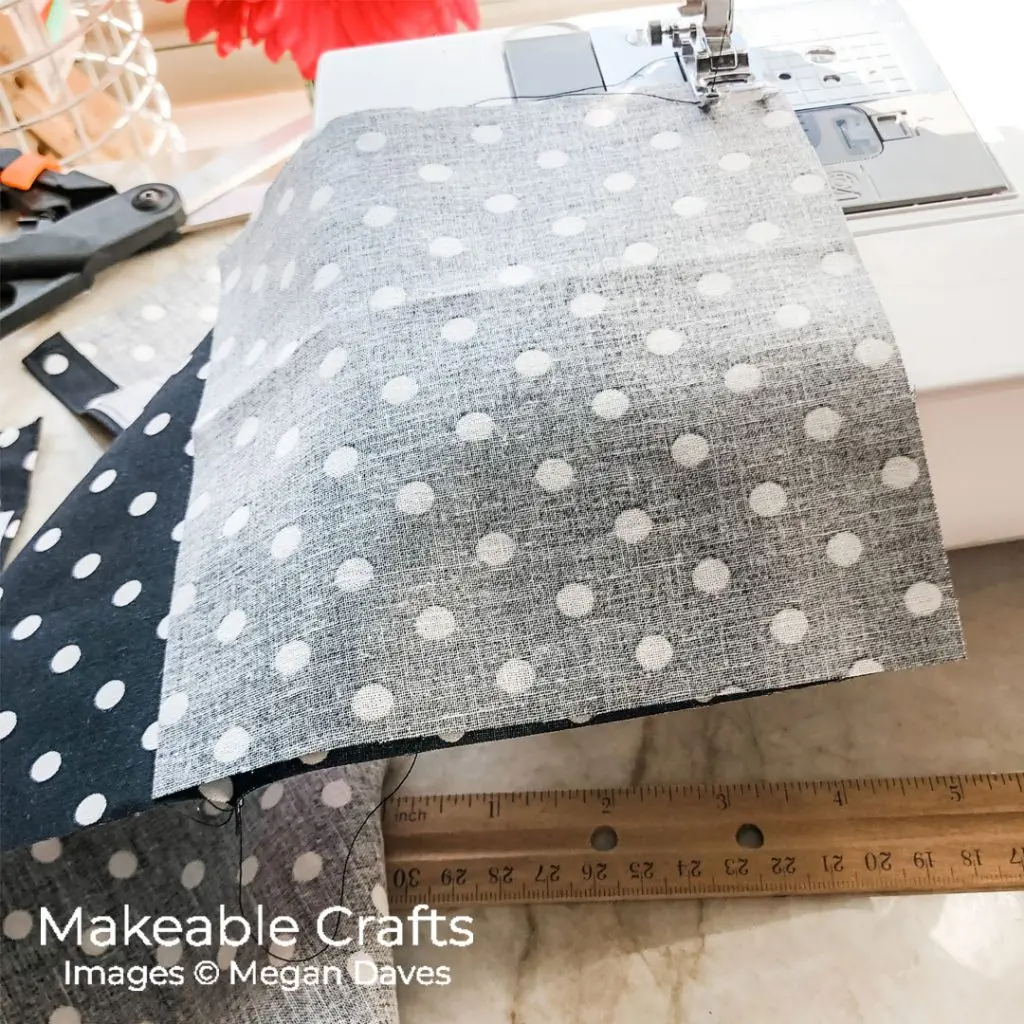 We are going to attach the top first. You will be sewing with right sides together and we will add the handle. Start by lining up your seams edge to edge and focus on sewing one side at a time. We are not going to stitch from end to end, we are going to sew from seam to seam, this makes those pesky corners a non-issue.
Sandwich your handle in between your top piece and your side piece. Sew from seam to seam. Lock your stitch on each end and remove from your machine. Turn your fabric, align the next side of your top piece to the next side piece and sew from seam to seam. Your third side should include your remaining end to your handle. Finish all four sides.
You will repeat with the bottom edge the same way, it's just a bit easier as you don't have to mess with a handle. Warning – it's going to look like a hot mess 🙂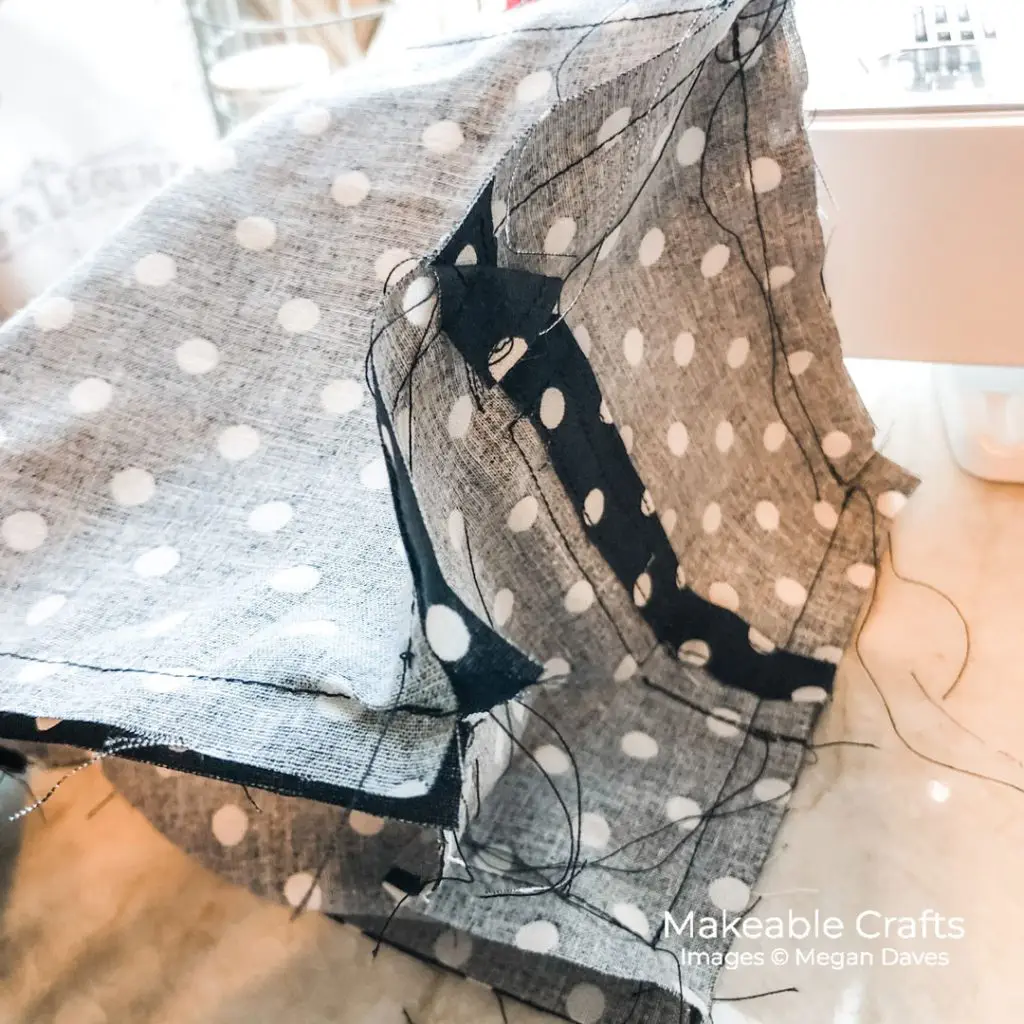 Once your cube is complete, then it's time to open the Velcro section and flip your cube inside out. Use a funnel to fill cube with Poly-Pellets® and close up your Velcro and you are done!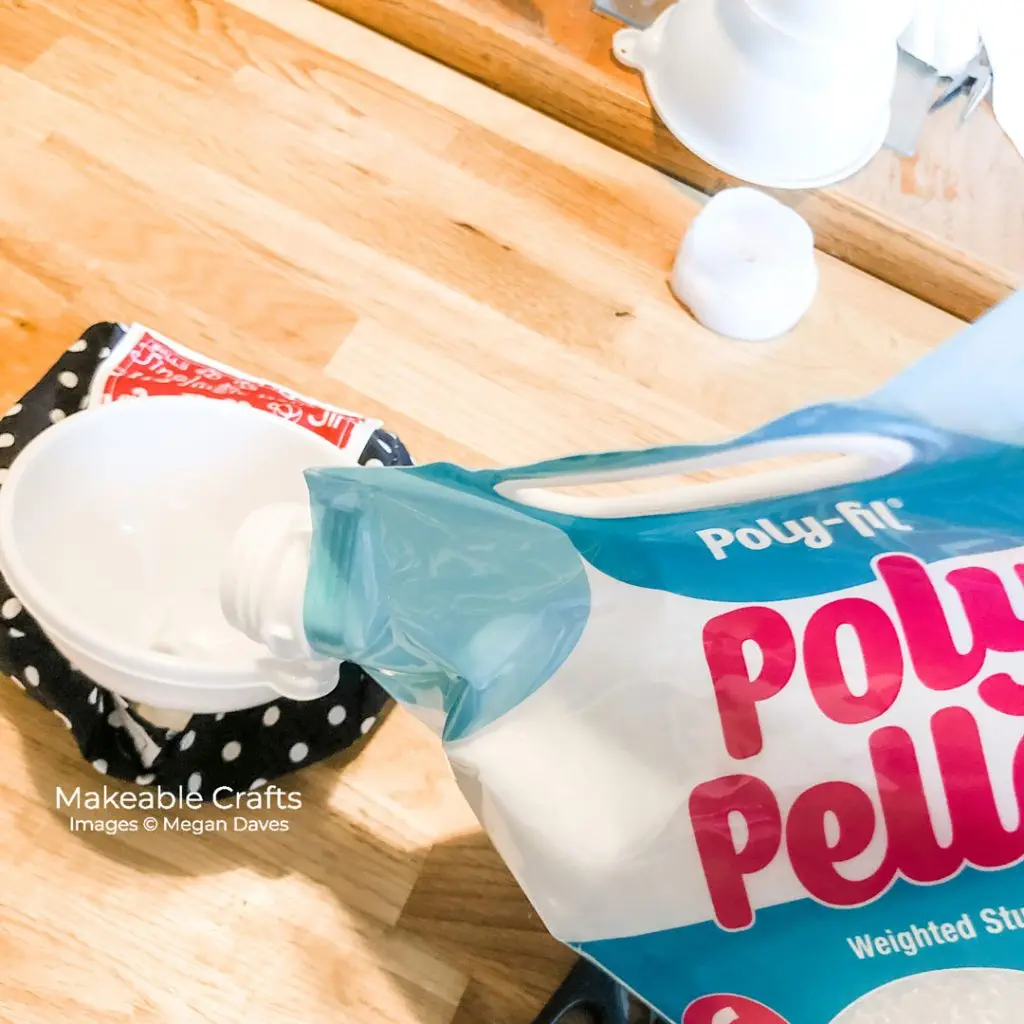 Your toe friendly and effective door stop is complete – and it even has a dandy little handle!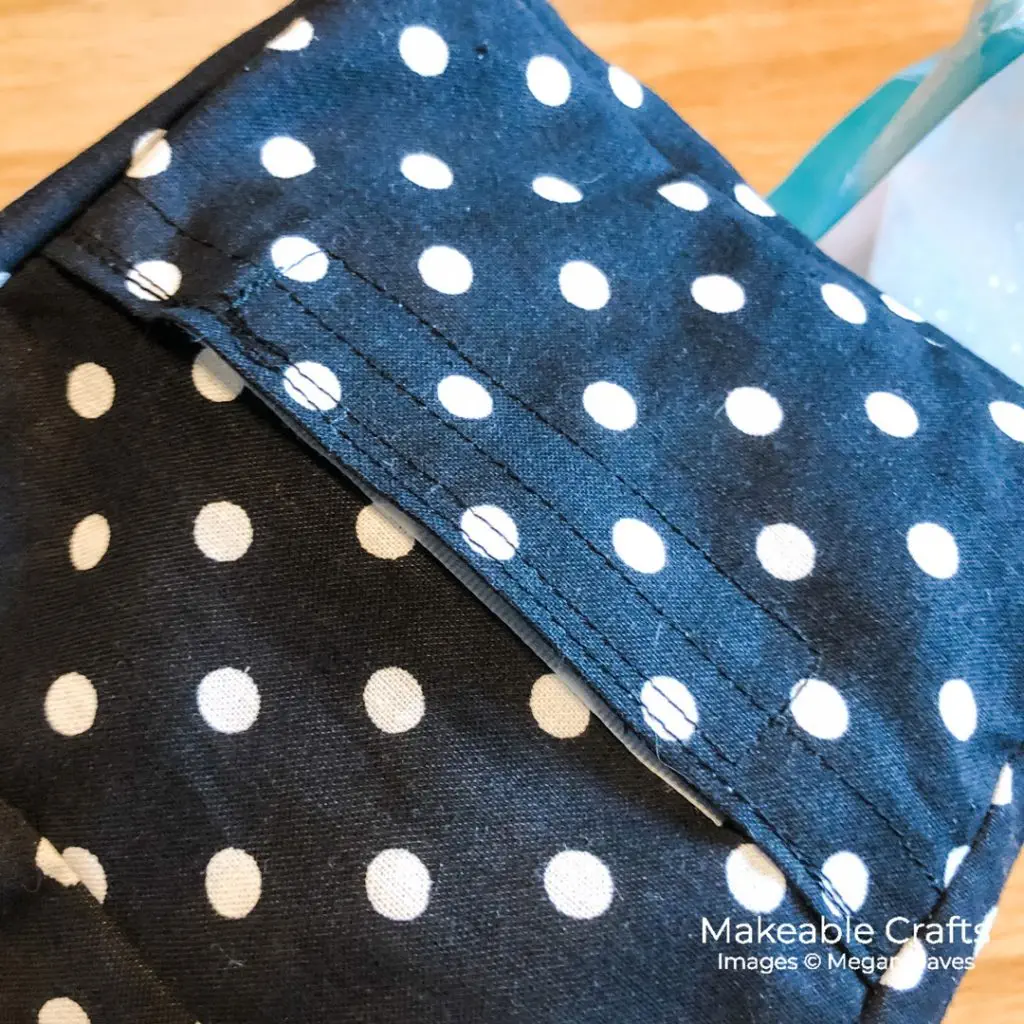 Choose some fabric that compliments your space and make these your own. With one bag of Poly-Pellets®, you can make three of these door stops, three of these can be made for under $25 complete with fabric.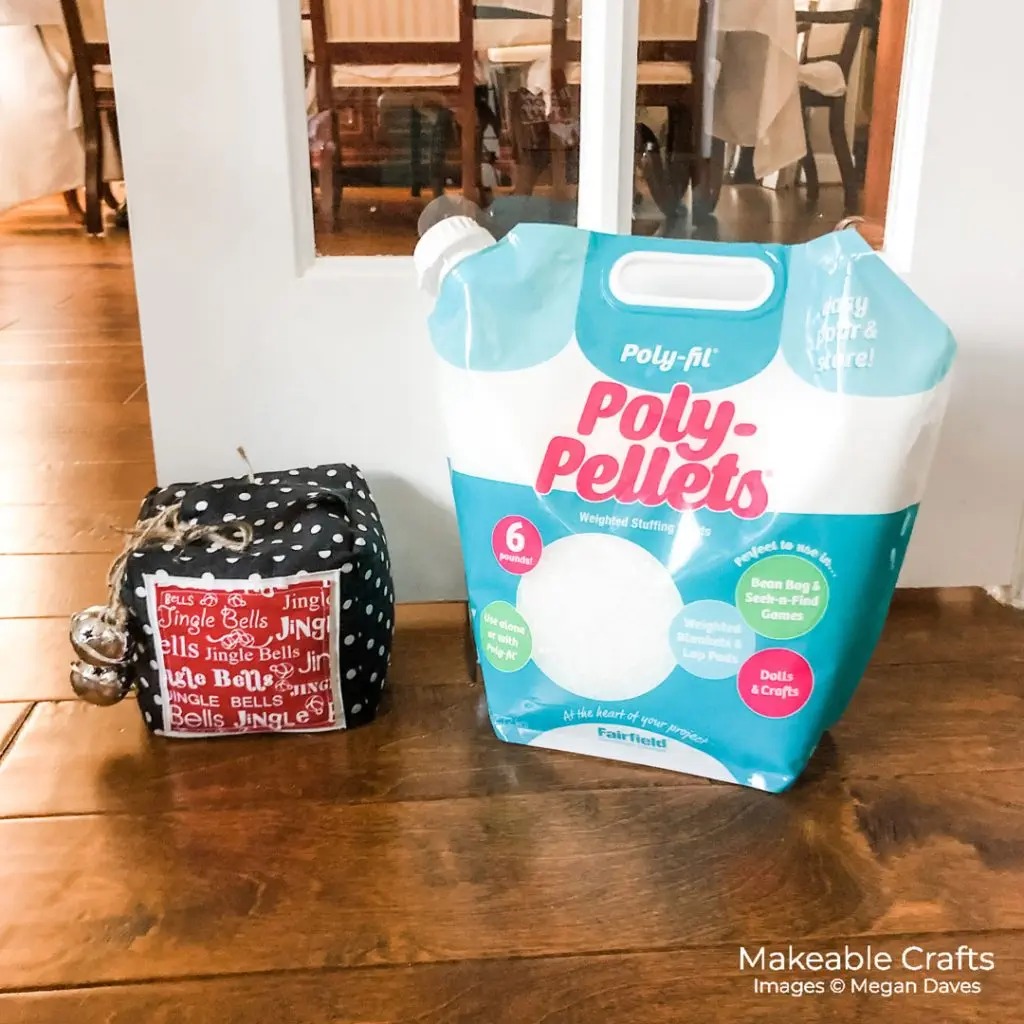 Now it's your turn! Now that you know how to make a fabric door stop, grab your supplies and get to crafting! XOXO, Meg