Adorable and Easy Halloween Yard Sign
Today we are making an adorable and easy Halloween yard sign. I love to decorate with fun and whimsical Halloween decor, not a lot of skulls and creepy things. AND to make it even better, I get to use up scrap wood from our garage.
There is nothing like getting to use up supplies that are laying around gathering dust, right?
The Making
To begin, cut your wood to the sizes you want. I wanted mine to be all the same size, but you can make yours different different widths, different heights, whatever works best for you. As you can see, I also decided to do cut outs on my edges, the choice is all yours on what you do.
Then choose your paint colors. The best colors for me are the DecoArt Snow (Titanium White), Lamppost Black, and Spiced Pumpkin. After they were painted, I did seal them with Polycrylic since these will be outside. (If you are going to be painting on your words, wait to seal it until you are done.)
I also painted a long piece of wood using DecoArt Irish Moss, it's a great green color! Seal this as well.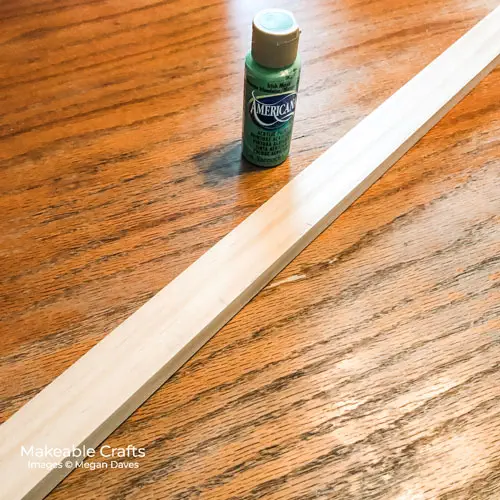 Next it's time to add our words. I used my Silhouette Cameo 3 and designed out my words choosing fun fonts and sizes. Then I cut the vinyl out and added transfer tape to the top of my vinyl. Before actually adhering the vinyl to the boards, I recommend pre-drilling your holes. There is nothing like having your wording in the exact spot you want and then having to drill through your vinyl, it just ruins it.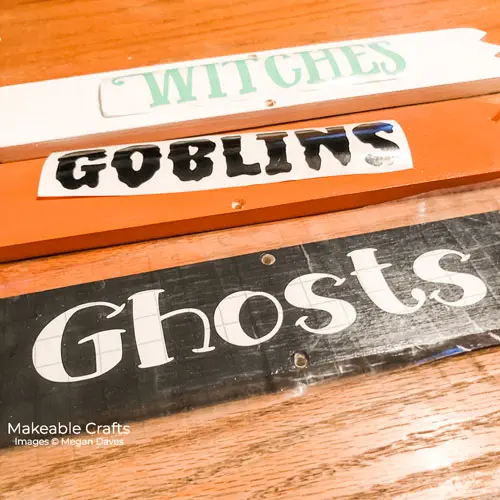 Adhere your vinyl. I love having the different colors of vinyl on the different wood pieces.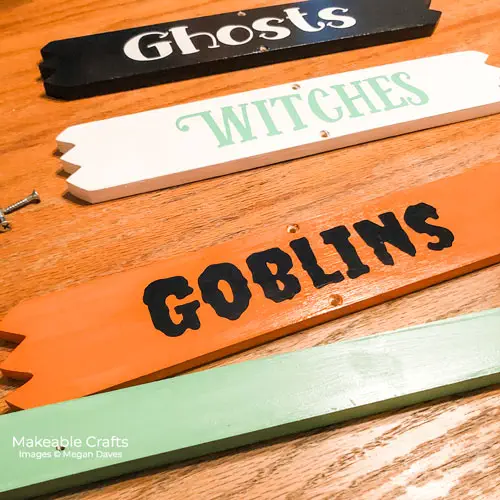 All that's left is to screw your signs onto your post and you are ready to go! You have made your Halloween yard sign!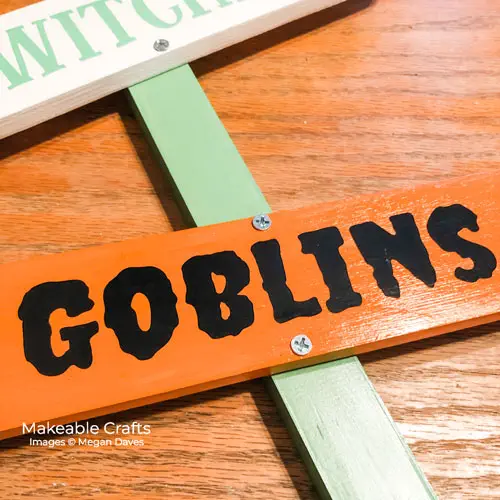 I love how this sign looks and I love that I used up scrap wood and actually scrap vinyl pieces since I didn't need much. AND even with all the painting and sealing, this project was done in less than two hours! So worth it and it will look wonderful in our front yard this Halloween!
Pin It
Like it? Pin it 🙂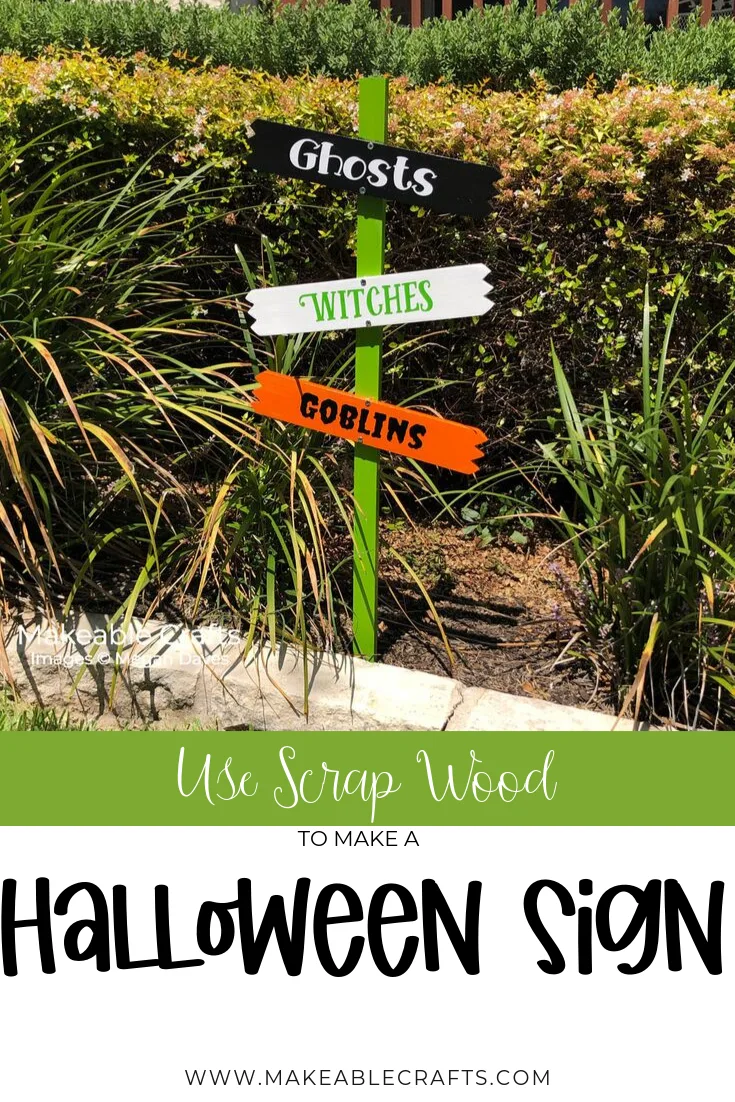 Thank You
Thank you so much for stopping by and checking out this quick and easy Halloween yard sign! You can have so much fun choosing words that best fit your decor. They are so much fun and really look great. Keep stopping by to see more crafting inspiration, I can't wait to see you again! XOXO, Meg