Halloween Door Decorations
Do you love Halloween door decorations as much as I do? I hope so!!! This is such a fun project to make! It's so exciting to see an idea that starts in your head and comes together the way you think it will – this only happens for me about half the time, lol! But this one did.
Front door decorations are some of my favorite projects to make. Whether you are welcoming guests for a Halloween party, or simply decorating for the spooky season, get your home in the Halloween spirit with this idea. You can always go with a DIY wreath, I love those also, but this idea is one of my favorite outdoor Halloween decorations I have made.
Some people like super scary Halloween door decorations, but for me, I like cute, whimsical, and fun decor items.
We are starting with simple supplies:
2 patterns of cotton fabric
Buttons
White Twine
Assorted ribbon, greenery, holiday picks, and flowers
Hot Glue and Hot Glue Gun
Needle/Thread/Sewing Machine
The Making of Your Halloween Door Decorations
To start, really decide how you want your witches boot to look. I can't remember the movie, but I remember the witch character with her high heel boots and the toes that were super curled at the end. I grabbed a piece of white paper and a pencil that has an amazing eraser. Trust me when I say, I am not at all known for my drawing skills! The only thing that make my drawing skills memorable is how bad they are. I say all that to impress upon you – don't overthink it or stress about your boot!
Cut out your pattern, then use straight pins to attach it to your fabric. If you know you will make more than one of these, make yourself a template from poster board. If you don't want to pin it, you can also create your template on contact paper and stick it to your fabric, then you can easily remove it.
Then cut out your pattern from your material. I kept my fabric folded in half with right sides facing out while I cut. The length of the boot was the length of the fabric – no math was needed to figure it out. When I got to the edge of the fabric, the cutting was done!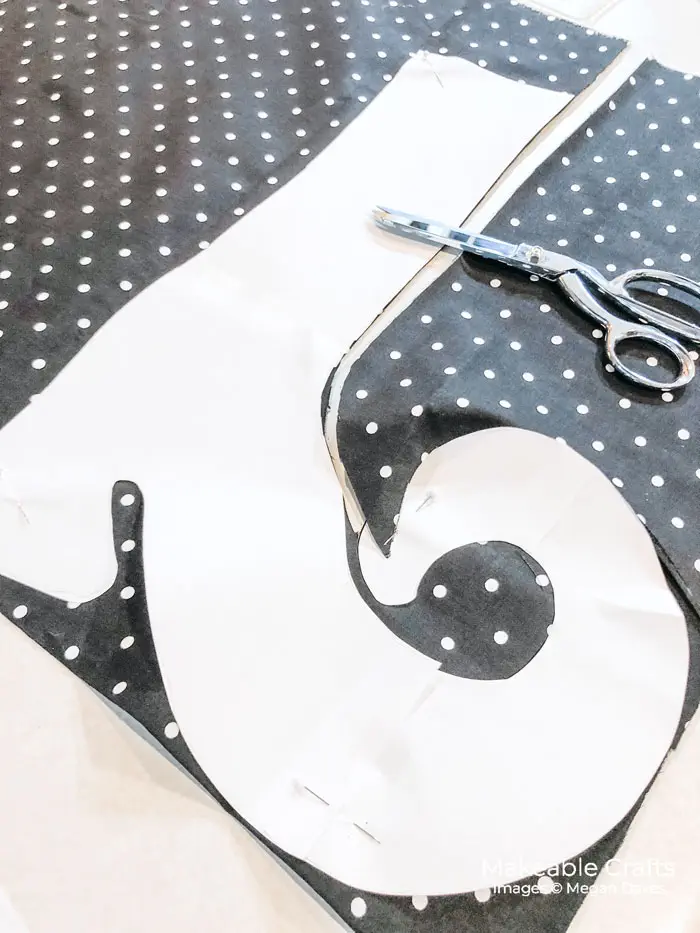 I decided to add a cuff to the top using a different material. I went with a piece that was 6″ wide, folded it in half and that gave me a 3″ cuff at the top (minus seams).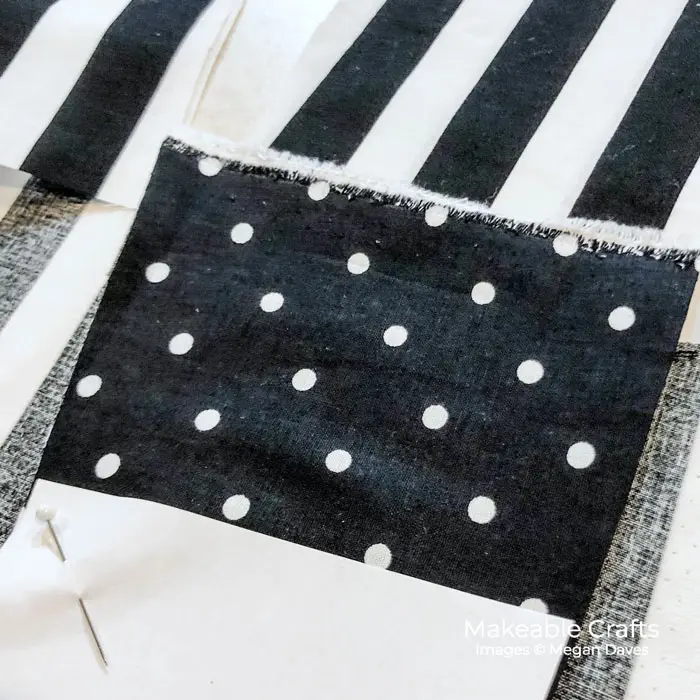 Now it's time to sew!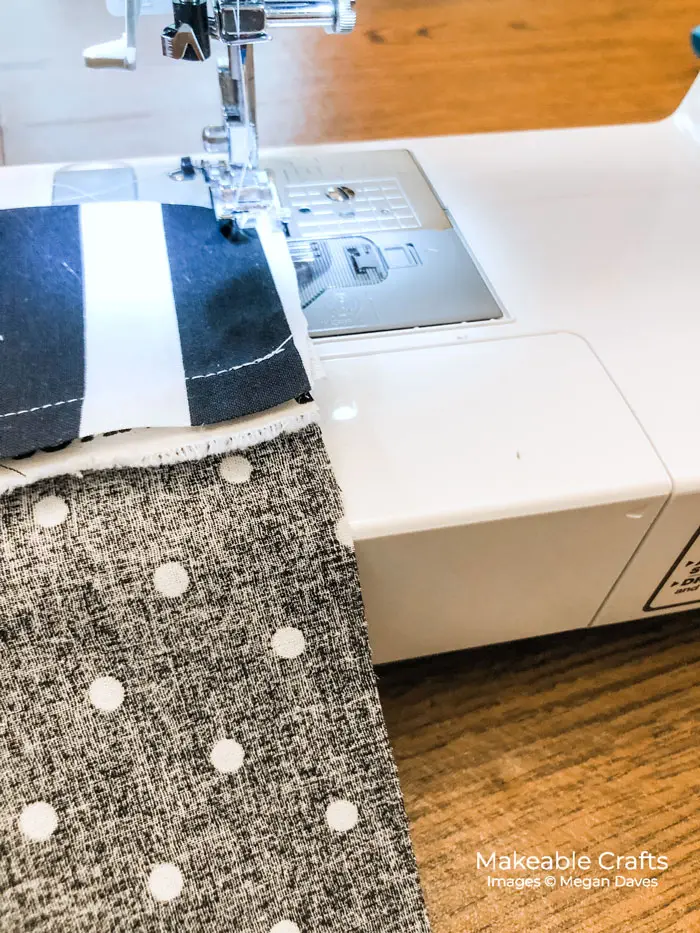 I started by attaching my two fabrics together then started my seam with my right sides of the fabric facing in. When deciding where to start, start on the side where your buttons and lacing are going to be. That's the seam we want first. I went all the way down the inside edge of the boot, around the toes, to the bottom side of the boot, finishing just past the heel of the outside edge of the boot.
Now you want to add your buttons. You can hot glue them at the end if you want, but I really preferred to sew mine in.
Another idea if you can't find the perfect buttons are to use any buttons and cover them with silver duct tape. That will give your buttons a metallic finish yet not be shiny.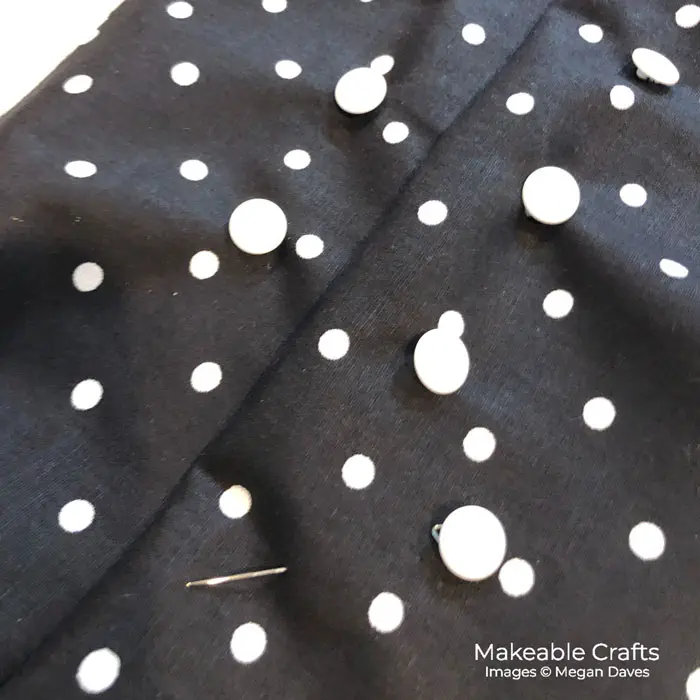 Once your buttons are added, it's time to finish your stitching up the other side of the boot/leg.
It will be up to you how you attach a hanger for it, I top stitched a scrap that I folded in thirds to make my loop piece and stitched it in after the boot was created. But I can't tell you how many times I have created a hanger and forgotten the hanger – ack! Not good at all, so don't forget.
Then it's time to stuff with Poly-Fil™. The amount of Poly-Fil™ you will need will be determined by the size and length of your boot. Poly-Fil™is a product you want to buy a big bag of because over time you will surely use it. It's one of those must-have supplies I don't ever want to run out of mid-project.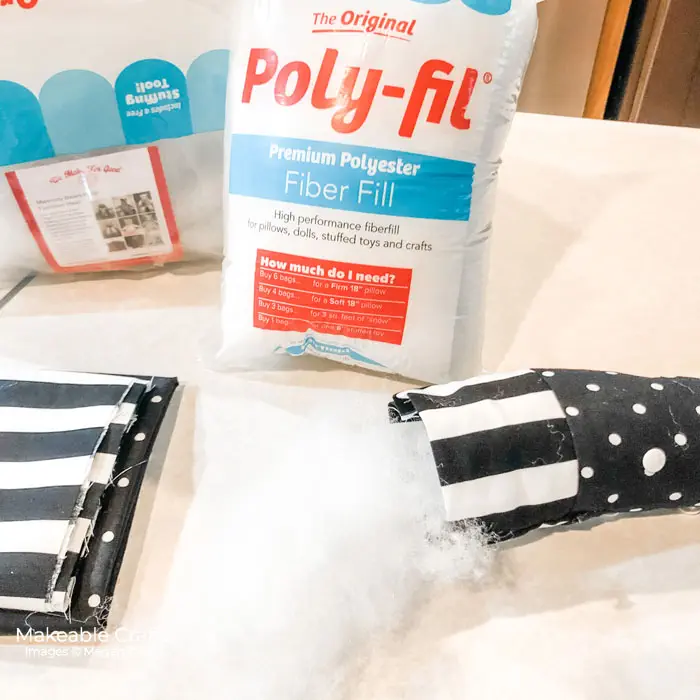 Once your boot is stuffed full – don't skimp on your Poly-Fil™, then it's time to add your twine to lace up your boot. Your lacing will have a big impact on your , to me this is the best part!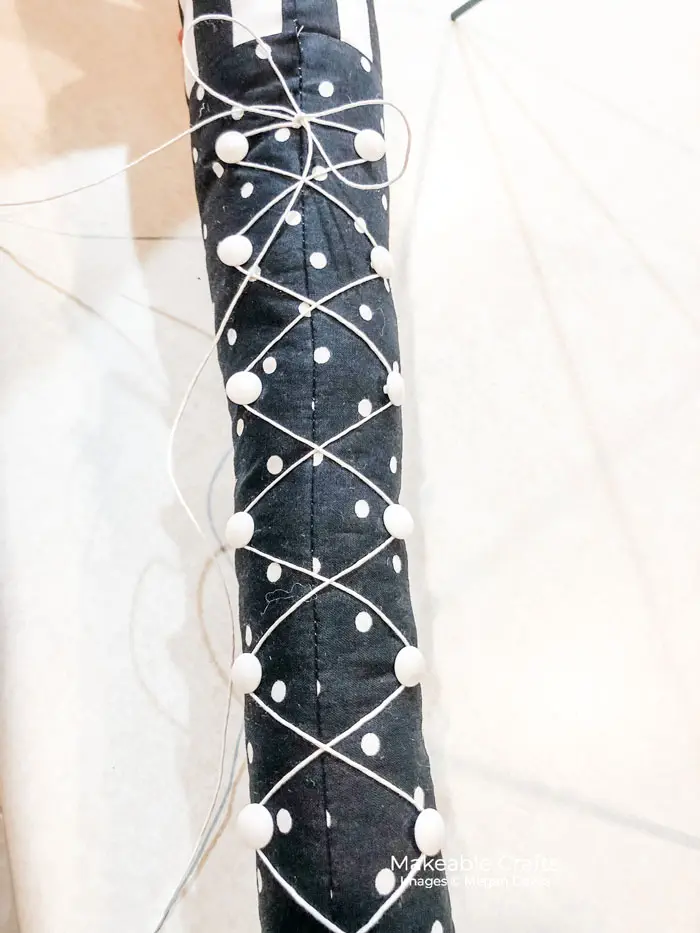 And your witches boot is complete! This piece is a great way to decorate for Halloween night.
Take It Next Level
If you want to take this idea and run with it, consider adding these things to create a spooky front porch:
Giant googly eyes on sticks for your yard
Halloween doormat
Halloween display on your porch railing, like a long plastic chain (get these at the Dollar Store) or long ropes
Hocus Pocus cauldron (you can usually get these at craft stores starting in September)
Huge faux spiders
Go full out on your garage door
Spider wreath hanging from windows near your front door
Paper bats around your door attached with masking tape or double sided tape
Fake spider webs around the door
Time to Decorate
One of my favorite things to do when adding to decorations is to really dig through my "fall box". There is no telling what's in that box from over the years. I want it all to work together, but I don't want all the same items in it. So using a couple of sprigs of flowers with a couple different kinds of greenery, bits and pieces of different things can bring so much life into your decor. 
I had some candy corn picks and fun fall flowers to mix in, plus I went and got some new items, because new items are always fun too! You could add a giant spider to yours if you want – anything to create that spooky look you are going for.
My friend Karen taught me to always lay it out the way you want it, take a picture, take it apart – and THEN hot glue it all together. We also used some double-sided tape to hold pieces in place while we waited for the hot glue to cool.
Such a great tip right there, it makes perfect sense!
This is a great Saturday afternoon project and one that I hope you are excited to try!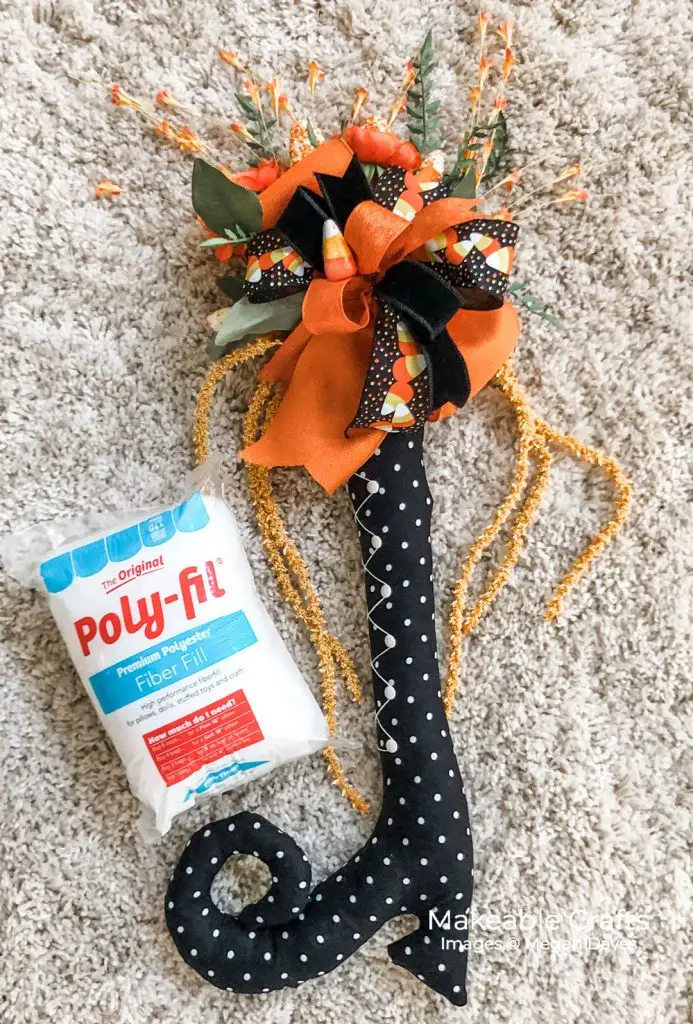 Pin It

Thank You
Thank you so much for joining me for this fun project all about Halloween door decorations. This is just one of many fun ways you can dress up your door this year. I can't wait to hang this gem out front this year! Keep checking back for more crafty ideas here at Makeable Crafts! XOXO, Meg