Halloween Canvas Ideas
A little over a year ago, I started a series on having a basic canvas that's interchangeable for different holidays and occasions. Sticking with that, I made a super fun one for Halloween again this year. If you didn't see that original post, click here to check it out.
Starting with that canvas and a wood sign from the Dollar Tree, plus a handful of acrylic paint and some brushes and you have a fun decor piece.
There isn't much to say in the making of this, it's literally just painting and adding a velcro dot to the back of a sign and adding it to our previously made canvas – BUT…
There are some tips to go along with this sign.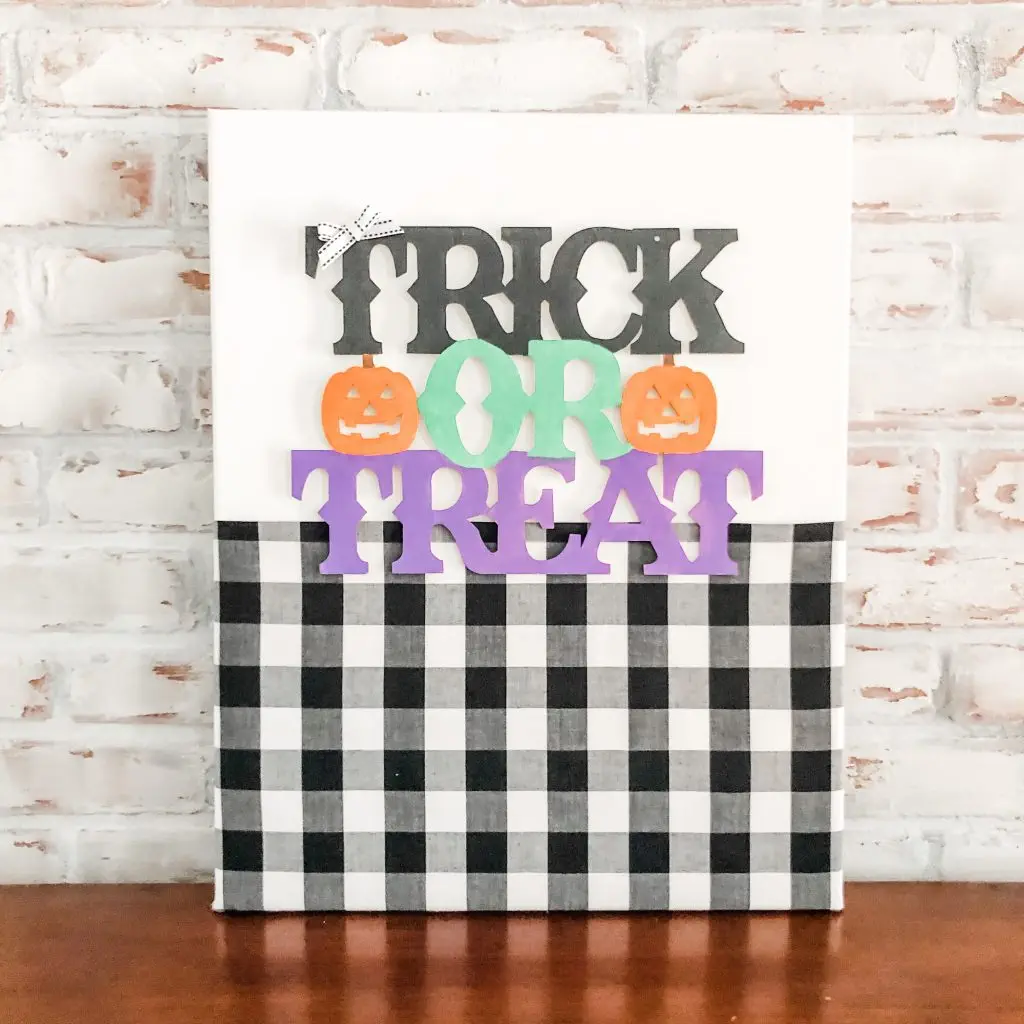 The biggest thing is that there isn't a clear stop and start to the letters and pumpkins where they overlap. Before you add paint to wood, take a few seconds with a pencil to trace out how you want it to go.
Start with a light coat and reapply in light layers to help reduce streaking. A friend recently asked me if I gobbed on the paint to eliminate streaks – and no, just the opposite. This sign did take me four light coats – but also since it's a thin layer of paint, it dries super cute. I actually painted it while on a Zoom call with friends 🙂 It's crazy dark here today with all the storms, I had to lighten this photo a LOT to make it show up – the streaks you see in the image above are from lighting, it doesn't look like that in person 🙂
Want to see how I did this for Christmas last year? Check out this post here.
This annual craft is so much fun, please give it a try. Remember that the first link is to the overall canvas making tips, be sure to check it out too. Until next time, my crafty friends, XOXO, Meg