Looking For Easy Fourth of July Crafts?
If you are on the hunt for easy Fourth of July crafts, try this one! I love working with wood planks so much, they make stunning backdrops for your home.
I started with one that's a whitewashed plank from Hampton Art. I started with this one because I wanted a bright white plank – which this one isn't, for the farmhouse look I usually gravitate to the white washed because it isn't bright white.
BUT, and stay with me for this part, since this one started already whitewashed, it was already "primed" for me. I was able to take a bright white paint and with one coat get the brilliant white I wanted for my background. That's one of the things I love about Hampton Art pieces is that they often come in a brown wood finish or a whitewashed finish, and then I can stain or paint easily to get the finish I want. I used Snow (Titanium) White from DecoArt.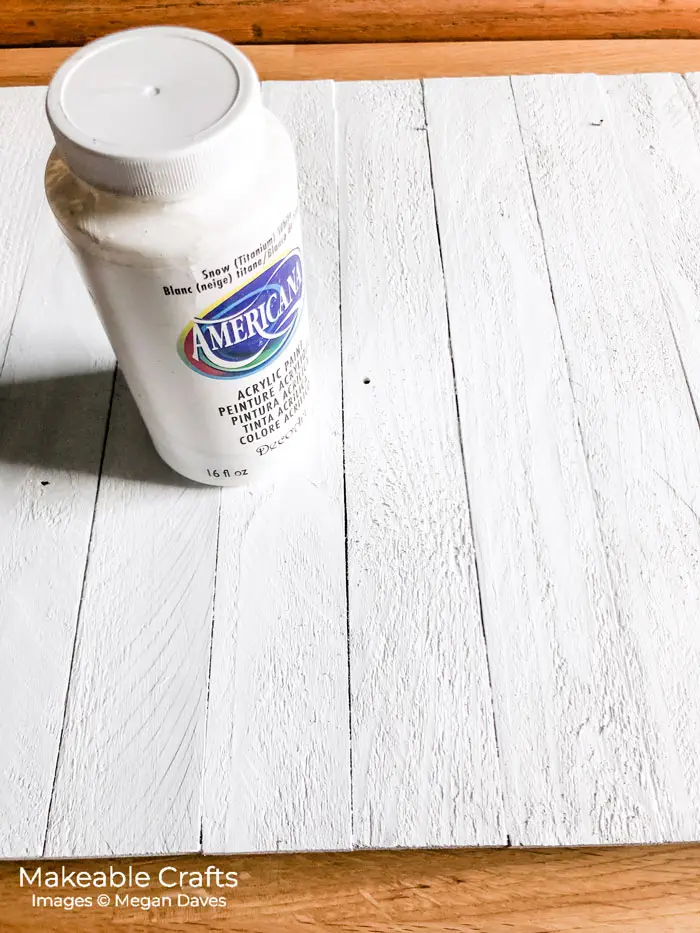 So after my one coat was done drying, I grabbed my metal letters that are from the Mix the Media line from Hampton Art. These letters already have the hangers on the back, so all I needed was some finishing nails and my trusty hammer. I spaced out my letters and hammered in my nails and marked where I wanted the nails to go.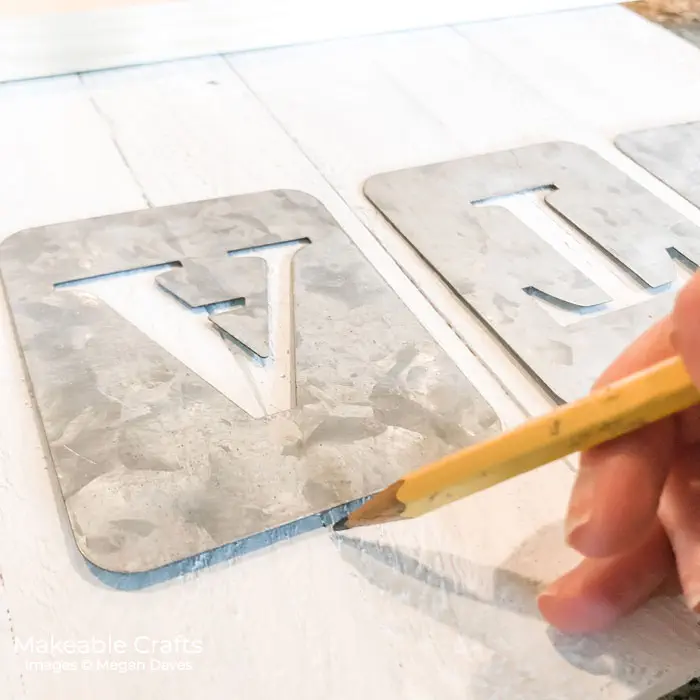 Then simply hammered in the nails so I could hang my letters.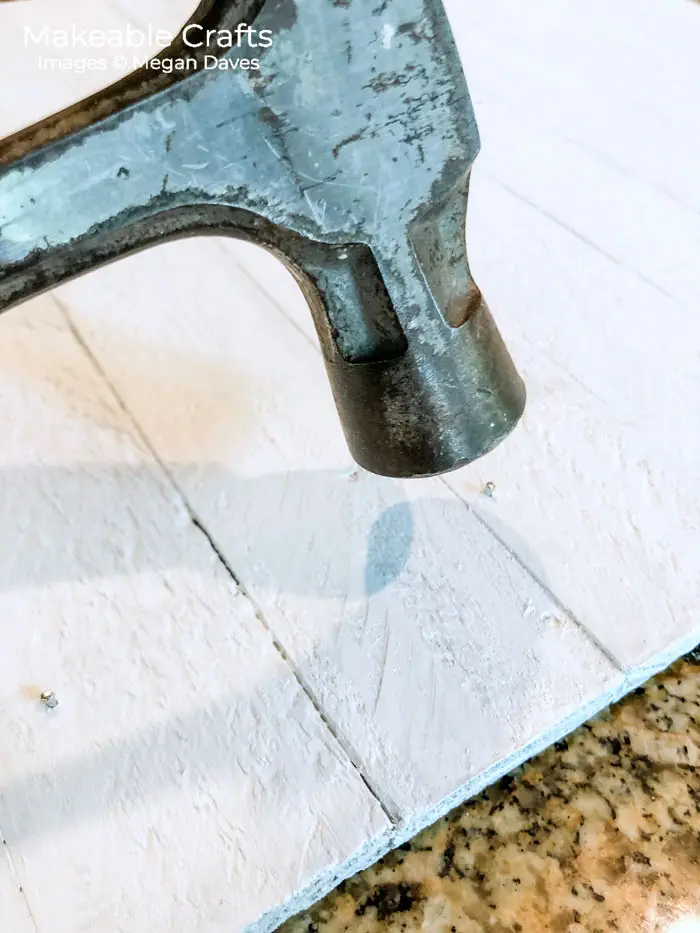 Off to my Silhouette, armed with red and blue vinyl and my laptop, I opened the Silhouette Studio software. In there I created my "&" sign and the word "Stripes" in the font I wanted. I did each of these as a separate project as I was using two different colors of vinyl and it just made it easier this way.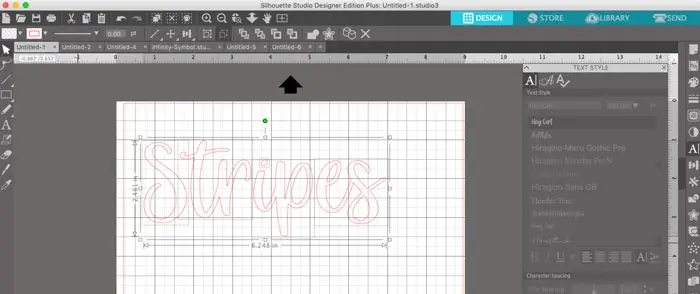 After sending it off to cut the vinyl, I found pieces of transfer tape that would work for my size of cut vinyl.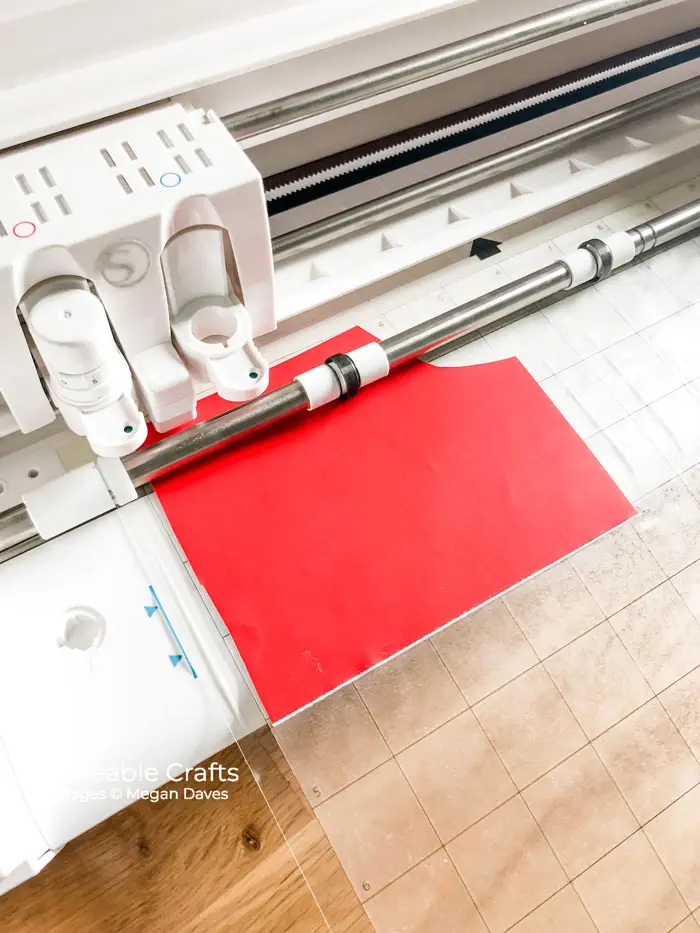 Then all that's left is to adhere your vinyl to your wood planks.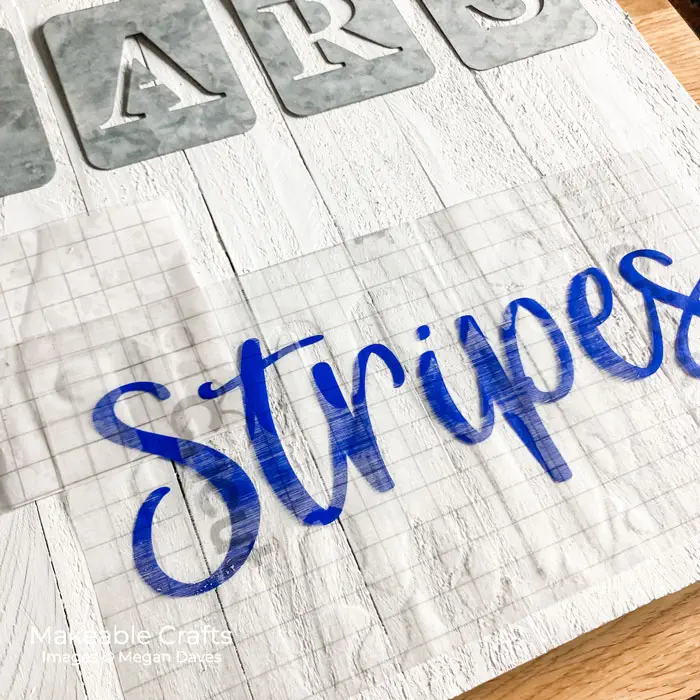 I LOVE the look of the metal from the tags mixed with the vinyl. You get the texture from the wood and the texture and the 3D pop with the metal tags, combined with the brightness of the vinyl and you are done!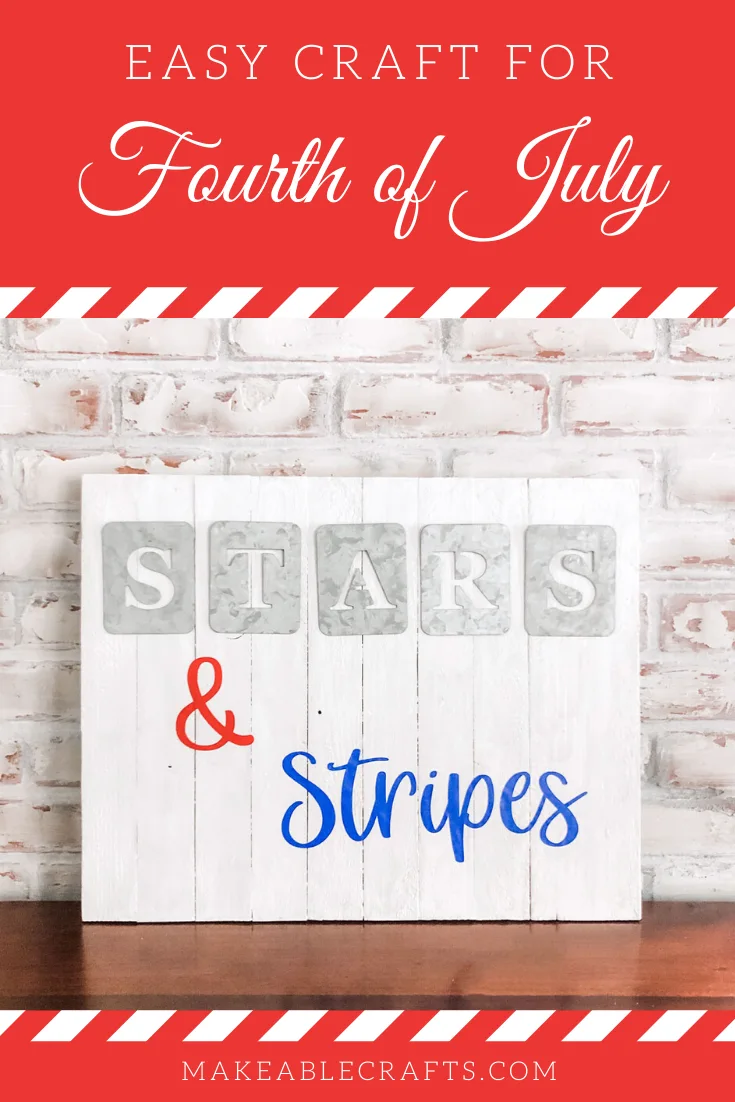 This is one of those projects where your supplies do the "work" and you just get to create. The plank was already done, I just added paint. The letters were already made with hangers, I just had to hammer in nails, the vinyl is ready to go, so all I had to do was cut. And just like that, this craft is ready to go for Fourth of July!
Need Help?
If there is any part of this project you don't understand or want to learn more about, PLEASE leave me a comment below. I want to help you create, the entire name of the site is to have projects that are makeable for anyone. You don't need mad skills to do any part of this project – all you need is a few supplies and a bit of time and you are good to go. And if you are looking for more 4th of July projects, check out this one and this one.
Thank You
I hope you enjoyed this Fourth of July crafts idea. It's bright, fun, easy, and simply adorable! As always, keep checking back to the Makeable Crafts blog for more ideas. XOXO, Meg