Fireplace Decorating Ideas
When we first moved into this home, we loved most everything about it, but I am not a fan of orange, much less a the orange/red paint over our gorgeous fireplace.  Here we had this stunning fireplace and limestone going up the full two stories, but this dreadful paint color in the space. So I started really searching for fireplace decorating ideas, but it was all kinds of frilly stuff, or heavy on woodwork.
The Before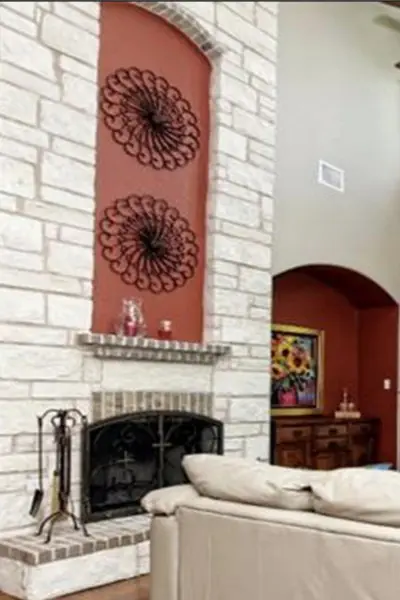 And as you can see, the space is amazing, but the color was just not good!
Not too long after we moved in, we painted it to match the wall color, but then it was just drab.
The Fix
After staring at a tall, beige space for quite a while, it hit me one day – we could add pallet wood to that space.  Matt and I got on it, breaking apart pallets, removing nails – a big must ESPECIALLY if you are going to be cutting down your pallets with any kind of circular saw or table saw.
We measured out the width of the space and cut them down to that width – ish.  I didn't want it fully flush to both sides as we have the limestone that is not straight cuts, it has the natural edge to it.
Once all the pallet wood was cut down, it was time to add our support wood into the studs.  We used 1x4s and screwed them into the studs.
**Side note, when I say *we* and it involves heights – I really mean Matt did it and I watched 🙂
Then all that needed to happen was adding the pallet wood to the 1x4s.  We started at the bottom and worked our way up.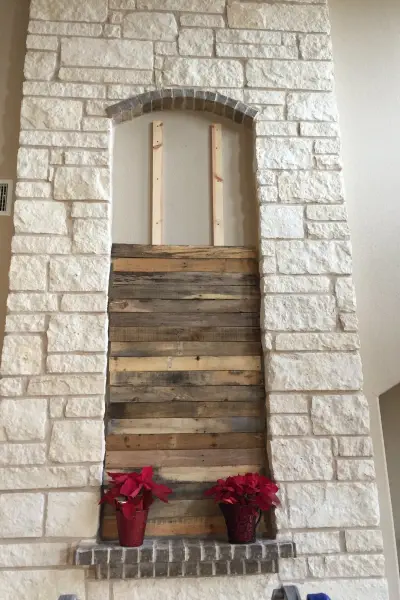 The best part, it cost us next to nothing.  We scored the pallets for free at a dealership that was delighted to have us take them off the lot – yes, we asked 🙂
Our only cost was the 1x4s, screws, and time.
The After
Once it was all done, it looks amazing.  We get more compliments on this over anything else in our home.
It warmed up the space, provided lots of texture from the wood, and I love the different tones of wood with each piece.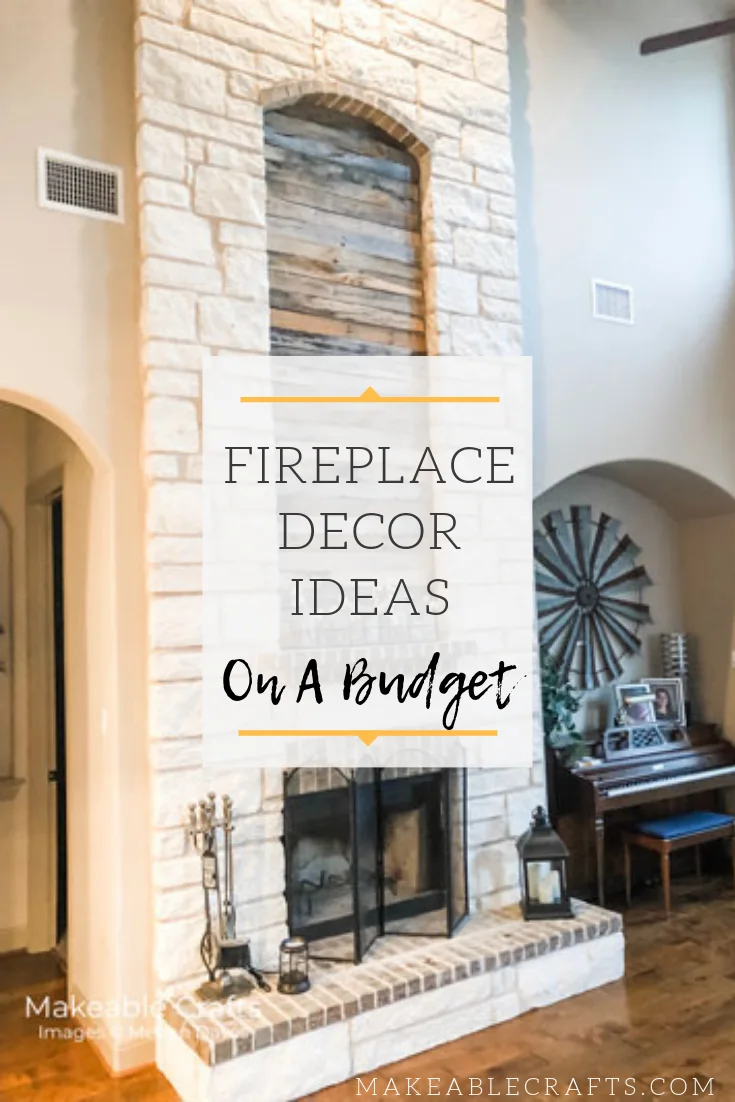 I hope you enjoyed this idea for your fireplace, art niche or any blank wall in your home that is screaming for some love and attention.  Today's project is fireplace decorating ideas, keep checking back for more ideas.