A DIY Felt Banner For Harry Potter's Birthday!
Today we are making a SUPER fun Harry Potter felt banner! To help celebrate Harry Potter's birthday, we have a week long event going on sharing several projects that are simple to make, easy to involve your kids in the crafting, and help to add some fun to a stay-cation! Whether you go with a Harry Potter movie marathon or even readathon of all the books – take a break and spend some time with the characters this week.
You don't need a lot of supplies for this project – which makes it even better!
Supplies Used

Cricut (Not required but I used it for this project.)
Felt
Hot Glue Gun
Hole Punch
Rotary Cutter and Mat or Scissors
Twine
For this quick and cute felt banner, we went with the initials of each of the four houses. Did you know you can buy the Harry Potter font? There are several online font stores that sell them – grab one from your favorite store and add some "magic" to your DIY crafts! You can either print these letters out on paper, cut them out and use them as a template to cut out your felt OR you can use Canvas and have your Cricut cut it out for you.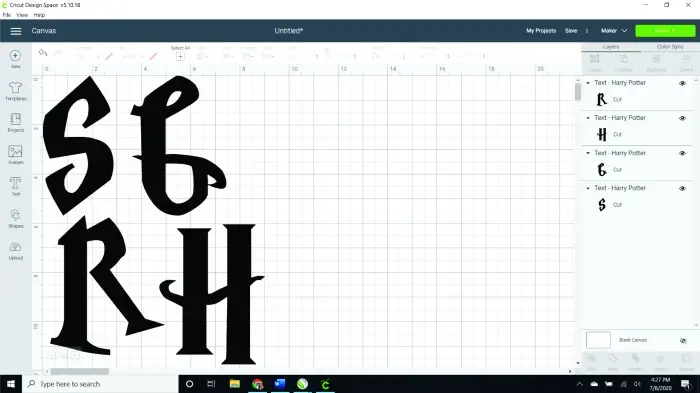 Once you have your letters cut, grab felt in Harry Potter colors. I personally love Kunin Felt the best – it has a great weight to it and super durable.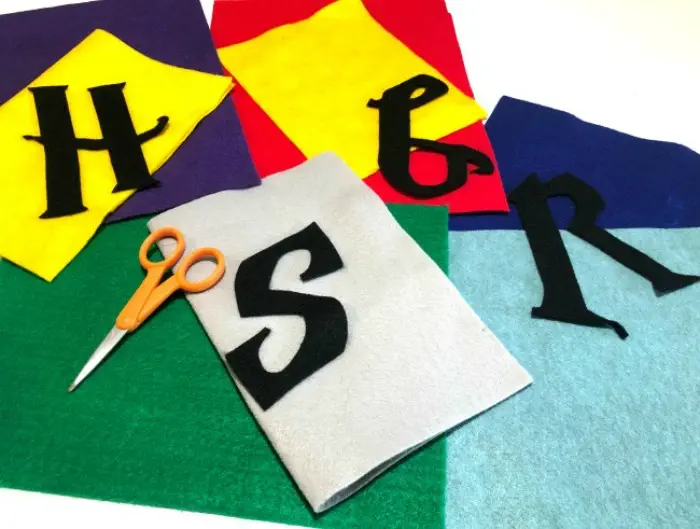 Create banners using either a rotary cutter or using scissors. Just take a rectangle of felt and trim off two corners to make a pennant shape.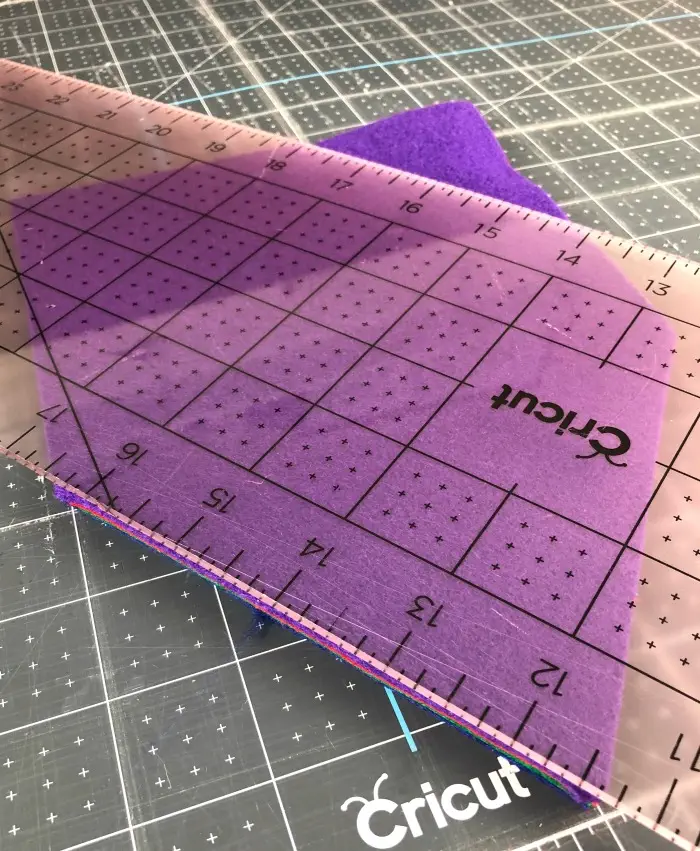 Then cut strips of felt to make toppers for your banners. Use your hot glue gun to attach it to your banners.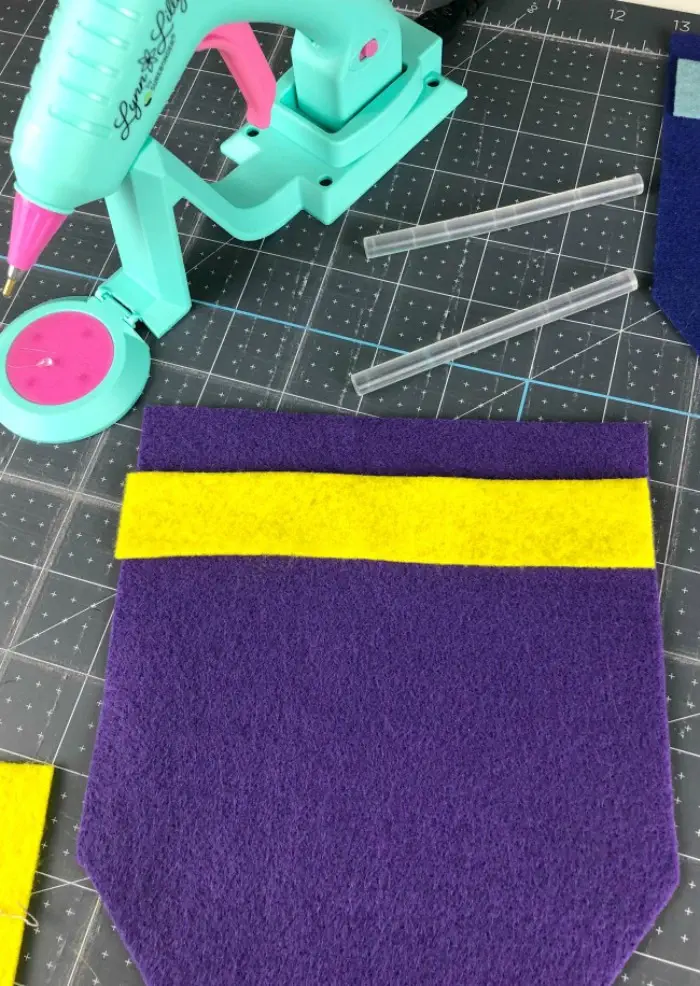 At the top of each banner in the top corners, punch a hole for your twine. I used a Crop-a-Dile but any strong hole punch will work.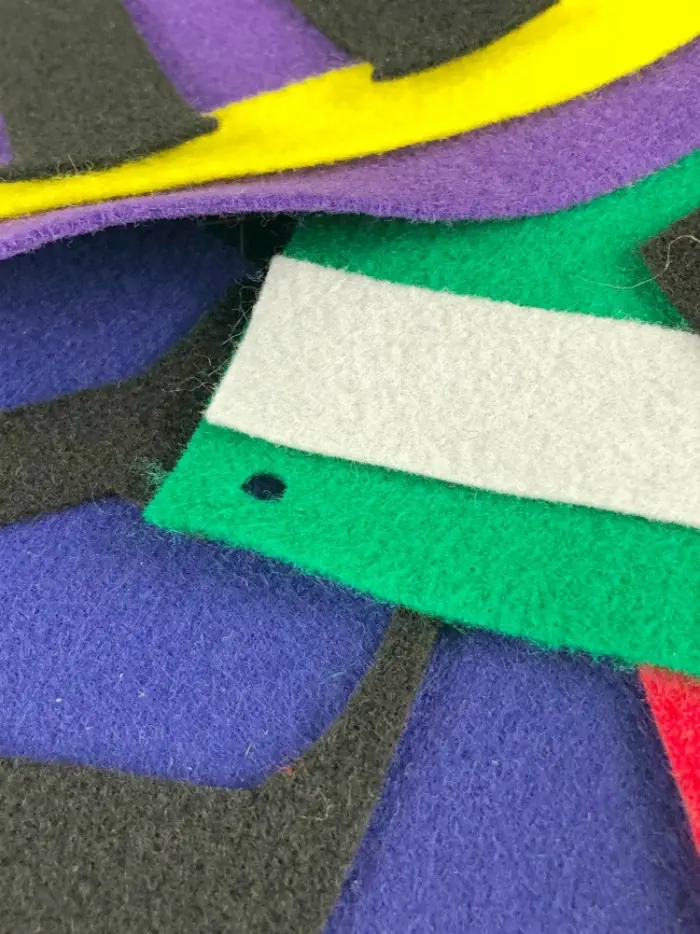 Thread your felt banner pieces onto a length or twine (or ribbon) and you are done!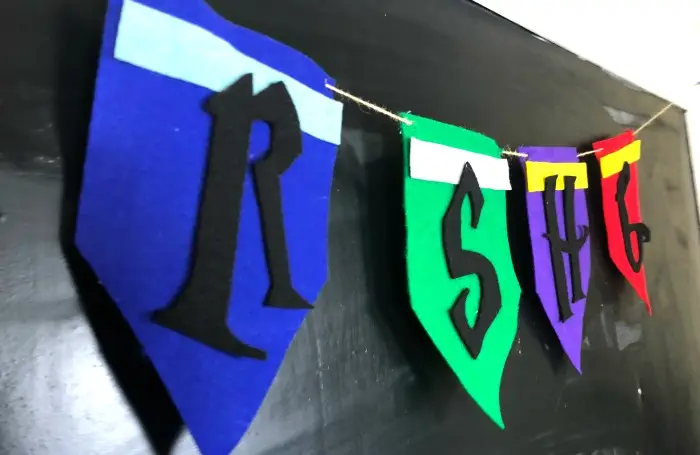 And just like that, you have a fun felt banner to use as a cute DIY decoration for a fun Harry Potter event!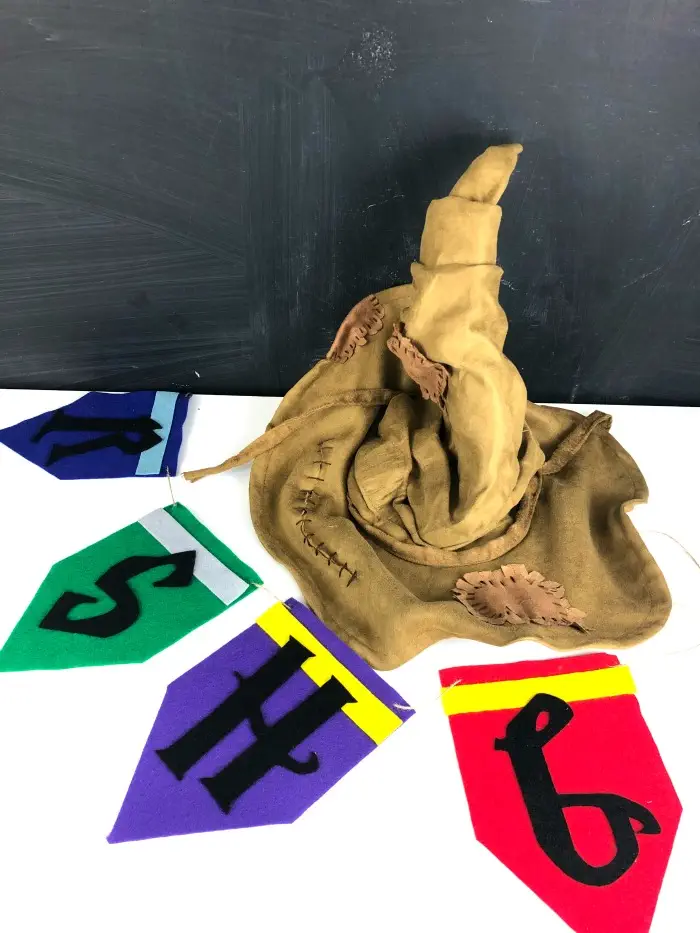 Even when staying at home, we can craft and decorate and have fun themed parties. Your party can be for one, two, or – as with our family – three to plan a fun family weekend, full of movie watching, and really setting the stage to celebrate our favorite wizard's birthday at a Harry Potter party.
Give this project a try and let me know what you think! And with the basics for making a felt banner, let your imagination fly free and think of how else you can use this quick and easy project for other events!

Laura, from Me and My Inklings, have teamed up with some of our favorite crafters this week to bring you call kinds of Harry Potter crafts! Each day I will be adding a new project to my blog and sharing the latest ones on this post right here. Check them out here!