Simple Farmhouse Easter Decor
Today we are making a simple farmhouse Easter decor! As soon as I got this surface from Hampton Art, all I could think of was Easter. This wood plank is different from many out there as it has the great metal edging complete with nails in the metal – giving it that automatic farmhouse look.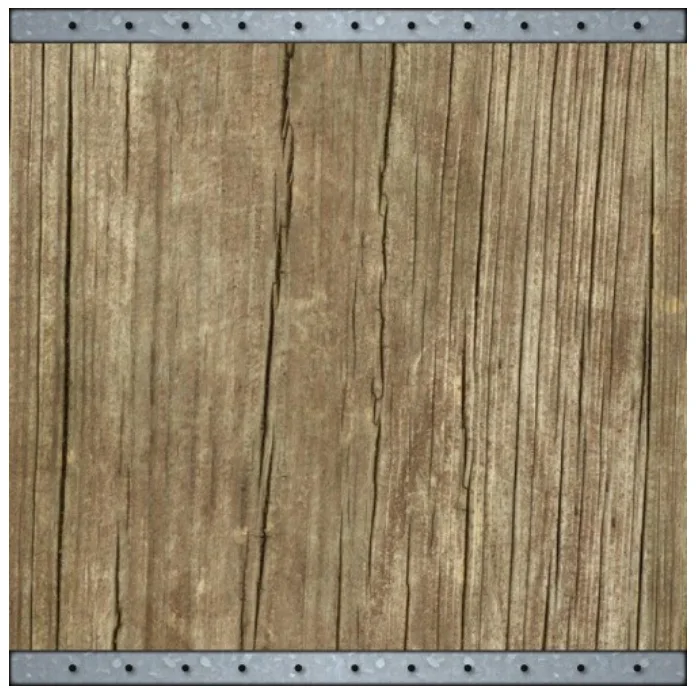 Easter is my favorite holiday and my favorite holiday to decorate for. I think it's because it's light like springtime, it's not over the top like Christmas, it's just right.
Let me go over with you the supplies I used to make this adorable Farmhouse Easter Decor piece…
The Supplies
Easter Wood Cutout – from the Dollar Tree
White and Black paint from DecoArt
Decoupage Matte Finish from DecoArt
Ribbon
Patterned Paper
This post contains affiliate links.
The Making
Onto the good part – the making!
Start by tracking your bunny onto your scrapbook paper and cut out. Set aside and make sure you don't get any paint on it.
Then you will be painting the words on your sign in black paint and allow to dry. This will be whatever color you want to distress it back to, meaning the color that will show through. You can use any color, I just wanted very light areas of black for mine.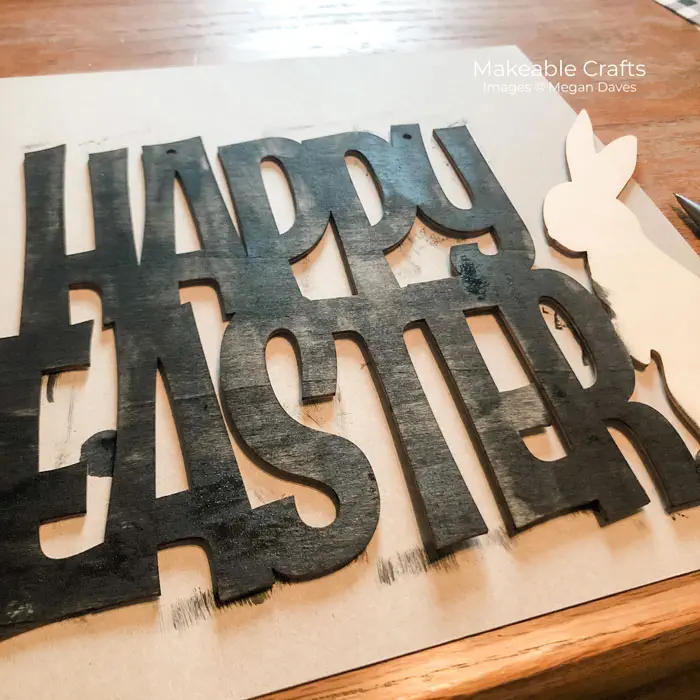 Paint over your words with your white paint and let it almost finish drying.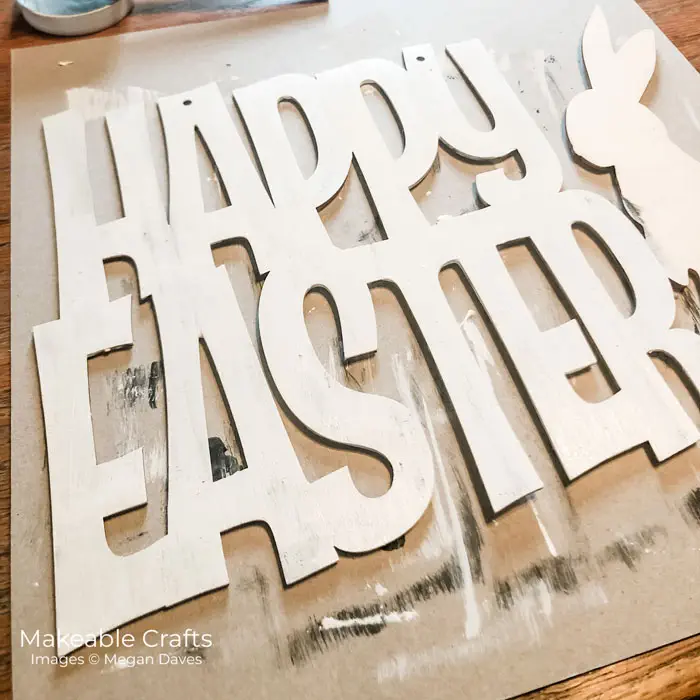 Before it finishes drying, scrape back the areas you want the black to show through using your metal scrapers.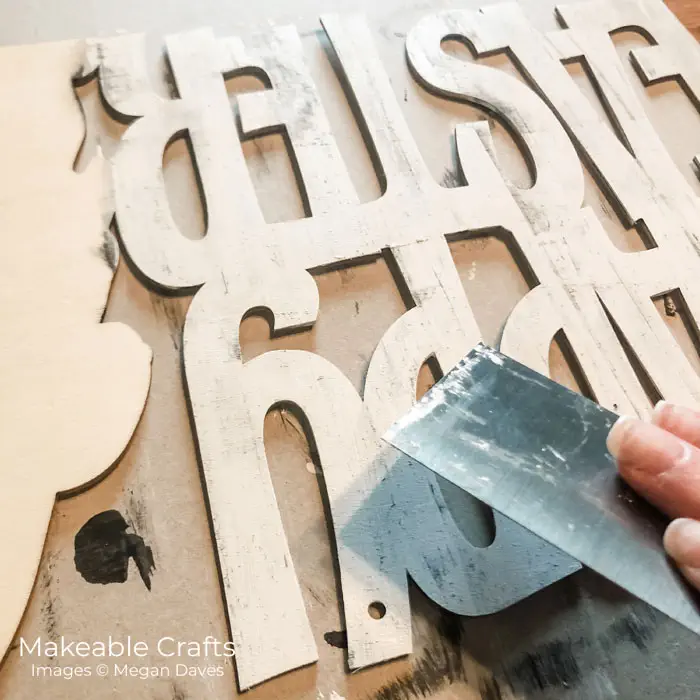 I was a bit heavy handed with my scraping the first time, so all I had to do was add more white over the top with my foam brush.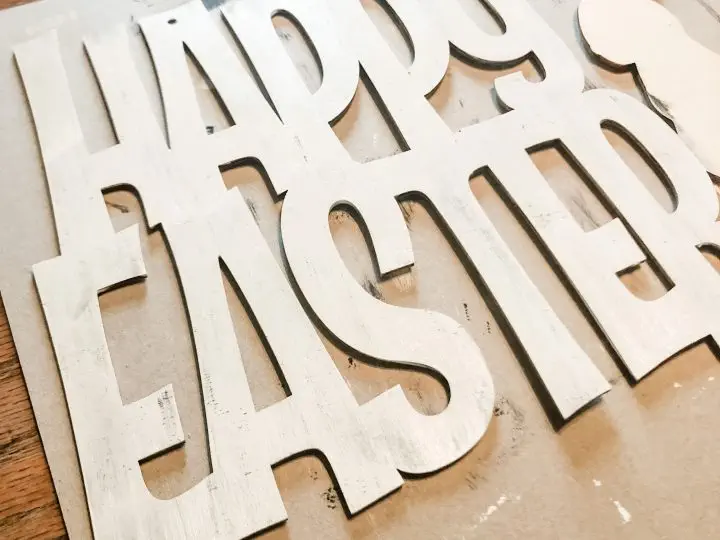 Once dry, then it's time to add your Decoupage glue to your bunny and apply your scrapbook paper on top. Once it's all dry, go over it with another layer of Decoupage glue.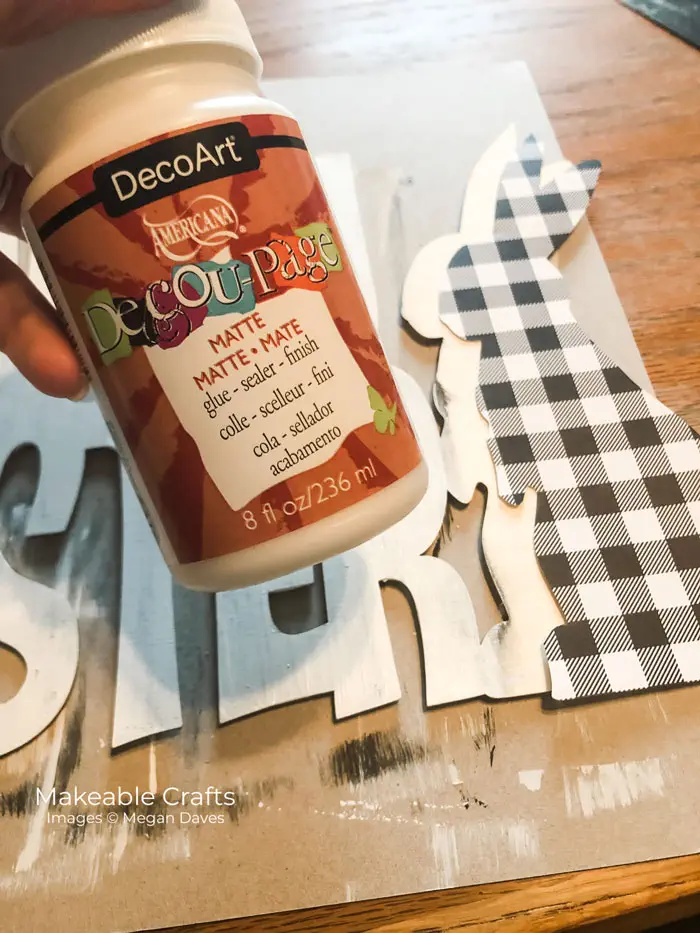 Now your hanger is complete and you can hang it just as is, and try that – BUT then add it to your wood plank and watch the transformation! It's such a game changer! Having that wood plank behind it helps really make your sign pop! I love these two pieces, the hanger and the plank, together.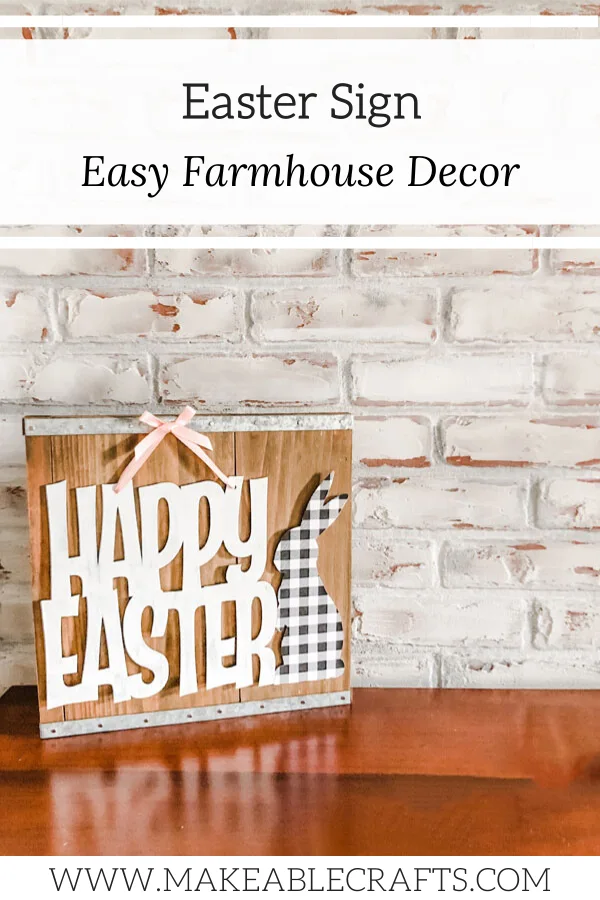 Give this a try! Try it for Easter, try it for any other word cutouts, try it for an everyday sign and not just a holiday – just try it! If you like this idea, don't miss this one 🙂
Thank You
Thank you so much for stopping by today! I hope you enjoyed learning how to make this project and I hope you are inspired to create and add your creation to your home. Try this farmhouse Easter decor and share your projects with me. Go make stuff and make the world better!! XOXO, Meg