If you've browsed any of the decor catalogs lately you will know that seasonal pieces like fall wall decor are the darlings of the decorating world. I don't know about you, but I sure can't afford to change out my decor for every season.
Or can I?
I was looking through one of those high-endy spendy catalogs and spotted a cute little, flat painted acorn about 10″ tall, hanging from a bow. And it was $40!!!! (I would share a pic but I am not sure if that's kosher; trust me, it was ADORABLE!)
Also around the same time I was in Dollar Tree – one of my favorite Makeable Crafts "sources" for all things craftable – and spotted some, you've got it, flat wooden acorns. As Gru said in "Despicable Me" – LIGHTBULB! I grabbed them and practically off-roaded it to get home and try this fall wall decor project.
The Supplies
Before we dive in, let's quickly go over the supplies:
Two Wood Acorns (I got mine from Dollar Tree)
Black and White Felt
Mod Podge
Scrapbook Paper
Hot Glue Gun <– my favorite cordless hot glue gun ever!
Metal Sign (I got mine also from Dollar Tree)
Burlap & Twine
This post contains affiliate links.
The Making
Start by tracing the bottom section of your acorn onto your scrapbook paper. You can use whatever colors you want, I went with black and white to match my fall decor in my dining room.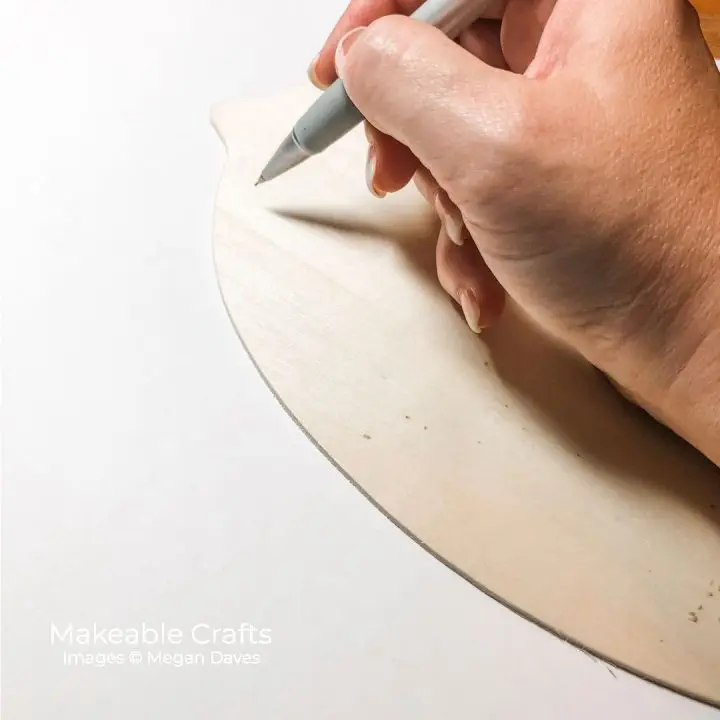 Cut out around your trace line and attach it to the front of your acorn.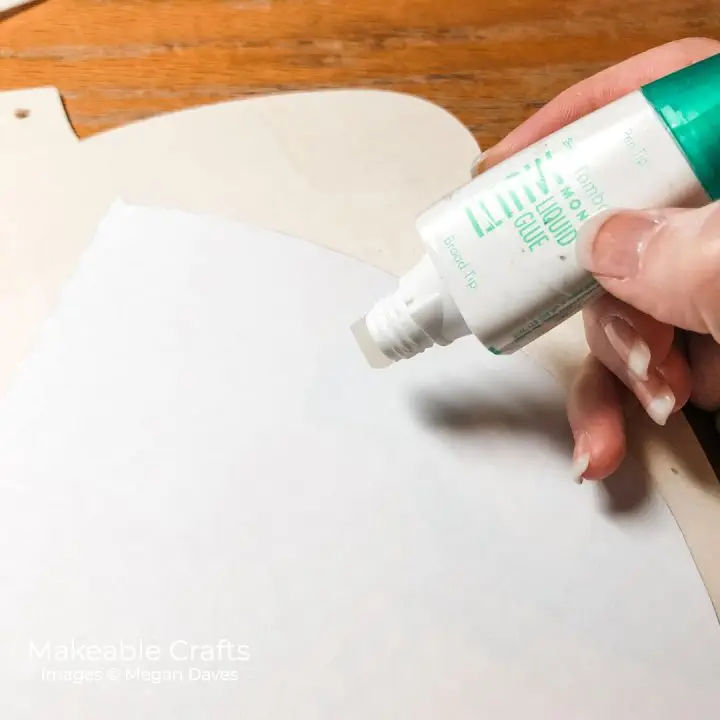 Trace the top part of your acorn onto felt. For darker felt it helps to use a metallic sharpie so you can see your lines.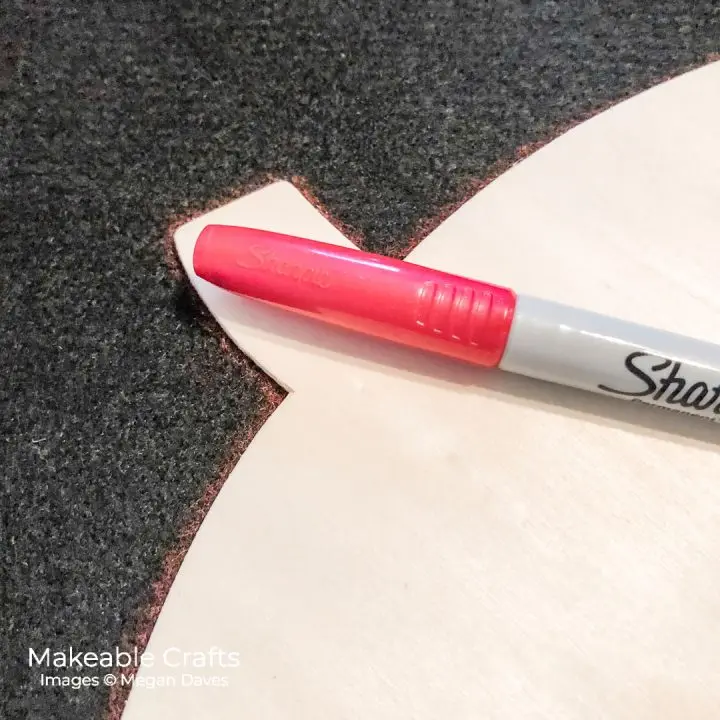 Cut this out and also attach it to your acorn.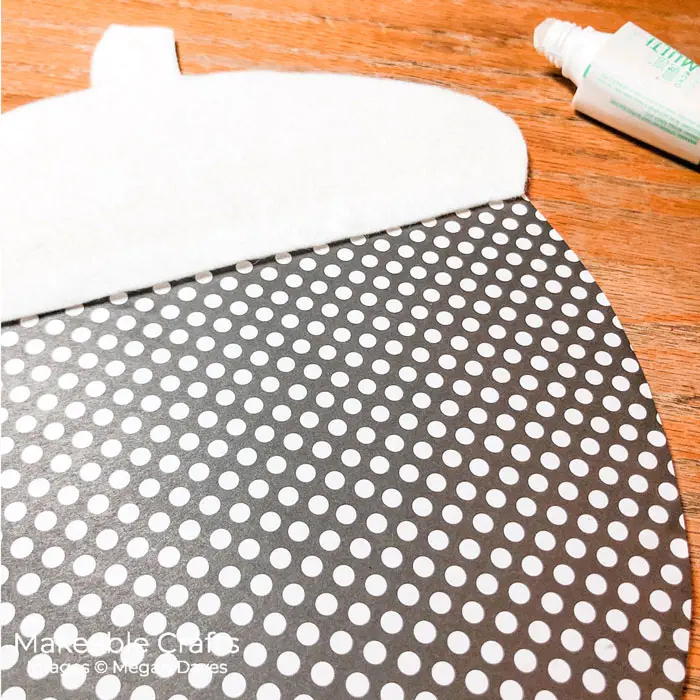 Once these are attached it's time to attach them together. I recommend you use your hot glue gun for this. Overlap part of one acorn over another.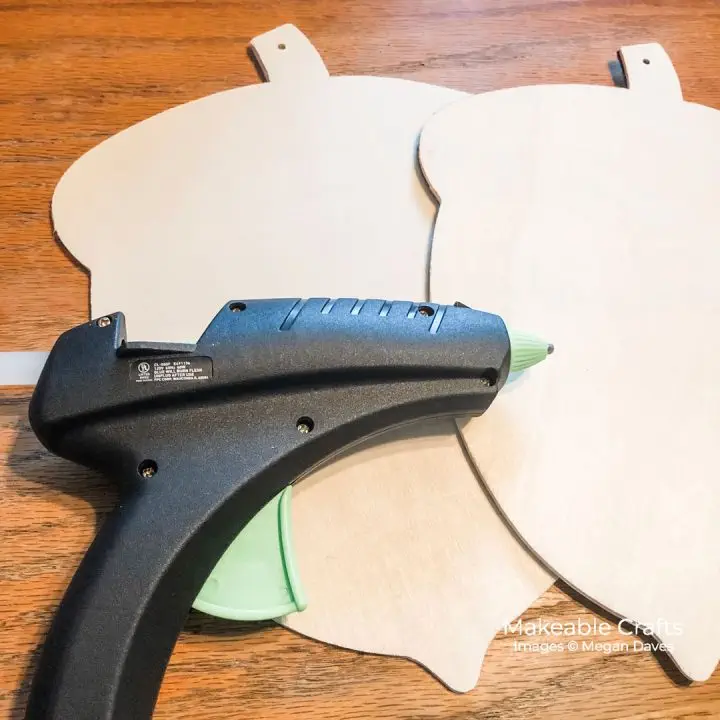 Now you are ready to thread your twine through the top of your acorns. The acorns already had a hole in the top, so really it just needed holes in the felt. I used a large needle to make a hole and thread the twine through it, tying it off on the backside of the acorn.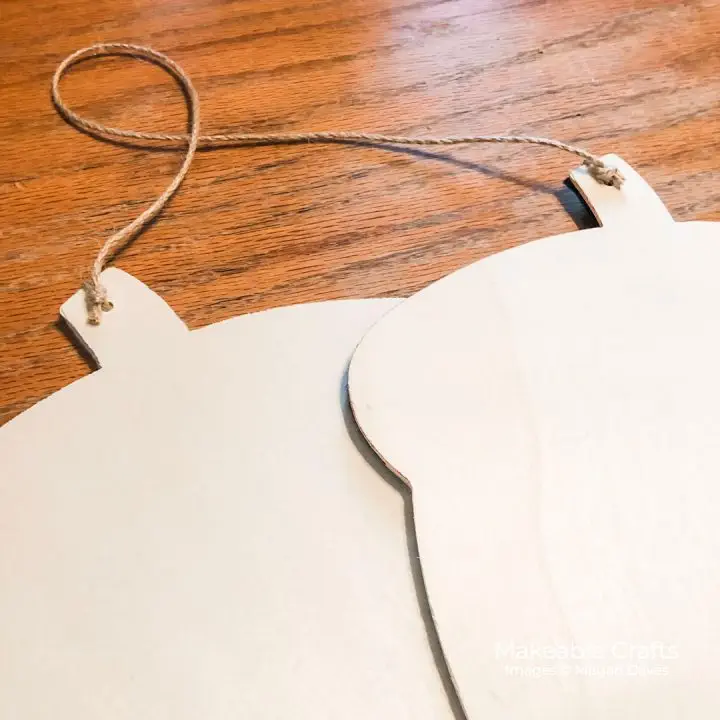 Tie two bows in the same twine and hot glue them on. If you struggle at all with tying bows, be sure to grab our 10 Second Bow Maker here.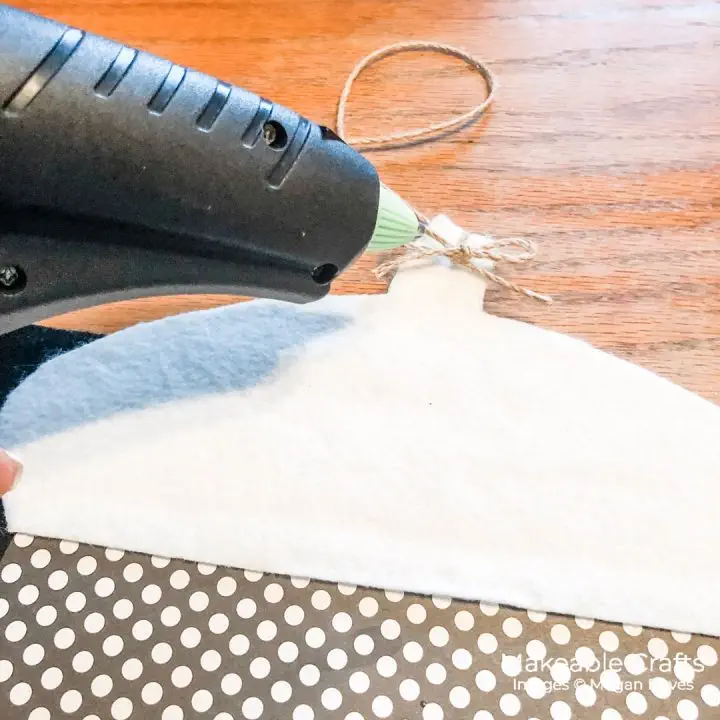 After you find the words you want to use on your acorns, cut down a piece of burlap just a bit bigger than your words. Burlap is one of the most amazing deals at fabric stores that offer coupons. At Hobby Lobby it's $3.99 a yard and then use that dandy 40% off, making it $2.39 for a yard!! It's a supply you want to have on hand year round 🙂 I used Mod Podge to attach my burlap.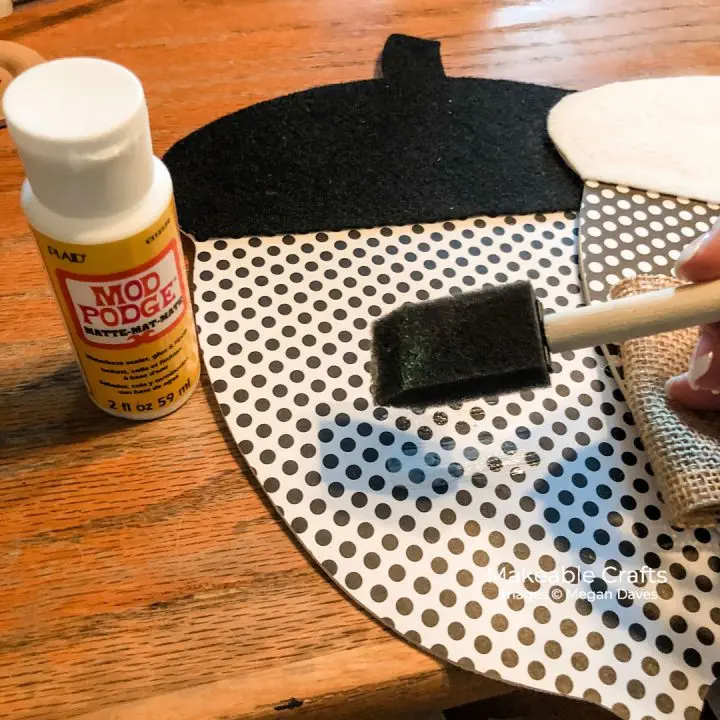 For our final step, we need to add our sentiment to our project. You can use paper mache words, chipboard, metal, anything. For adding metal, I recommend Tacky Glue. And yes, I realize we used four glues on this project. You don't have to use exactly these but when you are a "professional crafter" you have plenty to choose from! Of course I am not confessing one way or the other whether or not I had those in my stash before I started Makeable Crafts! #hoarderwho?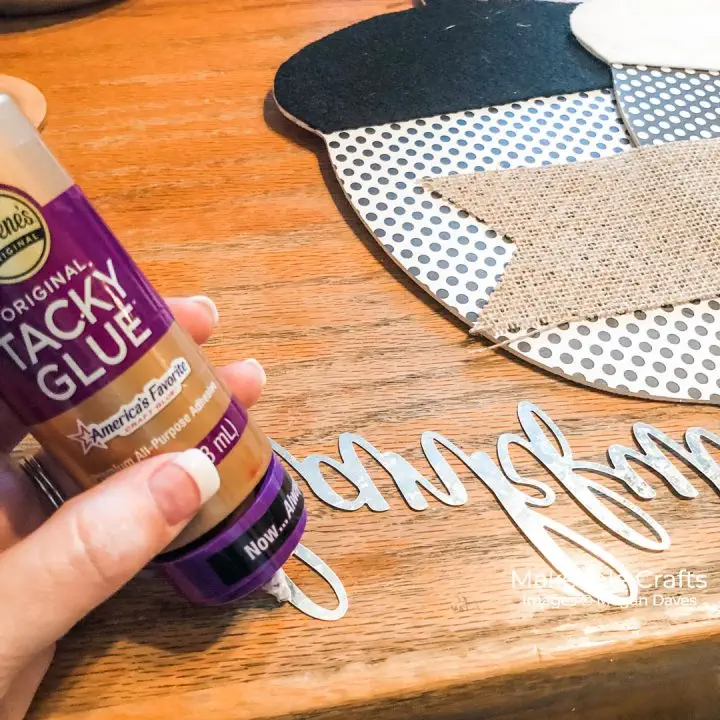 All complete!! That's all there is to making this adorable acorn sign for the fall.
Pin It
To save this image to easily find it again, simply pin the image below to Pinterest.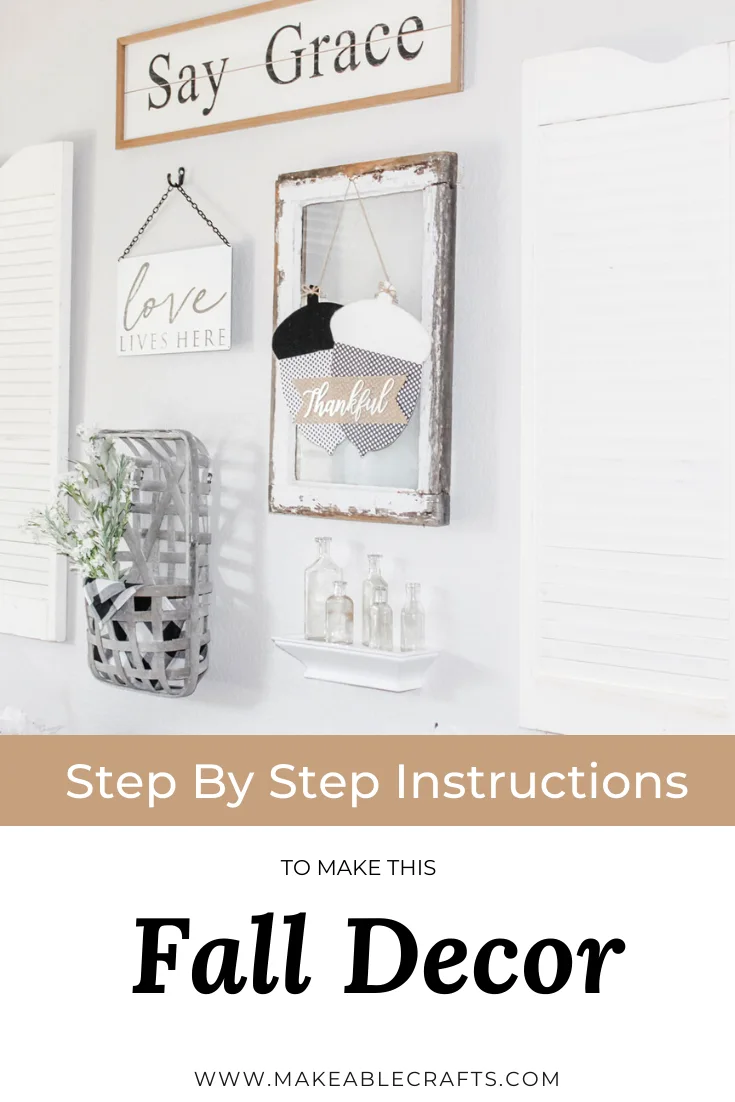 Thank You
Thank you so much for joining me for this project. This fun fall wall decor project can be customized to match your home and you can make it in under 30 minutes. Keep checking back for more crafting inspiration! XOXO, Meg