Quick and easy DIY fall home decor made with Adorable Tags
Ready to see how quickly you can make an adorable handmade fall sign as a piece of DIY fall home decor? This one is so much fun as it includes tags, polka dot paper, adorable little bows, AND only takes 30 minutes to make!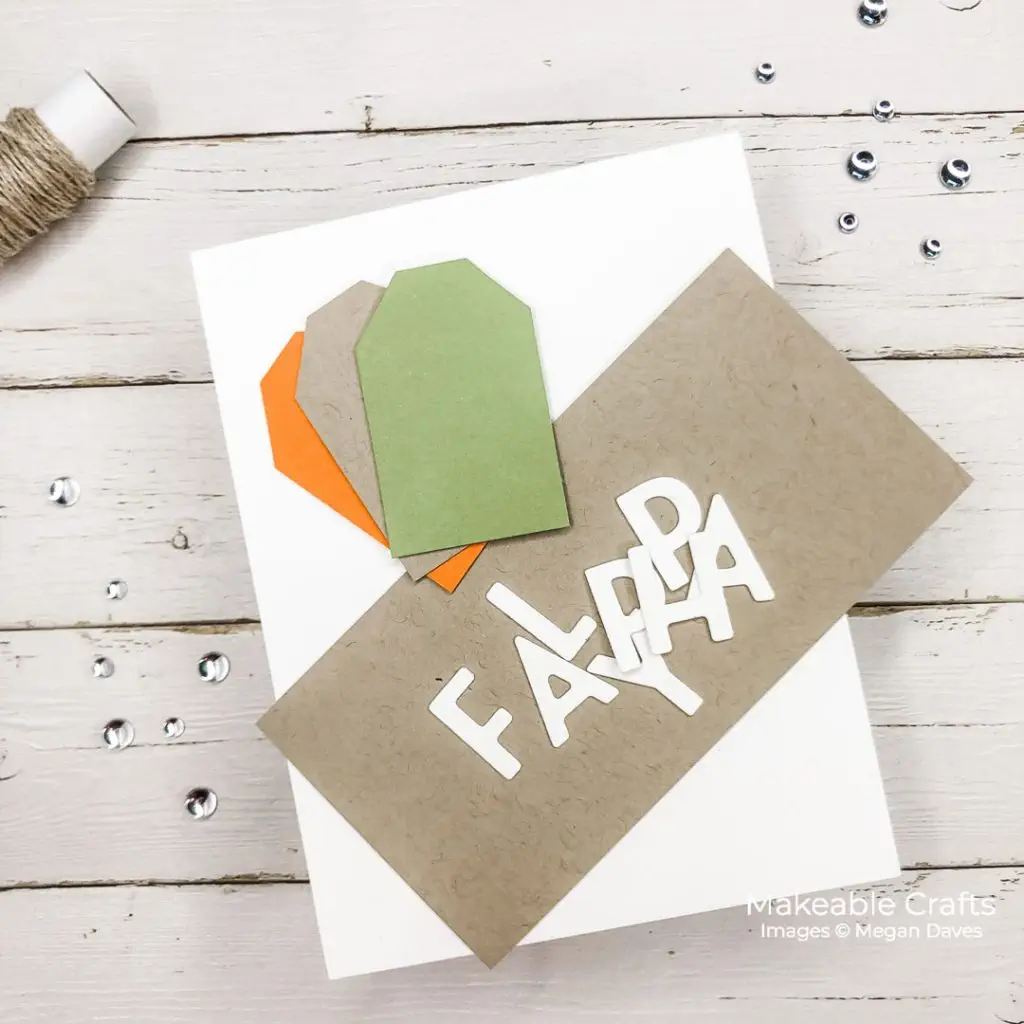 This gem of a project needs just a handful of supplies:
Wood Sign From Hampton Art
Twine
Assorted card stock and patterned paper
Alphabet Dies
Mini Clothes Pins
Glue Dots
Foam Adhesive
Start by making your tags. You can choose however many colors you want, I stuck with three colors to keep the focus on the lettering and words and less on the colors – I wanted them to blend into the background and support the letters not overwhelm.
The size of your tags will depend on the size of your frame. Mine was perfect with sizes of 1-1/4″ x 2″. Then cut off the angles of your rectangles to create a tag.
Cut narrow strips of your patterned paper and add them about 1/2″ up from the bottom of your tag.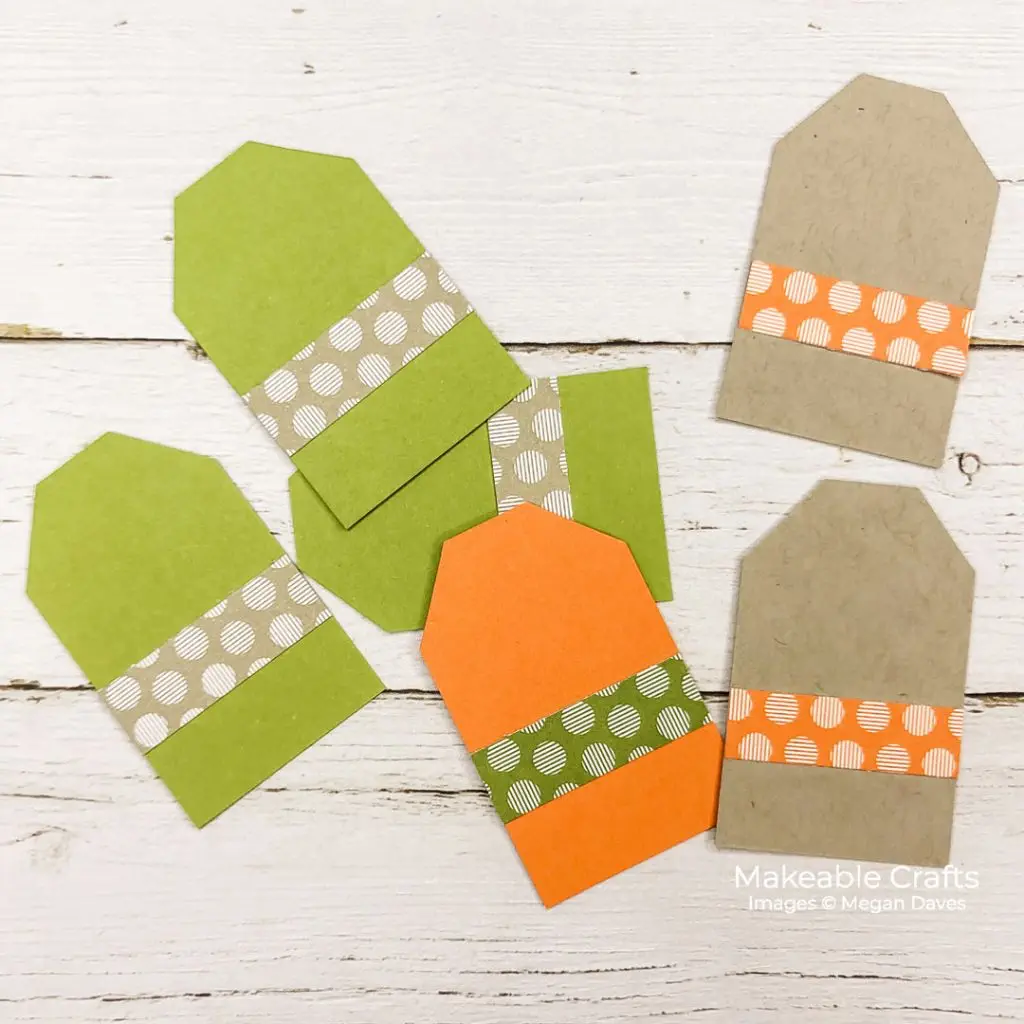 Use your alphabet dies and white card stock and cut out whatever fall phrase you want to go with.
Cut little pieces of foam adhesive and add them behind your letters. This will help your lettering pop even more.
Tie enough bows to have one for each tag. If you struggle at all with tying bows, or tying little bows, use the 10 Second Bow Maker 🙂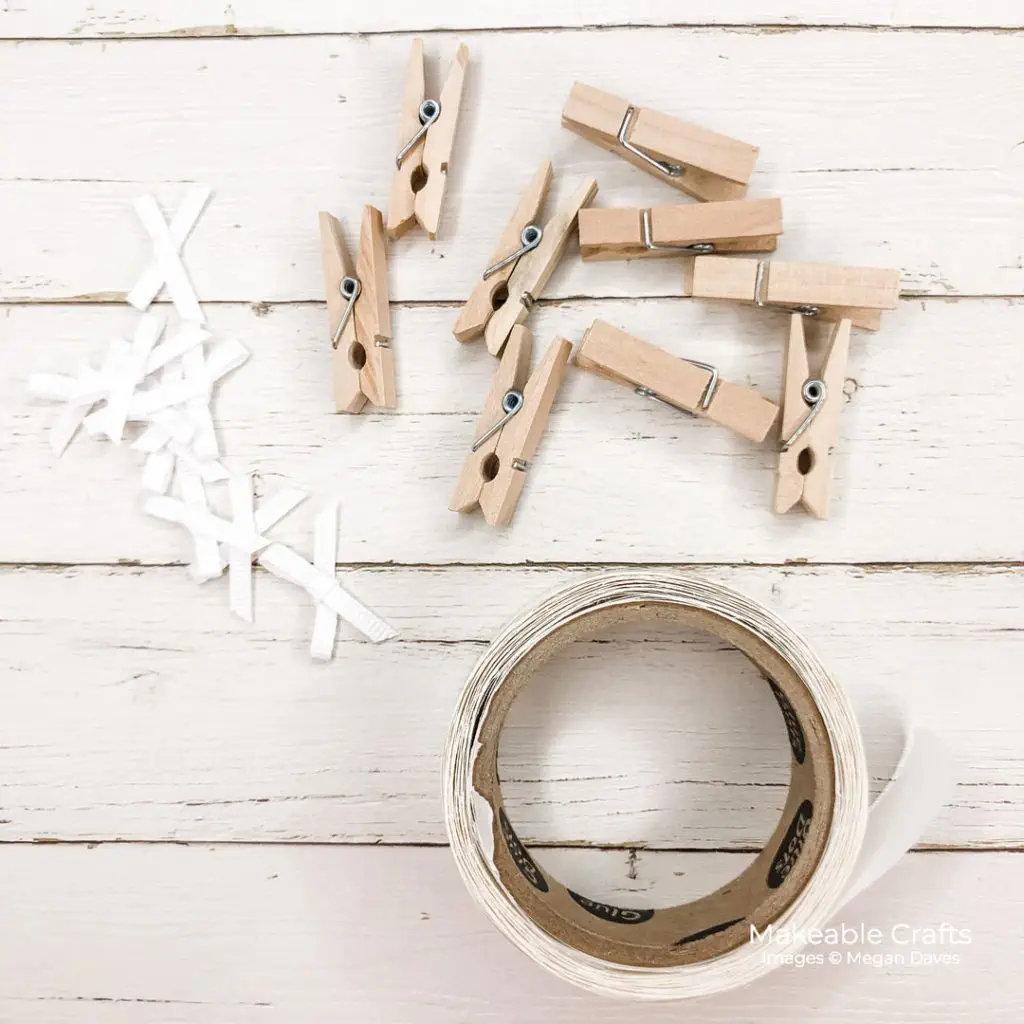 Add twine strips to the back of your frame using Glue Dots.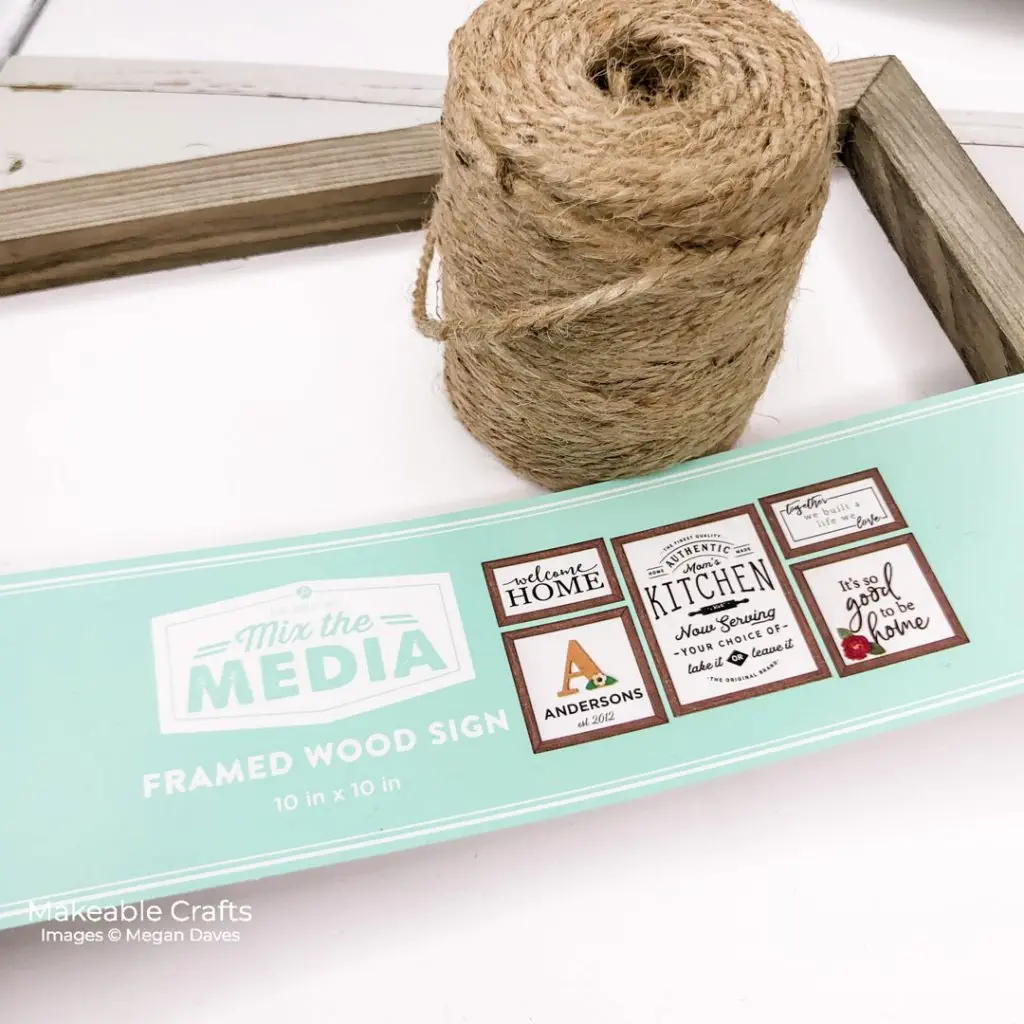 Use your clothespins to clip your tags to your frame and you are done!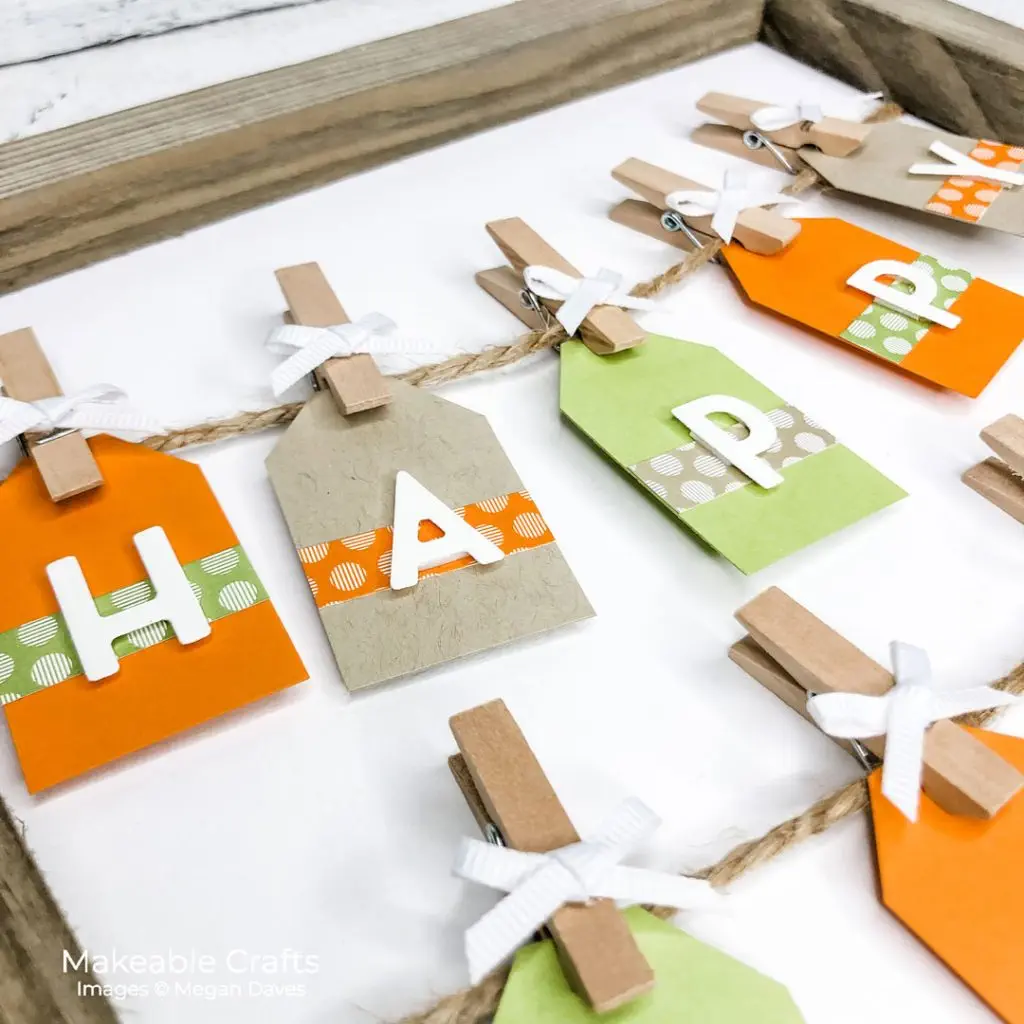 ** These tags are 100% easy to change out for different sayings/seasons/events. The tags are not attached to anything, simply clipped in. I never mind spending money on blanks or wood signs when I know I can use them all year long.
Pin It
Want to save this project to your favorite Makeable Crafts Pinterest Board? Pin this image!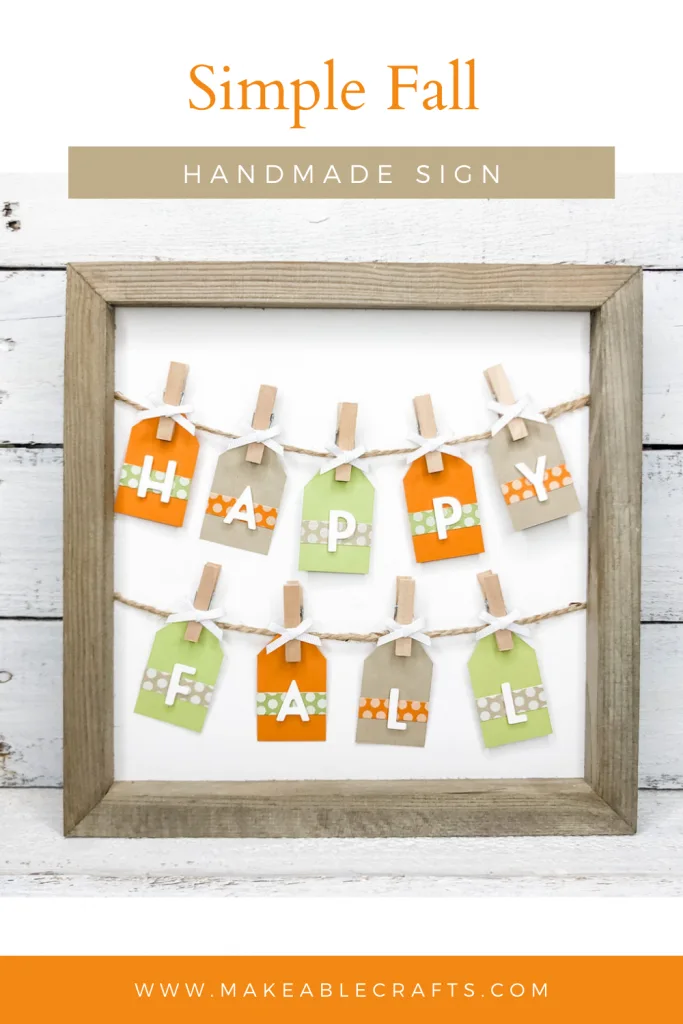 Your Turn
Now it's your turn to make this fun handmade fall sign. With just a handful of supplies, you can create some envy-worthy DIY fall home decor in no time at all. Keep checking back for more Makeable Crafts! XOXO, Meg