Adorable Fabric Pumpkins
Today we are making the most adorable fabric pumpkins! I can't wait to share this project with you and for you to make these. I see these everywhere, but struggle with their price tag. I have a ton of pictures to help make sure your fabric pumpkins turn out perfectly.
You can make these specifically for Halloween or for fall – or for both! It comes down to the fabric that you choose. The best news is, you don't need a lot of supplies AND each pumpkin should cost you less than $2 at most!!!
Supplies
Fabric – TIP: be sure to look at fat quarter and also bandanas for material choices
Needle & Thread
Hot Glue and

Hot Glue Gun

– this is my favorite because it's cordless and works great
Twine

Sewing Machine

(optional)
Sticks
**This post contains affiliate links. If you click one of these links and then make a purchase, I may be compensated. You get the same great prices, and you will be helping to support this site!
Let's Make These Fabric Pumpkins
You will start by cutting your fabric. I made two sizes, a small and a large. For the small you want your fabric to be 8″ x 17″. For the large, go with 12″ x 21″.
Next you will fold your fabric in half, wrong sides facing out. Machine or hand stitch along the side.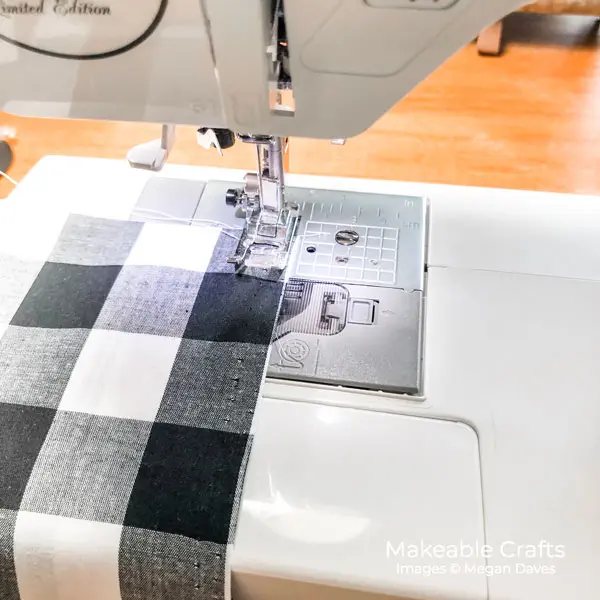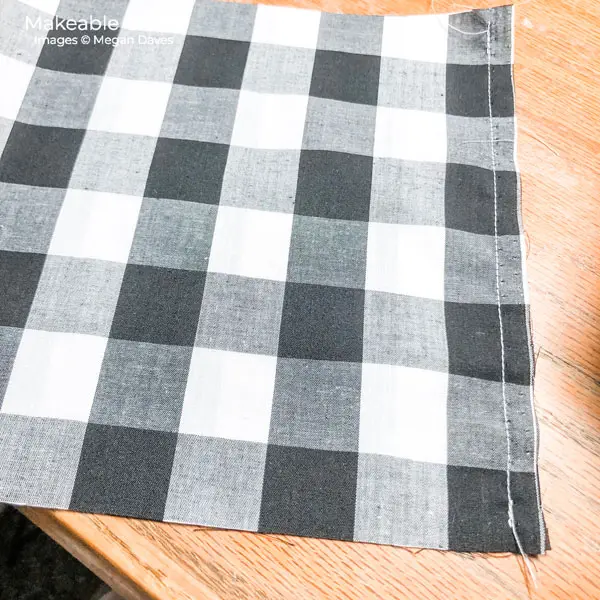 Then you will want to use a running stitch, with your thread doubled, along one side of your fabric. This will be the bottom of your pumpkin. If your fabric has a top and bottom, just make sure you put your running stitch at the bottom.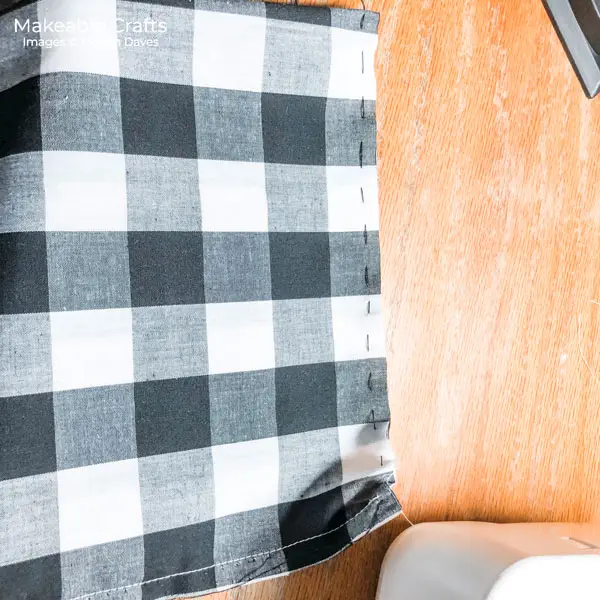 Pull your running stitch to gather your fabric and tie off.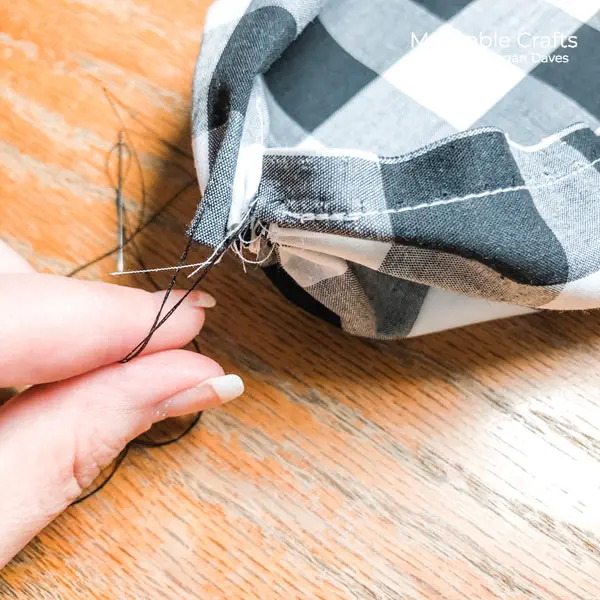 Flip your material right side out.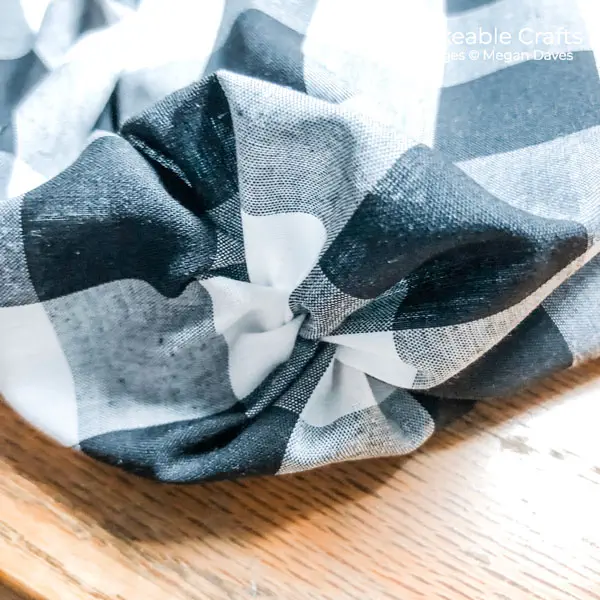 Now it's time to fill with Polyfill. Use as much as you want to stuff your pumpkin as full as you want it.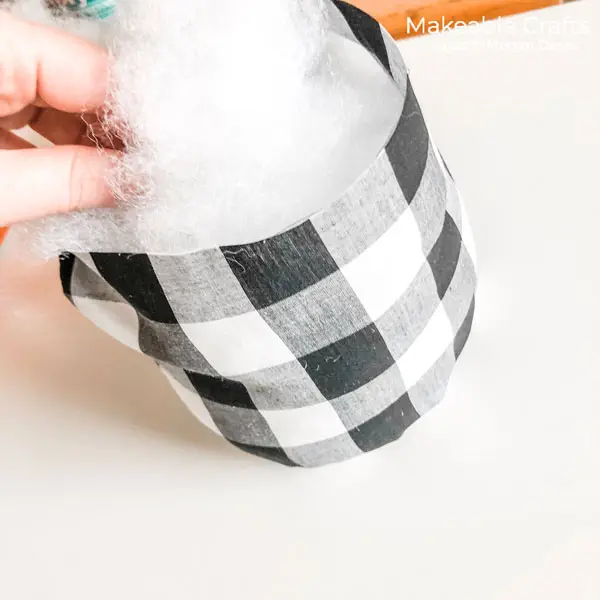 Use another running stitch along the top, pull, gather, and tie off.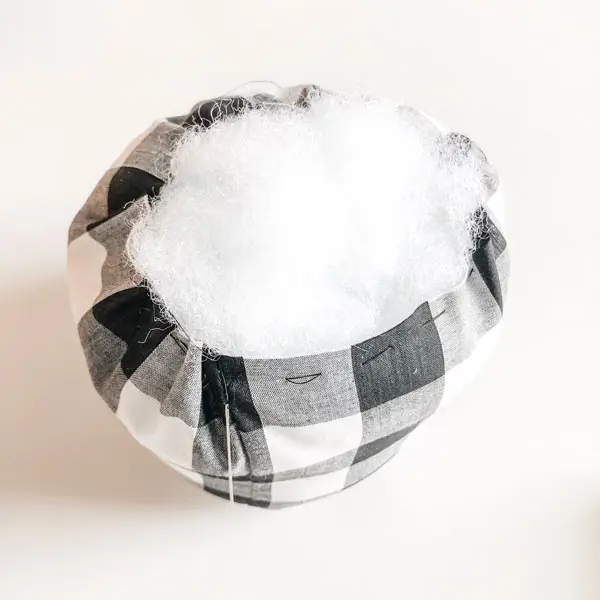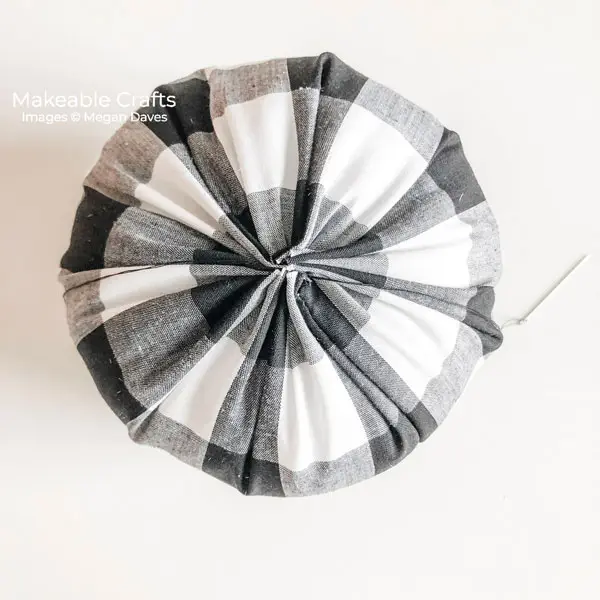 If you want to cinch your pumpkin down and make an indention at the top and bottom, use a long needle, like a doll needle, down through the top of your pumpkin and out the bottom, and repeat the opposite direction before tying off.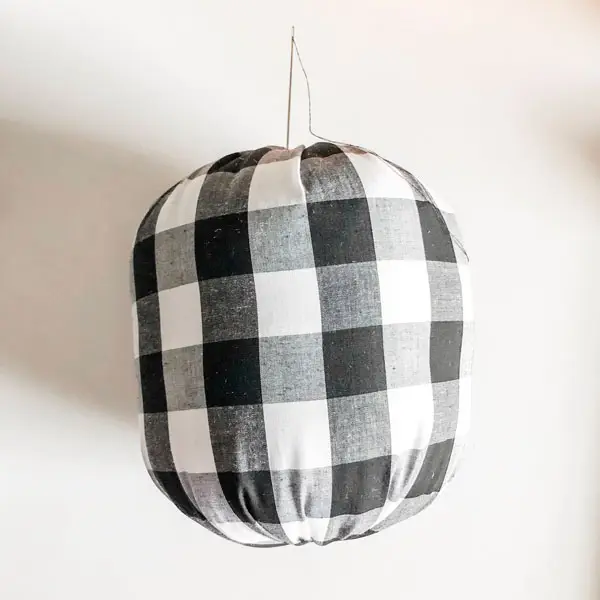 Grab your hot glue and hot glue gun because it's time to add your twine 🙂 Start at the bottom and wrap, be sure to use hot glue at the top and the bottom of your pumpkin but you won't need it along your sides.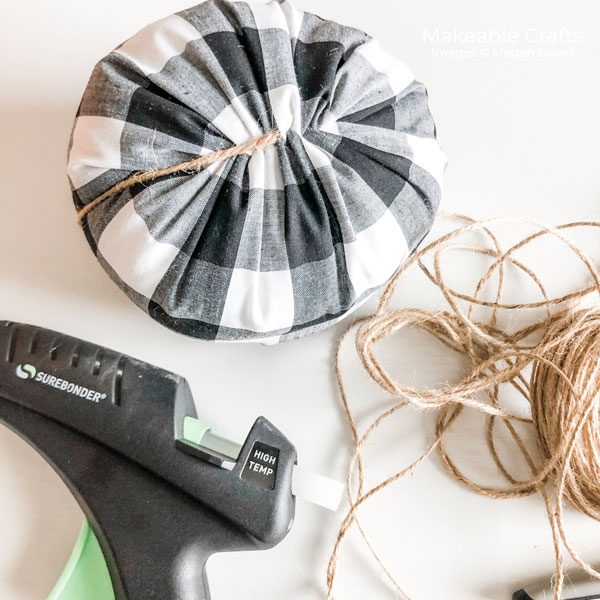 Finish by gluing a stick to the top of your pumpkin.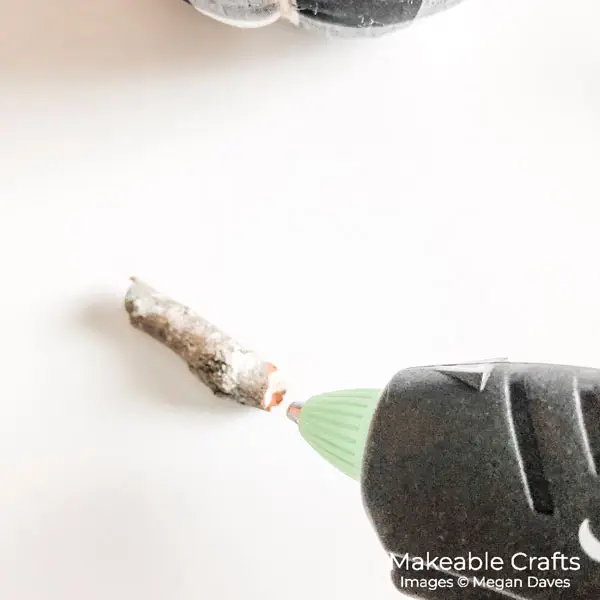 And here it is: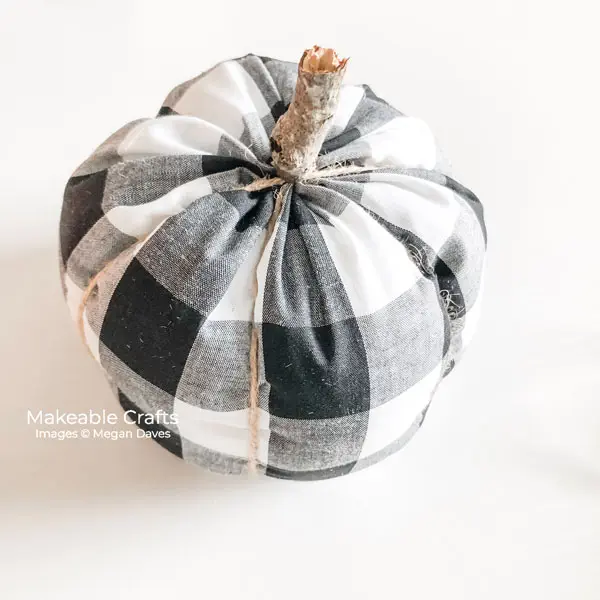 These make the cutest home decor, I love these! They go together quickly, so quick that I made 6 in one Hallmark movie on my DVR. But also keep these in mind for gift giving! For less than the cost of one pumpkin, I was able to make 12, that makes this such a great deal!!!
Your Turn
Now it's your turn! Set your DVR to record, grab your supplies, and add Fabric Pumpkins to your calendar.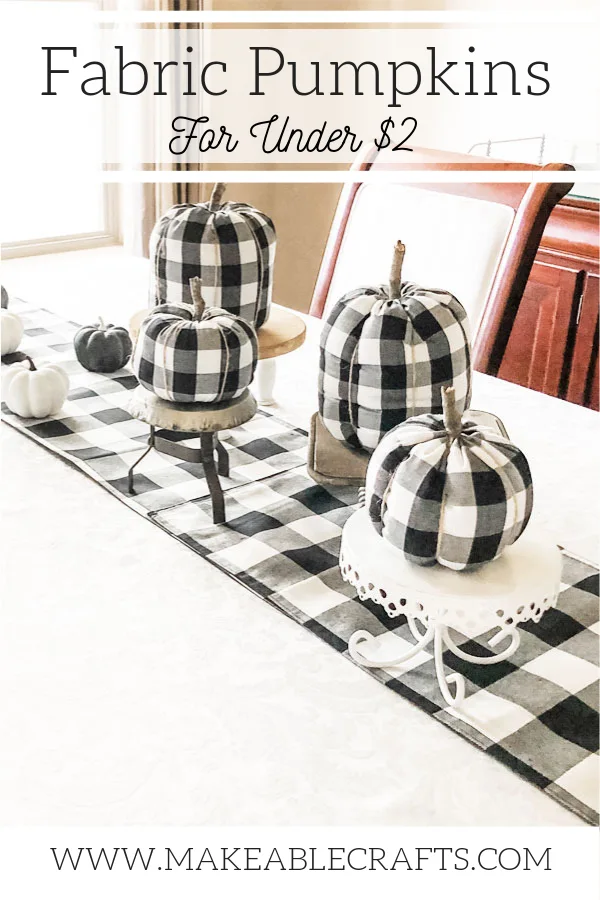 See You Soon
Thank you so much for stopping by! I hope you are inspired to create these adorable fabric pumpkins. Leave me a comment telling me what fabric pattern you would make these with. Keep checking back in, there are a LOT of fall projects coming to Makeable Crafts! XOXO, Meg