Easy Geometric Shaped Pillows
Looking to make some geometric shaped pillows? They are easy and fun – and can be such a great way to spend a morning!
My daughter and I used to make fun throw pillows for her room. She used to love it – and then she became a teenager. When she came to me and asked if we could make some new pillows together, it was just awesome! It meant spend time together, laughing, visiting, and making something.
Emily wanted to make some cute geometric shaped pillows. We picked out some primary colored fabric, she wanted bright colors and not a lot of pattern, just a bit. We used fat quarters for each fabric. They are inexpensive and a great sampling of different materials. Then she picked the shapes, she wanted a parallelogram, a triangle, and an elongated hexagon.
The supplies you will need to create these are:
My sweet friend, Cassie, told me, "Don't ever start sewing if you don't like ironing." And that's the truth! Emily doesn't like to iron, so I did that part. Before you cut your fabric, be sure to press it well. Once that's done, lay it out on your cutting mat and use your rotary cutter to cut to size.
The best thing about these shapes and all the straight line cuts is that you don't have to go with exact measurements, you just need a straight edge.
For the parallelogram, we started with the fabric 9″ x 14. We lined up the acrylic grid on one corner and 3-1/2″ in on the opposite side.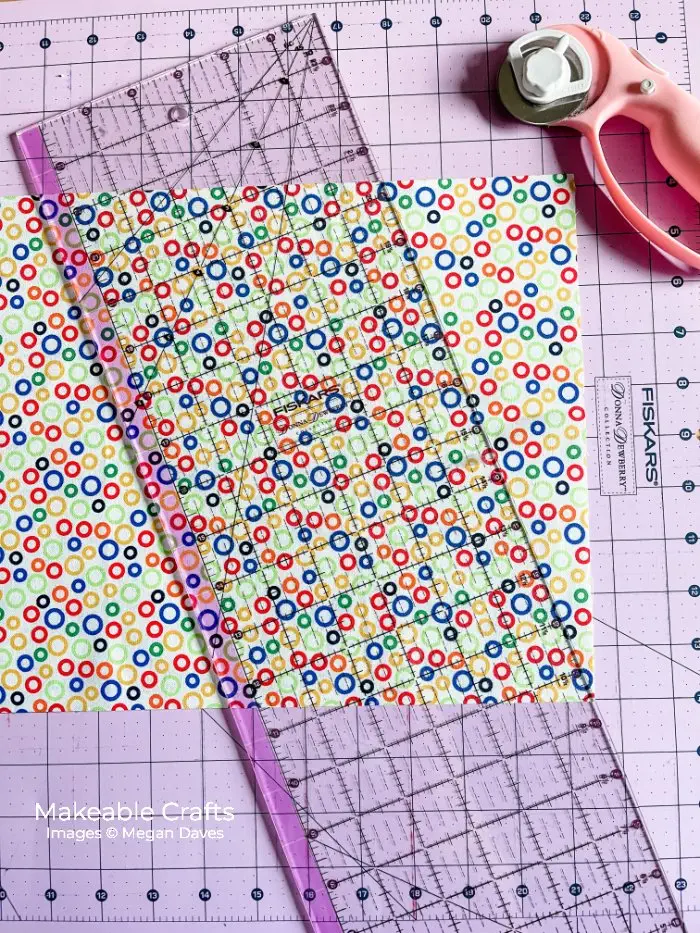 Cut your fabric and rotate it 180 degrees. Use the same measurements for the other side.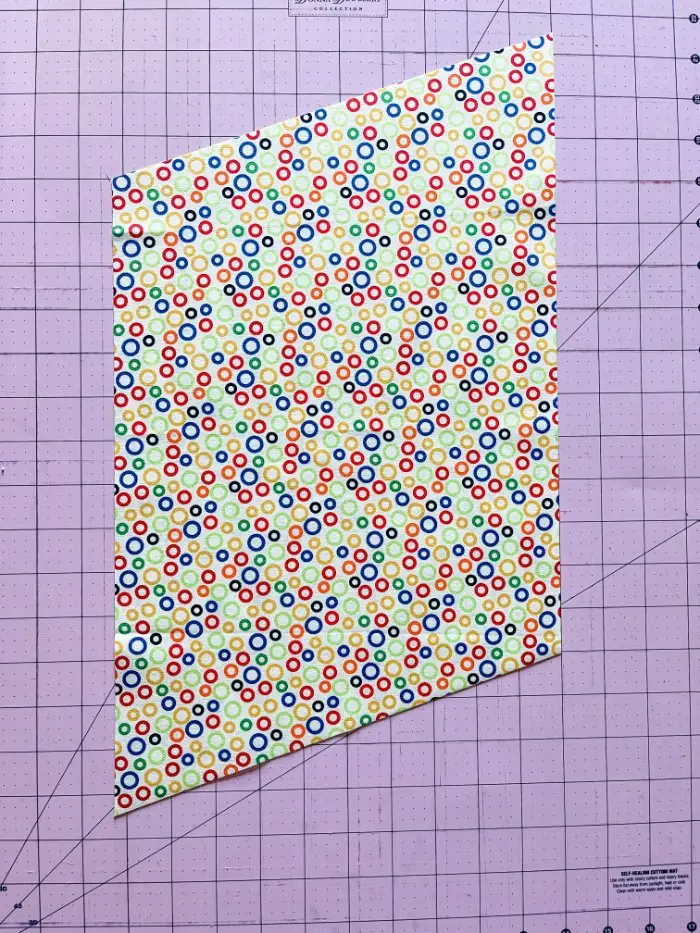 Stitch around three sides and most of the 4th side, leaving enough stuff to turn fabric inside out and stuff with Poly-Fil®.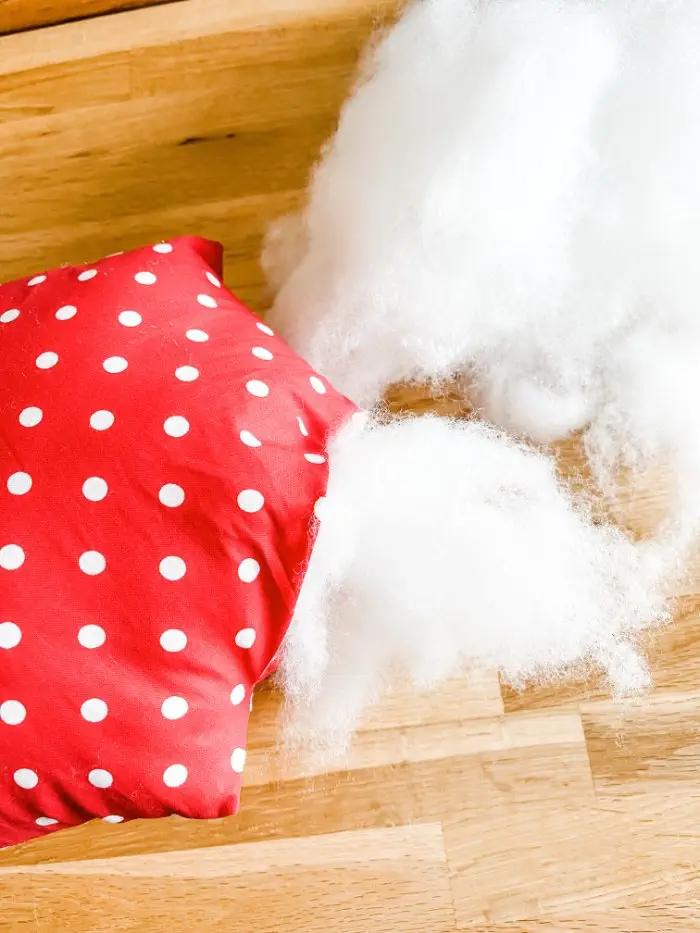 I prefer to iron the fabric again at this point, also be sure to get all your corners crisply turned out. Fill with Poly-Fil® by using small amounts at a time. Start by filling your corners, then add Poly-Fil® until you get the right amount of plumpness. Either sew your edge closed or use iron-on hem tape.
For the hexagon shape, start with your two pieces of fabric together and fold in half. Then cut your angles, we went with 4″ measurement. Repeat all the steps above to complete.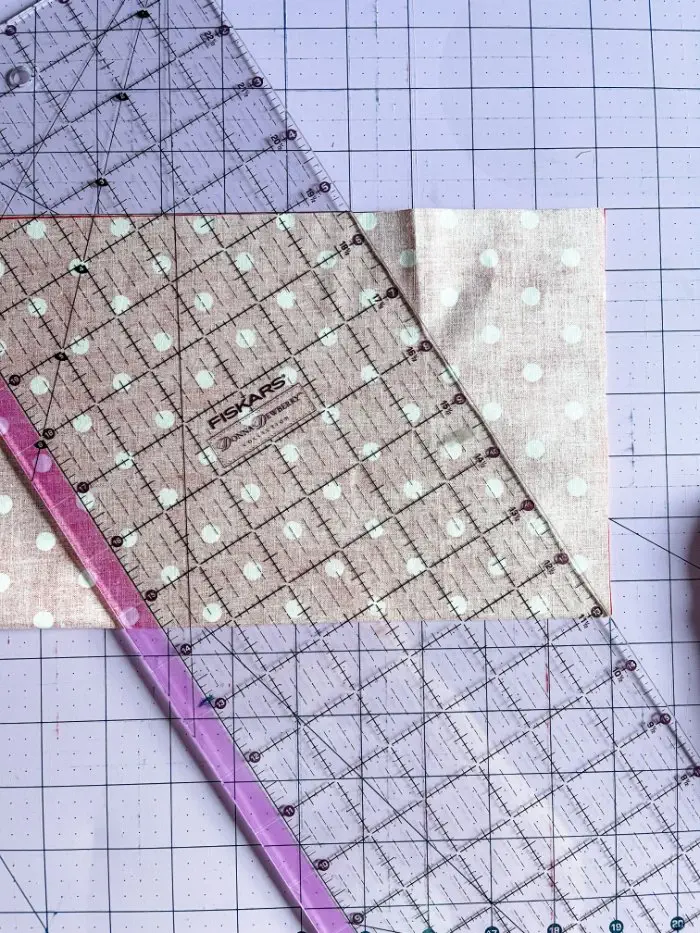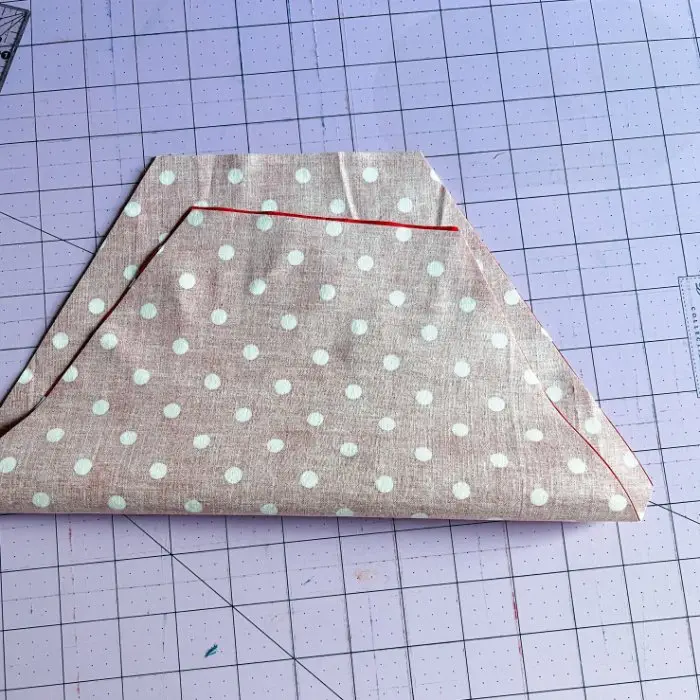 Our triangle started as two 14″ square pieces. With your two pieces of fabric together, fold in half, and cut from one of the outside corners to the folded corner.
In a few hours, you have great pillows made and also have the opportunity to spend quality time while crafting.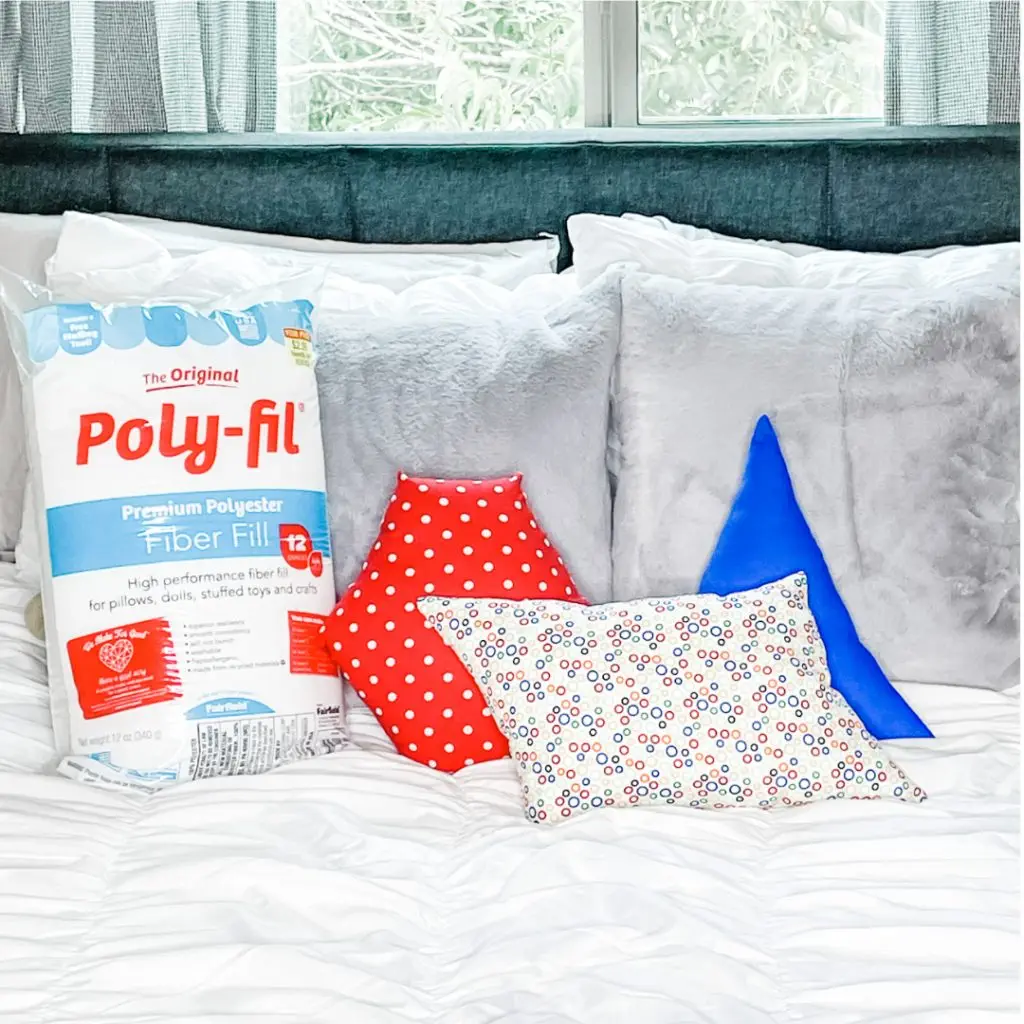 Emily loves her new pillows. She picked out white bedding last year and loves having throw pillows for different seasons. I love that she wanted to make these geometric shape pillows that are perfect for back to school time and also adds pops of color to her room.