Easy DIY Halloween Decorations
Ready to learn how to make these CUTE and easy DIY Halloween decorations? Awesome! This project goes together so quickly, if you blink you just might miss it!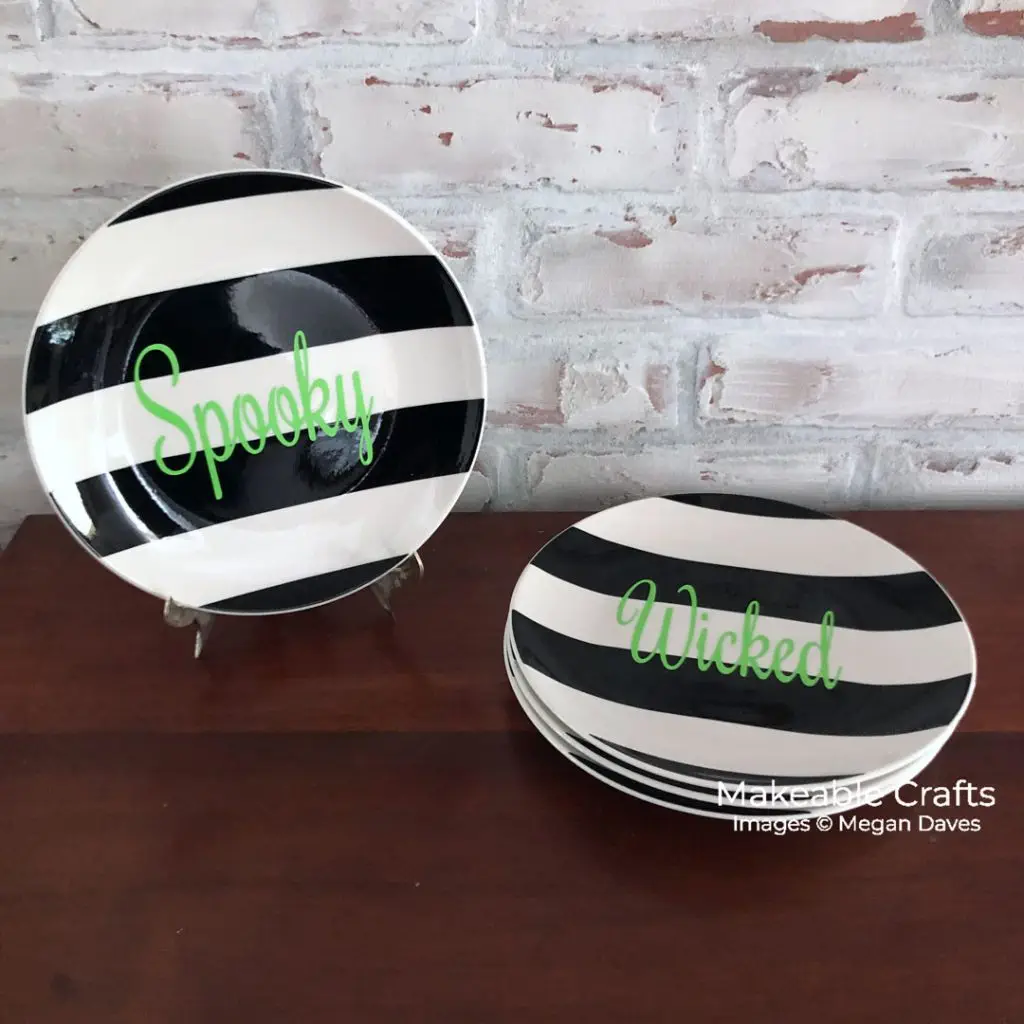 We need just a couple of supplies to complete these:
Black and white striped plates
Green Vinyl
E-Cutter
Transfer Tape
That's it!
The Making of These Easy DIY Halloween Decorations
I started with plates I found at Hobby Lobby, but you can find these in so many places and don't feel like they need to be just like mine. Look for polka dots, or chevrons – mix and match – have a blast picking them out.
Open up your E-Cutter software and design it out. Choose a font that will work for you.
Cut your vinyl and weed it.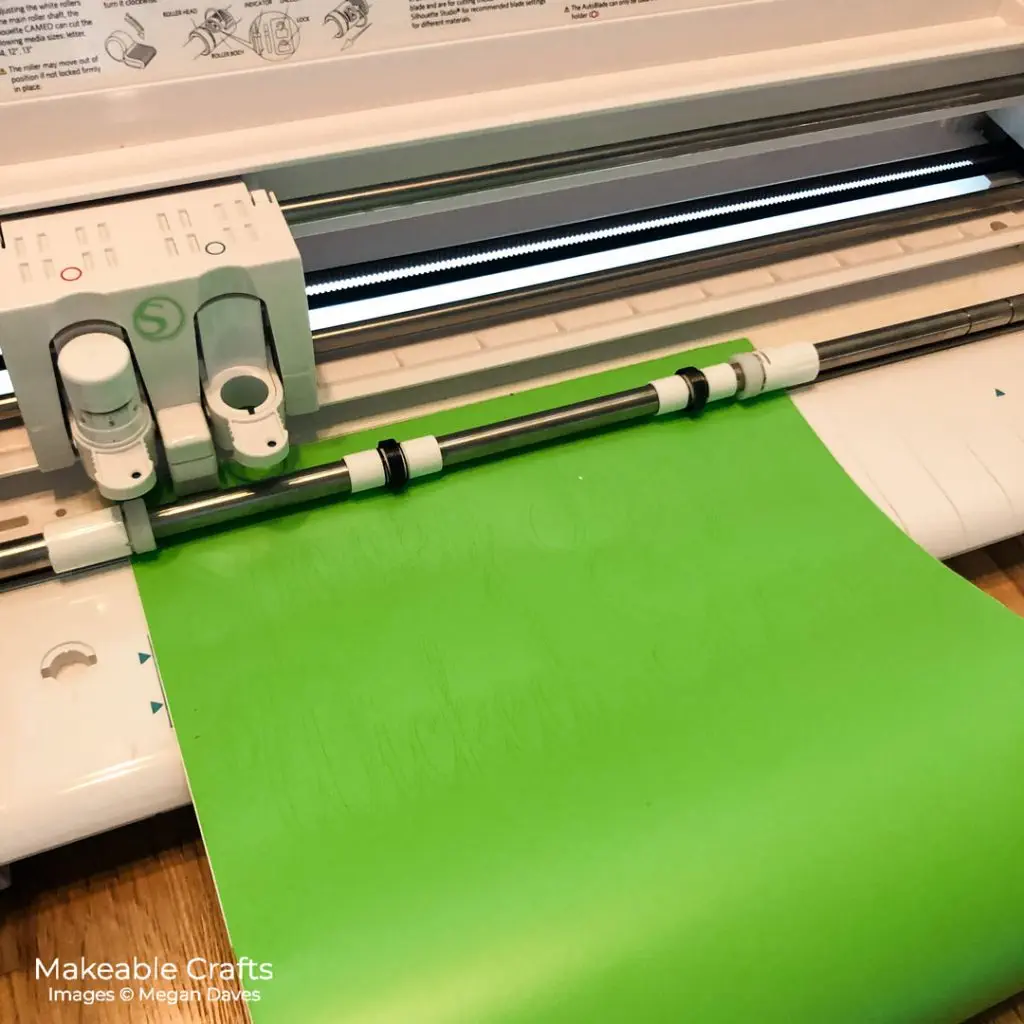 Use your transfer tape to get it from your vinyl backing and onto your plates.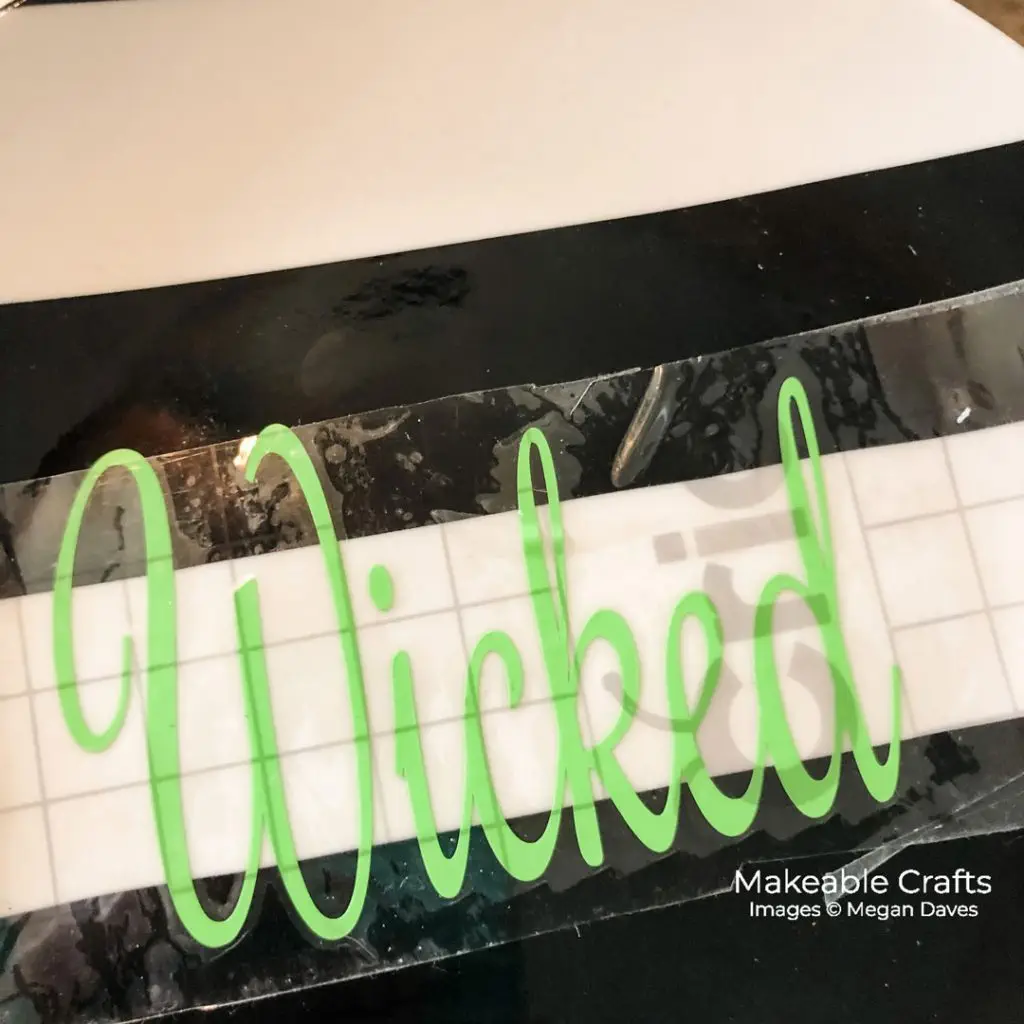 Press into place and remove your transfer tape.
Seriously, that's it!!!
So simple, right?
Let's talk about what else you can do these? I am using mine as decor, but of course I could go with the obvious and use them as plates. But also, vinyl is cheap! I can either package these plates up on Nov 1st for the next 344 days or I can remove the vinyl and make new ones using the same green vinyl and make them for Christmas. Change it out for red vinyl for Valentine's Day. A cute light purple will be great for Easter – see how we can keep going and going? Don't feel like you have to pack them up and have different plates for the rest of the year.
Going to a Halloween party? These make great hostess gifts too! Bring your spooky treats and leave the plate as a gift.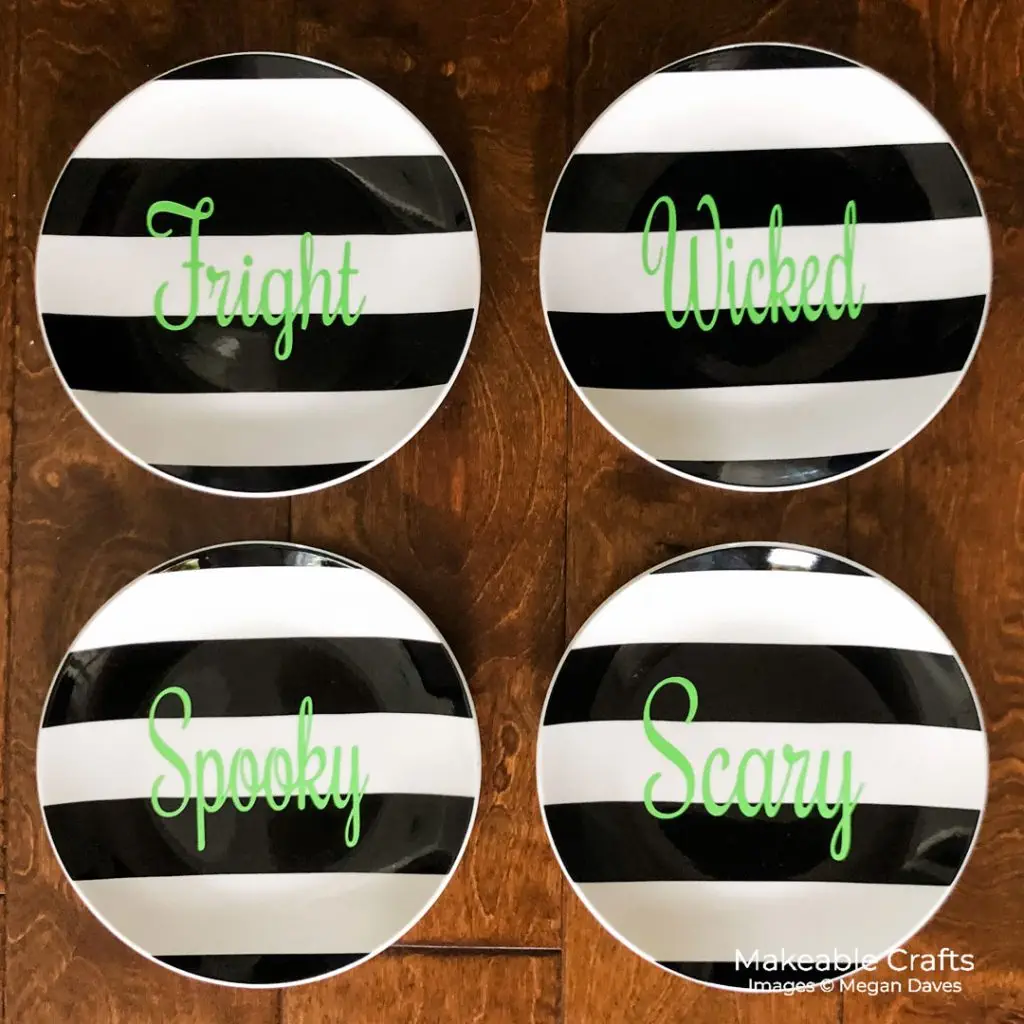 The Skinny
Here is another thing I love to do, shhhh… don't tell anyone. When I am about and about, I find bowls/plates/mugs on clearance. They don't need to be a set at all – just a single cute item here and there. Add a word or words in vinyl, tie them up in a cute cello bag with some crinkle paper and you have a delightful "just because" gift to drop off on someone's doorstep. A great way to share joy and put a smile on someone's face. Want to take that a step further? Do it anonymously!!! Just an early morning drop off with a note that let's them know that you think they are awesome and deserve a fun treat.
Your Turn
Your turn to make these. Whether you are looking to make a set of these for easy DIY Halloween decorations or to make and give, get to making!! These are just so stinking cute, fun, and easy! Until next time, my friends! XOXO, Meg