Today I have a farmhouse Easter print free printable for you! I love making Easter decorations, as the Easter holidays are my favorite! If you are like me at all, you are always on the lookout for fun Easter activities. This printable craft can be a great addition to your home and include quality time crafting – or quality time with your family. Springtime is such an exciting time of the year. Everything is fresh, fun, and the wildflowers are in bloom.
For years I thought that creating a fun Easter home was just for when you have younger children. But the older my child gets, the more excited I get to decorate our home.
Are you ready to add some colorful and creative flair to your Easter decorations? Look no further than this easy DIY project that uses a free printable, a canvas from the dollar tree, and some acrylic paint.
I designed this printable to be a full 8-1/2″ x 11″, but you can print at whatever percentage that will work for your frame. Out of all the Easter sign ideas I've created, I think this is my favorite.
First, gather your materials. You'll need:
*contains affiliate links
Simple Prep
I love using the frame from a canvas, as they affordable and stainable. All you have to do is remove the canvas and the staples first. That is the only "hard work" of the project, and it isn't that hard. I save my canvas for other projects. But you can also use a picture frame, it's whatever you choose.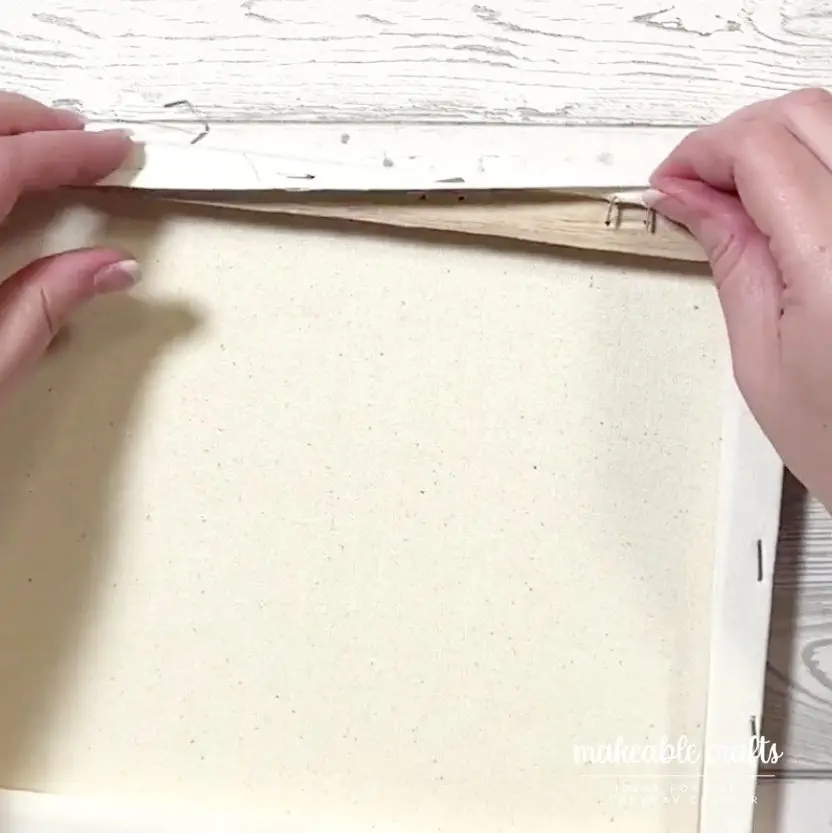 Simple Painting
Now it's time to paint your canvas frame. Choose a color that complements your printable and use either a paintbrush or a baby wipe. I like using baby wipes for these because it will dry fast and look like wood stain when we are done. Let it dry completely before adding your image to it. I went with the Espresso color from DecoArt paint. It's an acrylic paint that's one of my go-to colors.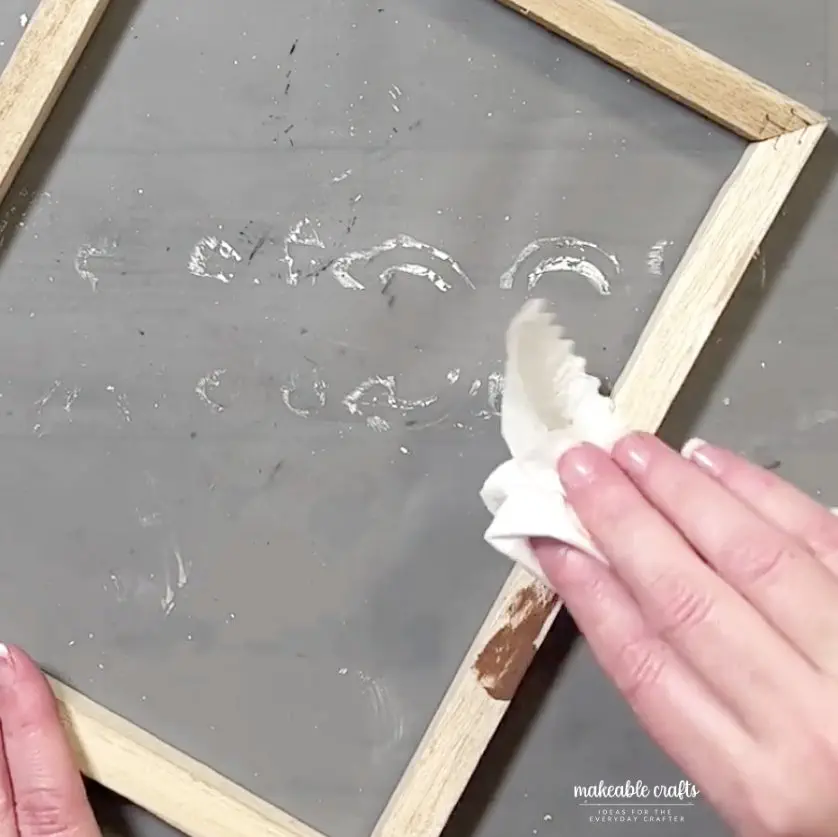 Print out your Easter print free download. trim it down to the size of your frame, then set it aside. The outside of my frame is 8″ x 10″, and the wood is 1/2″ wide. So I cut mine down to 7-3/4″ x 9-3/4. (Please keep in mind that this printable is for personal use only.)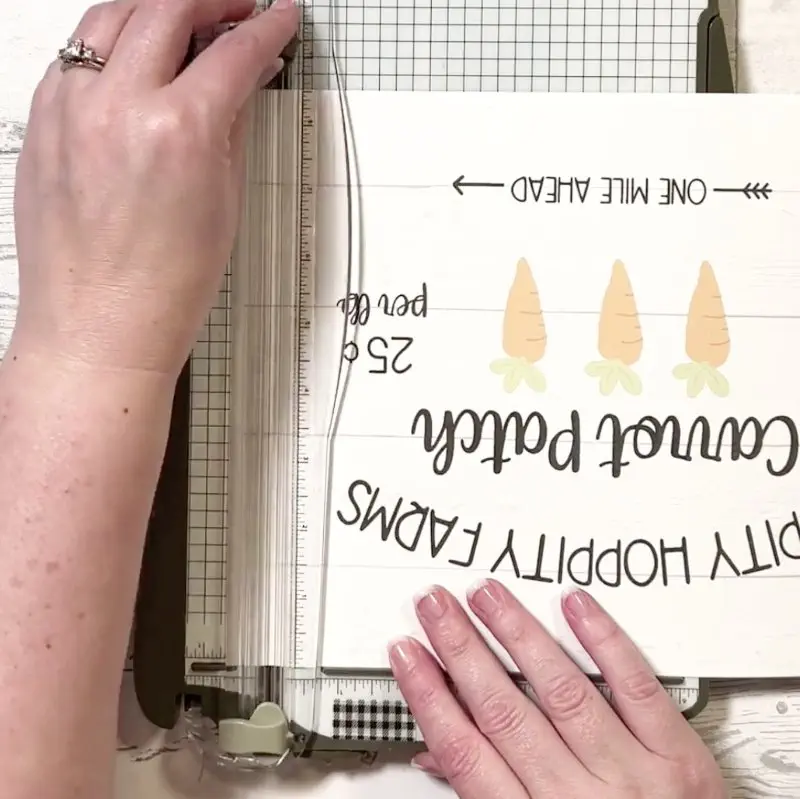 Simple Assembly
Once your frame is dry, you can start adding your printable. Use a small amount of glue or adhesive to attach the printable to the back of your frame. Smooth out any wrinkles or bubbles carefully to ensure it looks neat and tidy.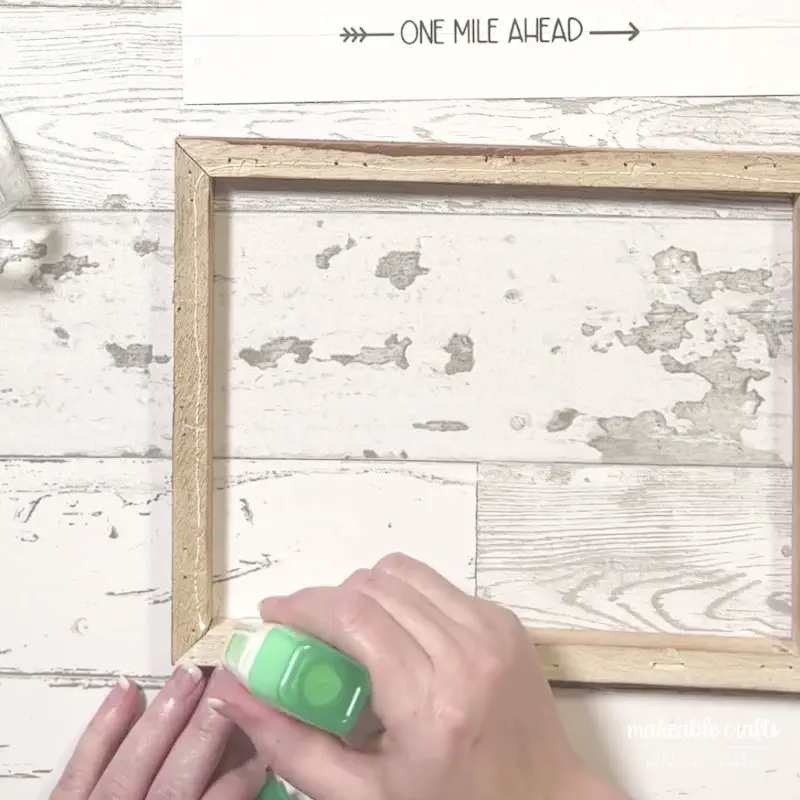 And just like that, your project is complete! Add a cute addition, like a carrot or bunny, to each corner. Display this on your Easter mantel. Get creative and have fun with it, this project is a lot of fun.
This project is also a fun way to spend time with your kids of all ages. You can pick who does what part of the project and together create. The whole family can get in on this, especially when you let your older kids have a say in who does what. While pulling staples may not be ideal for your young kids, your older teens may love that part best. My daughter loves doing that part! You can pick which family member does which part. This is a fun crafts idea for the whole family – or for you to have time to yourself crafting away!
Finally, step back and admire your handiwork! You now have a beautiful and unique Easter decoration that you made yourself. You can hang it up on a wall or prop it up on a mantle or table for all to see.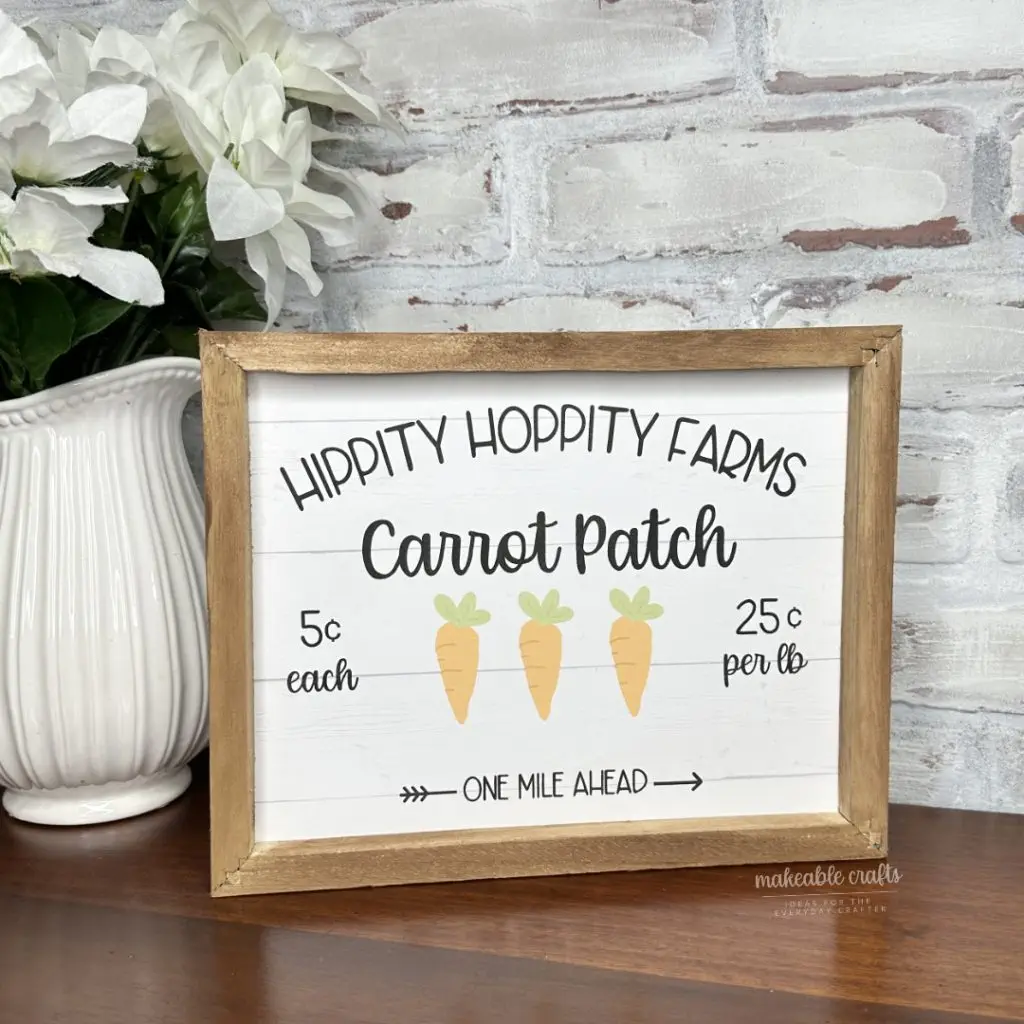 Simple Alternatives
Different ways to use this printable:
Size it down smaller and turn it into an Easter time handmade card
Cupcake toppers (each carrot can be a topper, the prices can be a topper, and each word at the top can be a topper)
Size it down and use it as Easter treats wrappers
Print several and use them as Easter egg hunt signs – or carrot hunt, which we do in our family
Print it out and cover the carrots with an Easter chick or a cute Easter bunny
Make these as gifts for your fellow Sunday school friends
Trim it out with spring flowers in the lower corners
This DIY project is not only easy and affordable, but it also allows you to customize your Easter decor to fit your personal style. You can choose from a variety of free printables and paint colors to make it truly your own. Plus, it's a fun activity to do with family and friends, or even by yourself.
So why not try out this DIY Easter fun decor idea and bring some festive cheer to your home this holiday season? With just a few simple materials and some creativity, you can create a beautiful and unique decoration that you'll be proud to display. And as I said before, Easter projects are my absolute favorite! Which means this download is one of my favorite Easter printables I have on Makeable Crafts.
If you are looking for other Easter crafts, try this one here, and this one here.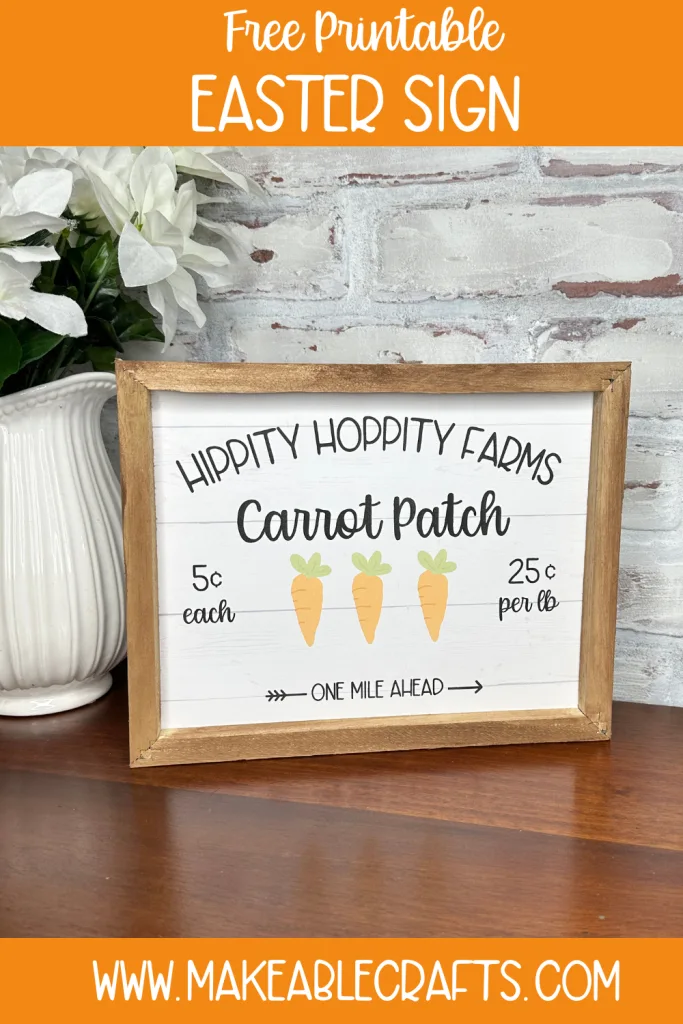 Looking For More Easter Printables?
I've joined up with other fun bloggers to bring you a lot of ideas!!
Easter Bunny Footprints – Homemade Heather
He Is Risen Sign – The Girl Creative
Doodle the Easter Bunny – Creatively Beth
Easter Card Printable – Try It, Like it
Easter Bunny Tickets – Me and My Inklings
Printables for Easter – Team Creative Crafts
Easter Egg Suncatcher – Artsy Fartsy Mama
Easter Basket Tags – 100 Affections
Spring Bunny Wall Art – Pretty DIY Home
Free Easter Print – Makeable Crafts
Peeps Printable – Our Crafty Mom
Easter Maze – Shower and Party Printables
Treat Bag Topper – Michelle J Designs
Closed for Easter Sign – The Crafty Blog Stalker
Printable Easter Card – Liz On Call
Easter Activities Coloring Book – Ink Happi
Treats for Easter Bunny Placemats – Kara Creates
Thank You
Stay tuned to Makeable Crafts or more fun ideas for the wonderful Easter Sunday this year and years to come! I love bringing you ideas and crafts that are things you can make and be proud of. It's what fuels me and keeps me creating. Let me know your thoughts on this printable. I'm good with honesty! But if you like it, I want to make more like it just for you! If there are projects you want to see, like fun Easter egg hunt ideas or a cute printable for the Jelly Bean Prayer, please share in the comments below! Happy crafting my friends, and I will see you in the next project. XOXO, Meg