Easter Bookmarks For Kids
I can't wait to share these Easter bookmarks for kids – you can make them for them or with them – they are just too cute! AND they don't take a lot of time or supplies – even better, right? This is a great project to make with kids, they are fun for kids to gift to other kids – you need to decide what parts of the project that they can participate on based on age and your comfort level.
Personally, I love to read and have to have a bookmark. I know that there is Team Bookmark and Team Dog Ear – I am 100% Team Bookmark!!!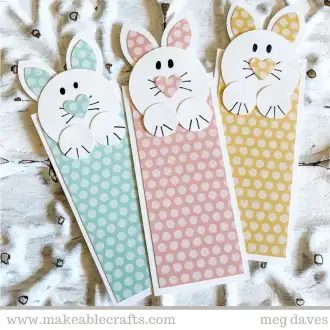 To start with you will need to gather up a few supplies:
Card Stock and Patterned Paper
Circle Punches (or print circles and use them as a pattern)
Glue
Marker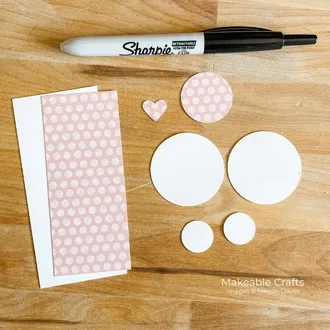 The Making
First begin by cutting down your patterned paper to 1-3/4″ x 4-1/4″. Then cut a piece of white card stock to 2″ x 4-1/2″. Layer these together. This is the base of your bookmark.
Now it's time to make our Punch Art Bunny!
I used a 1-3/4″ Circle Punch for my bunny face, and just used it on white card stock. Then draw your whiskers and your eyes.
Use a small heart punch for the nose with the same patterned paper you used for your bookmark. Glue that in place.
Attach your bunny head to your bookmark.
Now we get to stretch our circles in a fun and creative way to make our ears.
Start with a bit smaller size circle punch, I went with a 1-1/2″ circle punch for my patterned paper. Start by just punching a circle. Then slide your paper back into your punch through the side to re-punch it into a cat eye shape. Do this two times.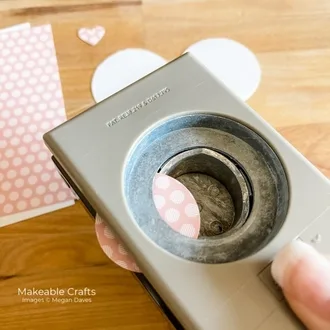 Now grab your bigger size circle punch – I am still using my 1-3/4″ one. Punch a circle from white card stock and add your patterned paper near the edge leaving a border. Then slide these layers back into the side of the punch as we did before and punch leaving a white border on both sides.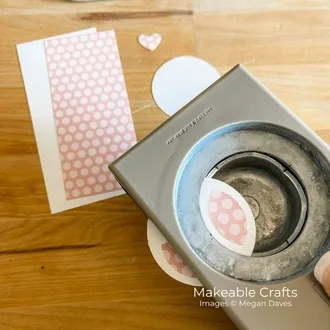 Secure your ears behind your bunny head and we move onto the front paws.
This is done easily with a 3/4″ circle punch. Punch out two circles from white card stock, draw lines near the bottom and add them as shown.
And in minutes, you have these adorable Easter bookmarks for kids!
But Wait, There's More!
Let's color! You can print these coloring pages out to help tackle the "Mom, I'm bored" moments in your life. And feel free to print multiples to give to other kids as you give them bookmarks.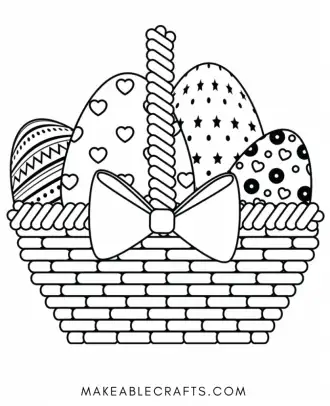 Thank You
Thank you so much for trying these Easter bookmarks for kids and the coloring pages. I hope you enjoy making them! Before you go, leave me a comment below and let me know if you are on Team Bookmark or Team Dog Ear. See you in the next project! XOXO, Meg