Dollar Tree Valentine DIY Decor Item
Today we are making the cutest Dollar Tree Valentine DIY decor item! And we are making it for next to nothing – yet it's adorable!
We are starting with a simple pallet from the Dollar Tree, plus some bead stickers. Then a little paint, two wood letters, a wood block, and some Baker's Twine. That's all it takes to make this delightful home decor piece.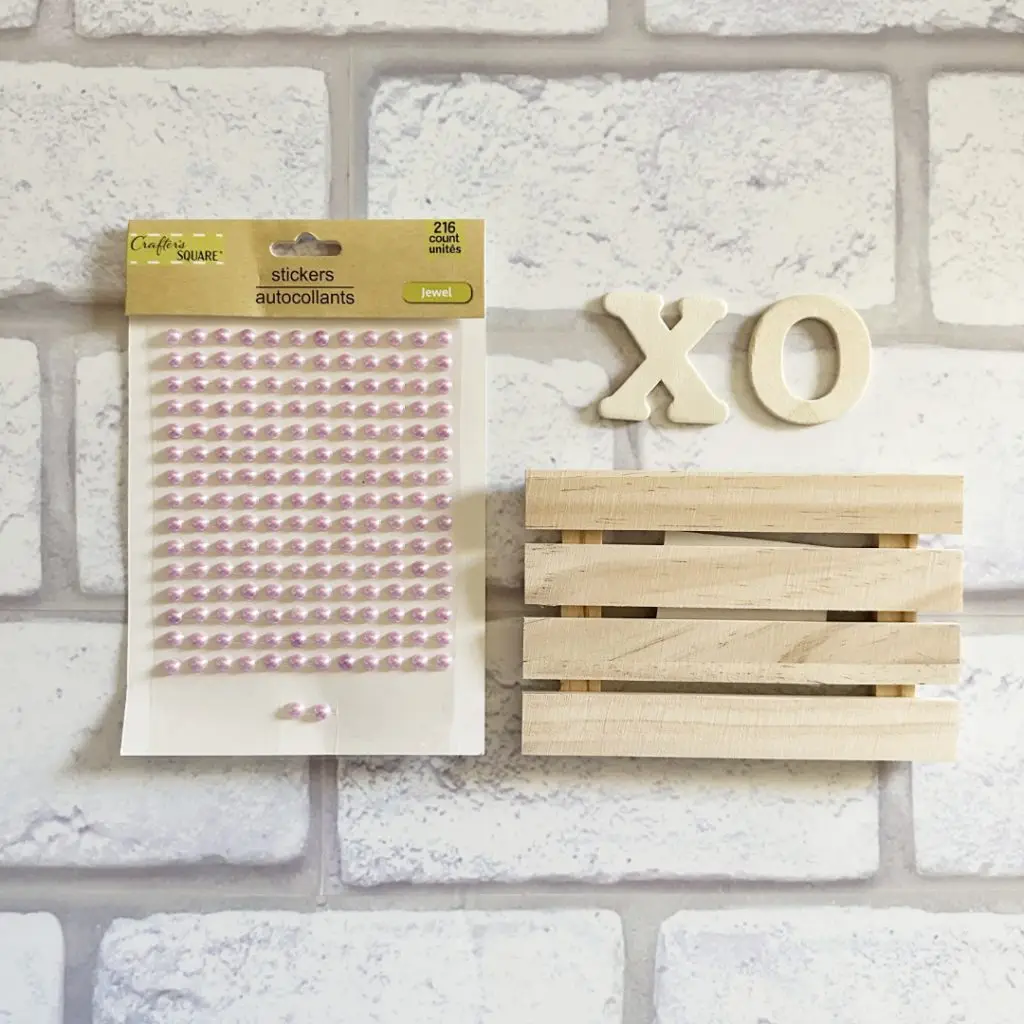 I love to make smaller Valentine's day home decor for several reasons. But the first reason is storage space. My two favorite holidays to decorate for are Easter and Christmas. After that we have Matt's second favorite to decorate for, and that's Halloween – his first is Christmas.
While we are in our largest house, we have the smallest amount of storage in this house compared to our other two homes. So by the time we store for Easter, Christmas, and Halloween – Valentine's day has two boxes it has to fit in.
So my fellow makers, if you find yourself wanting to decorate for Valentine's day, but don't have a lot of place to store your creations, give this one a try!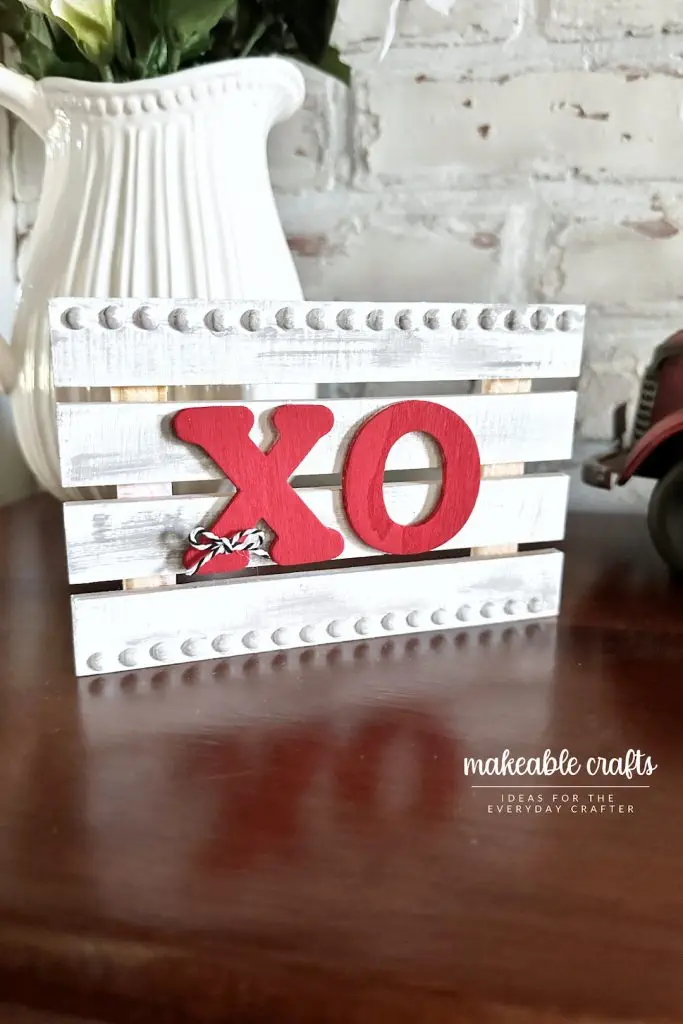 See? It's simple, cute, and adorable! I made you a video to go along with it. As I have made a new space for my crafts, it took a bit for me to get it organized and set up to make videos for you. This is my second video to go up on Makeable Crafts, so this is a big deal for me!
Can you see yourself making this Dollar Tree Valentine DIY item? To me the show stopper with it is the bead trim. These are on a sticker sheet already attached to each other in a line. My rookie mistake years ago when I first bought them was thinking they were a lot of individual beads. I didn't look close enough to see that they had adhesive to help hold them together.
If you are looking for other Valentine's day decor items, check out this one here. And also this cute door hanger.
It was a total game changer when I figured that out!
Your Turn to Try This Dollar Tree Valentine DIY Decor
I hope you do give this Dollar Tree Valentine DIY craft a try. It's simple and fun. I made a few of these to pair with Prosecco for my neighbors as a fun gift.