DIY Pin Cushion
It DIY pin cushion time! When we moved a few years ago I lost my pin cushion. I know, right? How in the world do you lose a pin cushion? I keep meaning to get another one, but when I am out and about I just don't remember to get one.
I have been doing a lot of sewing lately and it's so frustrating not to have one. I was going to head out and get one, but then thought that I could make one in less time than it would take to get in the car, wait – back up – get out of pajamas (I craft in my jammies!), then get in the car, go to the store, park, shop, pick up 43 things I didn't go in for, stand in the check out lane, drive back home, re-PJ, and then craft.
I have plenty of scrap fabric and always have mason jars, so it's much faster to just make one.
The Supplies
To make this project, you will need the following supplies:
Mason Jar

(I prefer the Half Pint Wide Mouth Jars so I can easily get my pins out of the jar)
Fabric
Hot Glue and

Hot Glue Gun

(<– this is my favorite one, it's cordless and awesome, click the name to see it)
Felt
Needle and Thread
This post contains affiliate advertisements. If you click one of these advertisements and then make a purchase, I may be compensated. You get the same great prices, and you will be helping to support this site!
Step By Step Tutorial
Begin by cutting a 7″ x 7″ square of fabric. Then round the corners, this doesn't have to be at all exact.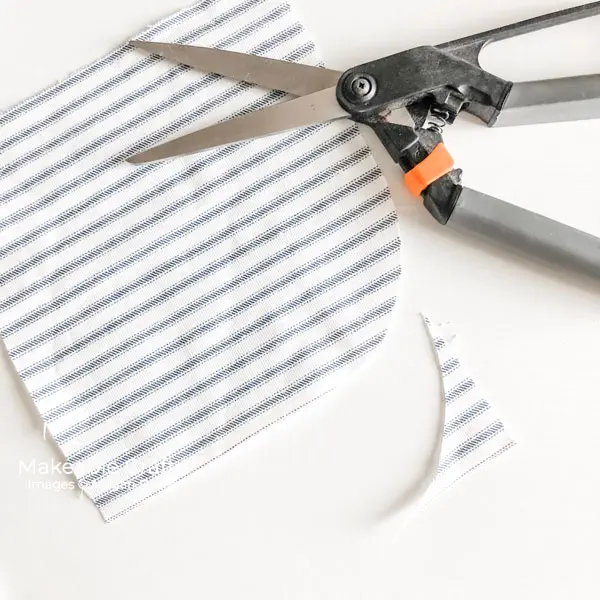 Then run a basting stitch around the edge. The color of thread really doesn't matter. Normally I would have used white thread with this fabric but I wanted it to show up well in pictures.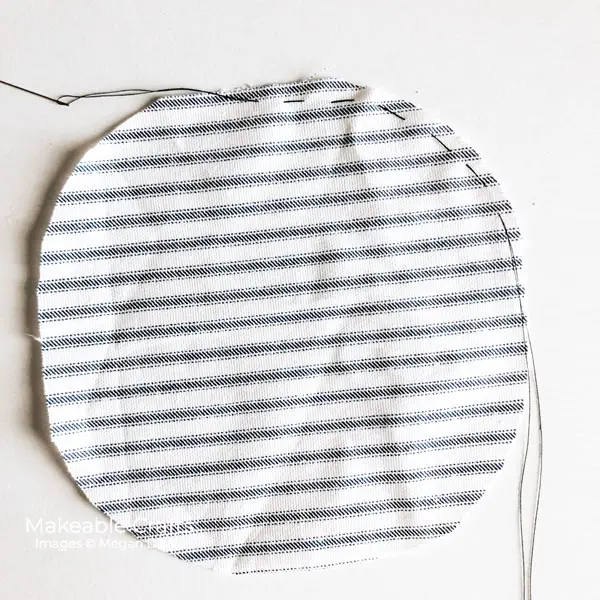 Start to gather your fabric by pulling on both ends of your basted thread.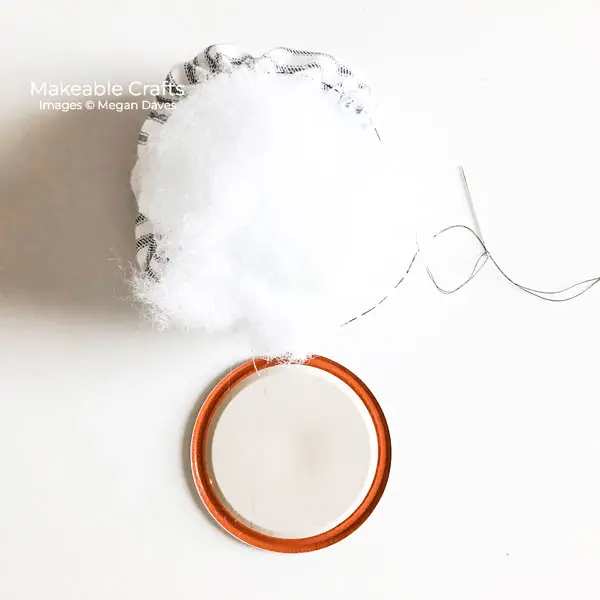 Fill with Polyfill as full as you want it. Slide the lid of the jar on top of your Polyfill and then pull and gather your thread very snug and tie off.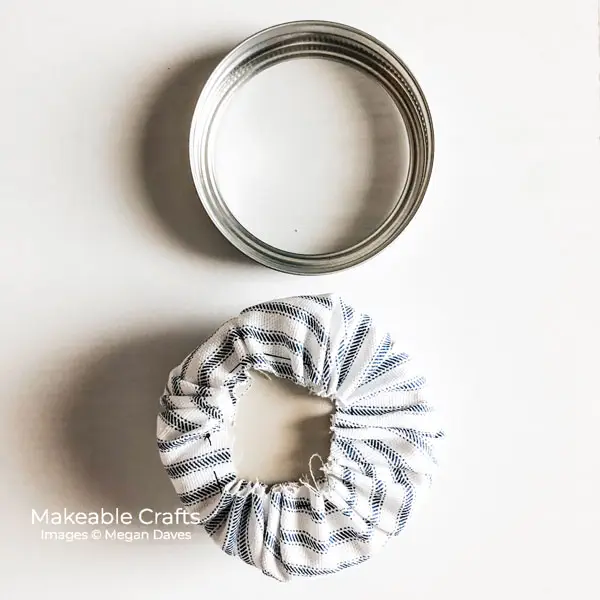 Trace and cut out the inside of your jar band onto a piece of felt. Fit your pin cushion into your band and pull through as much as you can. Hot glue your fabric to the lid, pulling tight so you don't have excess fabric near the grooves of your band.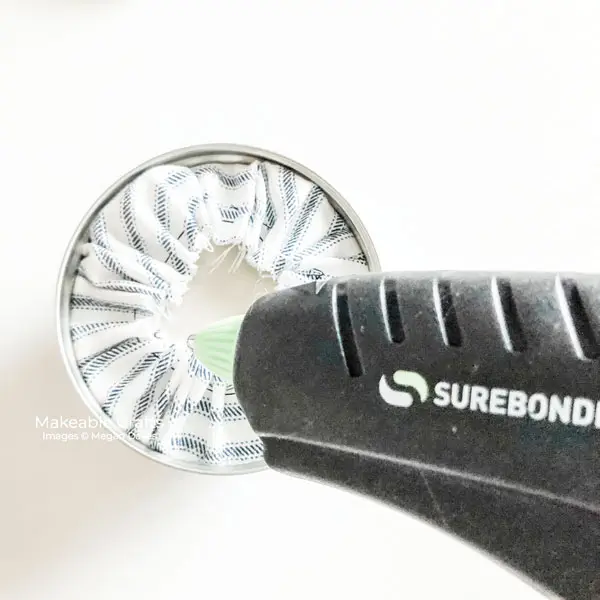 Cover the mess by hot gluing your felt circle on top.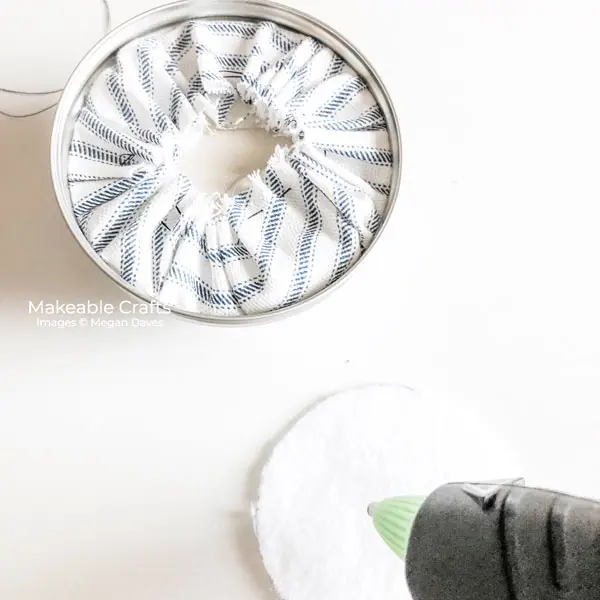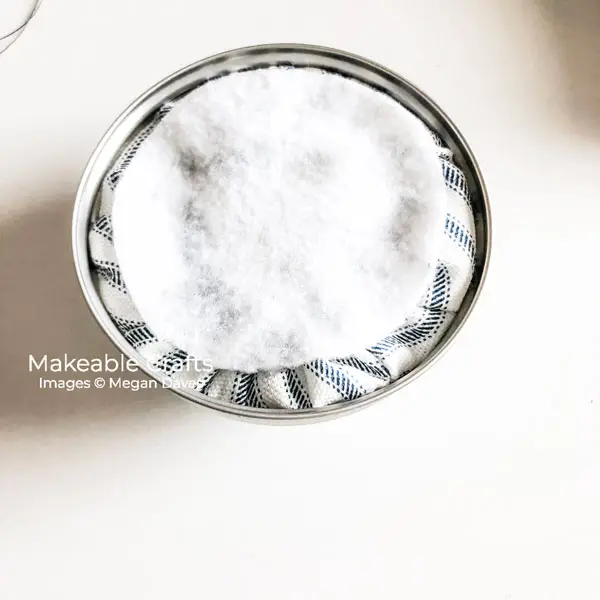 That's it! Your DIY pin cushion is complete!!! Easy Peasy Mac N Cheesy!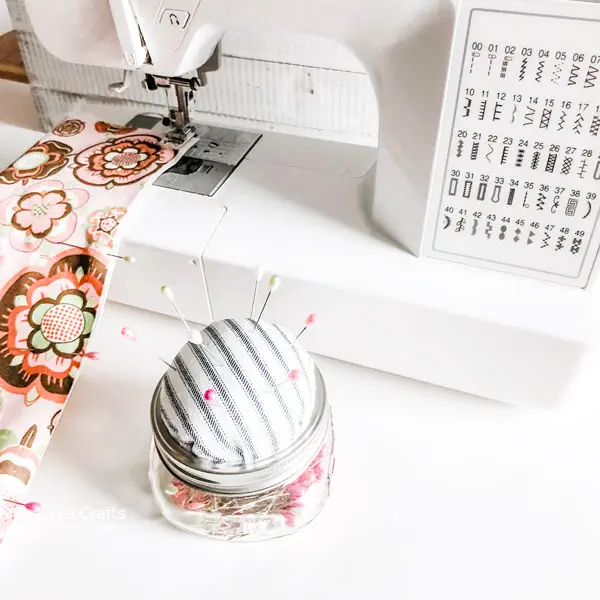 Make these for yourself, but also remember that these make great gifts. And I love that by going with a mason jar, you can store things in the pin cushion. You can keep pins in there, safety pins, buttons, small spools of thread or bobbins – anything to make your sewing projects easier.
Pin It
Be sure to pin this image for your creative time!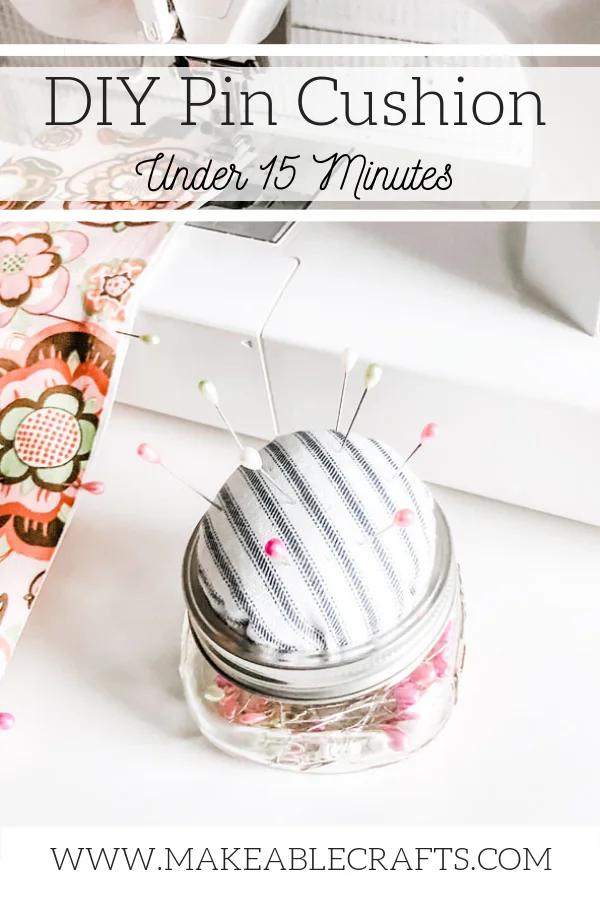 Thank You
I hope you like this DIY pin cushion project. They take about 15 minutes to make and really use just staple craft supplies. Be sure to keep checking back for more crafting and home decor ideas 🙂 XOXO, Meg