DIY Ornaments You Can Make In No Time
There has never been a better year to make some DIY ornaments in July – because, well… 2020…
Here are some fun DIY ornaments that are easy to make and don't take a lot of time.
To make these, we are going to use three of my favorite supplies in my craft room. Two of these, you could probably guess – the third? Probably not 🙂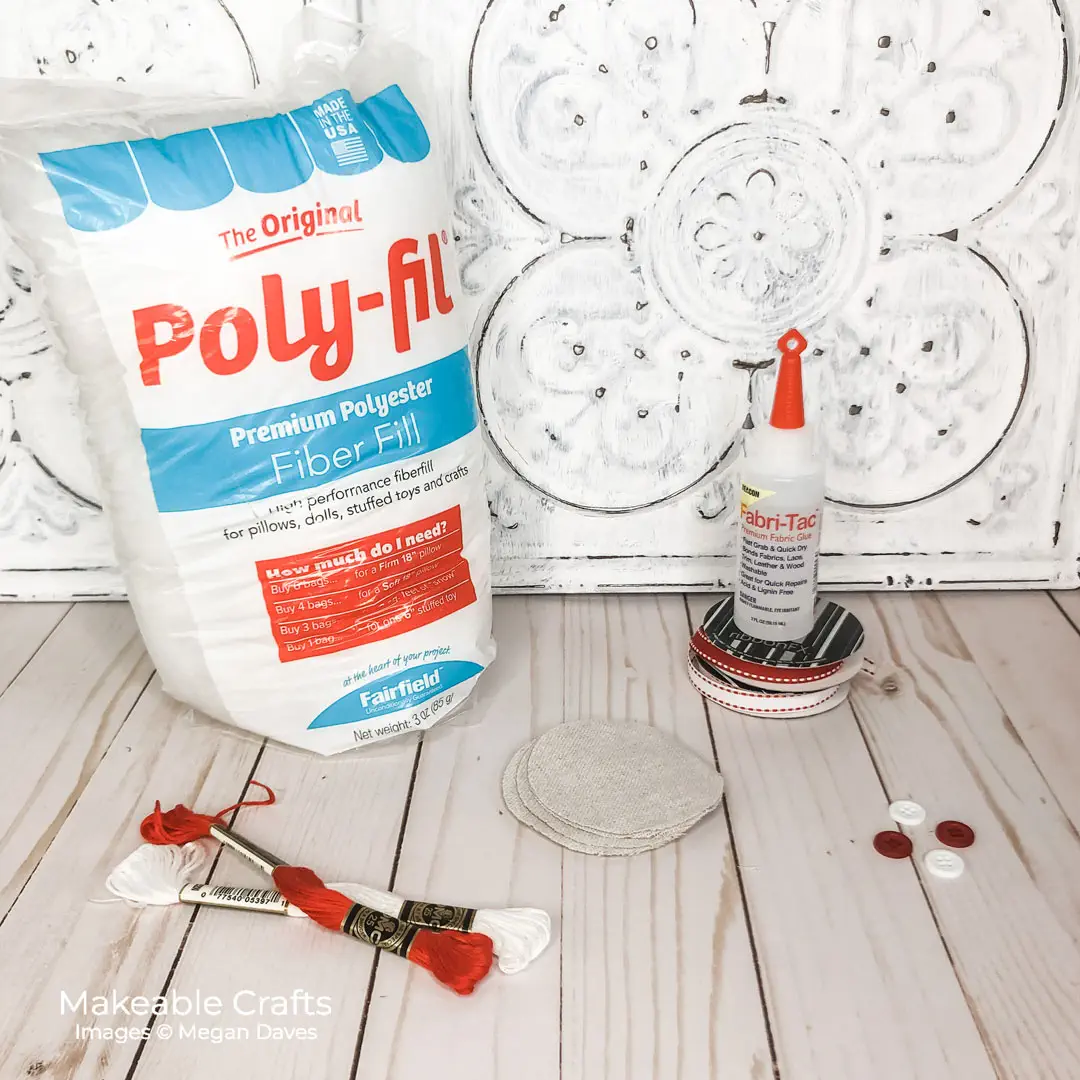 Supplies
Before we dive into the making, let's go over the supplies you will need.
Poly-Fil from Fairfield World
Fabri-Tac
Red and White embroidery floss or crochet thread
Canvas Drop Cloth
Ribbon and Buttons
Needle
Any time I am going to add filler to a project, I go with Poly-Fil – and today is no different. All the other supplies you can change out for what you have on hand, but this one supply you really need to go with that.
The second supply that's one of my faves is Fabri-Tac, my go-to liquid glue for anything fabric project.
The third is the one you might not guess. It's the canvas drop cloth! I love these because they are an amazing deal. You get a 6″ x 9″ for under $12, it's the cheapest way to purchase canvas. You can make a million things out of these drop cloths.
Now that we have gone over the supplies, let's get to the making 🙂
The Making
For these DIY ornaments, we want to start with the canvas. You can die cut these, print a circle on paper and cut it out and use it as a template, or cut around a round plate like I did. Each ornament will need two circles.
Then do some VERY simple sewing to create your snowflakes.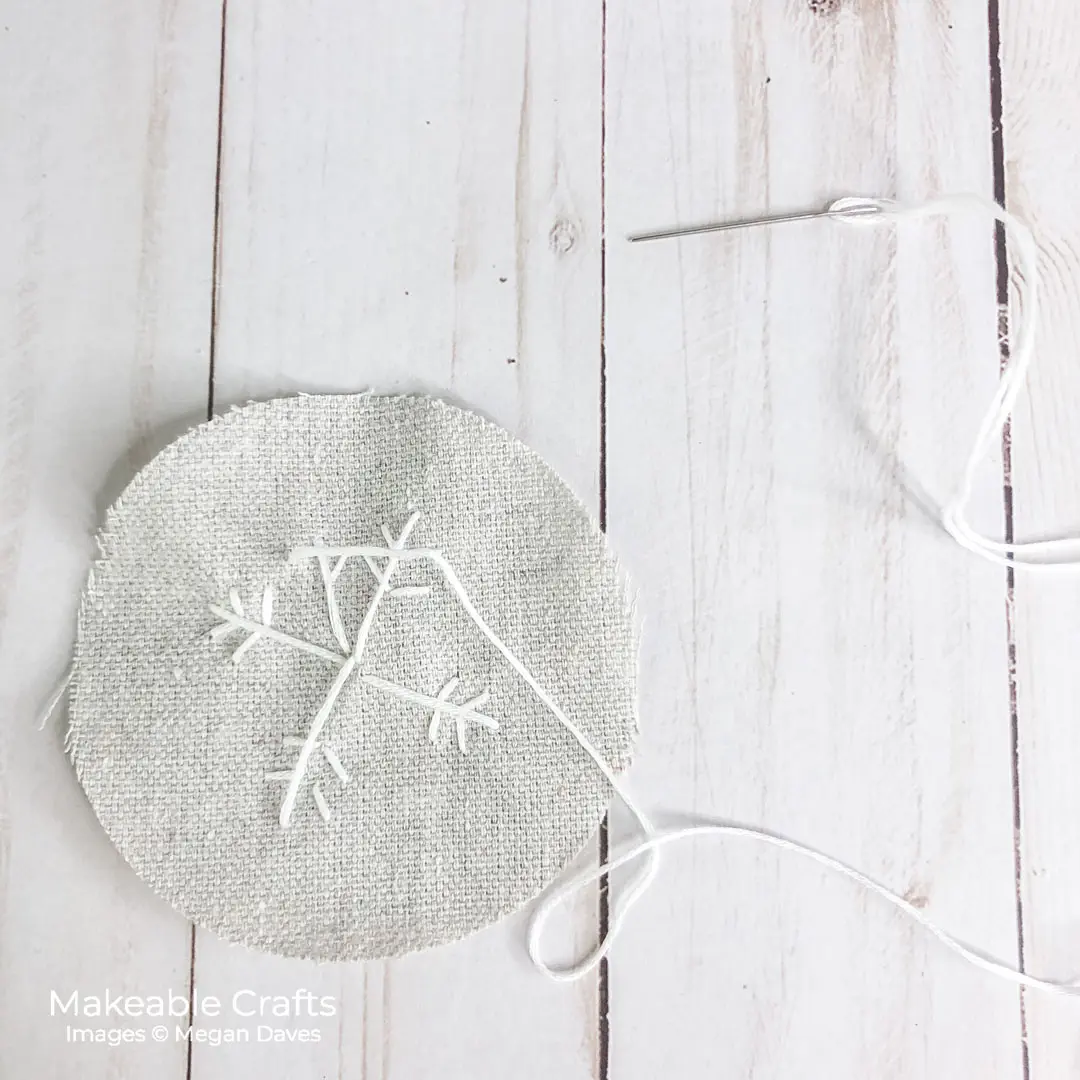 Now it's time to do some gluing. You only want glue on the backside of your stitched snowflake piece around the edges – but only 3/4 of the way, don't add glue all the way around. Then add another circle on top and press together.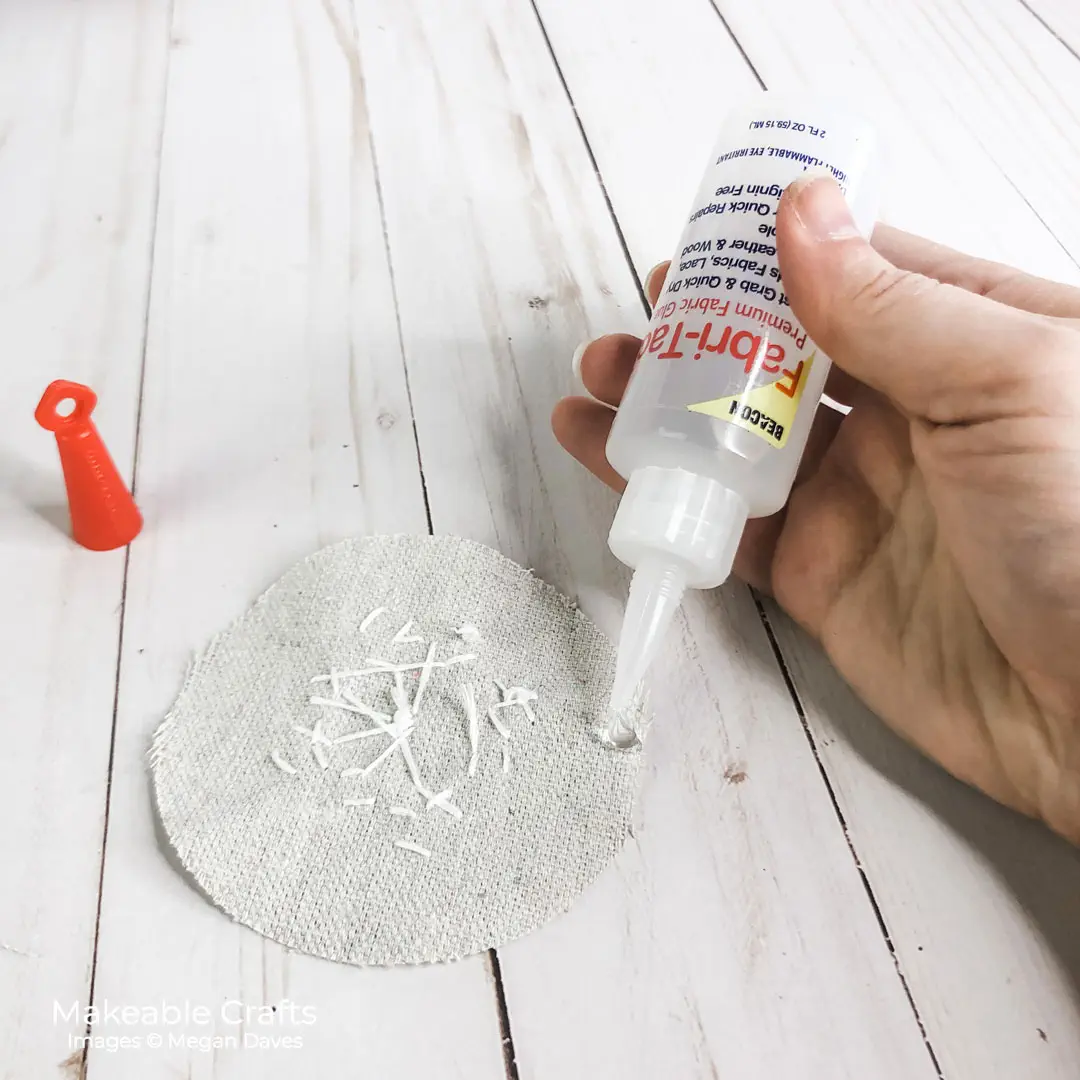 Add your Poly-Fil. Pull off little puffs and stuff your ornament. Make sure you press it all the way down to the bottom of your circle.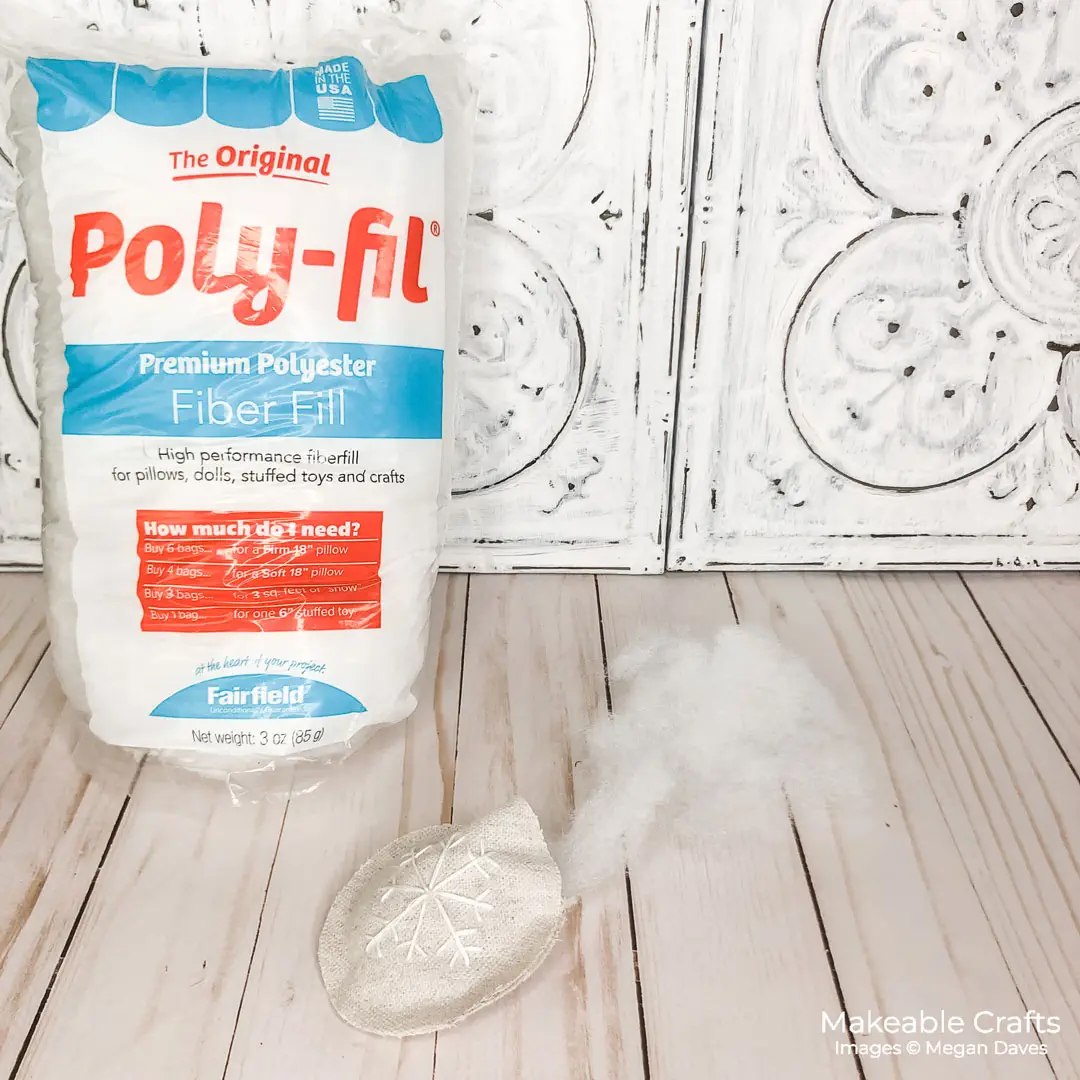 Add your ribbon and glue the rest of your ornament to close it up. Use opposite color from your snowflake of floss or thread and do a running stitch around the edge. You will be able to push a needle through the Fabri-Tac glue if you use a sharp needle. That's another reason I love that glue.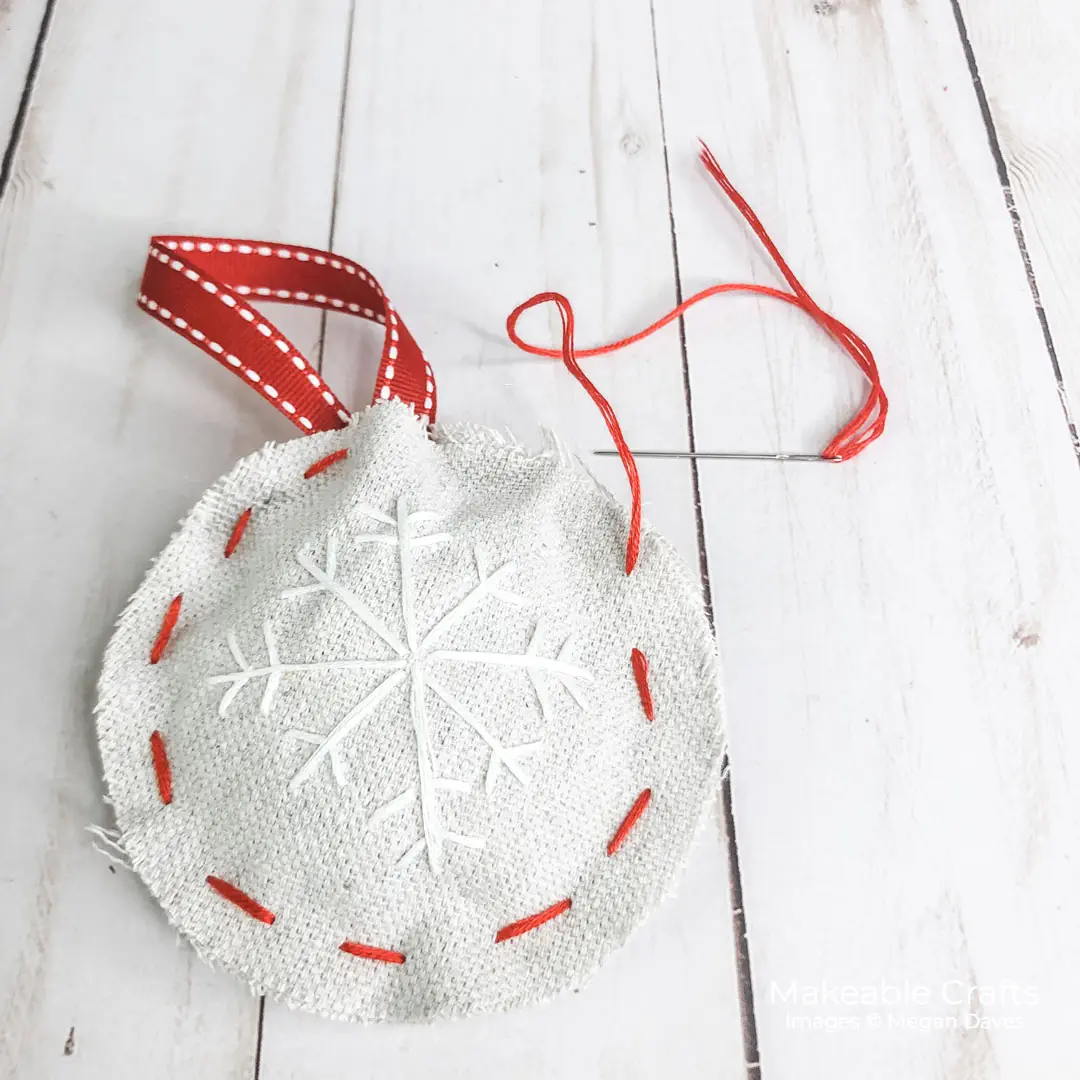 And just like that, you are done!
Since we went with Poly-Fil rather than something like cotton balls, these will keep plump and full for years and years to come.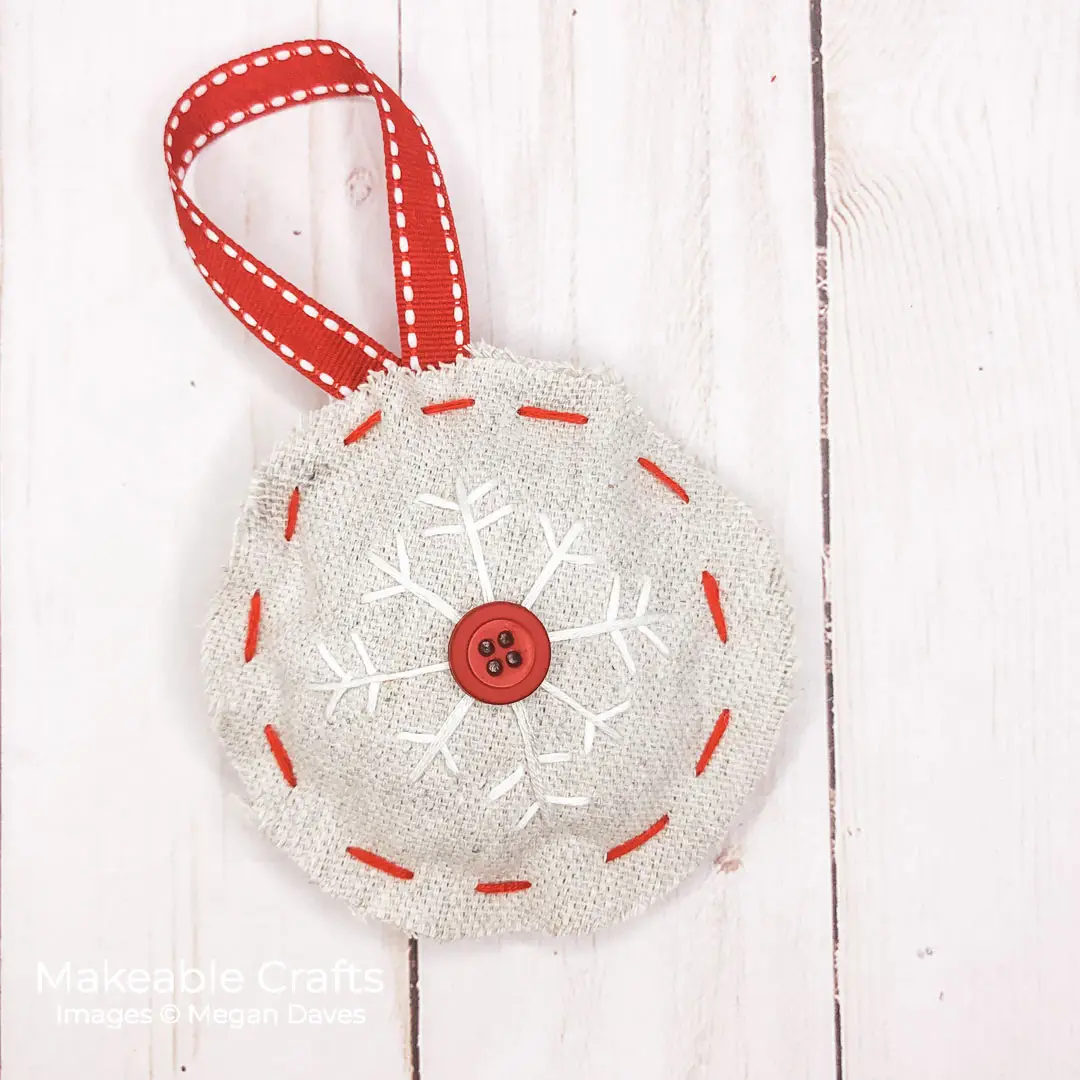 Your Turn
Now it's your turn to create these fun filled DIY ornaments. Give it a try!! AND keep in mind, these are super light weight – which makes them perfect for shipping if you are making these as gifts.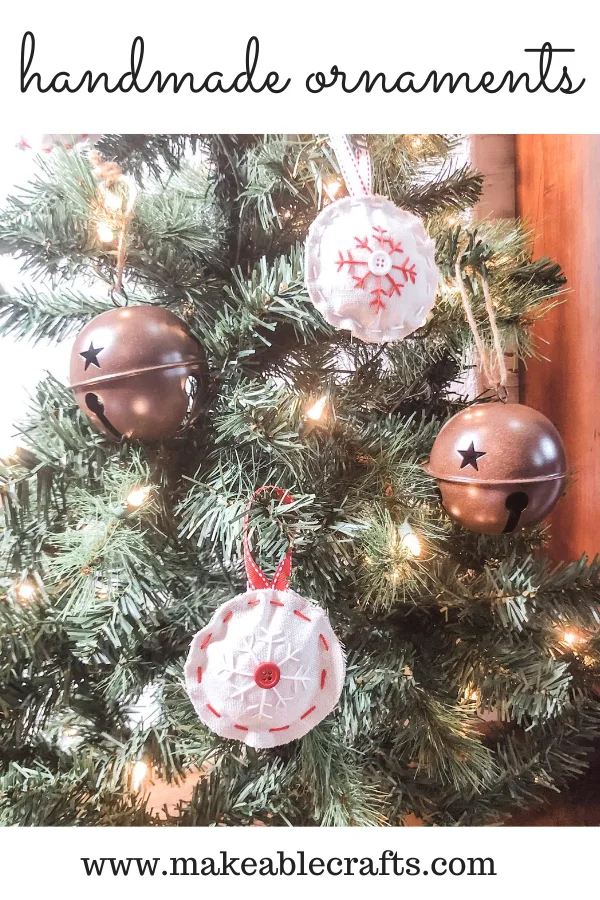 Thank You
Thank you so much for stopping by today for these DIY ornaments. I hope you have enjoyed this tutorial and are excited to give it a try. XOXO, Meg