DIY Coffee Mugs With Vinyl For Valentine's Day
I LOVE decorating coffee mugs with vinyl, it's quick, easy, cheap, and FUN! If you need a last minute Valentine's gift or decor piece to liven up a space in your home give these a try.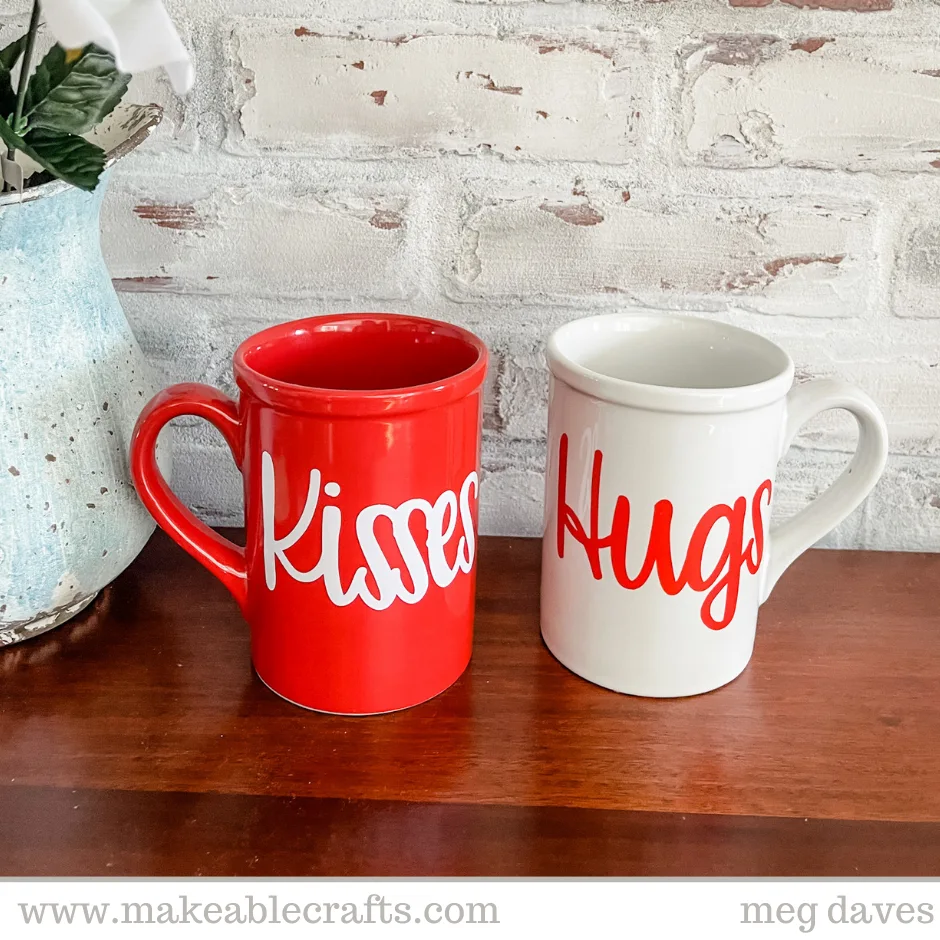 The best thing about decorating mugs is the number of supplies you need. You only need four supplies – and about 15 minutes.
E-Cutter & Design Software
Red & White Vinyl
Coffee Mugs
Transfer For Your Vinyl
There is nothing like a warm cup of coffee or hot chocolate – both of those are things I love. And I love drinking my morning coffee out of cute mugs, I don't like having boring mugs that come with a set of dishes. Each mug in my house has a story, a reason, no two are the same.
Each morning when I open the cabinet door and see all my mugs, I chose the one that will bring me the most joy that morning. These here will fit perfectly with the others in my cabinet. Why start a day without the right mug?
The Making
So here we go with the making of these coffee mugs with vinyl…
Clean your mugs and dry them thoroughly.
Open up your Design Software. I am using Silhouette Studio which came with my Silhouette Cameo 3.
Type your words and choose your font. If using a cursive or handwritten font where your lettering will overlap, be sure to weld your letters.
Measure your mugs to make sure your wording will fit on your mug.
Cut your vinyl and remove the excess vinyl, this is called weeding.
Take a piece of transfer tape and peel off the backing from the tape. Take the front of the tape (the sticky part), and place it across your lettering.
Starting in the center and moving outward, press the vinyl onto the coffee mug.
Use a scraper to make sure the vinyl is stuck onto your mug. If you don't have a scraper, you can also use a credit card.
Peel the transfer tape slowly away from the vinyl at a 45-degree angle.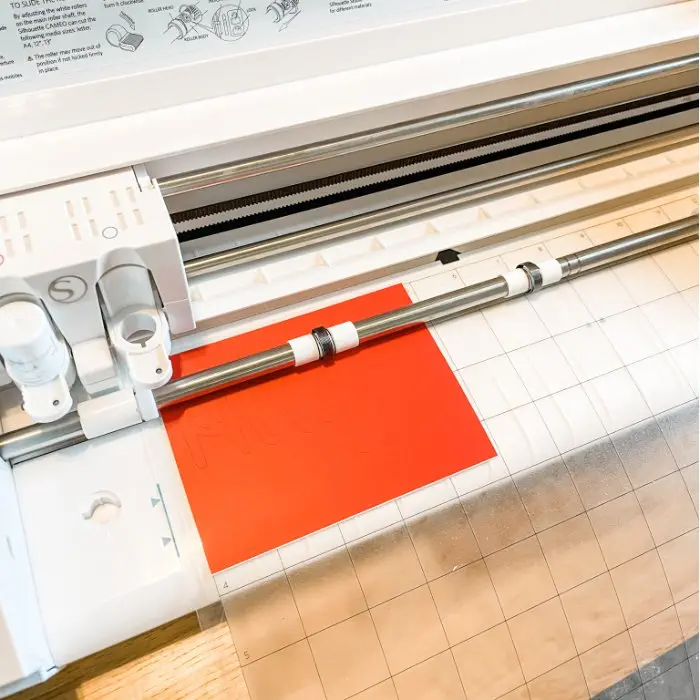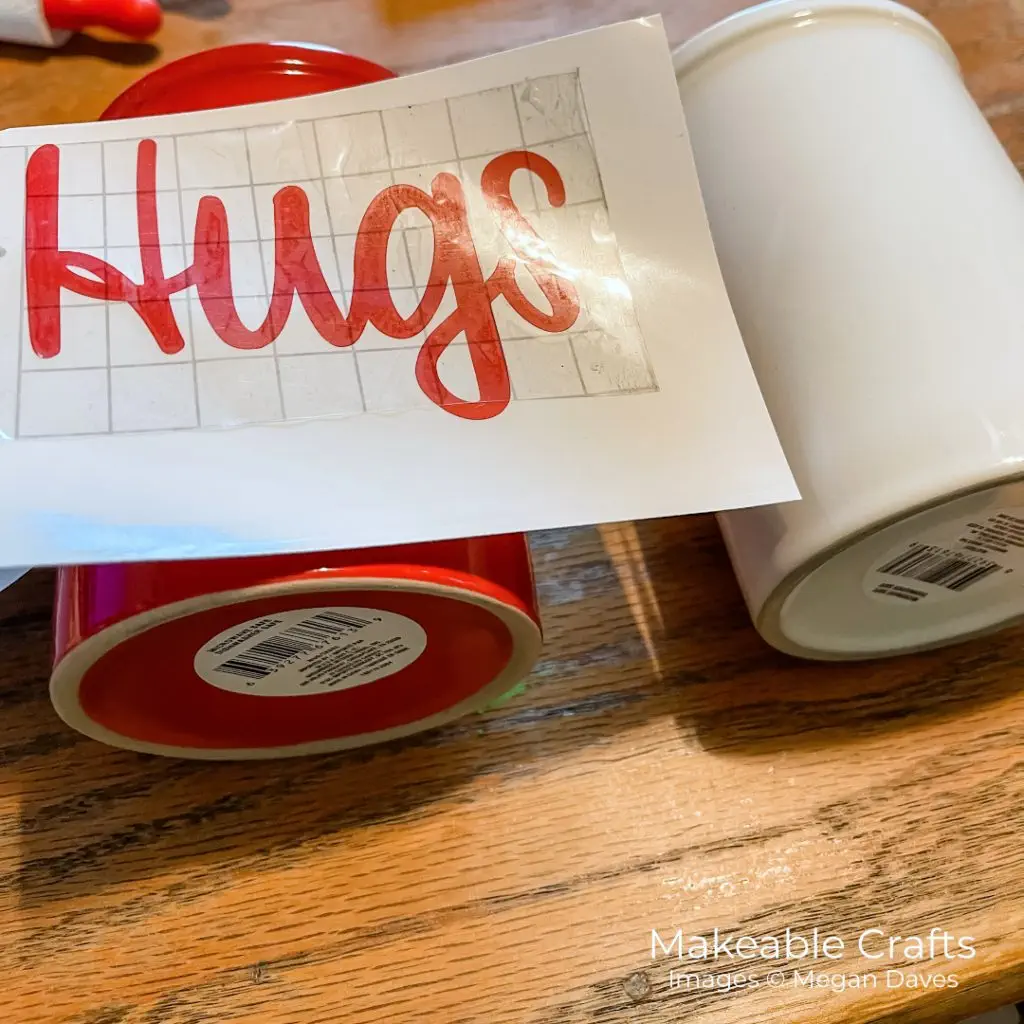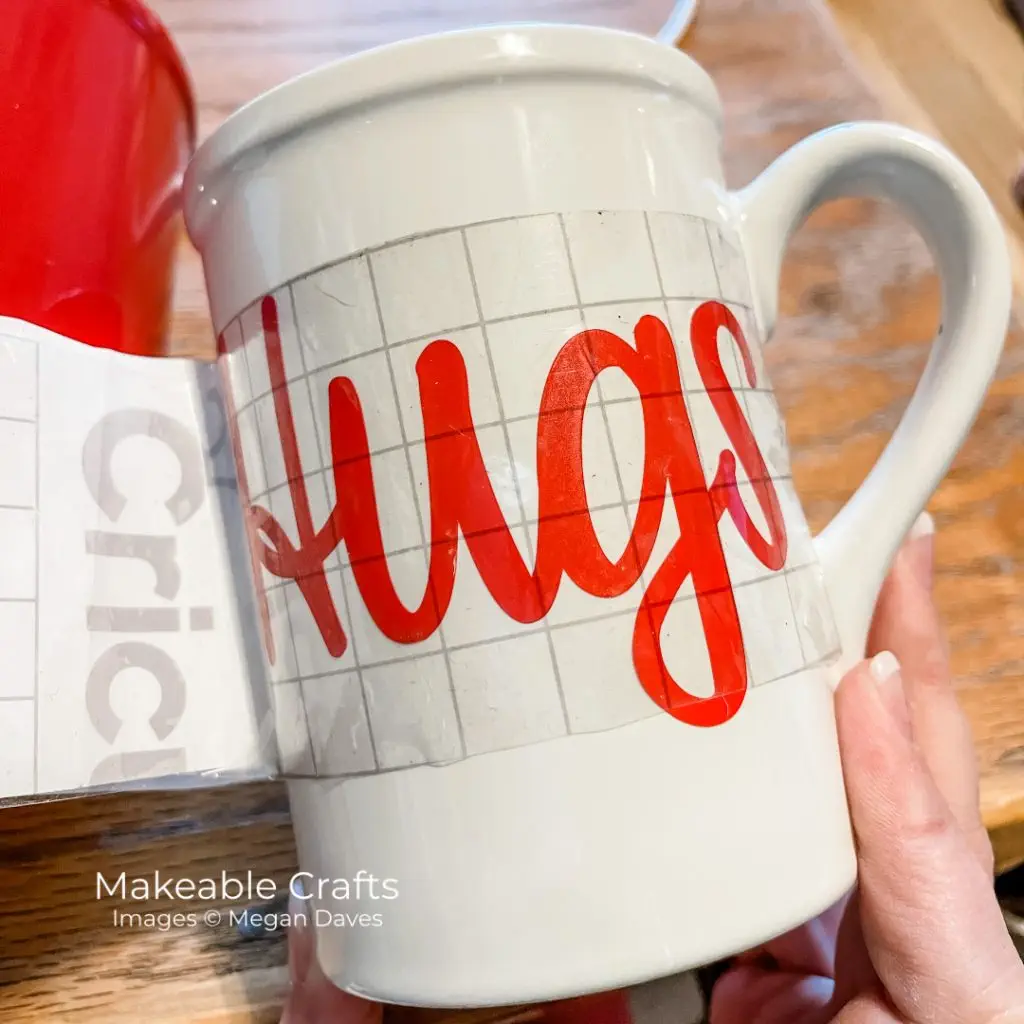 And just like that, your mugs are complete!
I created a fun word search for you to go along with this. Click here to download this printable!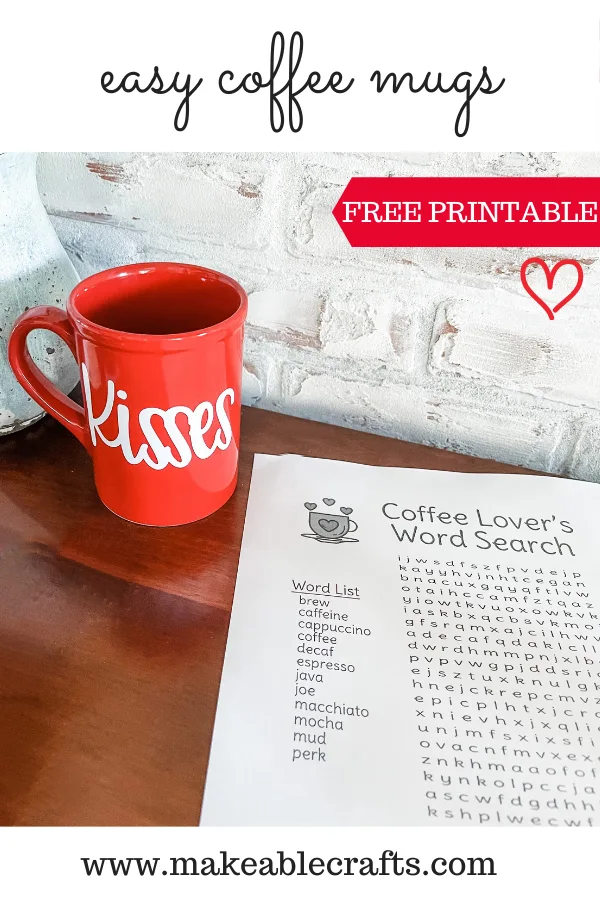 I recommend hand washing your mugs. Since I have a lot of seasonal mugs that are only pulled out once a year (and these will be in that rotation), be sure to store them in areas without extreme heat. We keep ours in a box under the stairs.
Your Turn
I hope you give these DIY coffee mugs with vinyl. A quick trip to the Dollar Store and a couple of other supplies and you are set!