DIY Cake Stand Made With Unlikely Items
It's time to make a DIY Cake Stand, with items you might not think of to make one. We are starting with a broken candle holder.
When I got this, it had a glass jar that fit down into the holder that held a candle. I successfully broke that glass jar quite a while back, but for some reason I held onto the stand. I came across it the other day and "cake stand" popped into my head.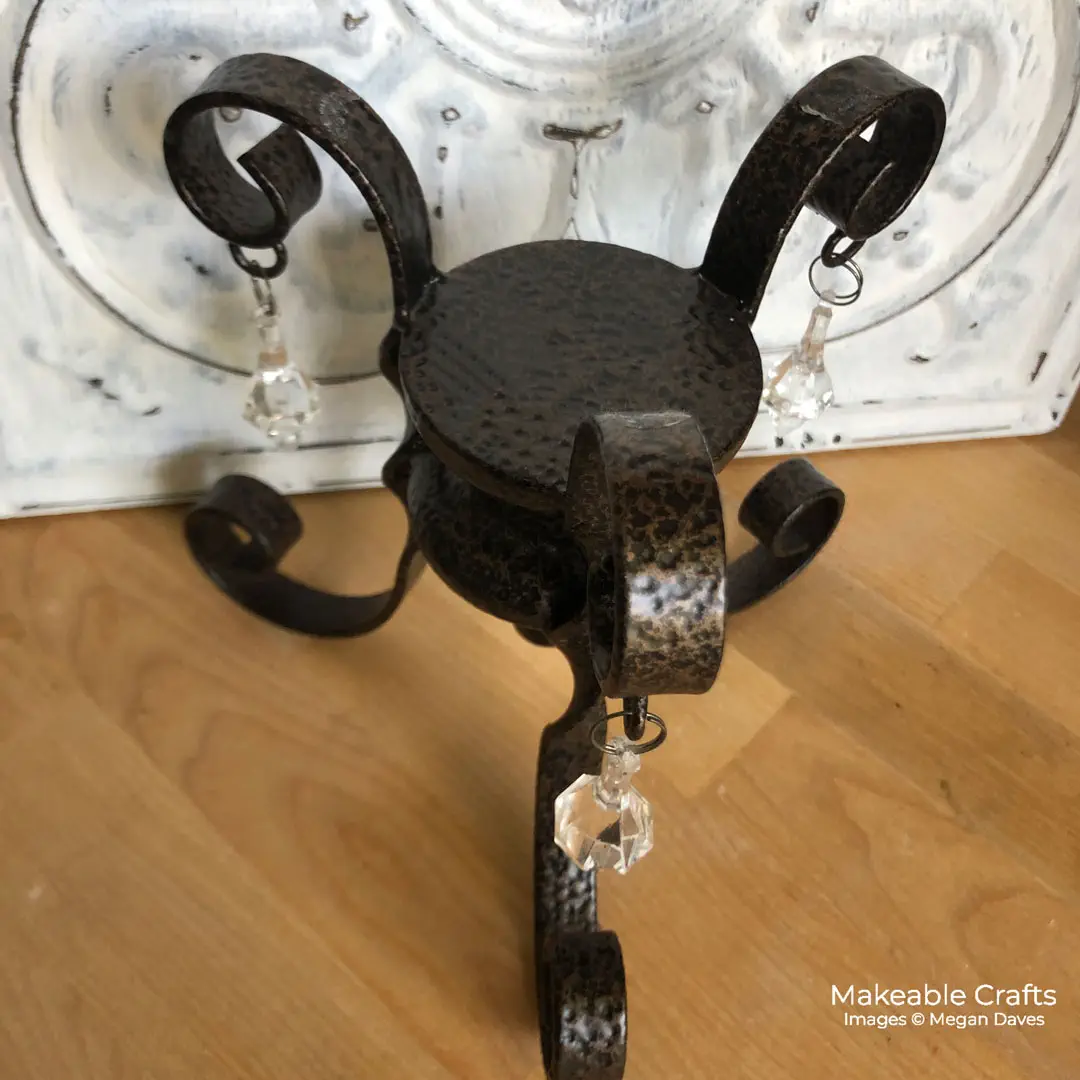 I found this platter at a thrift store for only $.99! It was dirty and not the right color, but the price was completely right, as was the size.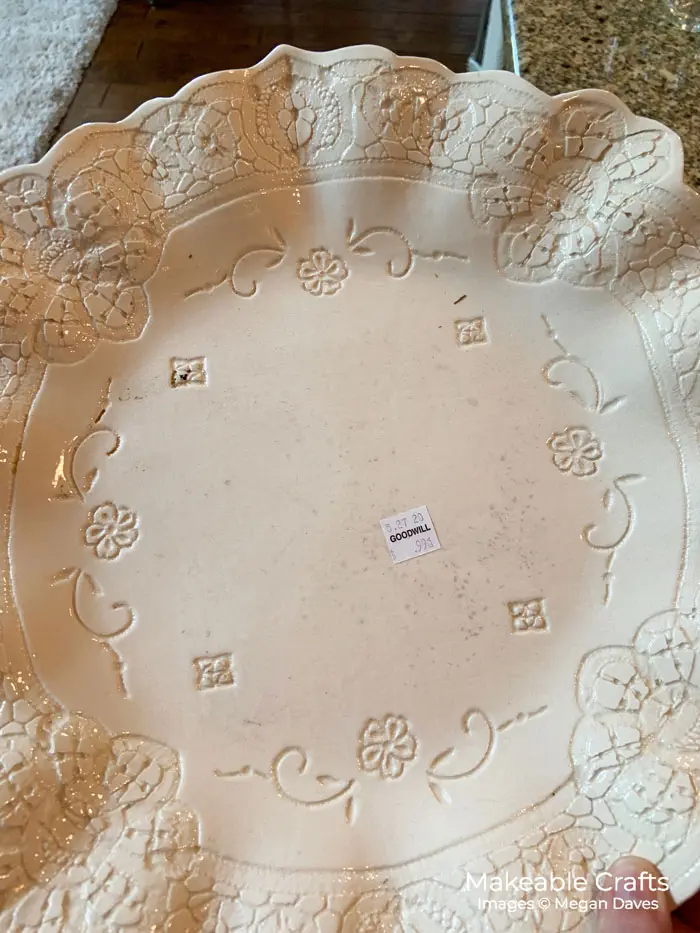 Spray painting the base with a flat black and the recently cleaned platter with a flat white spray paint. Be sure to go with two coats to get the best coverage.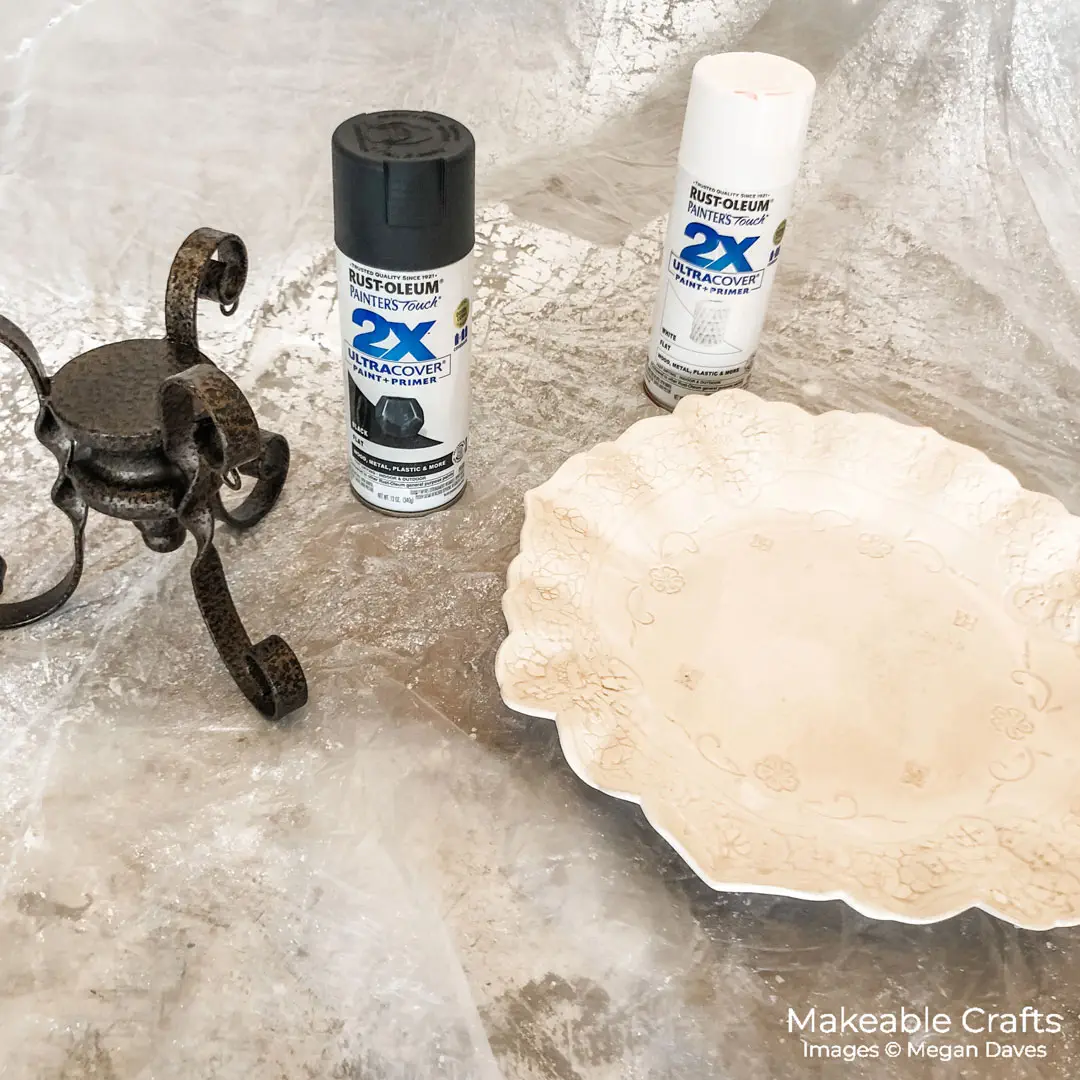 And that's truly it! Check this out and then I will share some other alternatives with this project.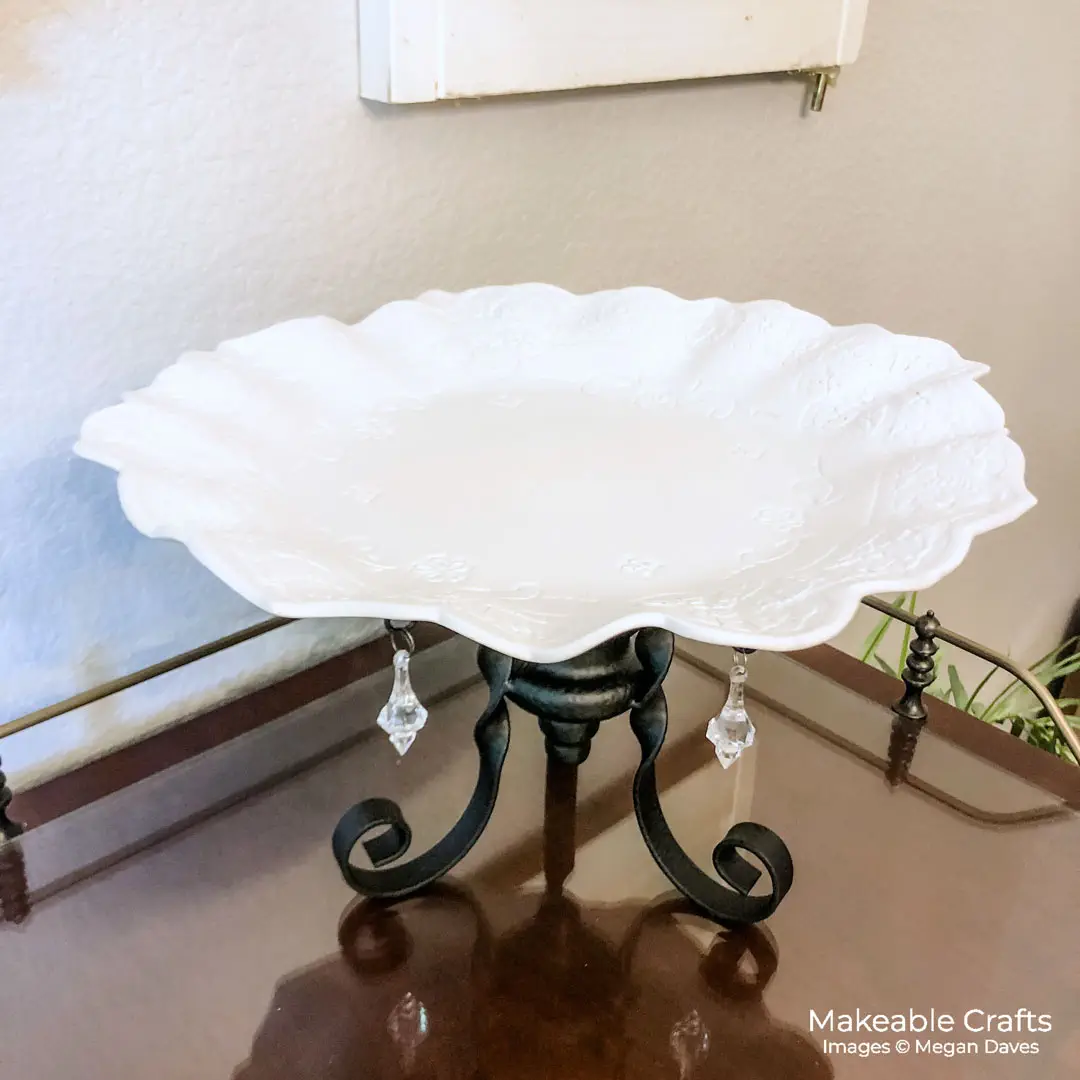 Stunning, right? Who would have known the base would have started as a candle holder? And who would have thought with a little spray paint and a $.99 platter that this piece could look this great? This is a great way to recycle something once broken and turn it into a stunning home decor piece. I think the stand and platter look much better in my home than in a landfill.
Other options:
Use a food safe sealer and put any kind of food items on it, or plan to use doilies. I am using mine for decoration, so I am not worried about it.
Secure the two pieces together – I kept mine as two pieces to make storage easier.
Find a variety of platters and interchange them for different holidays and seasons. The cake stand itself (aka the former candle holder) looks great with all shapes, sizes, and colors of platters!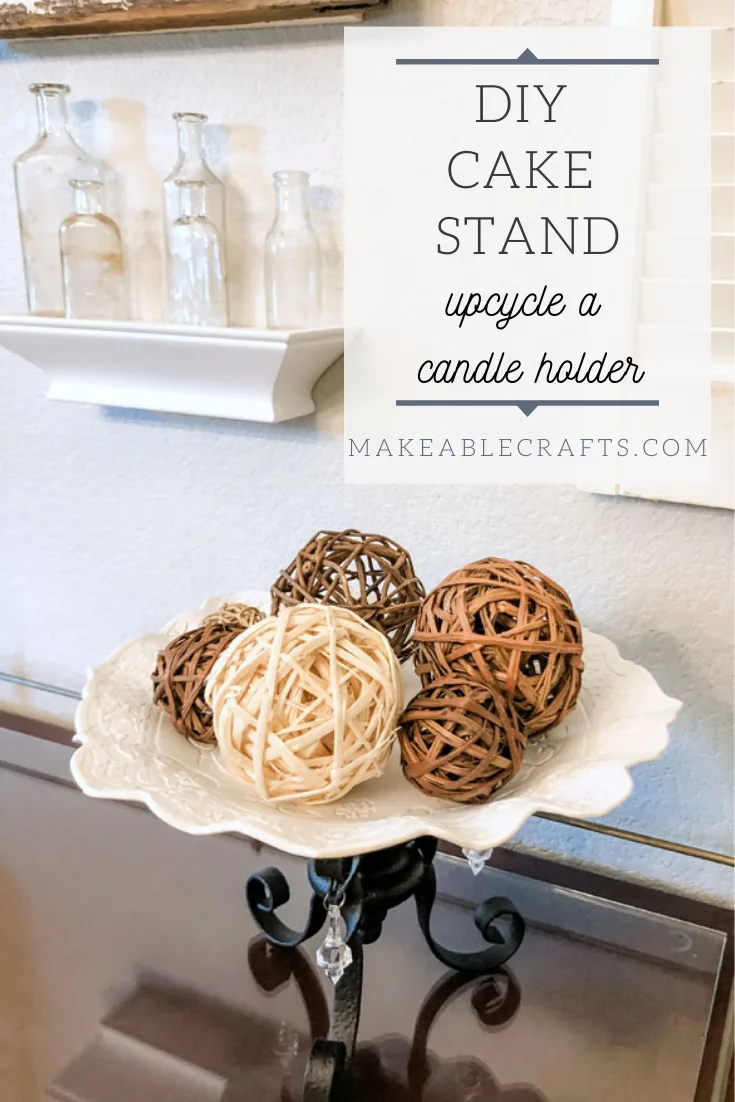 Thank You
Thanks so much for stopping by today for this fun upcycled DIY cake stand. Think twice before you throw out pieces that are partially ruined by still have amazing appeal. See you in the next project! XOXO, Meg