DIY Bathroom Shelf
This fall I decided to add a DIY bathroom shelf to our half bath. This poor little space was on the books to get a little attention, and then… well… it didn't.
Three weeks ago, I started on this 30 square foot area, determined to make it feel cute rather than cold.
As I started brainstorming, there were several things on my list to do. And I decided a DIY bathroom shelf was on the list for sure!
I walked up and down the hardware aisles looking for different inspiration, when I came across these cool metal pieces called turnbuckles. That started me down a path, and I found kits for these to turn into shelves, but the price was high and the sizes were all wrong. That is the perfect formula for a DIY project, right?!?
I started by deciding the size of my shelf. I wanted it to fit over the toilet, so not too long, not too short, but just right. To me, just right was 2″ shorter than the width of the toilet.
My hubby has this amazing stash of wood in the garage, and he dug out a stunning piece of walnut. We got that cut down to size and then went to the hardware store.
Keep in mind that this shelf is decorative. I am not storing books, bricks, or anything of weight on it. So I needed brackets that would support the weight of the wood, plus a little. If your DIY bathroom shelf will hold a lot, go with bigger brackets.
I got two L brackets, two turnbuckles, u-bolts, all of those were functional. Two plastic clips also came into the mix. I wasn't thrilled with plastic, but the size was right and I knew I would use molly bolts to add these to the wall.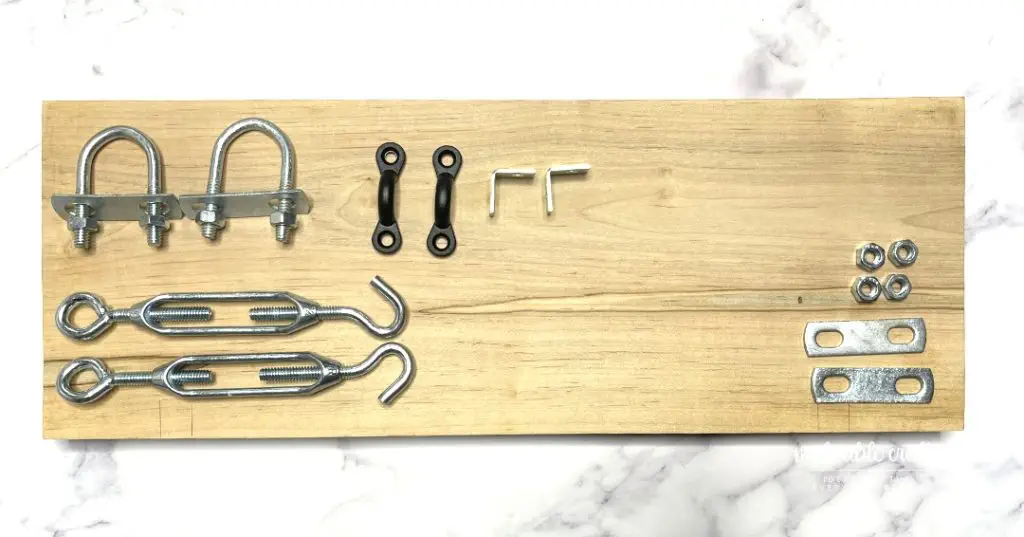 I have some extra pieces on the right side of the image, I am known for losing bolts as they roll across the garage.
Map out where you want your brackets.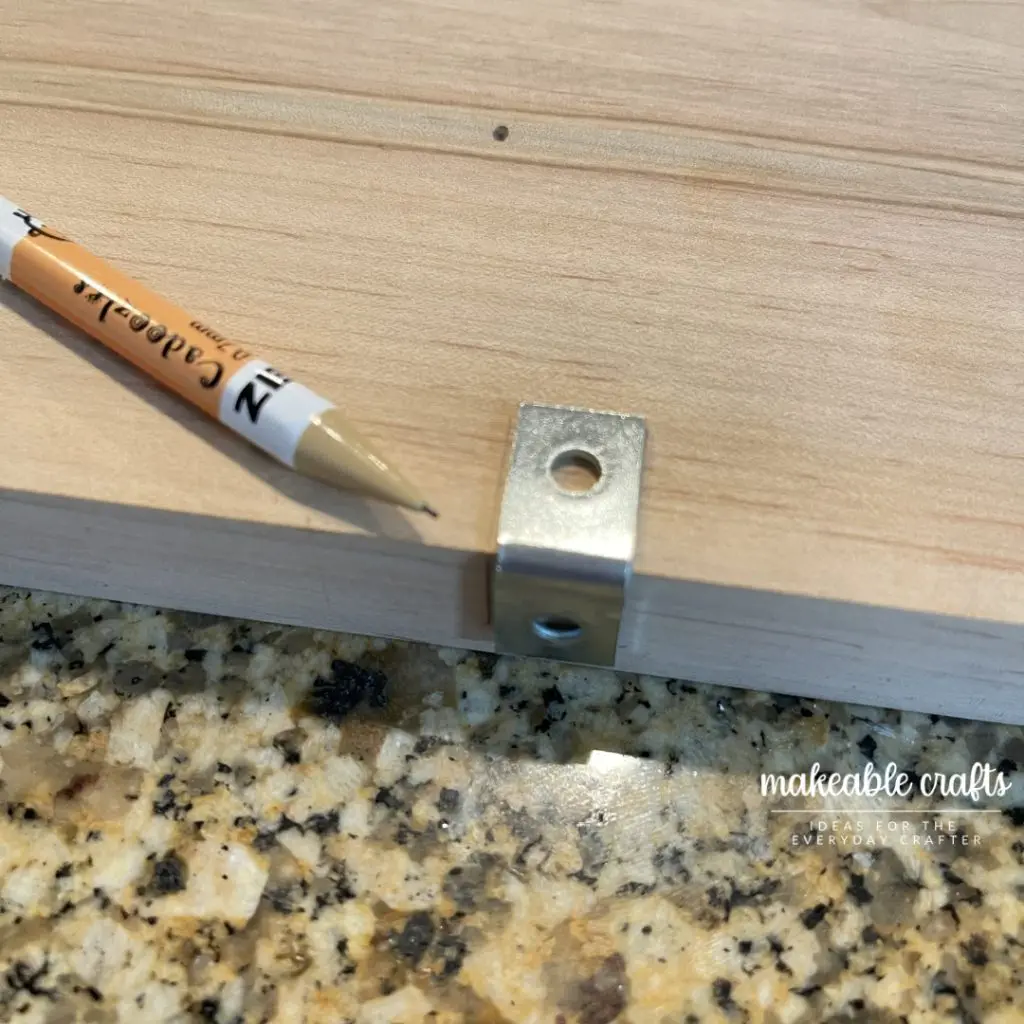 Then chisel out enough to hide the bracket so that none of it shows.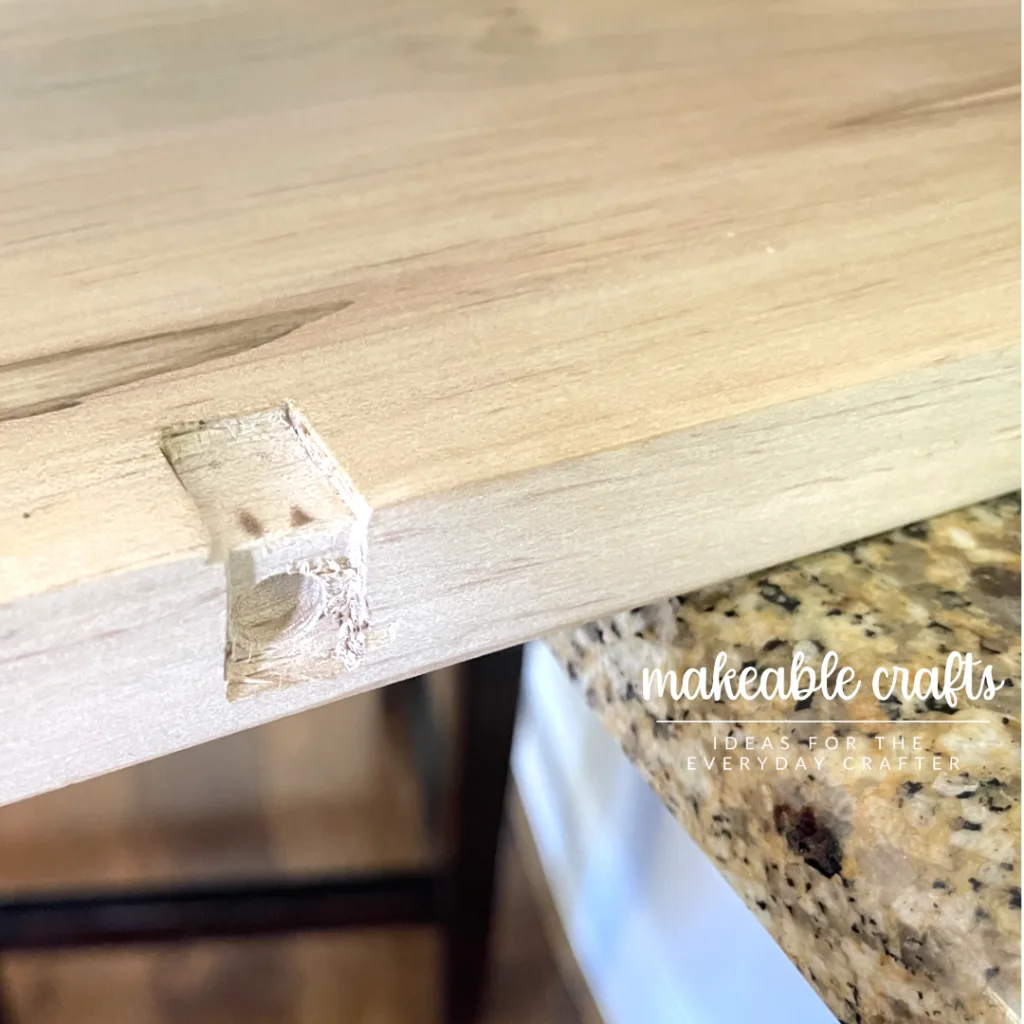 Next it's time to decide the length you want your turnbuckles to be. We found the perfect length, then marked on the walnut where the u-bolts would go. Drill holes big enough for your u-bolts to fit through.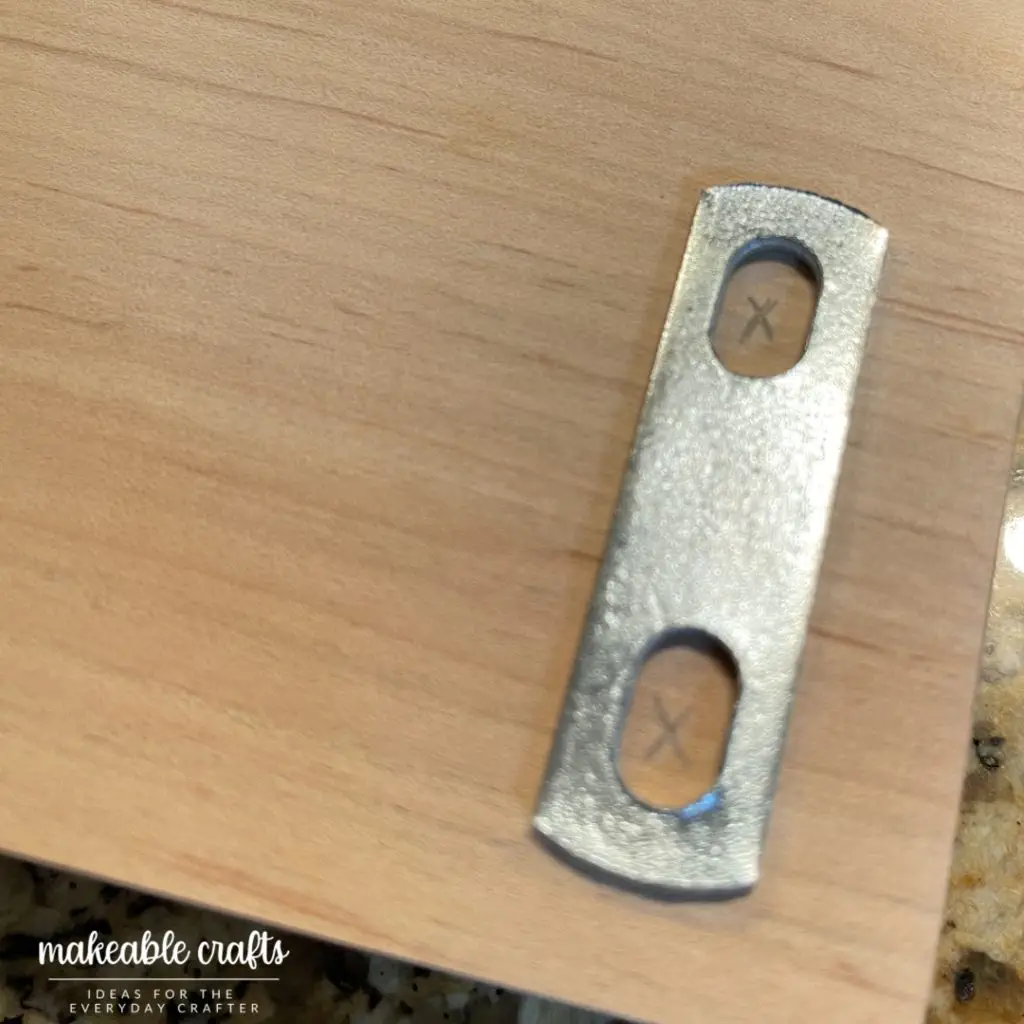 Then I grabbed all the hardware and went outside for some spray paint action.
Matte black was our color of choice, I didn't want shiny so it's the perfect finish.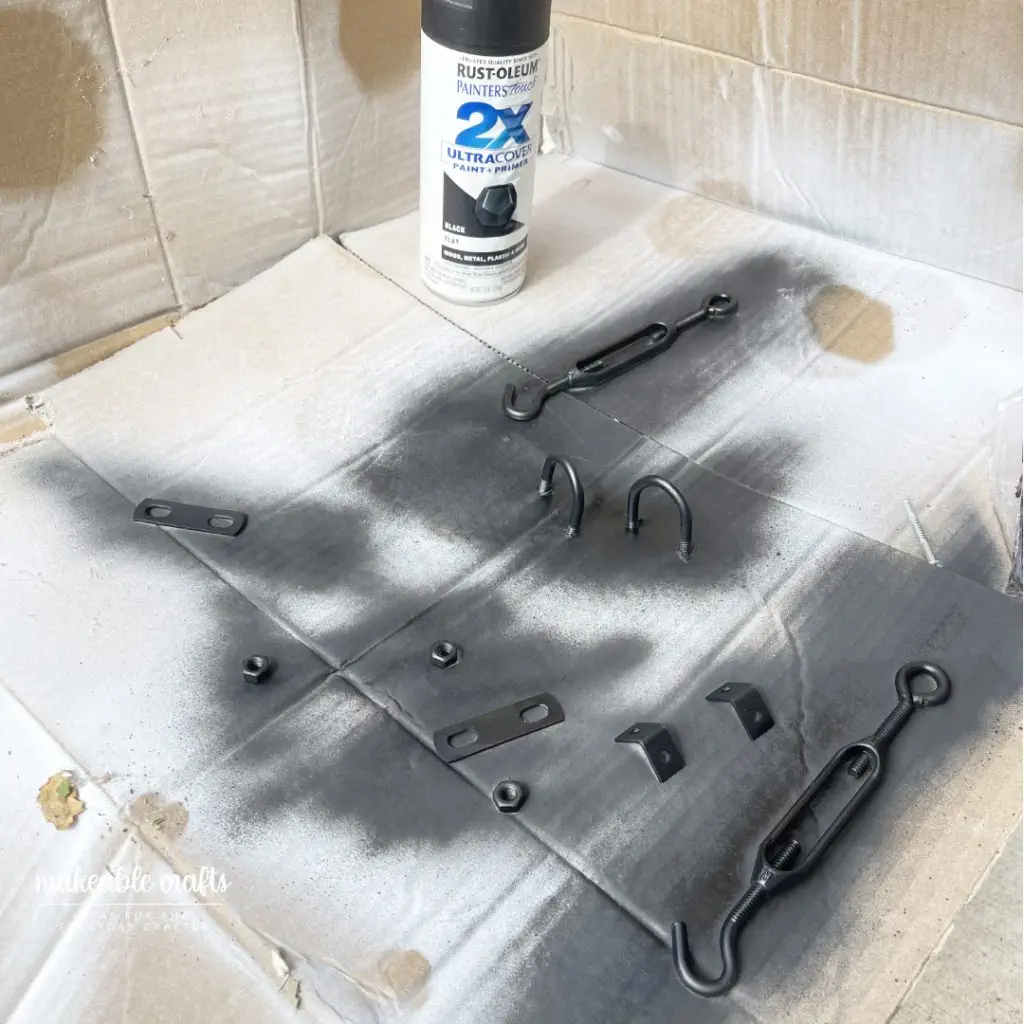 After everything was dry, the assembly was easy.
Then add your molly bolts in the wall and add your wall pieces.
Screw your brackets into the wall, I used mollies for these as well.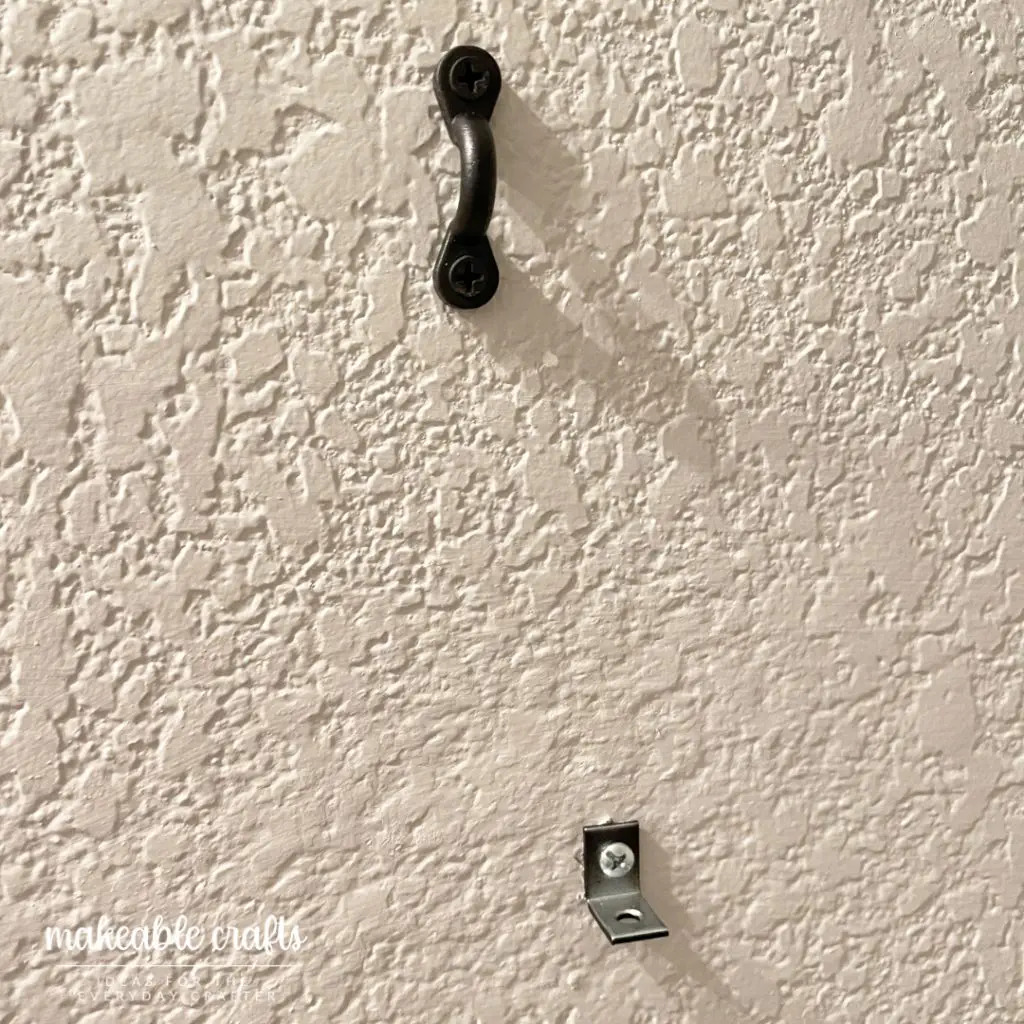 Then add the eye of your turnbuckle to your u-bolt, then push your u-bolt ends into your shelf, secure with the metal plate and nuts.
Start with securing your L brackets to your wood.
Hook your turnbuckle in through your wall hangers, and your DIY bathroom shelf is complete! Since I had the wood and spray paint, the other parts cost me less than $20.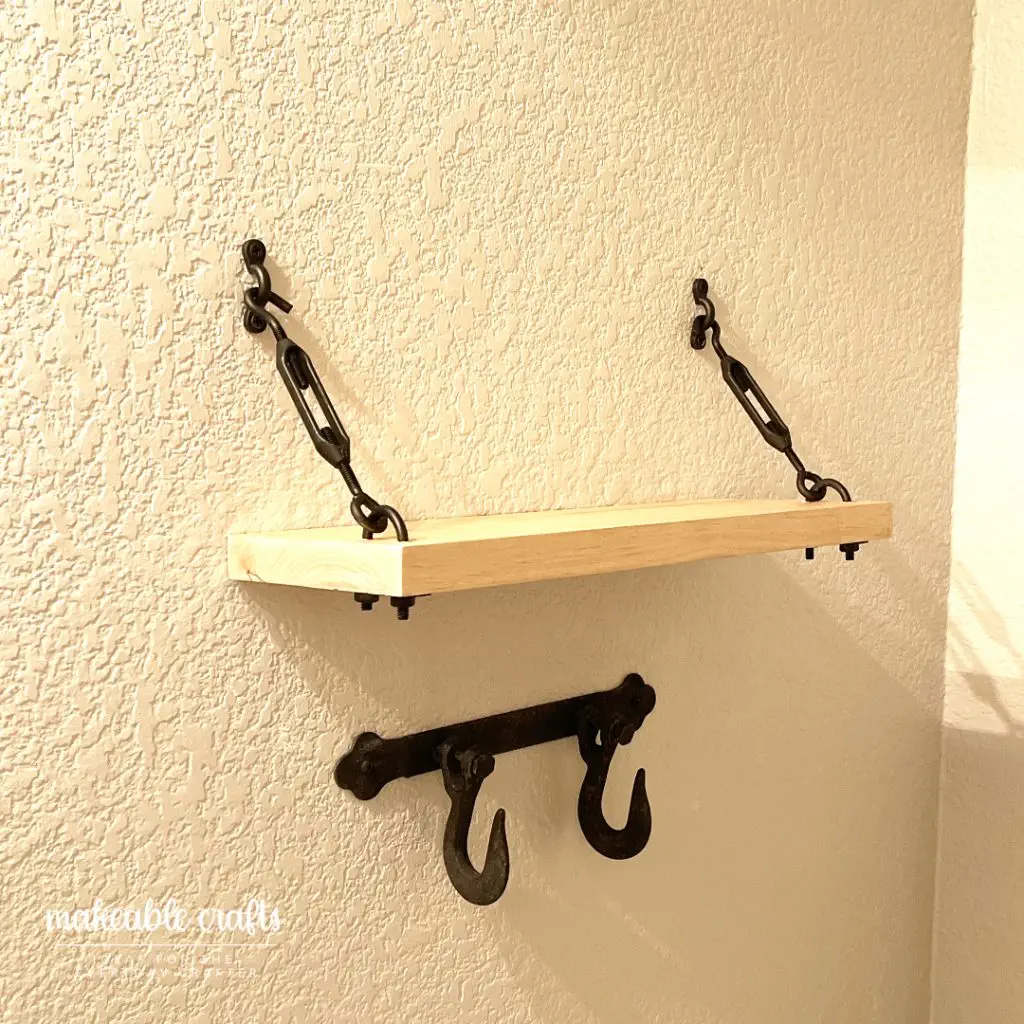 The best part is, I LOVE it!!
It's the perfect size and design.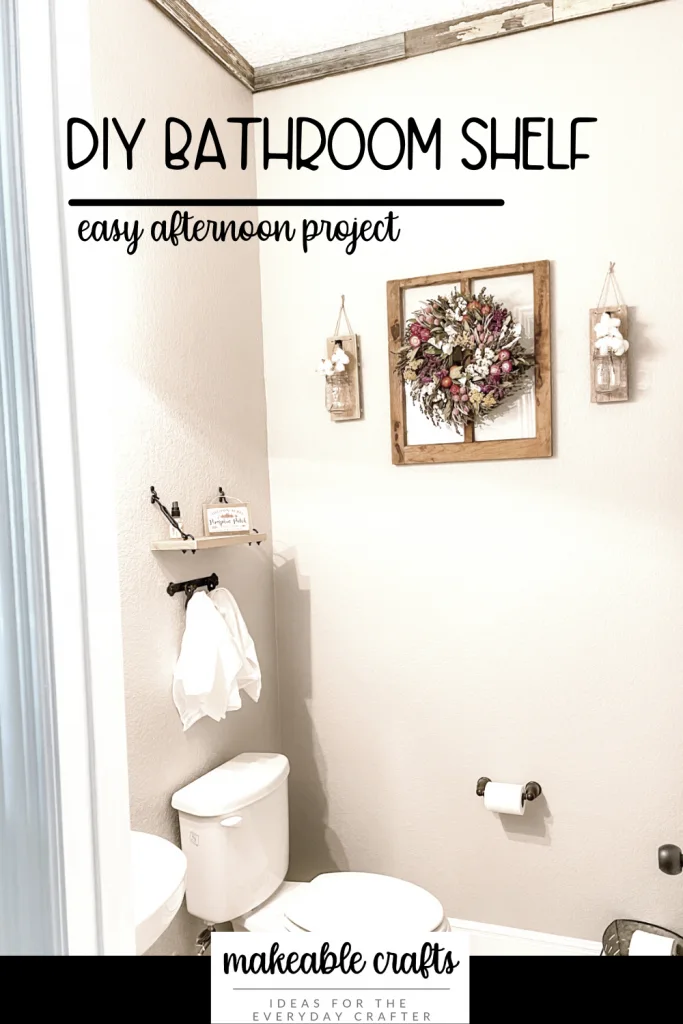 If you love this DIY bathroom shelf, please help me share it on Facebook and Pinterest so that others can enjoy it too! XOXO, Meg