Cute Halloween Decorations
Hold onto your coffee as I get ready to share these cute Halloween decorations with you – they are so stinkin' cute! And warning, I am addicted to making these, they are just that much fun!
Check out these super cute mini rolling pins! They are only 6″ long and you can put them anywhere for decor. I have them in my purple berry basket for now, but they mightwind up on my Halloween tiered tray soon. That's the fun with them, you can put them anywhere and as small as they are, they are SO cute they make a big impact!
The Supplies
The supplies for these are a short list, which is great, right?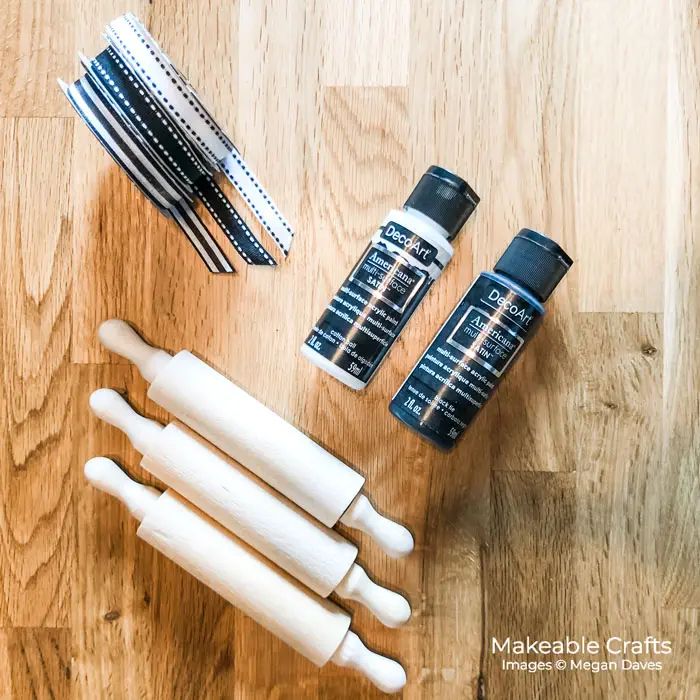 White Paint
Black Paint
Paint Brush
Black & White Vinyl
Assorted Ribbons
**I was able to find mine at Hobby Lobby, I found similar ones at a better price here on Amazon. My referral link is above. Also, if you have a steady hand, you can paint on your lettering, I don't – so I use my Silhouette.
The Making
Start by taping off the ends of your rolling pins – we don't want paint where we don't want it.
Then paint. (I highly recommend a great Netflix show while doing this.) You might need two coats depending on how heavy a coating you have put on or how much coverage you want.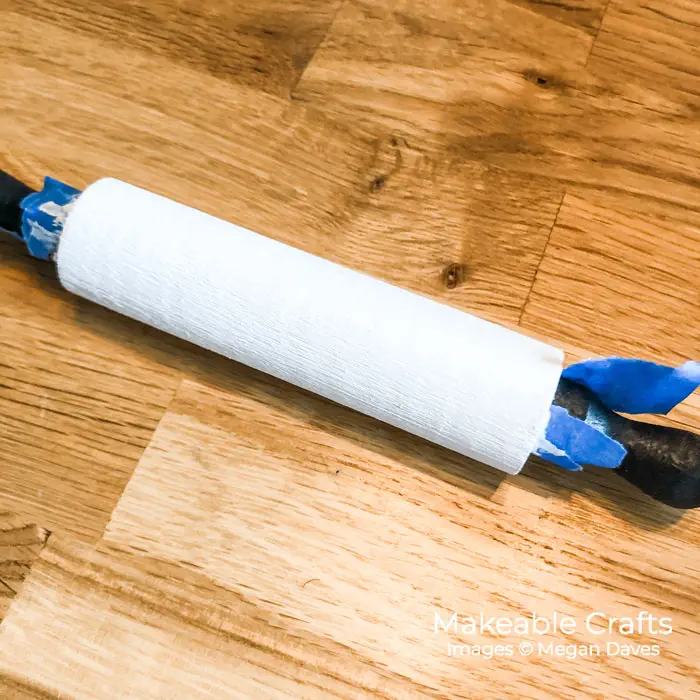 While your paint is drying, create your cuts on your vinyl.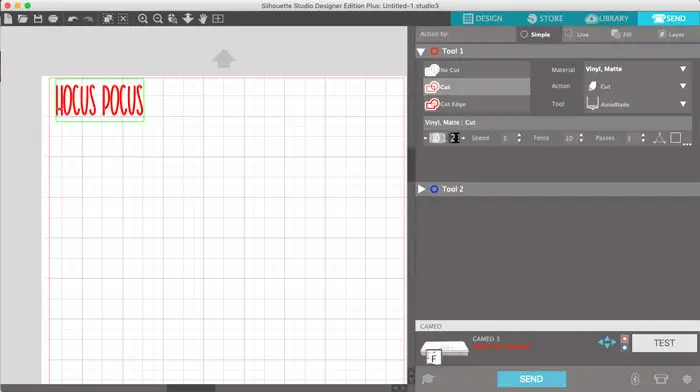 Once done with vinyl, hopefully your paint is dry. Remove your tape and tape off the next area.
Paint your opposite color.
Once your paint is dry, it's time to add your vinyl. Normally, I would use transfer for this, but my letters were so dang skinny that I had to use my craft tweezers to individually place my letters. That would usually be where I would stop and give up, but I pushed through and omgoodness – so excited that I didn't give up! To place all the letters took me about 30 minutes, so worth it. I mean look at these cute Halloween decorations – SO worth it.
Add ribbon to the ends and you are done!
I can't wait to make these for the entire year, so easy, so fun, and the end results are just amazing!
Your Turn
Try these! These cute Halloween decorations are just too much fun to not try. They cost next to nothing to make a set. I am pretty sure I will have to hide them when my MIL comes to visit or else they might not be at my house for long, lol! Keep crafting my friends, and keep checking back for more ideas here on Makeable Crafts! XOXO, Meg