Cute DIY Halloween Decorations
Check out these cute DIY Halloween decorations made with fabric, Poly-Fil, and pom pom trim! These comfy little pillows are so much fun to make and you can make them in any shape you want and for any holiday.
Supplies:
You don't need a lot of supplies, hardly any at all. To make these adorable pillows, you will need:
Poly-Fil
Fabric – solids or patterned
Pom Pom trim
Needle and Thread
DIY Halloween Pillows
To begin these start by cutting out the shapes you want. I printed my images and cut them out. Then I used them as a pattern to cut out two layers of fabric. If you are using fabric that is clearly a right side and wrong side, make sure you cut your fabric accordingly. Click here if you want to use the patterns I created for you.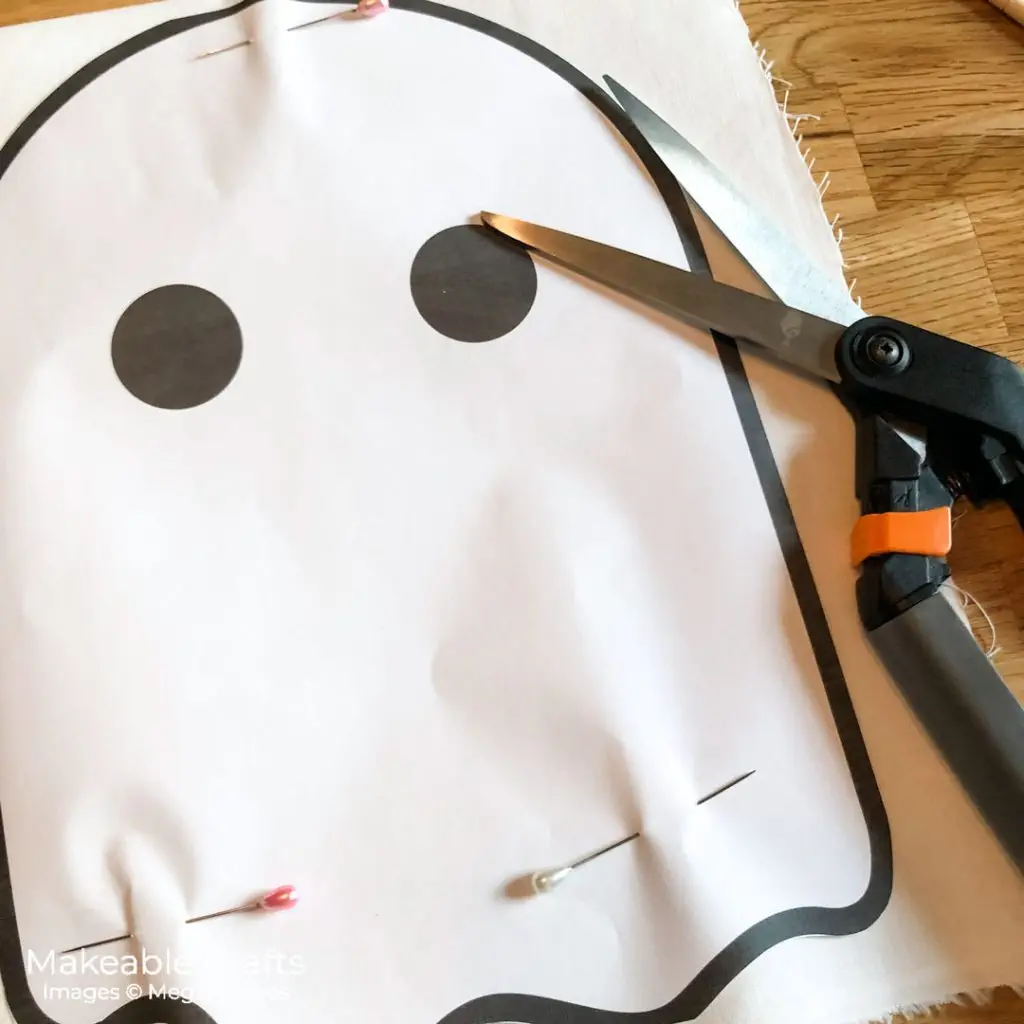 Next stitch your edges, wrong sides together. Add pom pom trim if you want in between. You can do this by hand or on a machine. I started with my sewing machine, but my trim had very little edging, so it was cra-cray frustrating, it was faster and better to do it by hand. I used a basic whip stitch to do this.
Leave one section unstitched. Turn your piece right side out and fill with Poly-Fil. I use small pulls of Poly-Fil at a time and work my furthest points first, making sure to get into all the nooks and crannies. Then finish stitching the edges.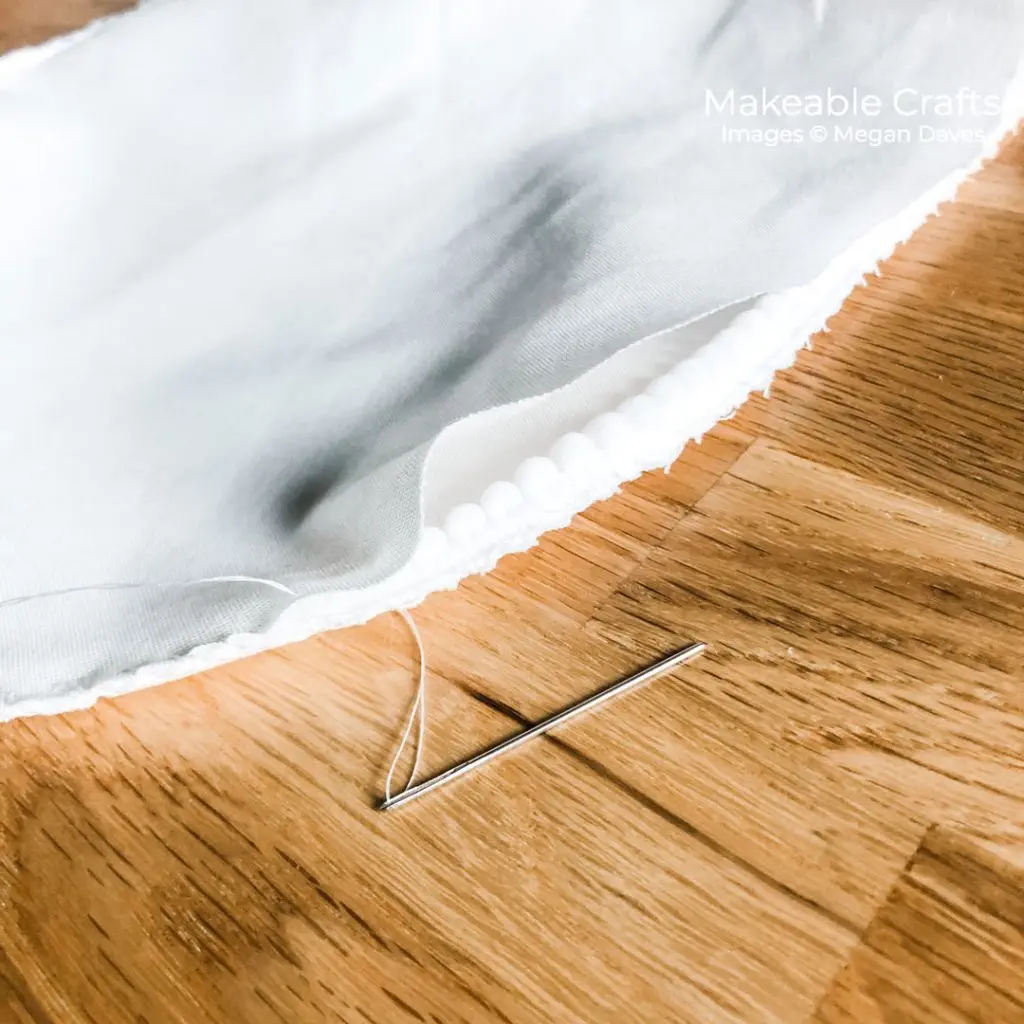 Just like that you have cute DIY Halloween decorations!
Ways to Use These
These cute little pillows are perfect for sitting decor, but also make great shelf sitters. I whipped up an extra couple to give to my neighbors. During Covid, we have all become closer – and I wanted to make them some cute presents. These cost less than $2 to make each, so super easy on the budget. They also make great little holiday car pillow – there is no reason not to have a festive car 🙂 Emily wants to make some of these to give to her volleyball team rather than candy this year as they are all working on being healthier for the season. There are so many ways you can use these!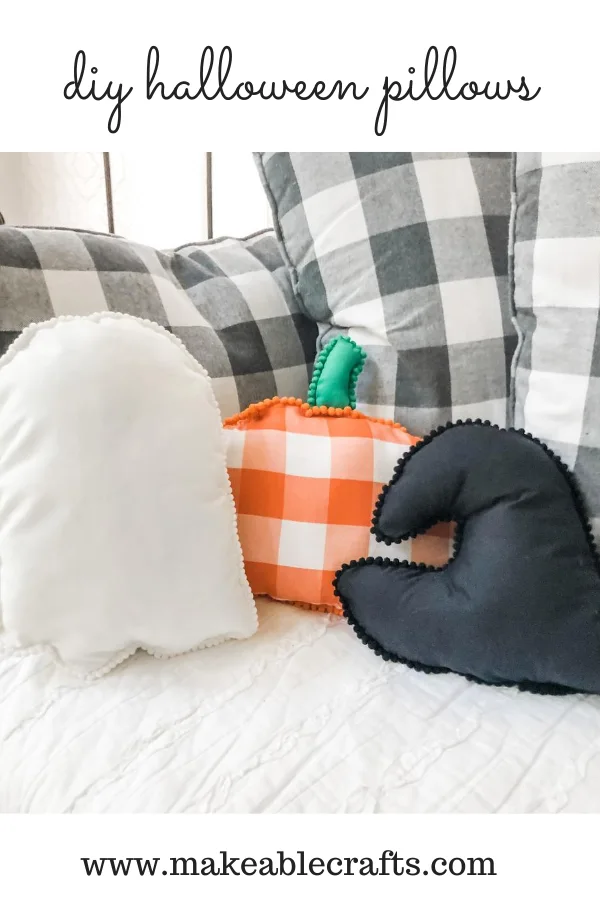 I hope you enjoyed these cute DIY Halloween decorations and are excited to try these yourself! Leave a comment and let me know what shapes you would make with them. Till next time, XOXO – Meg