Cardboard Box Crafts
It's time for cardboard box crafts!!! I was telling a very crafty friend what I was going to be making today in my craft room – and she really tried to convince me to do something else, lol 🙂 As I described it to her over Facetime, she was just shaking her head and giving me other project suggestions instead.
When I texted her the finished project, she asked, "Is that the box?" Followed by, "No Way!!!"
This craft has been on my list for a while now and I can't wait to share it with you.
Supplies
Cardboard box or shoe box
Rope
Hot Glue Gun and Glue
Fabric
Poly-fil Comforter & Quilt Batting
Sewing Machine
The Making
Start by cutting off the top flaps and sections of your box.
Then measure the inside of your box. My box is a 7-3/4″ x 7-3/4″ square that is 4-1/2″ tall. That will tell you the size of Poly-fil Comforter & Quilt Batting you need. I added and extra 1-1/2 to each end of mine to allow me to wrap up and over the sides of the box. I used hot glue to add this to my box.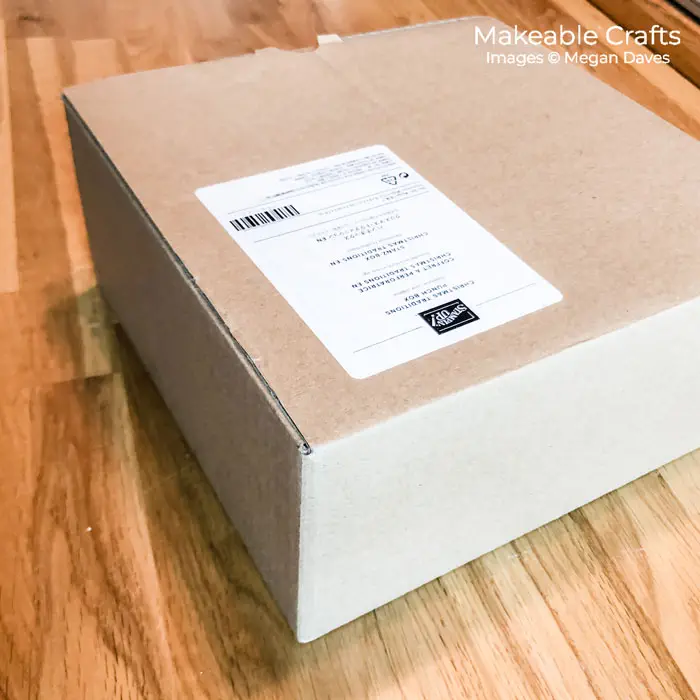 Using Poly-fil Comforter & Quilt Batting gives you a plush finish to your box rather than just adding fabric directly to cardboard. You don't need a lot, but it makes quite a difference on your project. Using this particular batting that is thicker makes the fabric more full looking and also smooths out any imperfections 🙂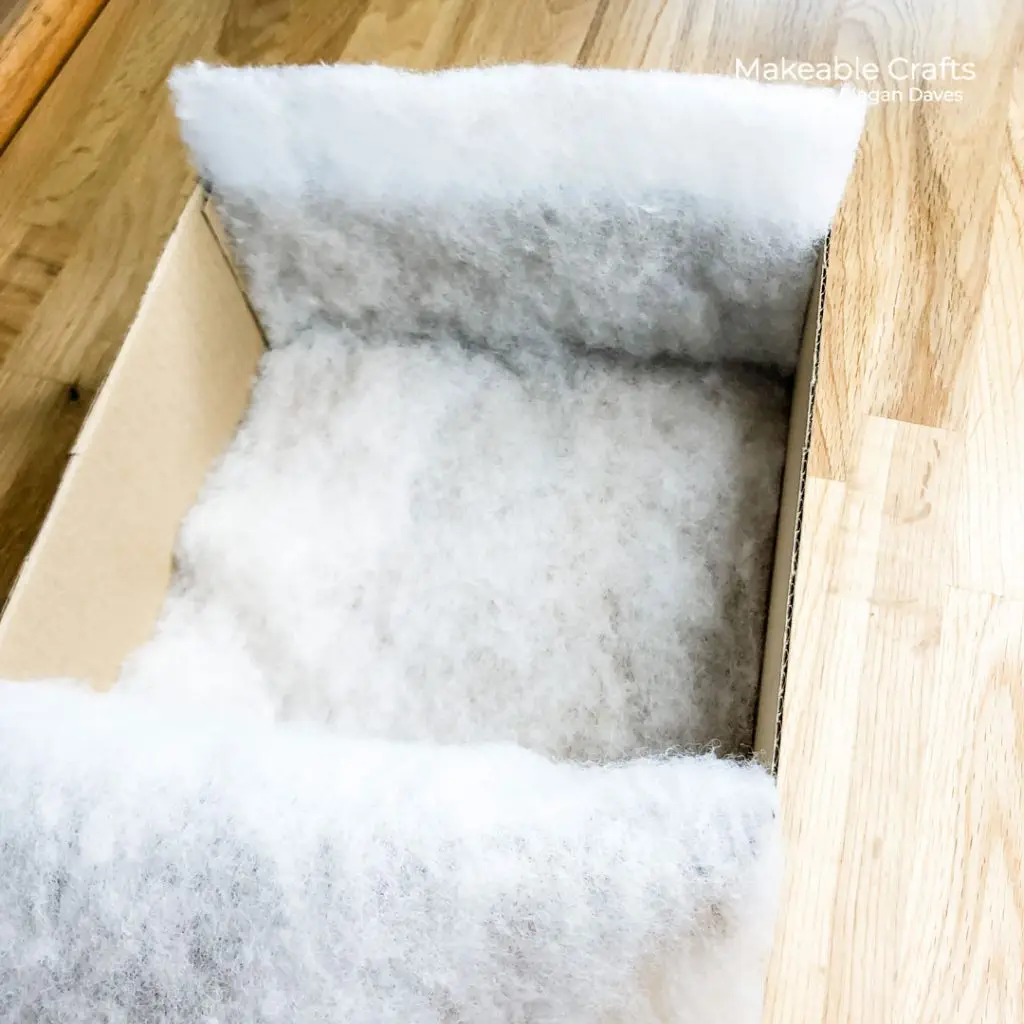 Then it's time to cut your fabric. Measure the outside of your box, mine was almost 8-1/4″. I wanted each side to be it's own piece and the bottom. Using a 1/2″ seam allowance gave me fabric measurements of 9-1/4″ x 9-1/4″ for the bottom panel. Each side piece is 9-1/4″ x 6″.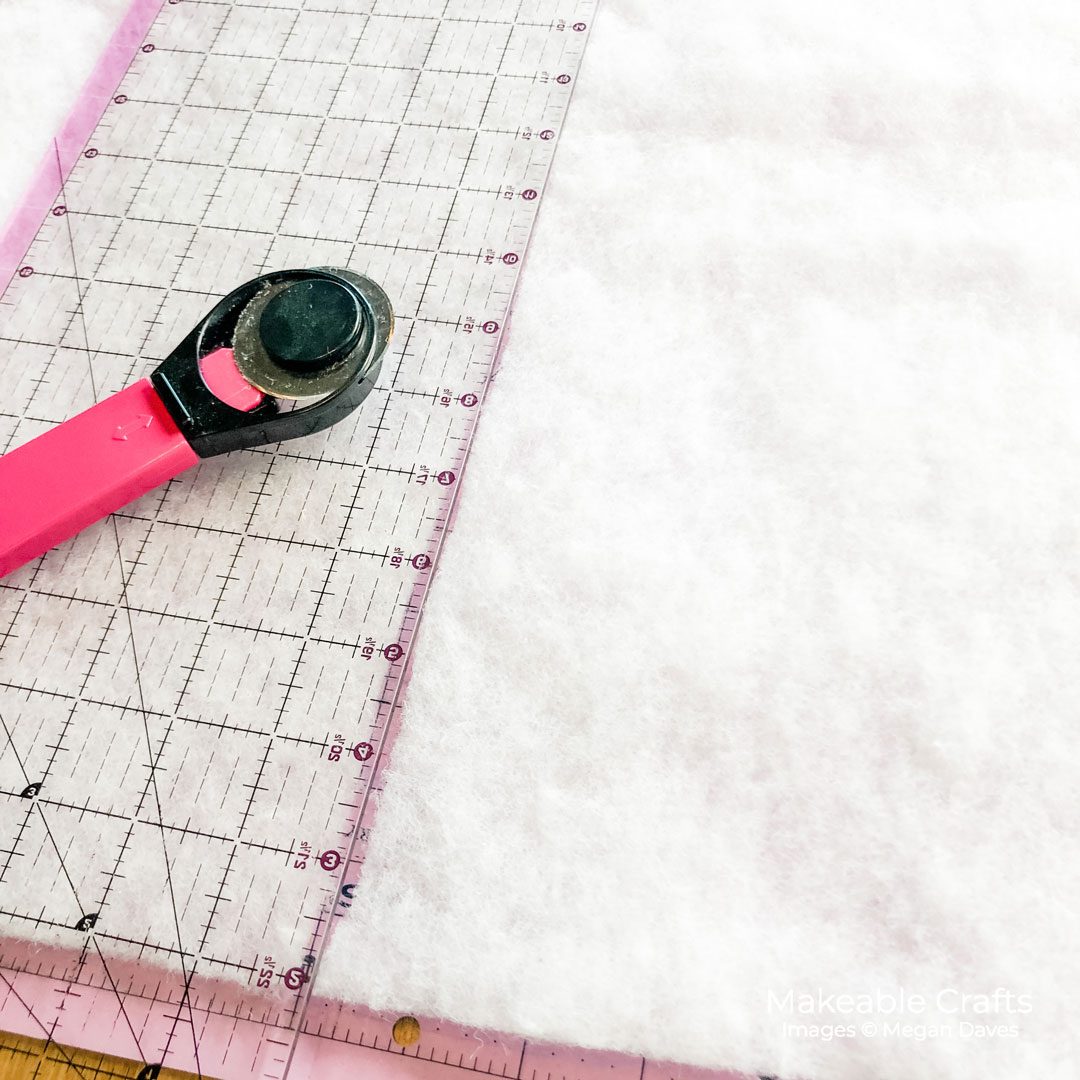 Connect each side piece at your sewing machine to the next side piece, etc to create a "box". Then sew your bottom piece to your fabric box sides. Flip right side out and fit into your box. Use hot glue to attach fabric to the outside of your box.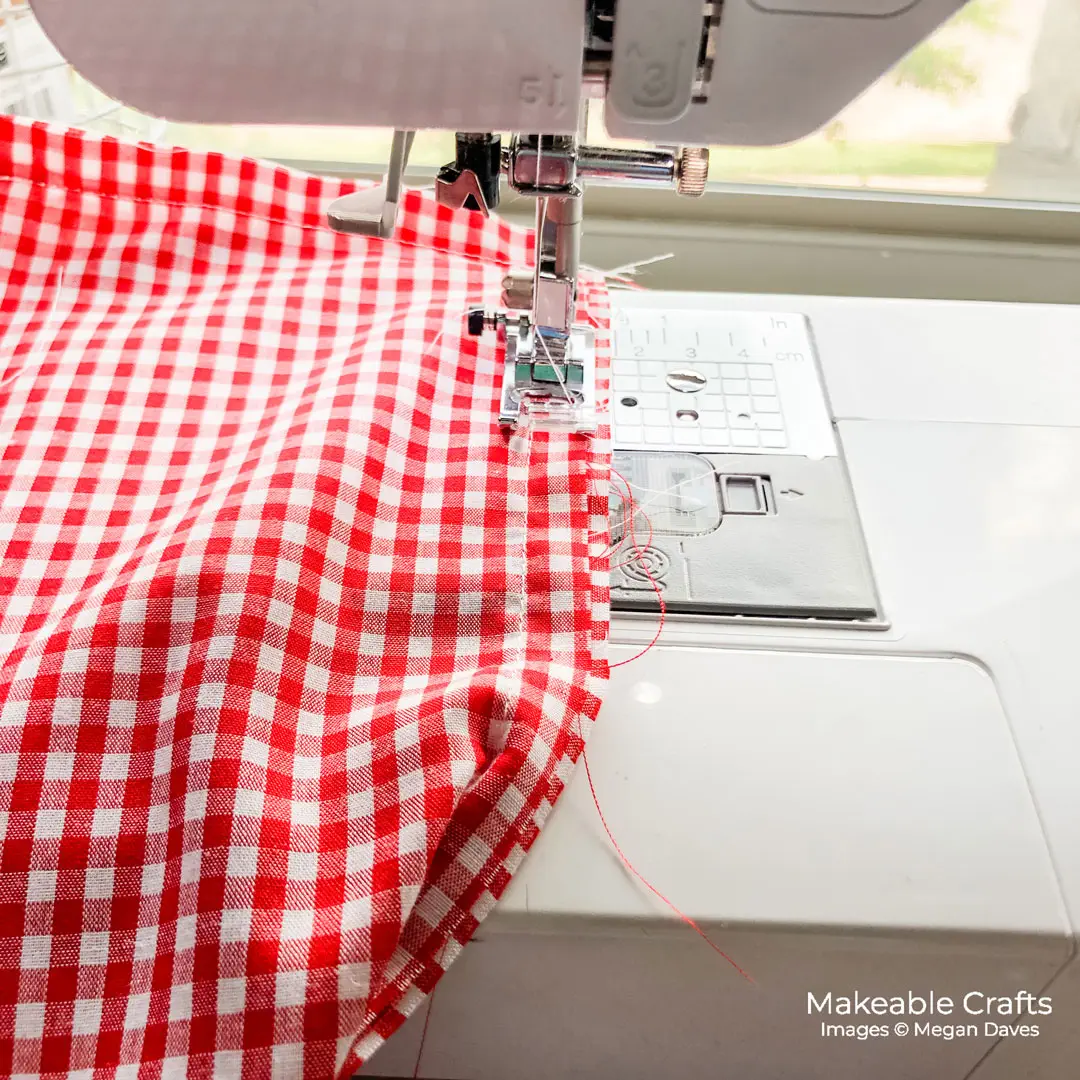 Flip right side out and fit into your box. Use hot glue to attach fabric to the outside of your box.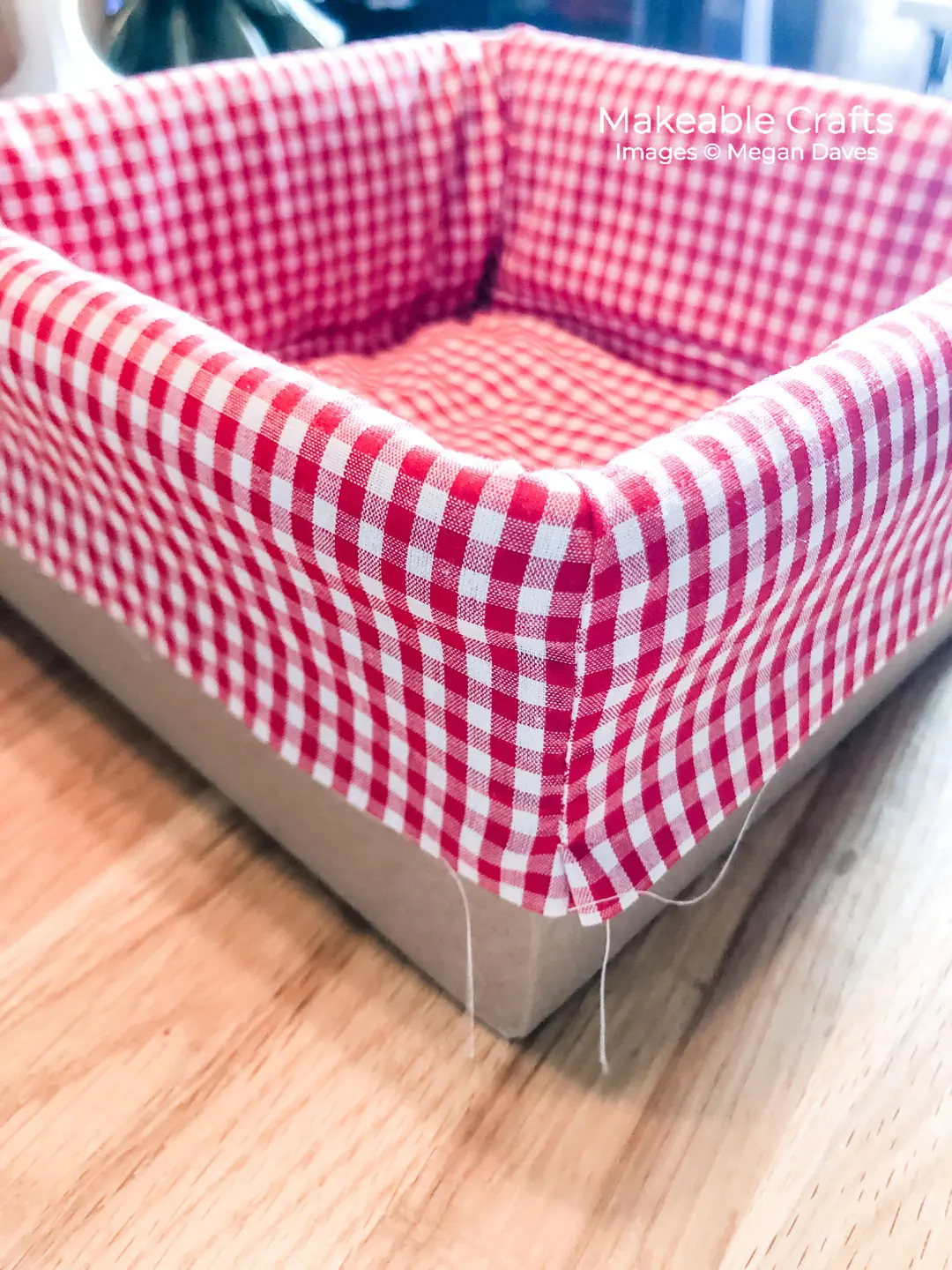 Pick a starting point for your rope. The amount of rope you will need is based on the size of box you have and how high up you want the rope to go. Add hot glue to attach your rope doing one side at a time. I used less than three packages of Nautical Rope from the Dollar Tree. Keep hot gluing and wrapping your rope and then finish on the side where you started.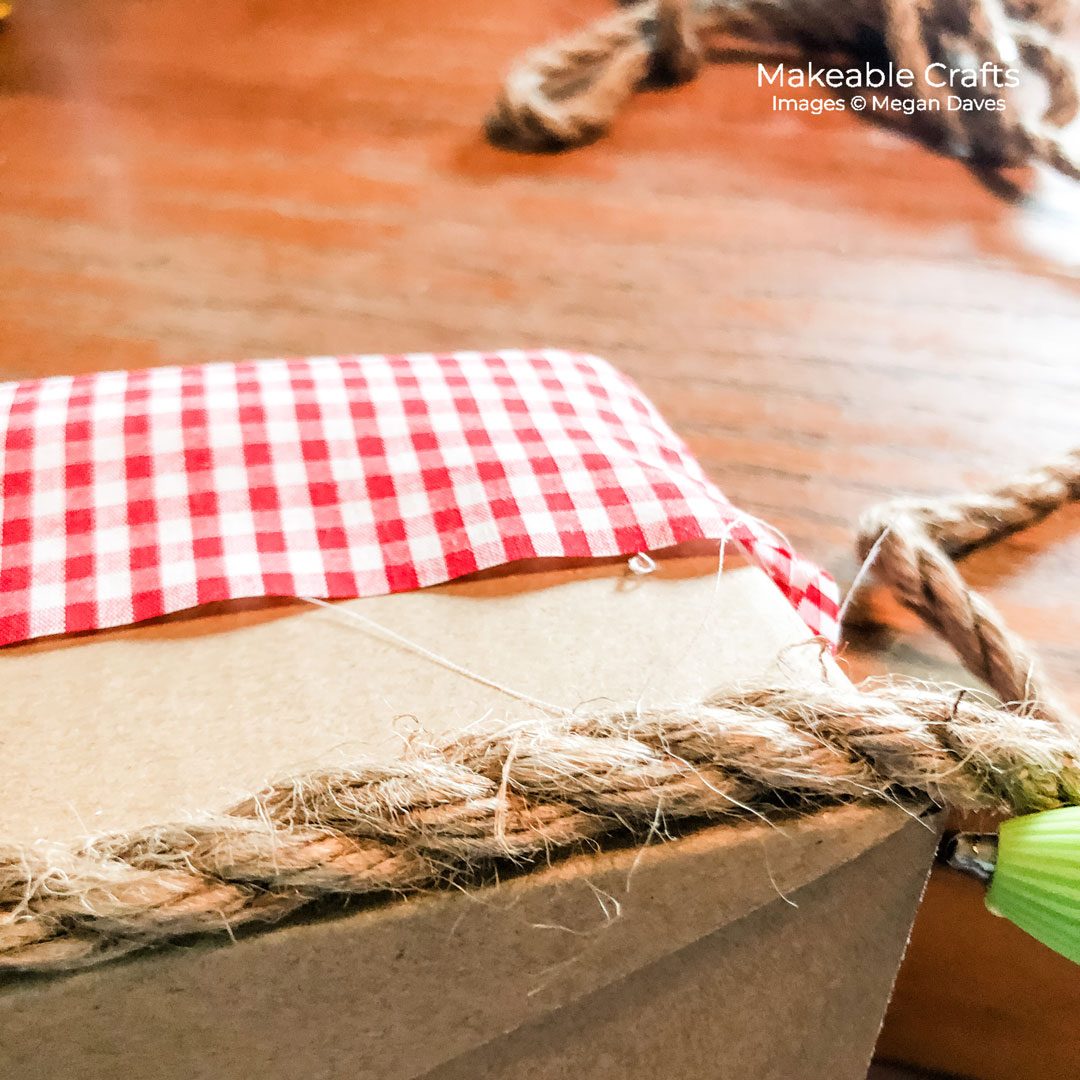 Then just like that, you have a stunning decorative box made from a little bit of fabric, rope, and hot glue! My total cost for this was less than $4!!! Can you believe it? It just doesn't get any better than this! Total time was 1-1/2 hours. It would have much less if I had cut my fabric to the right sizes the first time 🙂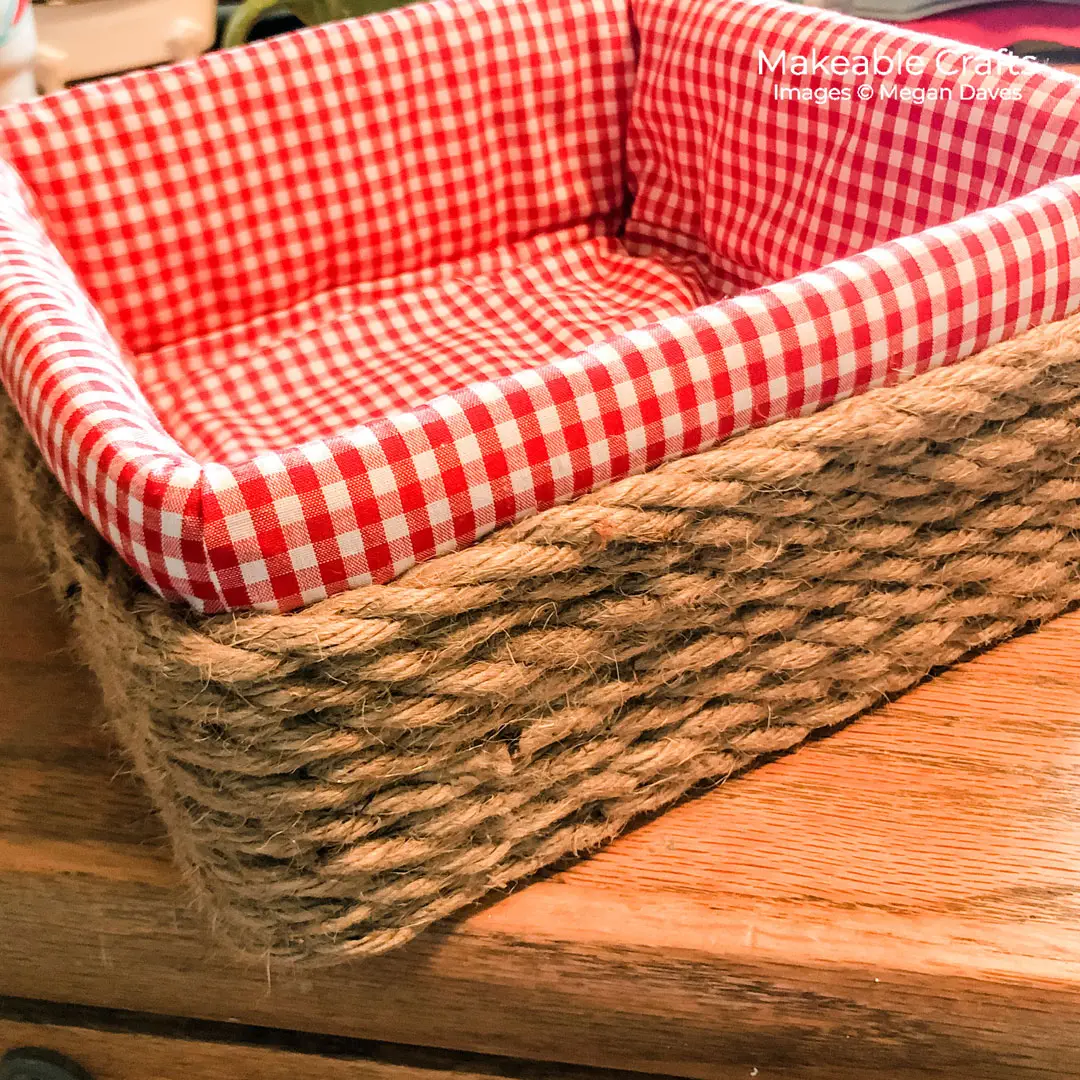 I love cardboard box crafts so much because especially since Amazon came on the scene, we have no shortage of boxes laying around. Recycle them and turn them into adorable storage solutions for your home.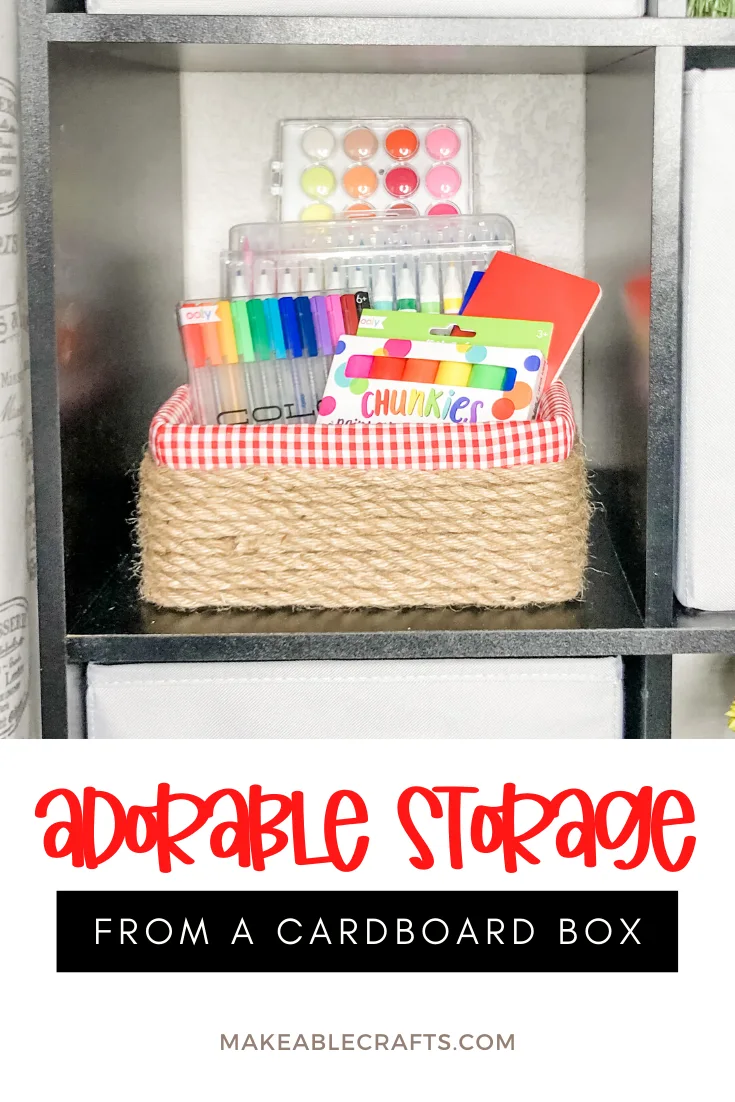 Thank you so much for checking out this cardboard box crafts idea – I hope you like it and are inspired to give it a try! XOXO, Meg