DIY Easter Bean Bag Toss
Today we are all about create our own DIY Easter bean bag toss! As our daughter has gotten older, we found we don't play "kid" games anymore – but as I told Matt and Emily I was going to make these, they both got really excited and couldn't wait to play! I don't know why we ever stopped playing, but it's been so much fun to play, especially with this Easter version of the bean bag toss.
The best news is that you don't need a lot of time, supplies, or ninja-crazy crafting skills.
New Materials For Me
For these, I busted out some supplies I recently got but haven't used yet. The first is called oly*fun. I will tell you my thoughts on it and also share directly from the Fairfield World website what they say about it.
My thoughts… I had seen this before but didn't really get it. It comes on a bolt and you can get it at Jo-Ann crafts, as well as several other places. To me, when you touch it, it feels like a very lightweight canvas kinda texture. After seeing it many times, and then touching it many times, I never knew quite what to do with it, so I passed on it.
A friend told me about how much she loves it and I asked her what she uses it for – and she said, "Everything!" She sews with it, gift wraps with it, paints on it, die cuts shapes out of it. So I had to try it!
From the Fairfield World website, you can sew it, glue it, staple it, pin it or tie it, write on it, paint it, embellish it, stamp it or stencil it, cut it with scissors, cut it with rotary, or die cut it, use it as fabric, use it as paper, use it indoors and outdoors. The only thing it won't do is fray, tear, or fade!
Next I used Poly-Pellets, which are translucent weighted pellets which I have now decided are the best material for making bean bags! I try to stay away from using rice or beans or edible items as those can sprout and smell funky overtime. I was so impressed with how they worked for my project.
Supplies
oly*fun (Orange Crush, Kiwi, Clover)
Needle & Thread and/or sewing machine
Baskets
Number and Circle Dies
Ribbon
Card Stock
This post contains affiliate links.
The Making
Now that we have covered the supplies, let's make these adorable our bags for our Easter bean bag toss game!
Start by cutting your Orange Crush oly*fun into 8″ x 8″ squares.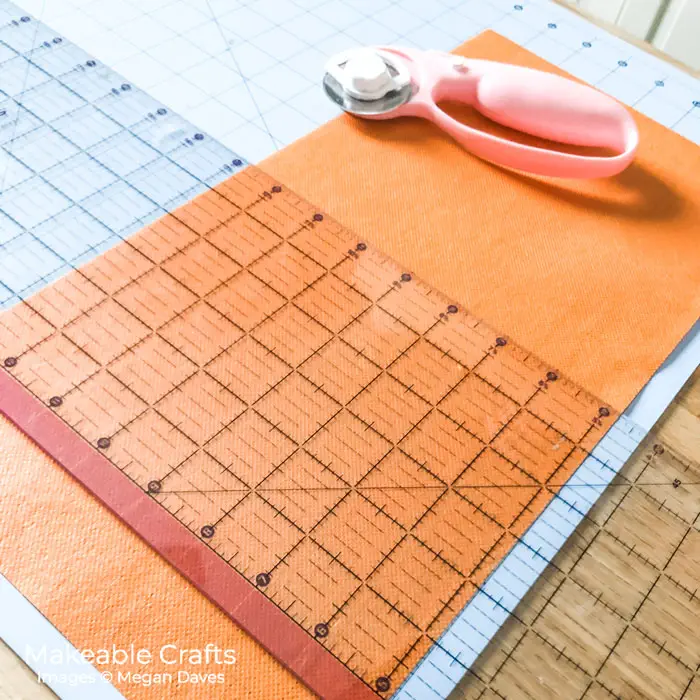 Fold over into triangle halves and stitch along one side.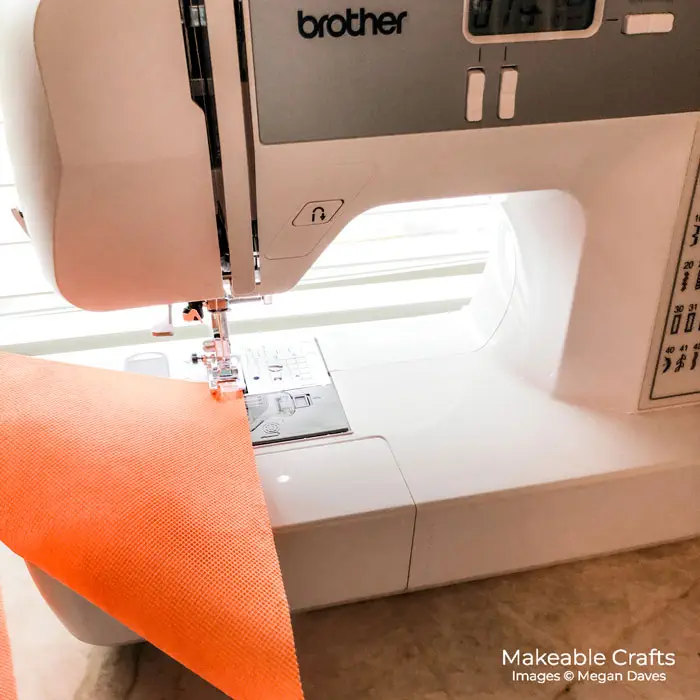 Turn inside out and cut off the top to make into a pennant shape.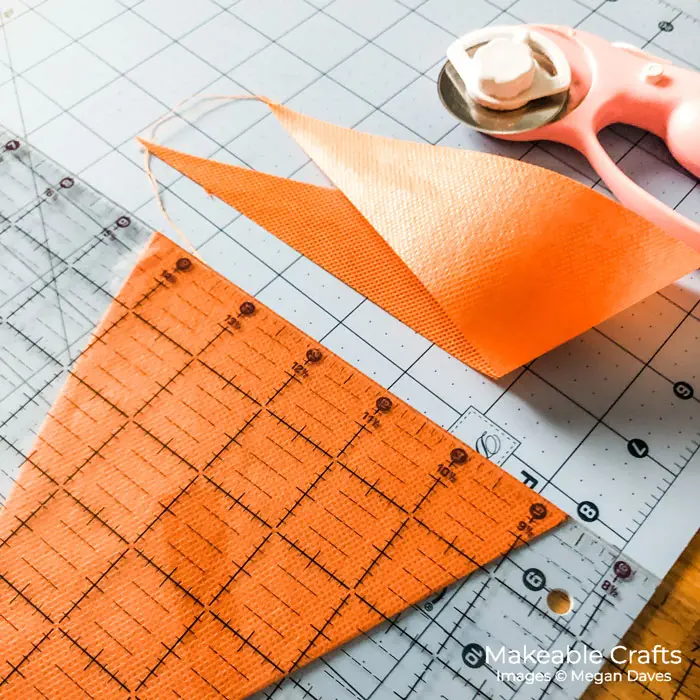 Cut strips of Clover and Kiwi oly*fun using your Pinking Shears. I cut mine about 5″ long and 1/2″ wide.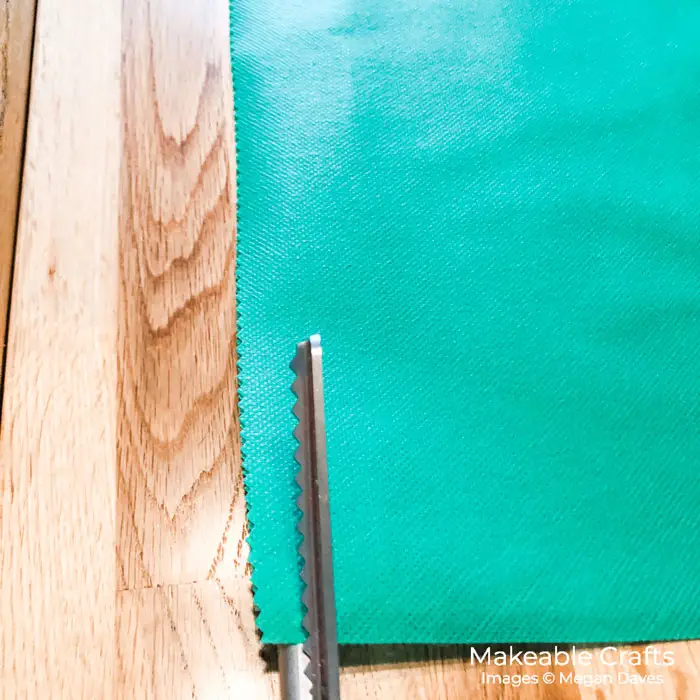 It's time to fill your carrots. I used a cup to hold my carrots and a pan for any over-pours, untwist the lid on your Poly-Pellets and pour, it's that simple. I filled mine mostly to the top.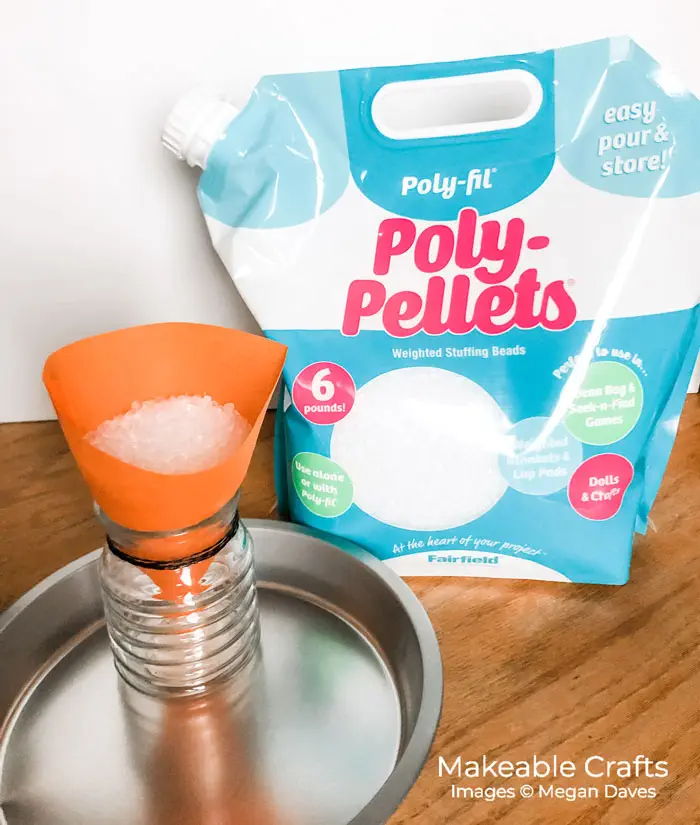 Add a running stitch around the top of your carrots, periodically add in a stem or two into your stitching. Pull your thread to gather and then sew through your layers to fully close your opening and then tie off.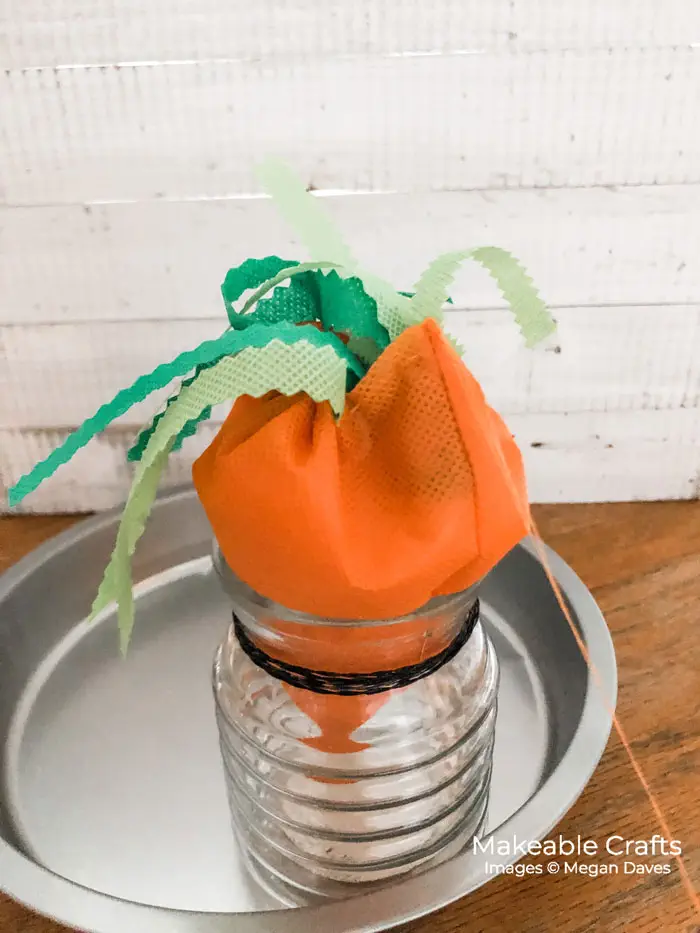 That's all there is to making our carrots!!! I had three made in 15 minutes. AND the best part is that I didn't have to worry about fraying with the fabric, there were no strings to clip from the material, it was great!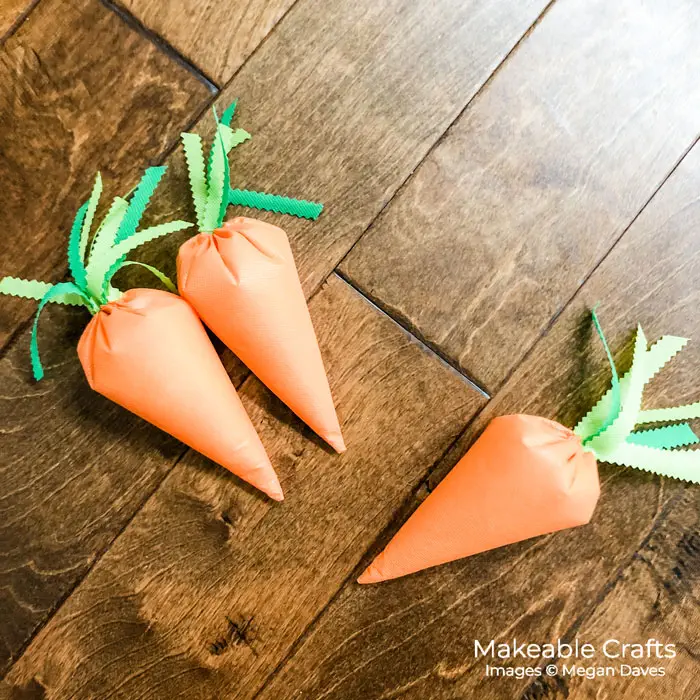 Your Targets
What's better to catch carrots than Easter baskets? Nothing! These baskets came from the Dollar Tree. Grab as many as you want.
Die cut circles and numbers from your card stock and add them to your basket with a bow.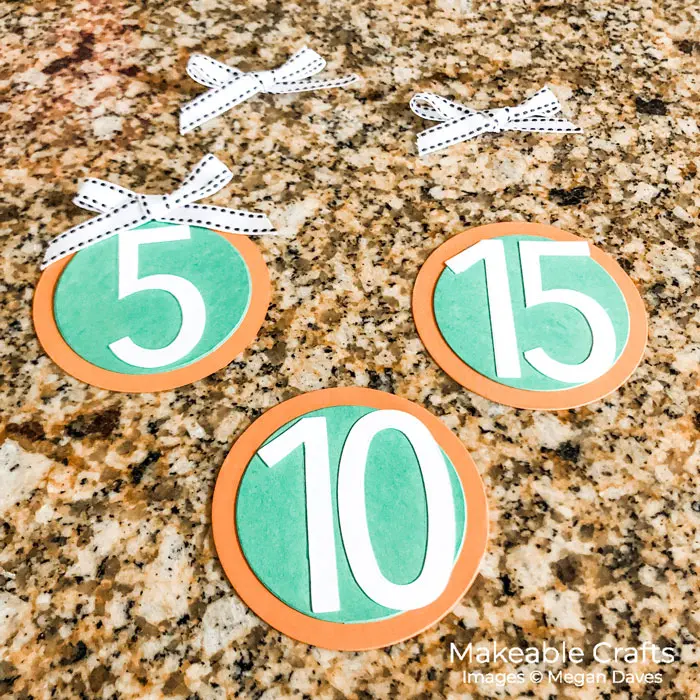 Don't have these die cuts? No worries, cut out circles and use a marker if you want!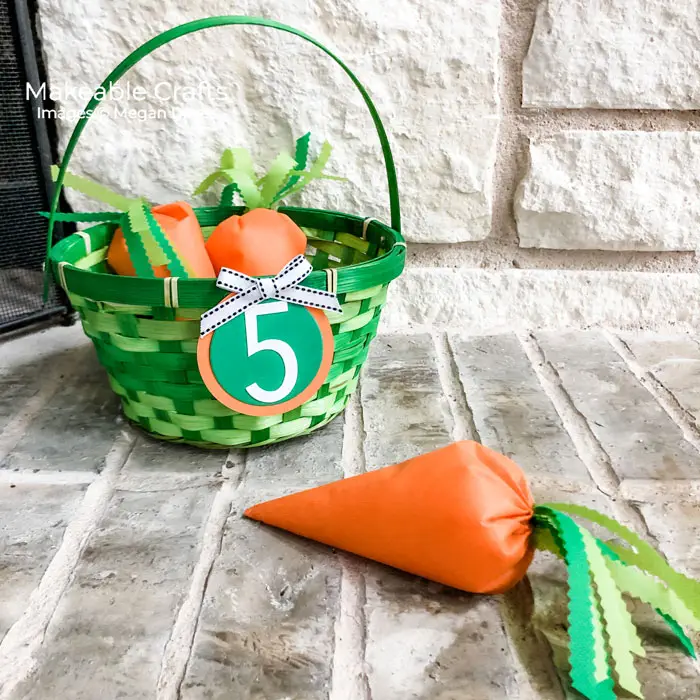 Increase Difficulty
If you are playing this with smaller kids and want it harder for some and easier for others, simply move the basket handles up or down. At first we thought the handles being up would act as kind of a back board, but we were wrong! The handles can tip your carrot right out of play!
We played that the first player to hit 50 points in our bean bag toss won. You can pick whatever numbers work best for you.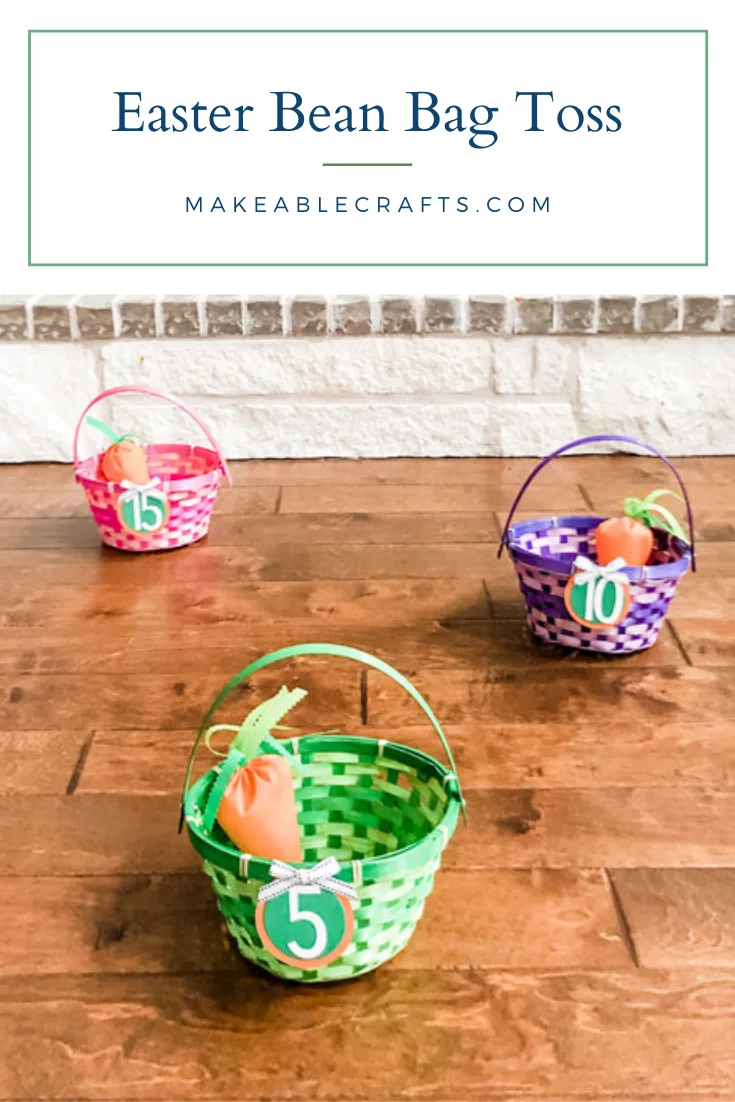 Your Turn
If it's been more than a hot minute since you have played a game of bean bag toss – give it a try! It's so much fun make and fun to play 🙂
Thank You
Thank you so much for checking this fun craft! You can easily make this bean bag toss for Easter this season – give it a try!!! See you soon in the next project – XOXO, Meg