American Flag Craft with Paper
Time to make a American flag craft using just a handful of items! This fun craft is easy to make and even better to display 🙂 There is something about filling your home with patriotic crafts, just like there is nothing like hanging our flag outside.
I always wanted to be a crafter of some kind, I wasn't really good at it for many years. Many don't believe me, but trust me – my grandmother knew 🙂 She kept everything I made and while I know why, I have no idea why, LOL!
Paper crafting is how I got started. I started making greeting cards using rubber stamps. Those projects are a smaller canvas, easy to learn, and helped to give me the confidence to try more and more crafts, bigger and more challenging. I have such a love in my heart for paper crafts!
Supplies
You don't need much at all, just a few things:
Card Stock
Gems
Burlap Weathered Frame
Adhesive/Scissors
The Making
Decide what size you want your American flag to be. I went with 4″ x 6″ because then it made the math super easy. Cut a piece of card stock to that size that you will add your layers onto.
Cut a 2″ x 2″ piece of navy card stock and attach that in the upper left corner.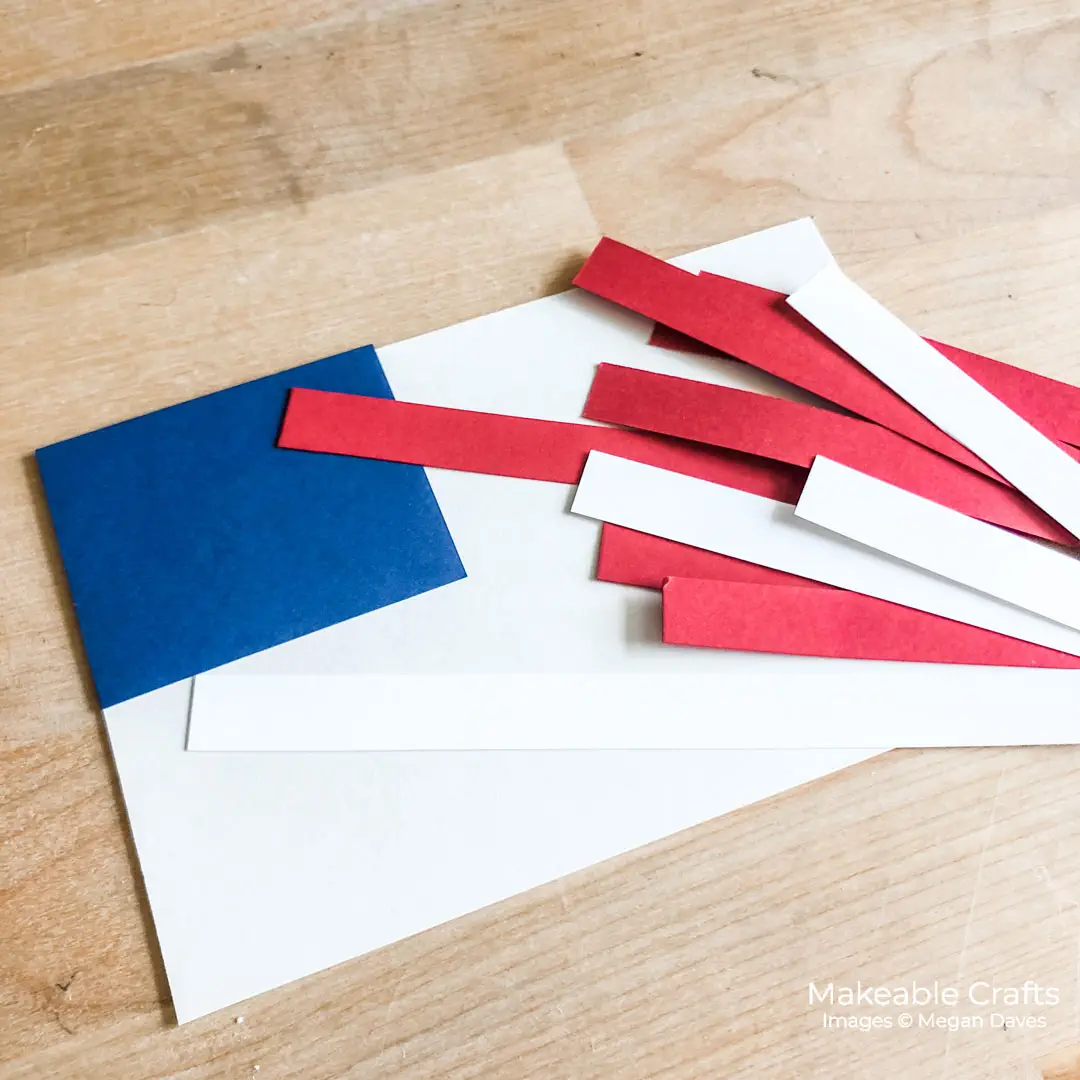 Cut 1/2″ strips of red and white card stock and add the to your base as well. Trim off any excess card stock.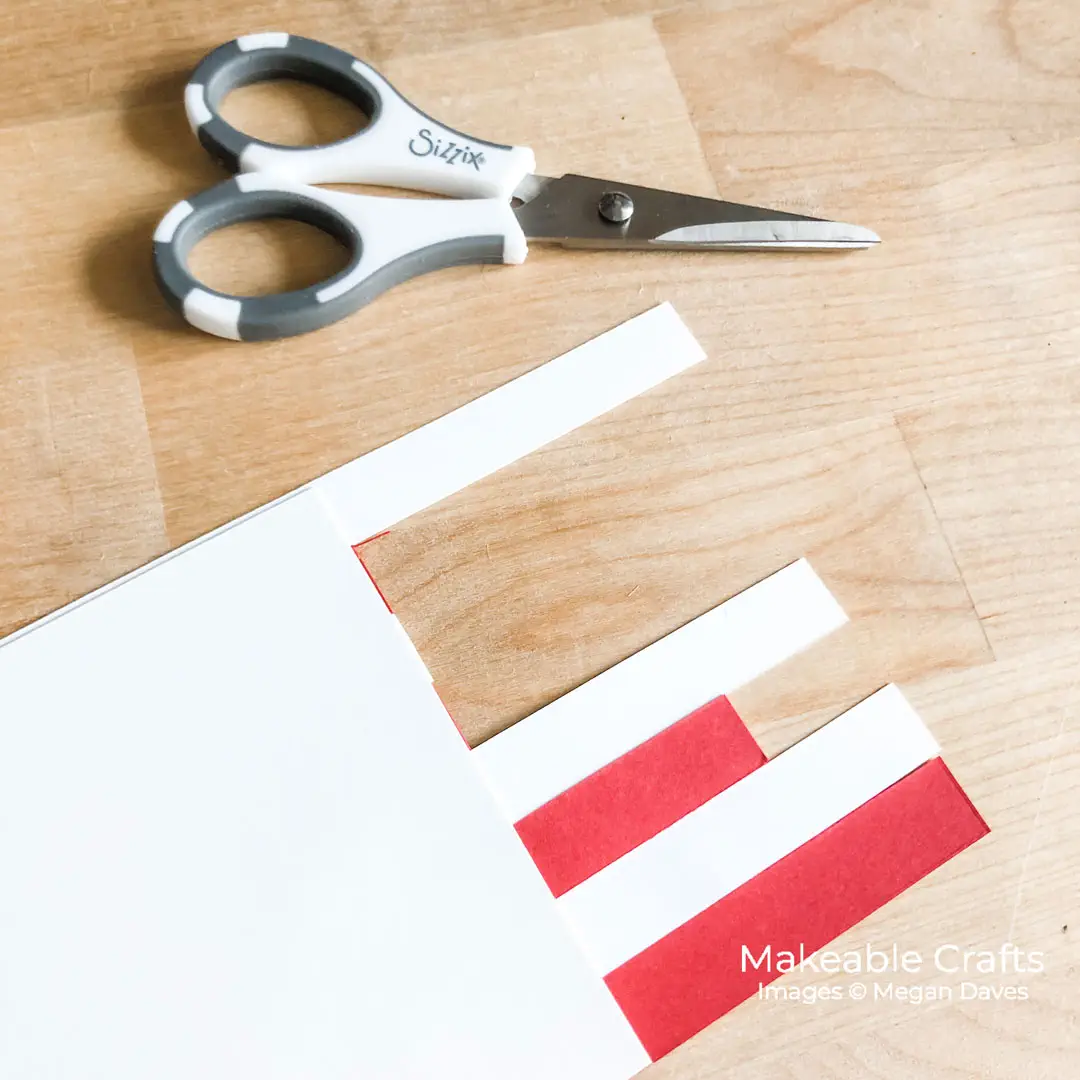 Align your gems in whatever pattern you choose.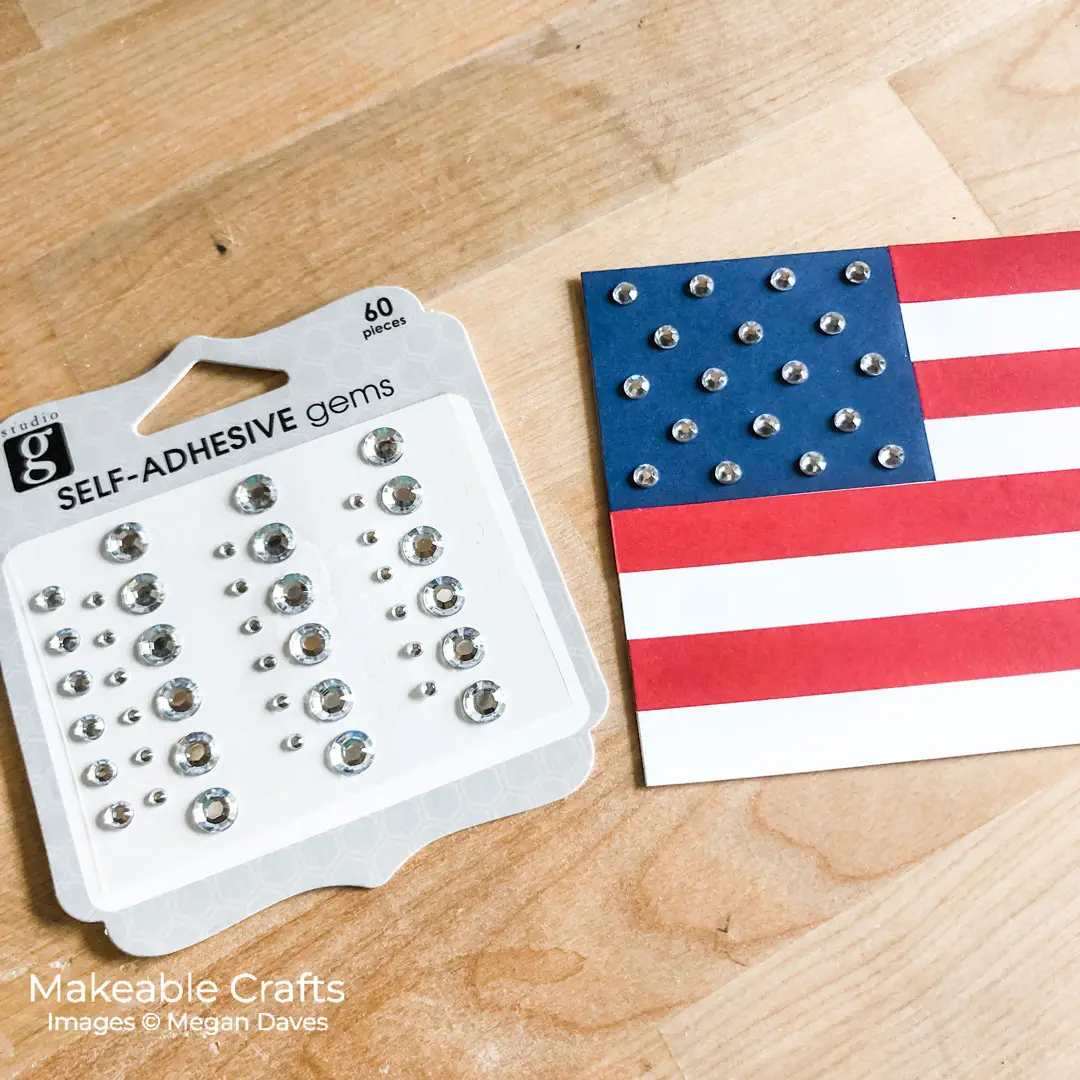 Now the making part of this is complete – we just need to add it to our surface.
I love the rustic look of this frame and I love the texture that the burlap adds to it. So when I add my flag, nothing is going to detract from the stars and stripes of the project.
If you are going to permanently add it to your frame, I recommend using Beacon's Fabri-Tac. If you want to be able to change out the project on your frame, I would go with Velcro dots. Then you can easily change out your project for different seasons or holidays.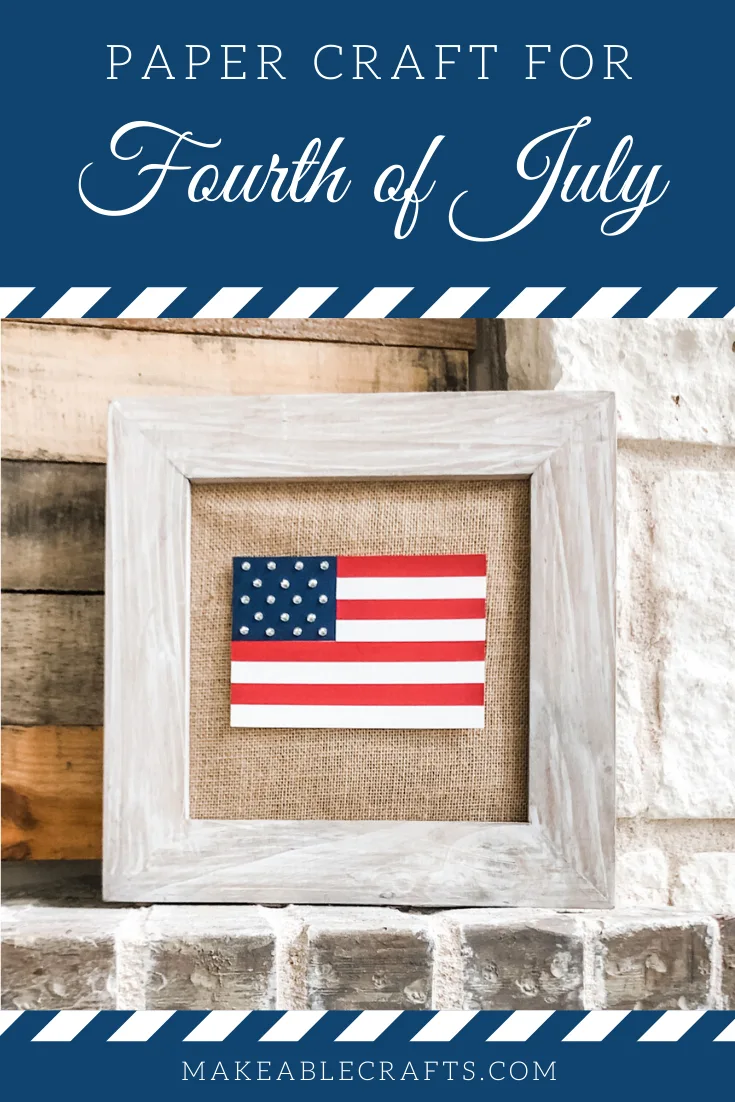 Your Turn
In under 30 minutes you have this fabulous American flag craft to display in your home. Give this project a try, you will love it!
Thank You
Thanks for stopping by today! When I was dreaming and building this blog, I knew the concept was to share ideas that would inspire crafters to try things, to give it a whirl, to make projects she hasn't made before, so all of them had to be truly makeable, just like this American flag craft. Keep checking back for more and more ideas. XOXO, Meg